bahula
Tent #1
Fall 2020
Loads of seeds from over the years.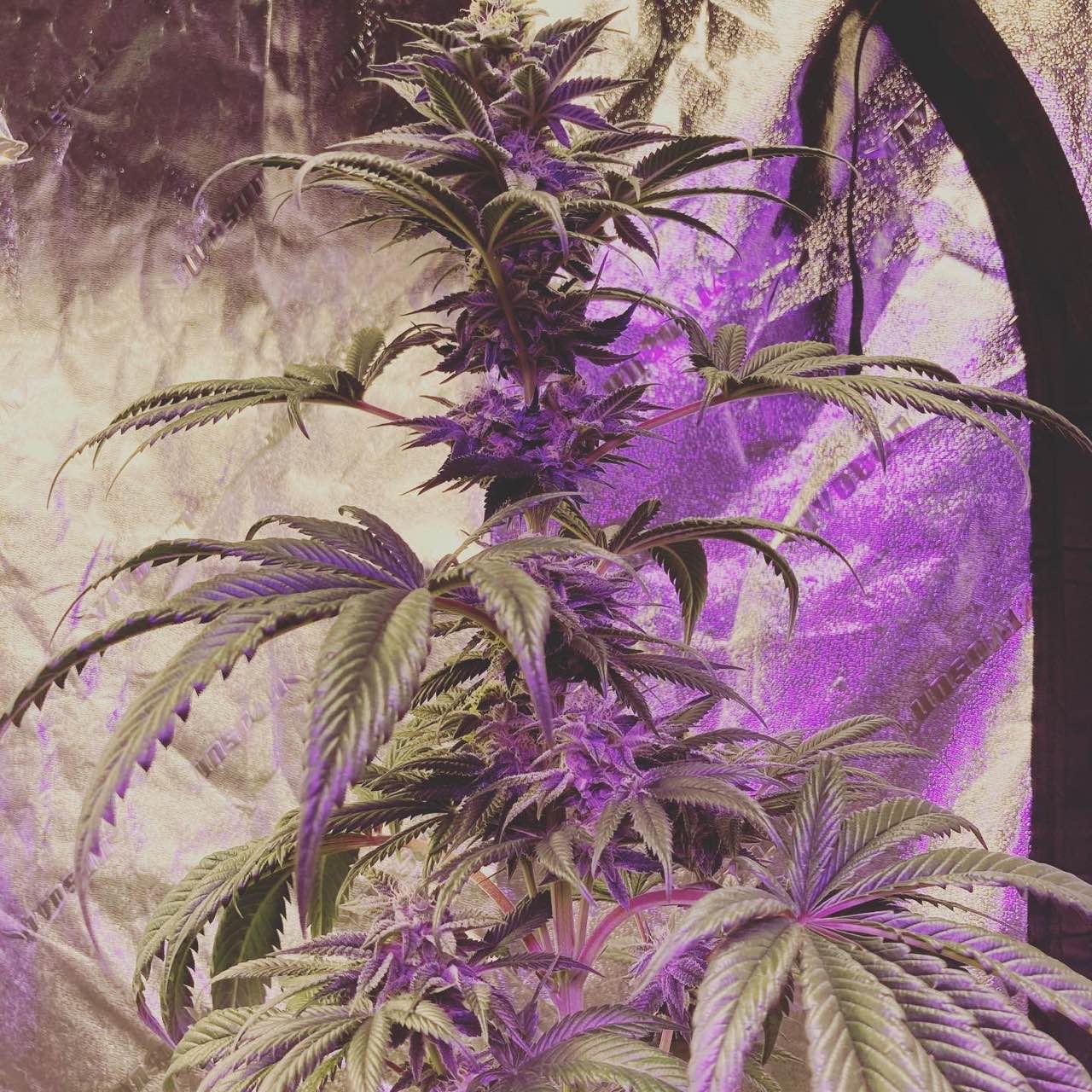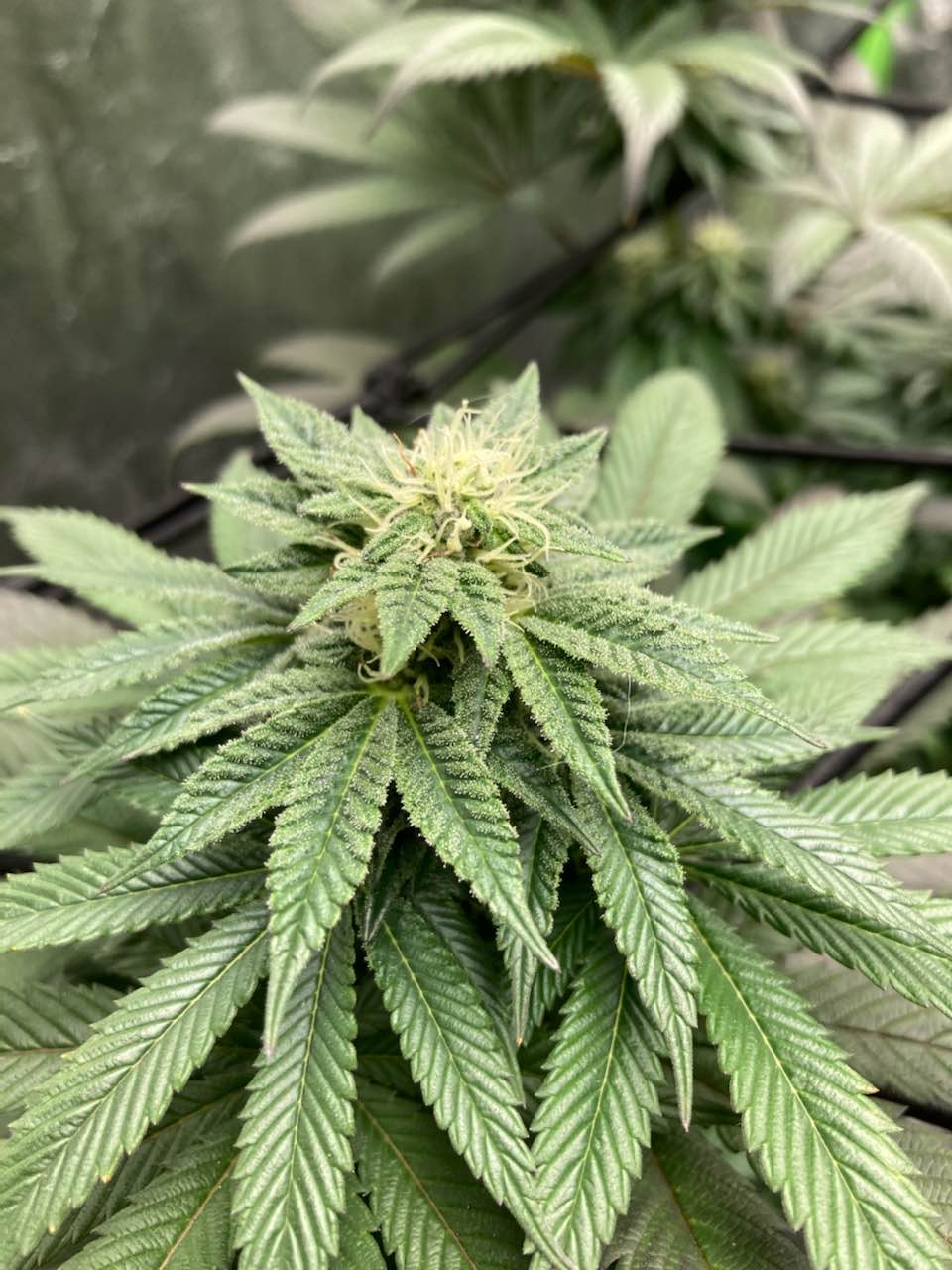 Starting to bud up better. Day 42 of Flower.
2 years ago
Tent number 1 is now all Mars Hydro TS 1000 plant number #2 had the highest growth spurt of 7" over 8 days #1 44" #2 24" #3 28" #4 15" Added a 4" in line fan with temp and humidity control.
2 years ago
Total of 8 plants in the 4x4. Just ordered another tent to split the plants up.
2 years ago
Flowering 5th day sex shown on a few plants.
2 years ago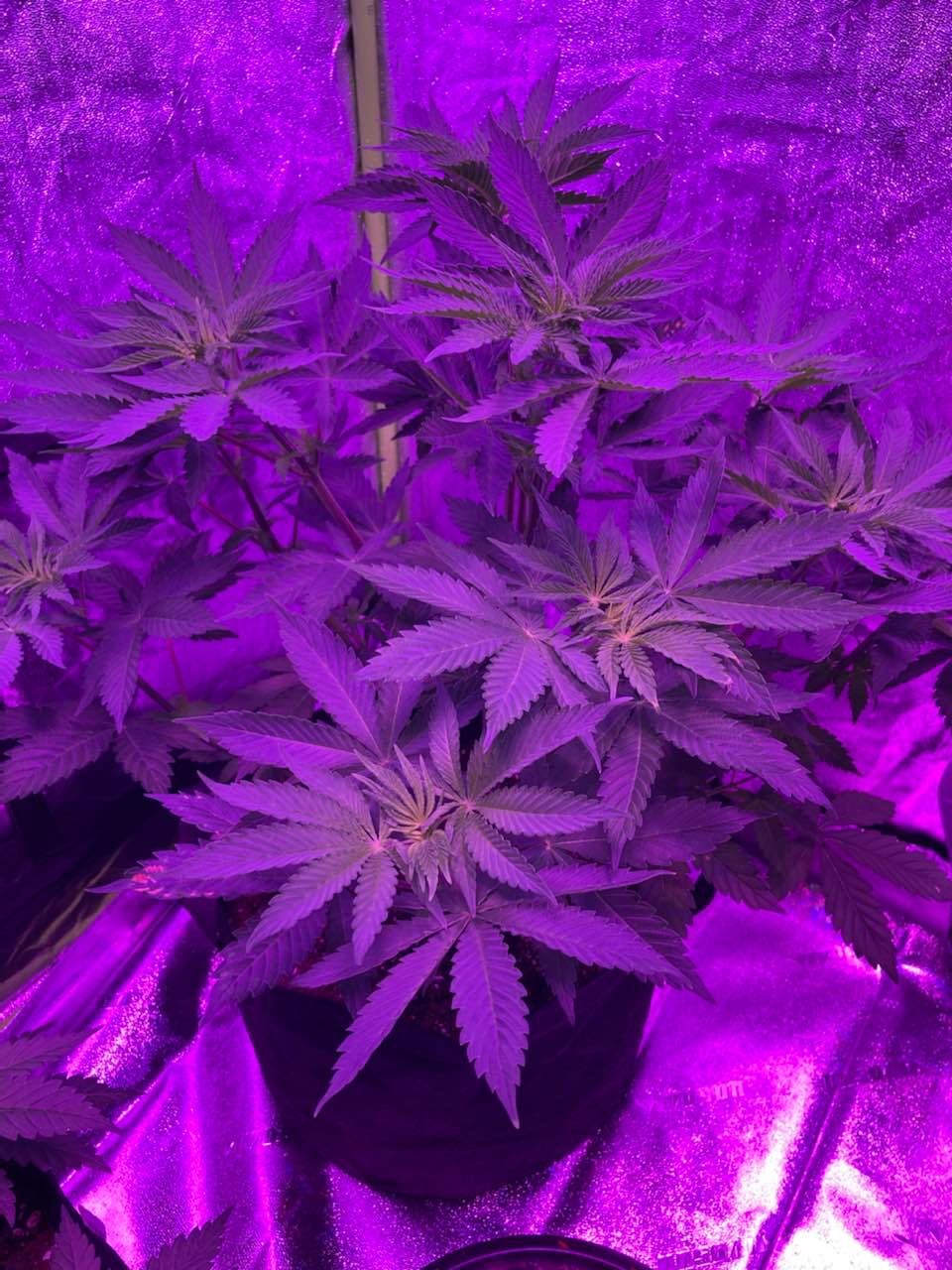 Starting 12/12 soon
2 years ago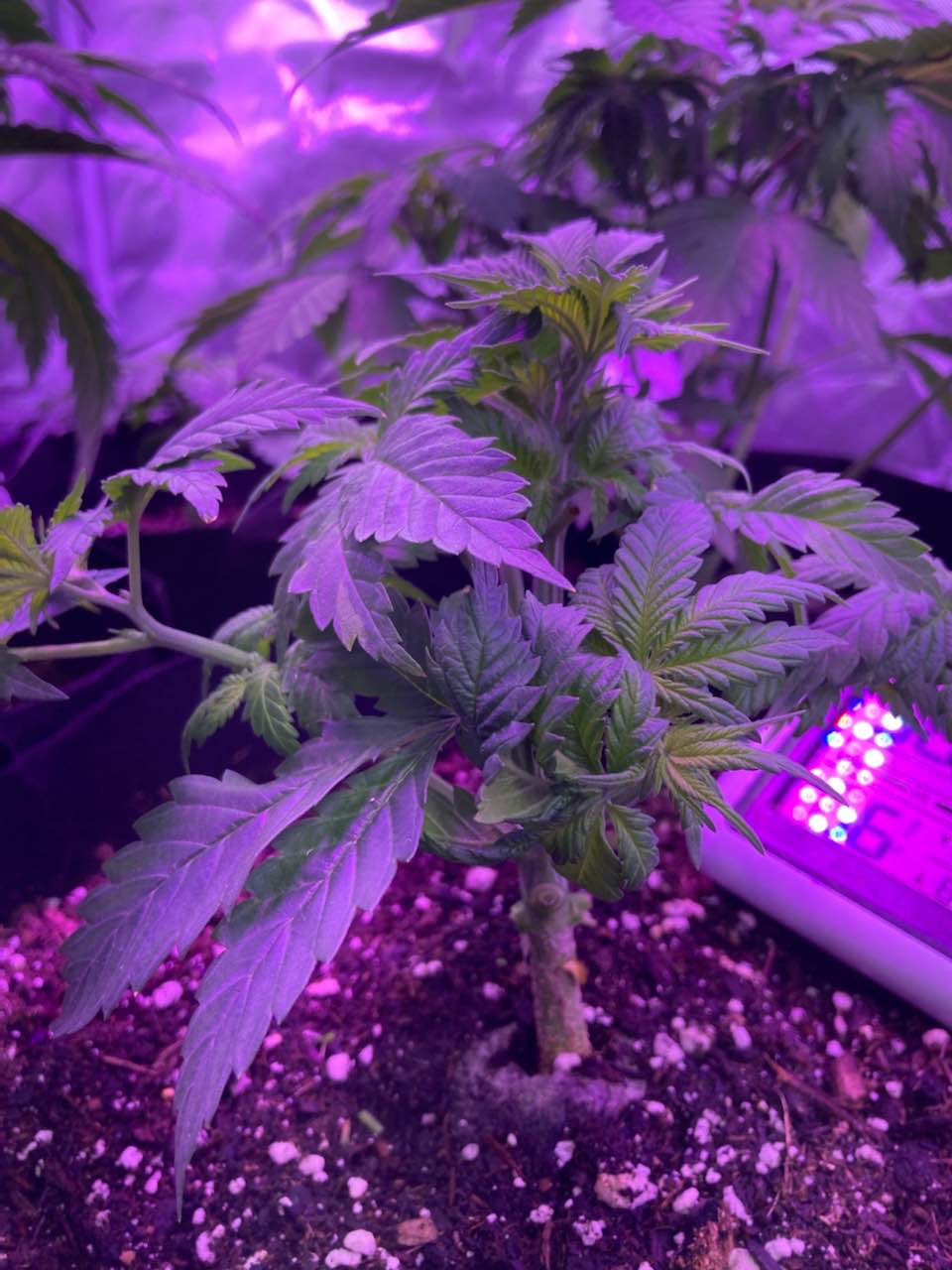 Trimmed up bottoms. Added first round of Fox Farm nutes. Gave each plant about a liter of water. Using 5 gallons of water to mix up the Big Bloom and Grow Big. Topped a few plants as well. So far everything looking good. Had a few leaves begin to brown. Hoping it was from needing food.
2 years ago
Topped and trimmed up plant #2 going to watch and see. A plant #1 which I will leave alone.
2 years ago
Plants 4 and 5 are at 7 and 8" now. All plants watered heavy last Wednesday. Definitely time for nutrients. Another 20 of vegging before time change. Feeling good about plants. Bag Seed #2 should have 5 good plants that I will veg out for a few more weeks.
2 years ago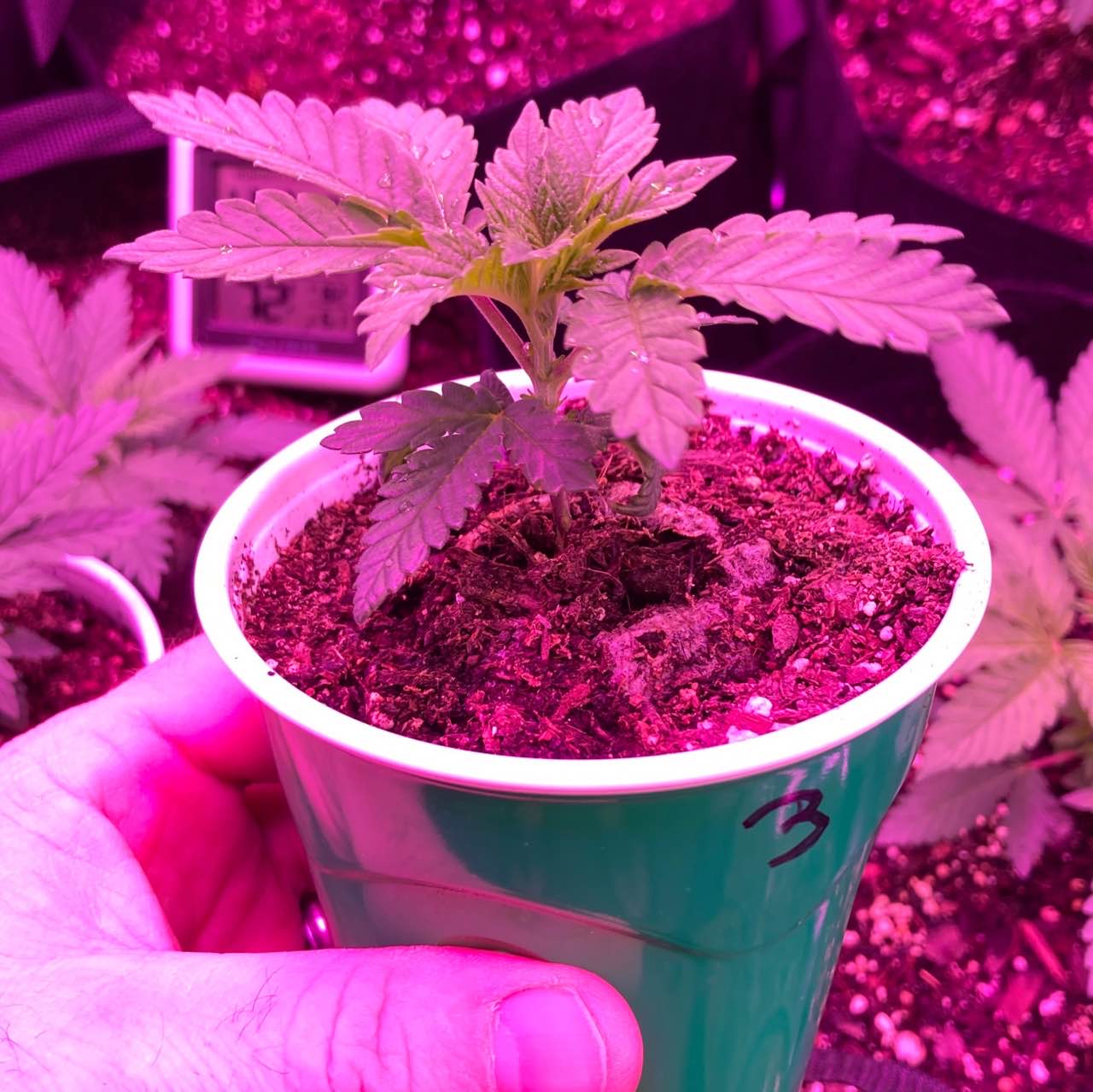 bahula Plants 1-2 are 3 1/2" tall. Plants 3-4 are around 2" plant 5 is close to 3" humidity between 25%-85%. Temps are 61 at night at 82 day. Depends on if door is open for air. Usually open during day closed at night and during lights off. Lights off is 4am and on at 8am. Switching to 6 off today. Lights off at 2 and on at 8am.
Plants 1-3 transplanted into 5 gal pots with Fox Farm Ocean soil. Plants 4-5 stunted replanted in same cup with new FF ocean soil. Plant 6 dead.
2 years ago