proboscis
Hindu kush/White widow session
Autumn 2018
Box : 80*80*170 cm Substrate: plagron growmix 12L each Biobizz biogrow and biobloom
2X Hindu kush/2X White widow feminized
Kushes Harvest!!!!!
5 years ago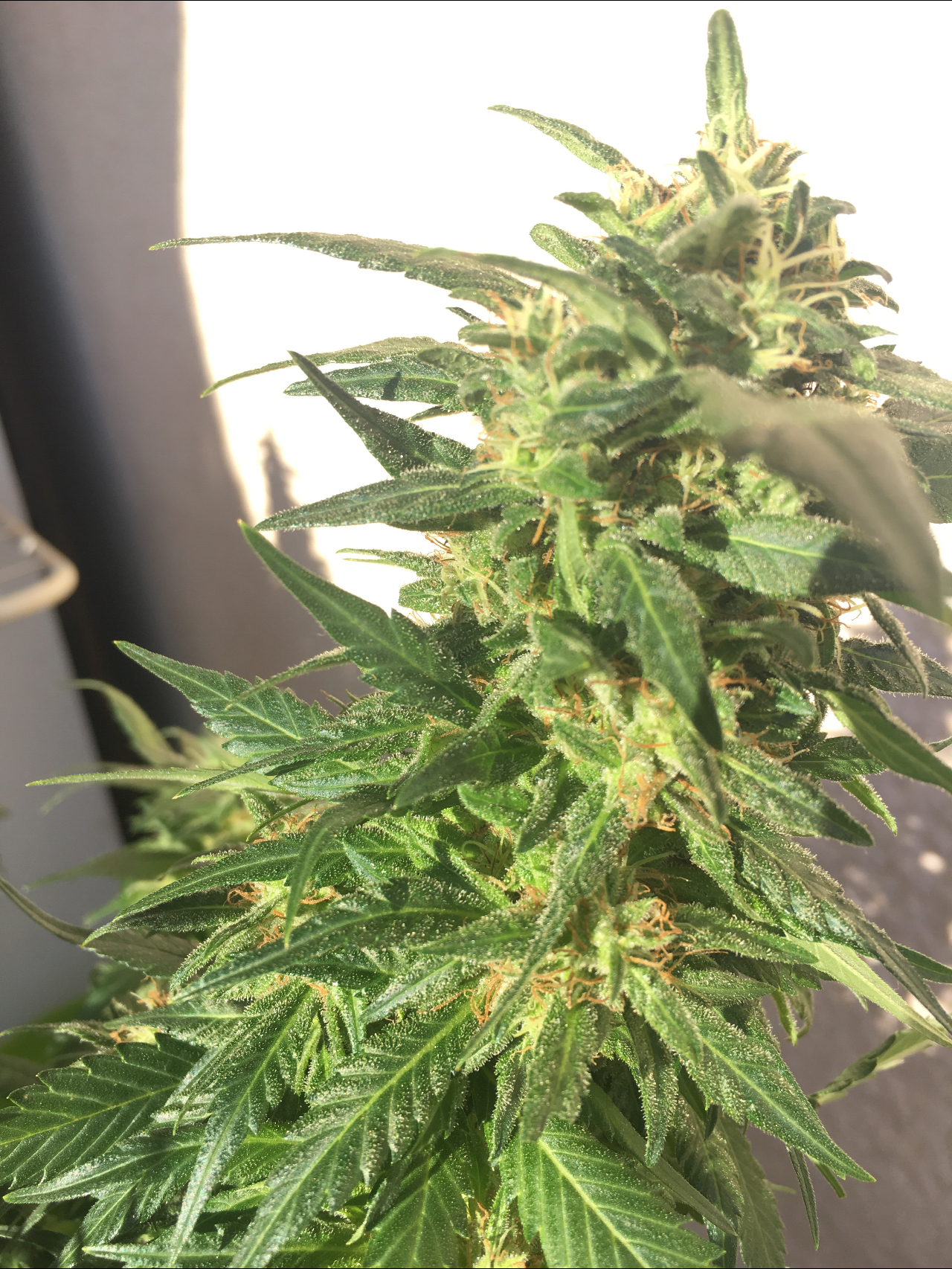 First widow harvested, they other are flushed for thé second time ....
5 years ago
Harvesting is comming for my first widow... the smell is very high and buds are very sticky. It is her second flush. The kushes and the last widow need some days of development
5 years ago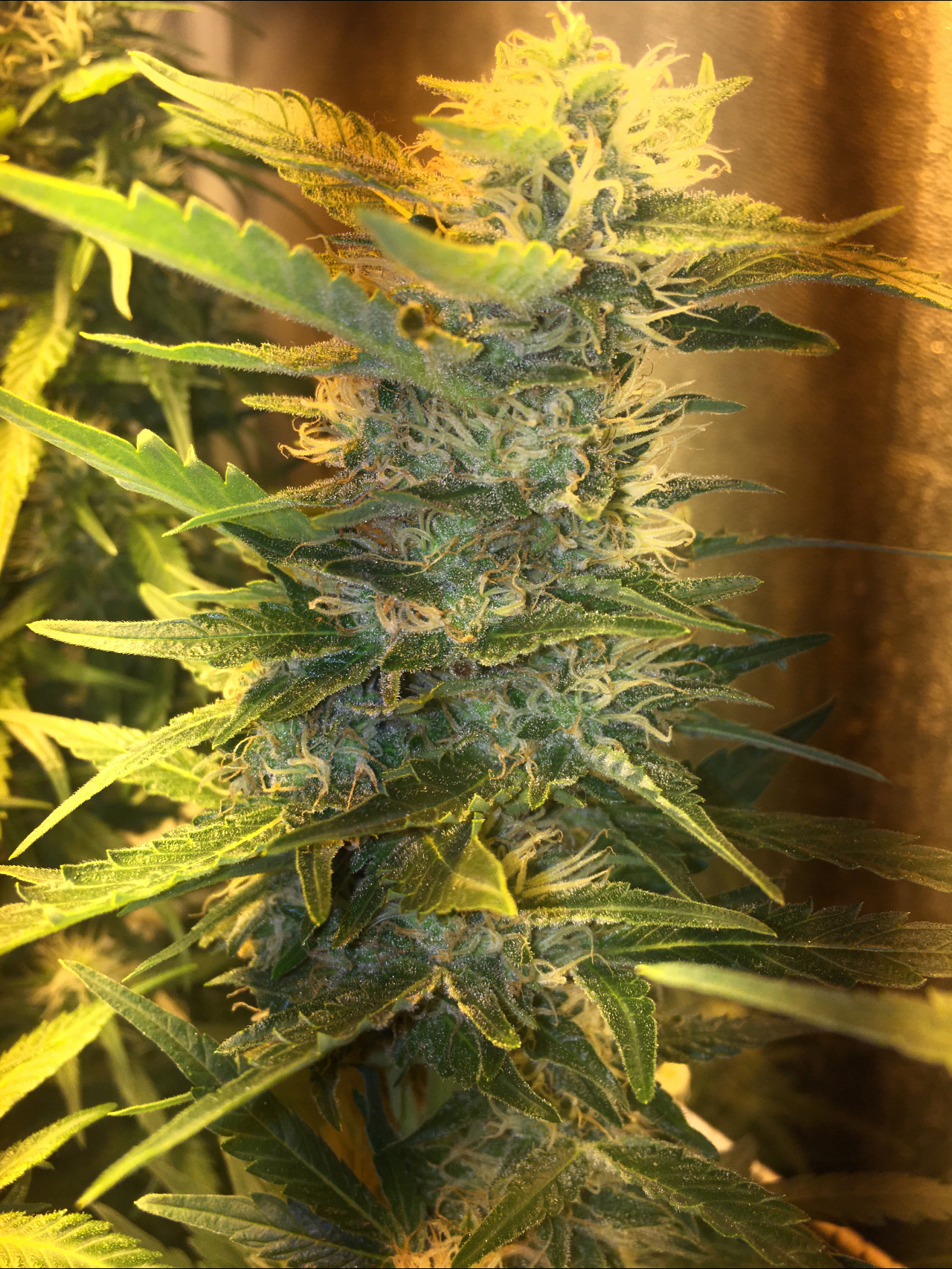 Buds becomes bigger . Trichomes are increasing on the kushes...considering the next generation , the last Two plants are growing fine under my window ( south side) . They show first pistils... i Wait the harvest of the first gen to put them on 12/12. Finaly for my clones ( third gen) roots are appearing after 9 days of cloning. For both phenotypes...
5 years ago
The smell is increasing 😁😁🤪🤪
5 years ago
Resin appearing on the kushes...
5 years ago
I defoliate a little... moved up the lamp.
5 years ago
12/12 + 47 , Flo+ 26 . Little buds everywhere but the problem is the stretch .... anyway i continue ....
5 years ago
12/12 day 39 . I have no more problem of starving or heat... but the strech was huge.... especially for the kushes... the widows are very cute. I moved the box in my room because outside the winter is too ruff. I hope the flowering will increase under more gentle temperatures....
5 years ago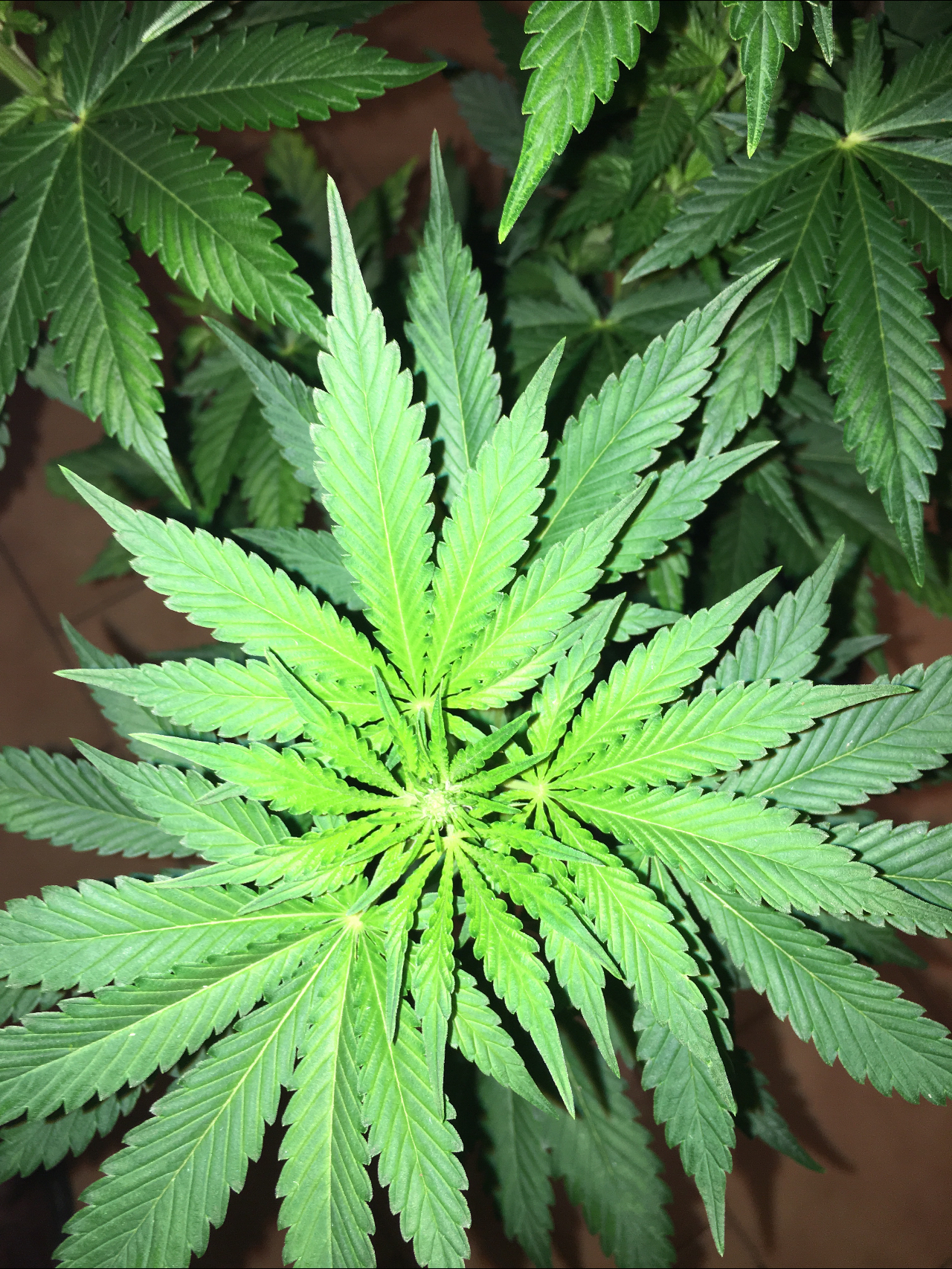 12/12 day 25 . They going better since the flush. I restart the bloom A+B ( 4ml/l each) . They stretch a lot and the first buds are appearing.
5 years ago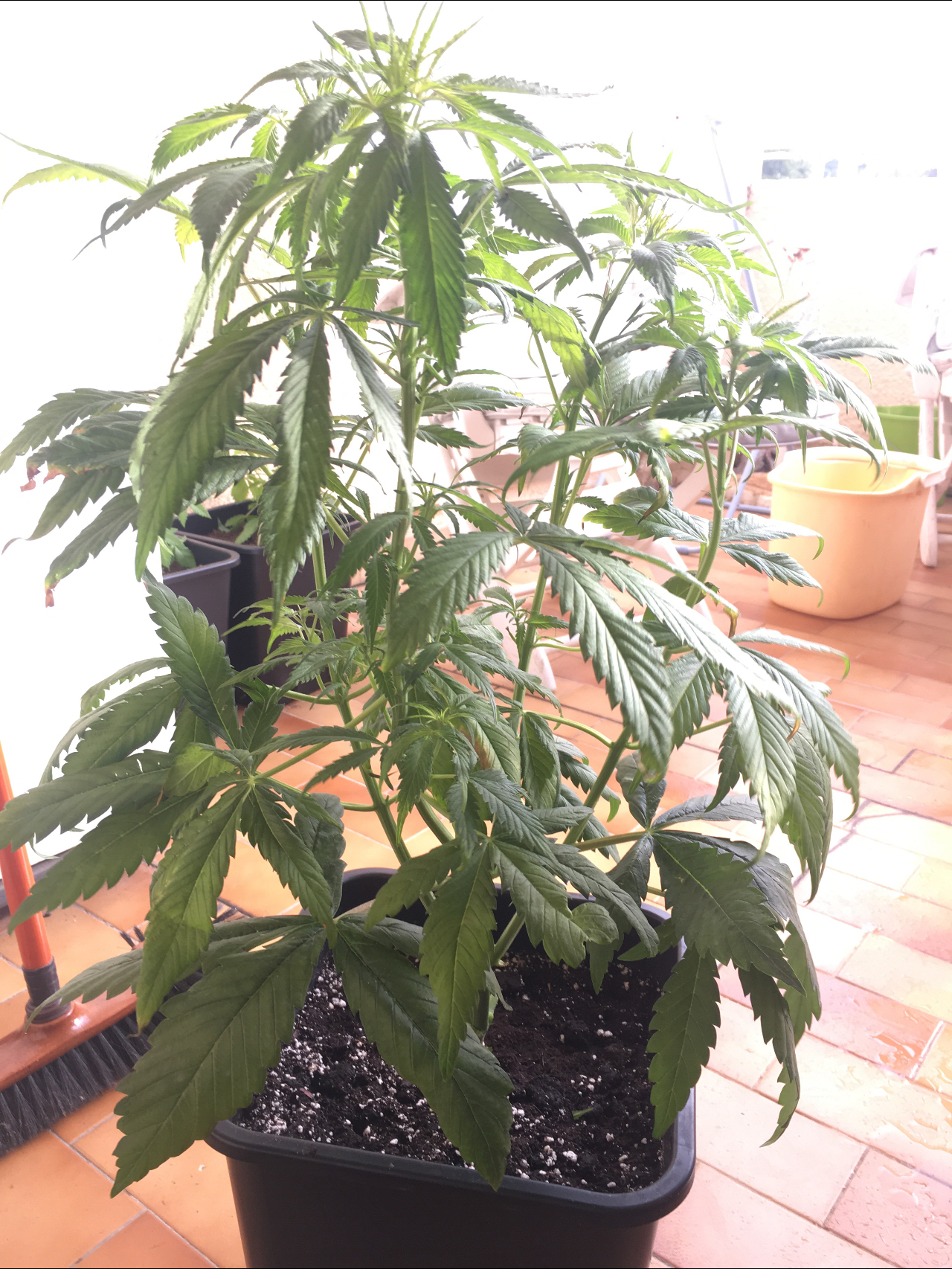 12/12 day 21 . I think i starved them with too little volume of water. I thought it was a deficit .... so today i flushed with 4 litres per plants. I will restart the blooming nutrients in 3 days . The Two widows shows pistils the flowering is beginning.....
5 years ago
Flowering D+11. Still no réal pistils. And maybe a little déficiency in some éléments. I will Check that .
5 years ago
Flowering D+7 . Begin the bloomA+B and stop the grow A+B .
5 years ago
Day 3 of flowering. I pulled out the plants for a manicure and a final treillis. Widows are growing faster and i think one of them shows her first pistils. I need confirmation .. it's a little bit too early to make ccl . The temp varies between 17 and 25 celsius. Humidity between 40 and 75 % . I gave them 1 L each of grow A+B . I will begin to boost flowering next week. Their is a little lemon mango fragrance in the box 🤤..
5 years ago
12/12 light cycle first day !
5 years ago
Winter is coming : the temperature is decreasing omg !!!! But the probleme is gone with a radiator.... night temp: near 17 degrees and day temps around 25..... 750 ml of grow A+B. I ask myself about the 12/12 cycle ? Maybe 2 or 3 days more .... i will apply thé grid this week.
5 years ago
I thightned the trellis and the nodes are appearing well. I pinched the apex of both hindu K because they stretch a little bit more than the WW. I Will apply the grid next week i think.. for now they are still in veg cycle. 18h. Of light. And today is the feed day. 375 ml of grow A+B from biotechnology .
5 years ago
I begin the scrogg torture session 😈
5 years ago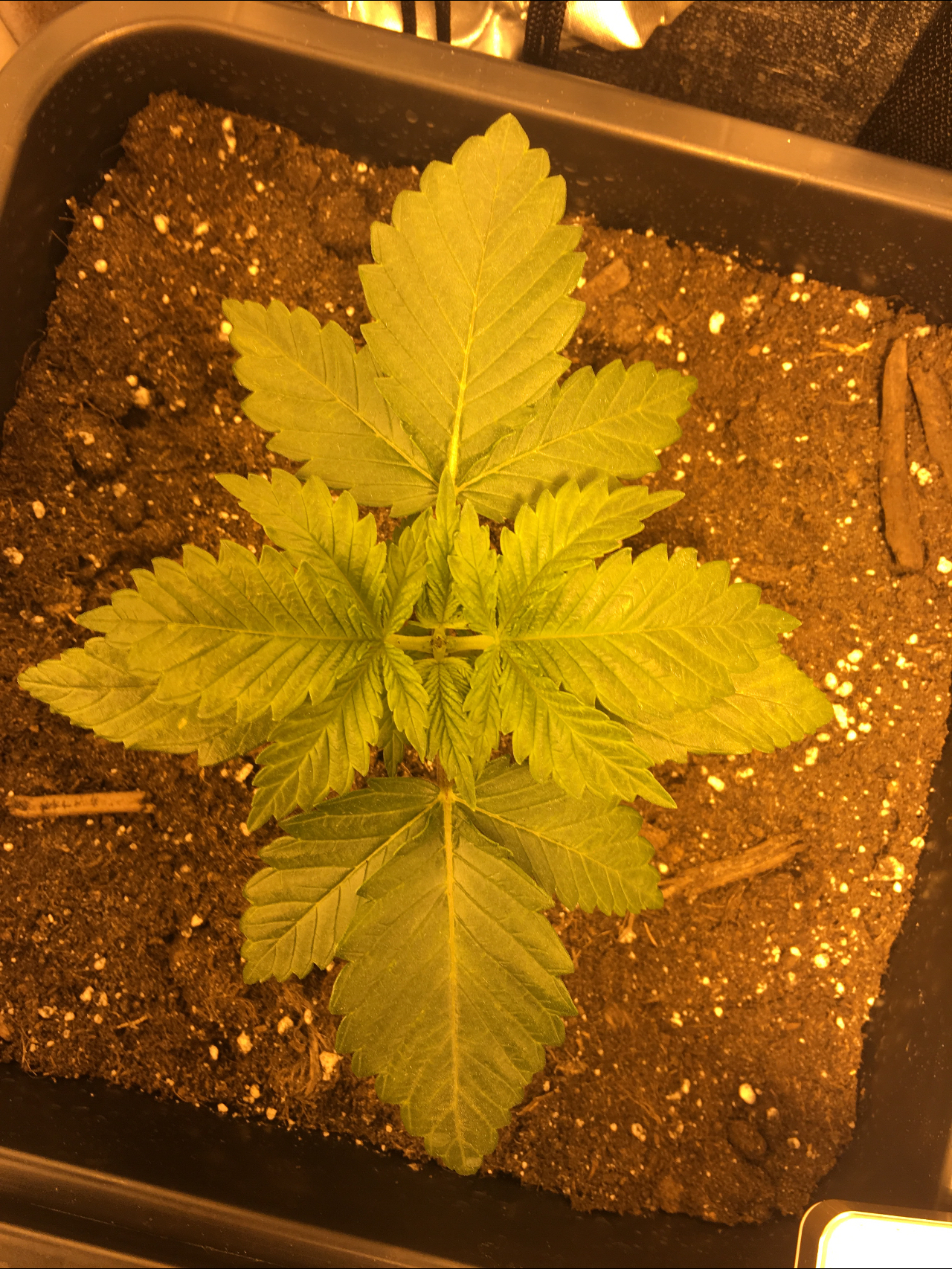 Cut the apex at d19.
5 years ago
ClandestineWestOz They are looking sweet, what light you using? Looks like hps spectrum but you're in veg mode still I assume?
ClandestineWestOz I'd be worried about running out of room when these girls stretch. My 4 plants covered my 5x5x6' when scrogged and turned to flower.
Proboscis Thanks for your comments clandestinewestoz. You're right, it's a HPS but the wavelenght ensure growth and flowering. I already tried with 4 sensi skunk and it worked very well. Regarding the lack of space, my 4 previous plants gels thé entire box area. Only Two of them were scrogged. What do you think about the brown spots on the first leaves ??? I think i burned some of them with little nutriments splashed drops . Sorry for my english...i'm a f.....g french!!! Lol
View 2 additional comments