frobblee
Blue Dream 1
Summer 2019
Outdoor pot 1
Ready for harvest! Trichomes are cloudy and some amber.
3 years ago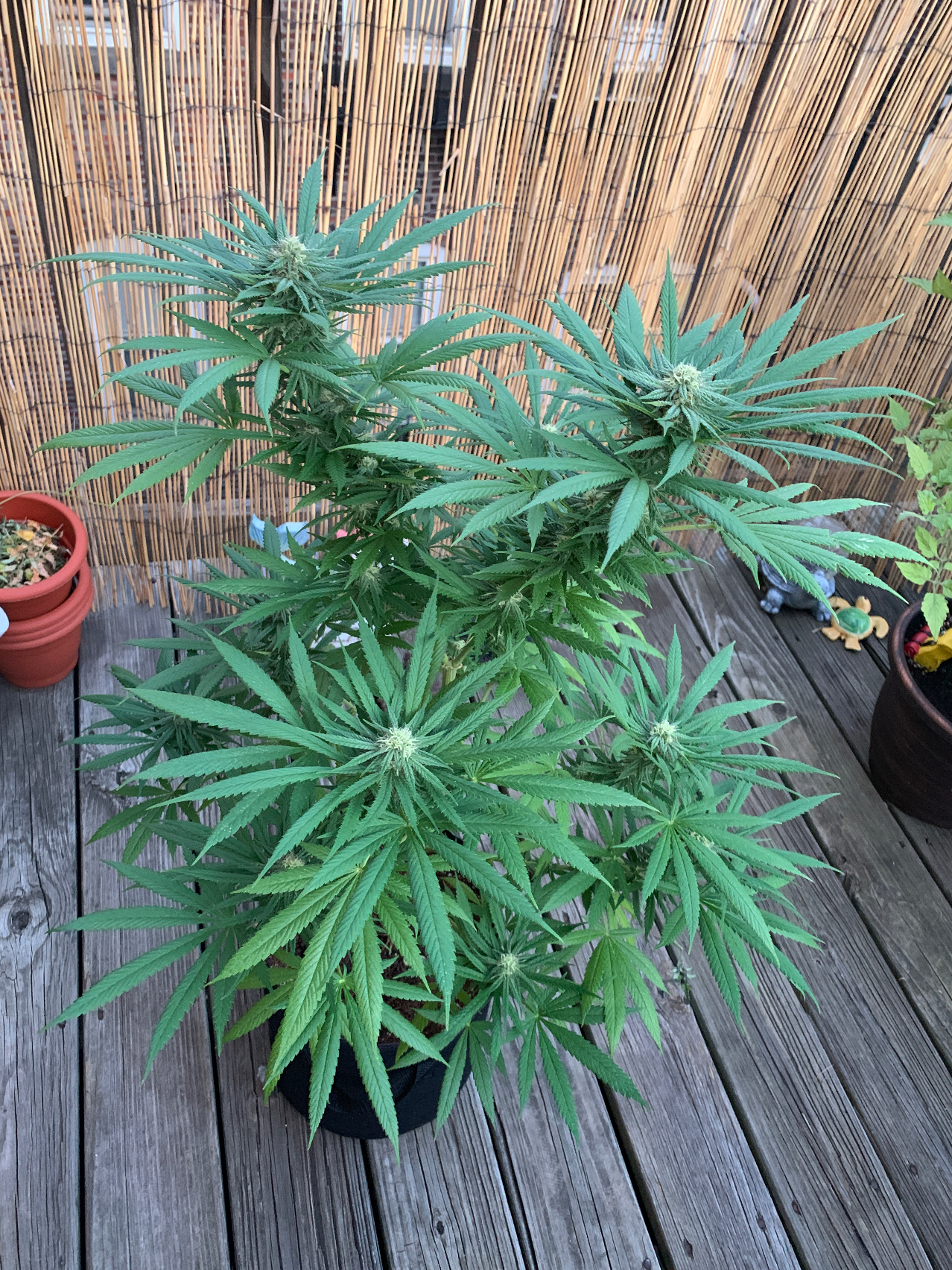 Continues to just flourish. Monitoring trichomes.
4 years ago
Continuing to flower beautifully. Some sugar starting to show.
4 years ago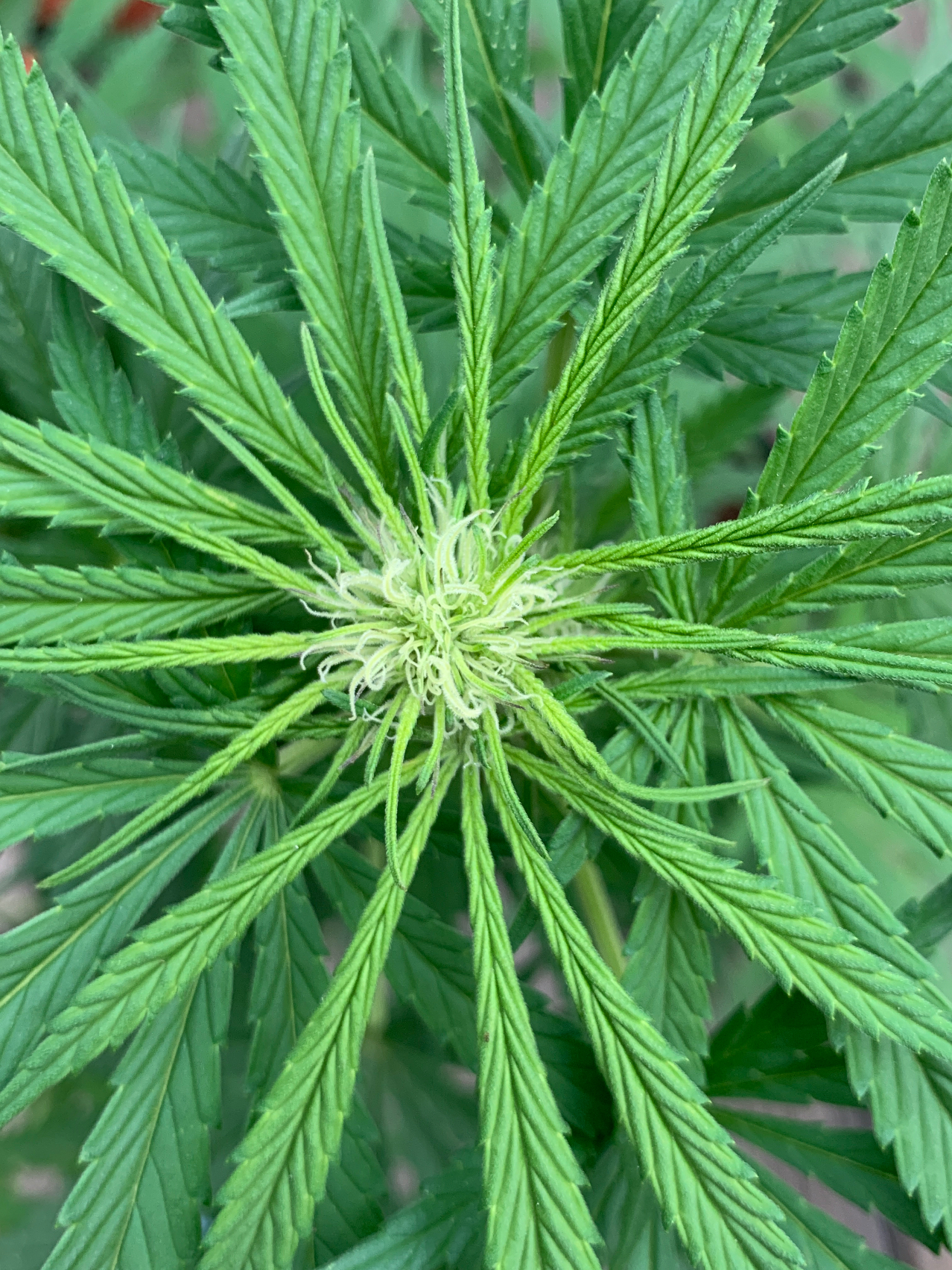 Flowering, developed calyx. No trichomes yet.
4 years ago
Flowering... monitoring for sex changes after pot #2 turned into a hermaphrodite.
4 years ago
Female beginning to flower!
4 years ago
She was horribly sick, almost completely wilted and I applied a pesticide to her leaves, and she has immensely improved. Beginning to preflower.
4 years ago
Fertilized for the week and watered for a hot day ahead. Continues to be such a resilient and strong lady. Looks possibly ready to begin flowering stage? Wondering if I've been over trimming and am going to let her be until the end!
4 years ago
Plant has been topped and trimmed multiple times. Growing taller every day. Excellent color. Beginning to grow small bunches.
4 years ago
Plant is taller and bushier as days continue. Stems are turning purple.
4 years ago
Plant stands ~7" tall. Vegetative stage is developing well. Plant was unwatered for a few days but recovered well.
4 years ago
Plant has multiple stems and sprouting patches of 5-7 leaves. Strong, mighty, stem becoming thicker.
4 years ago
Has multiple layers of leaves sprouting, 7 leaf sprouts have started.
4 years ago
She is so beautiful. Stems are stronger. Top leafs have 5 leafs! Beautiful color.
4 years ago
Multiple leaves, beginning to form first face. Stem is thicker. Wondering if I should add more soil?
4 years ago
The plant is ~1" tall and the additional leafs have sprouted. Starting new leafs in center point. Ph neutral 7. Plant food added yesterday.
4 years ago
Strong & mighty. 3 days of rain this past week. Sprouting 2 more leafs very small. Seems to get enormously bigger overnight! Began to appear lighter towards center but now is consistent, is that bad?
4 years ago
AlamedaBudman Looking good, watch your moisture level. At that size, I was using a spray bottle as opposed to pouring water into the pot. At this stage I found using a Solo cup with slots cut along the bottom worked very well and when ready to repot, was really easy to use a razor knife and cut the bottom of the cup out, two shallow slices up the sides and your ready to go.
2 leafs sprouted. Planted yesterday.
4 years ago