stevesrt425
Wedding glue
3rd grow
2 wedding glue 1 lemon pie waiting on a replacement on the 3rd wedding glue
First 2 pics are wedding glue next 2 are the lemon pie from fastbuds as well.
4 months ago
Few more weeks left on the 2 wedding blues there turning purple now and sticky ass f*** same withe lemon pie, all big colas so dense it's hard to even trim leaves to defoliate much
4 months ago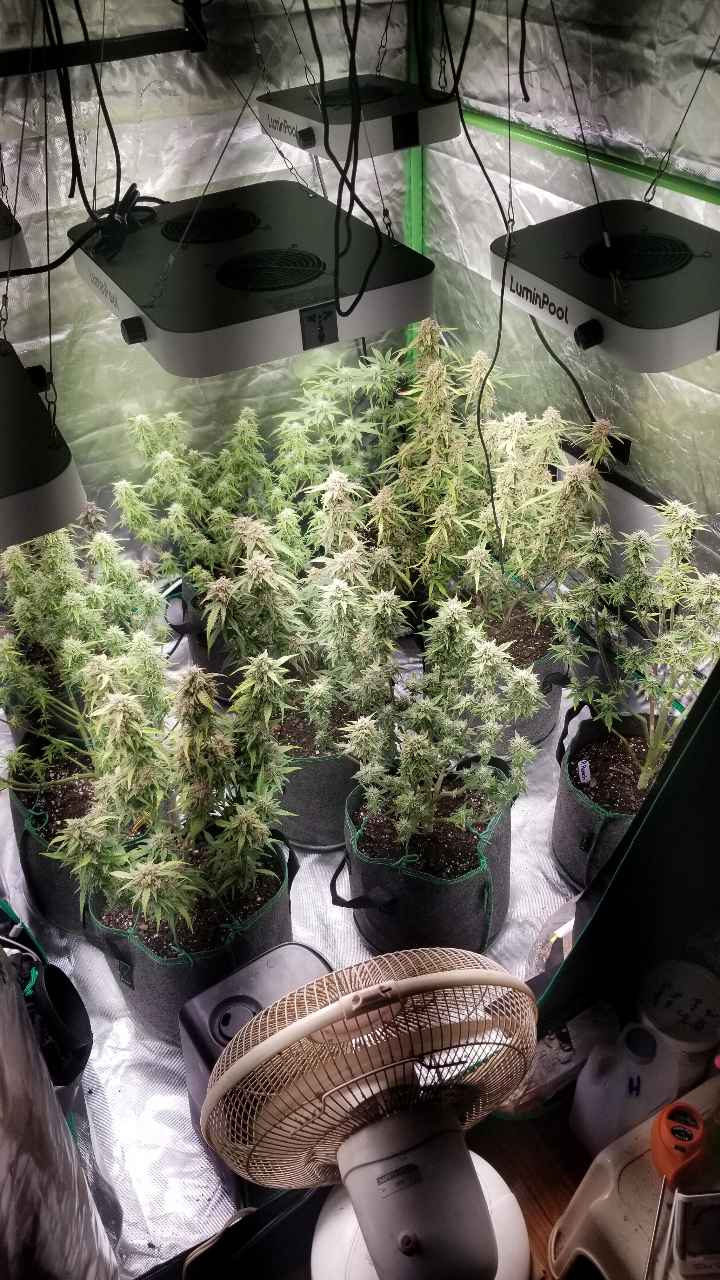 All flowering big $$ once they all done lol
4 months ago
Buds getting fatter daily jus started mixing a half dose of flower fuel in with my nutrients and when not nutrients it gets ph molasses water
5 months ago
Chief Smokalot Pic # 1 looks like there are beams of holy light shinning on the bud ✨
stevesrt425 Haha jus what the lights do to the camera lol but seeing as how big it is already cznt wait to see them doin the run wit the flower fuel from the start of bloom. I seen a difference in my last 4 plants I just harvest and I did the flower fuel start late n the buds where fat and big AF!
stevesrt425 It's a 1-34-32 bloom booster good for orgainc or synthetics nutrients
View 1 additional comment
Already budding the topping worked perfect 2. 2 wedding glue 1 lemon pie all pretty even tops. Cant wait to get the flower fuel in even earlier then the stardawgs and trainwrecks n really see how good it is but so far so good adding that into the organic grow
6 months ago
Did these is cocoloco which has 2-3 weeks of nutes in it but I said fuck it I hit it wit the organic enriched compost tea extract at 1/2 strength and they jus shot both the wedding glue and the lemon pie. Also for the first time I topped these 3 autos at the 5th node so tryin suttin alittle different stah tuned n well see how it goes lol
6 months ago
And the lemon pie which was done with the wedding glue at the same time
6 months ago
Popped nice started growing fast!!!
7 months ago