ndevgrows
Quicky
Spring 2020
Getting two more hardy little autos going for that early summer harvest!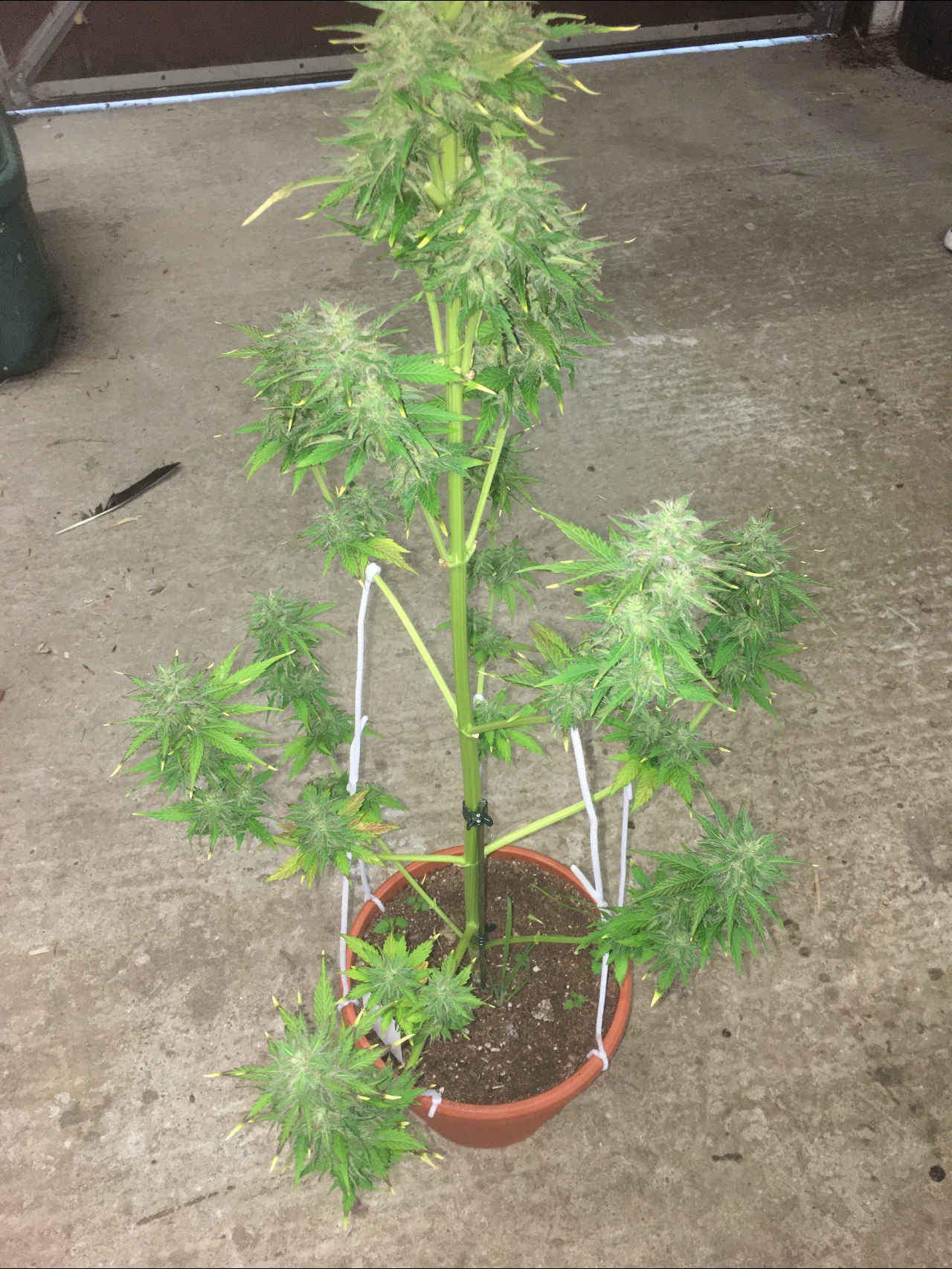 Spotted a tiny bit of mildew on one of the lower popcorn nugs again so decided to count my losses and harvest today before the mould can spread. Trimmed off all the fan leaves and have left the sugar leaves on for drying. Update: dried for 8 days in the box before getting in some jars to cure up for a couple weeks. Real happy with how this plants turned out! Weighed up to bang on 26 grams dry. That'll do!
3 years ago
Octonion Nice grow! Almost identical to mine!
So close! Gave it its last watering last night. Leaving dry for a few days now ready for harvest!
3 years ago
Started feeding plain PH'd water now. Couple cold nights have started bringing out some nice ruby red and purple colours on it! Hopefully they'll deepen a bit over the next week or two before harvest
3 years ago
Looking so good. Those buds are fattening up nicely! Reckon she's got about 2 weeks to go. Weather is going shit now though which could spell trouble
4 years ago
Perked right up after a few slightly warmer nights and she's looking great! First pistils are just starting to poke out the main cola. Think this one could bud quite heavily
4 years ago
Few little bud sites starting to form up now and I've switched to bloom feed. Weathers been pretty cold the last few nights and this girls letting me know with those droopy leaves. Going in the garage overnight now until the weather warms up again in a few days
4 years ago
First few pistils starting to show now and she's growing fast!
4 years ago
End of week four and she's going well. Leaving outside overnight in the greenhouse now. Light bit of Epsom salt in with some liquid seaweed and rooting stimulant in her feed today. Hopefully start seeing some pistils this week!
4 years ago
Looking good going into week 4. Couple ml's of liquid seaweed added into its water today
4 years ago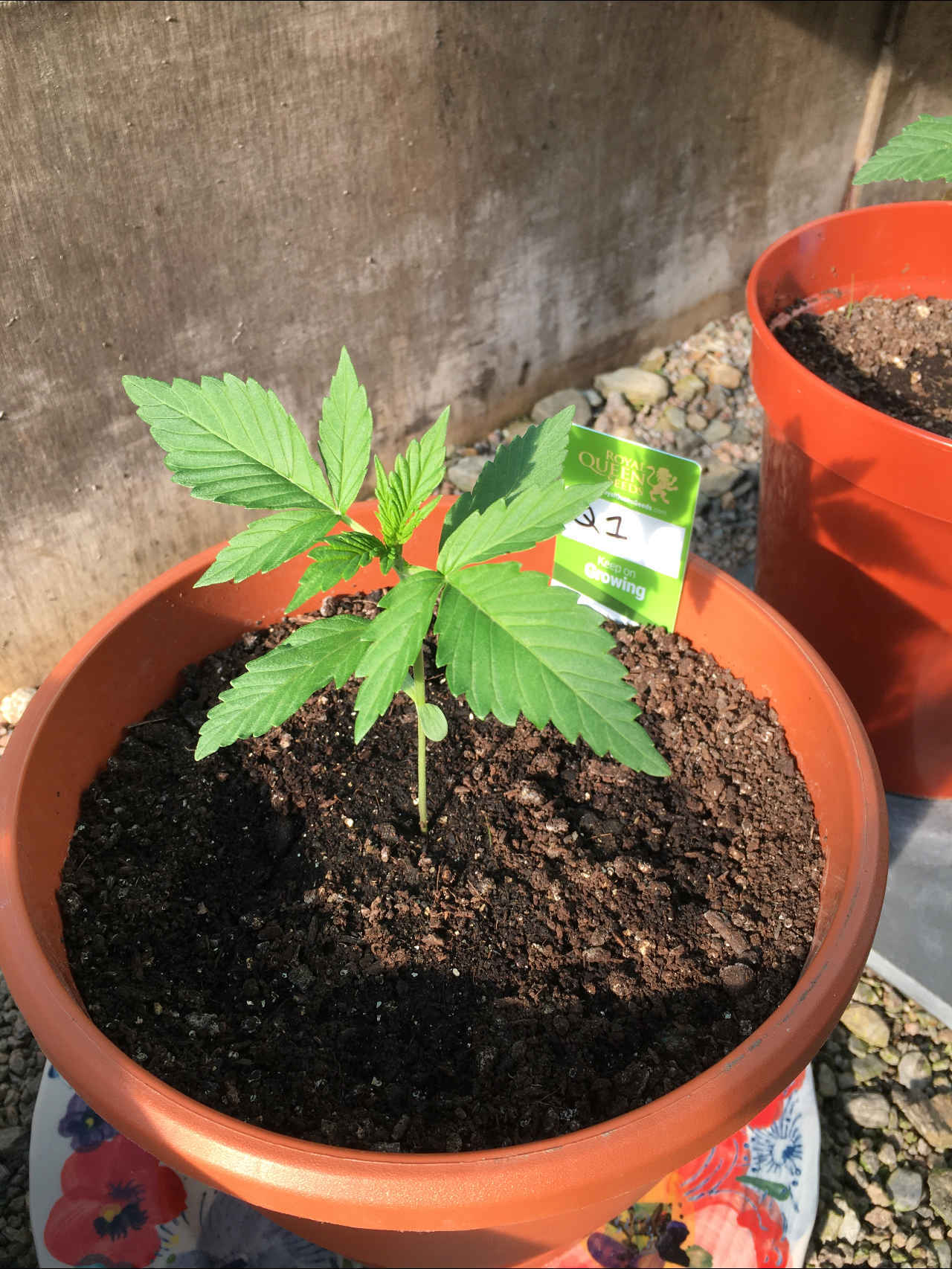 Still waiting on one of the seeds to crack
4 years ago