Cotton candy Kush auto
Christmas Budz
Day 1 of cotton candy Kush auto
Cotton candy Kush auto flower
1.5 OZ of cotton candy Kush to add to the personal stash 😜
2 years ago
Week 10 is in 2 days. She is going into 24 to 48 hours of darkness starting now. Just look at that purple. That is with no grow lights on! 🤩 1/3 purple. Cotton Candy Kush!
2 years ago
View 1 additional comment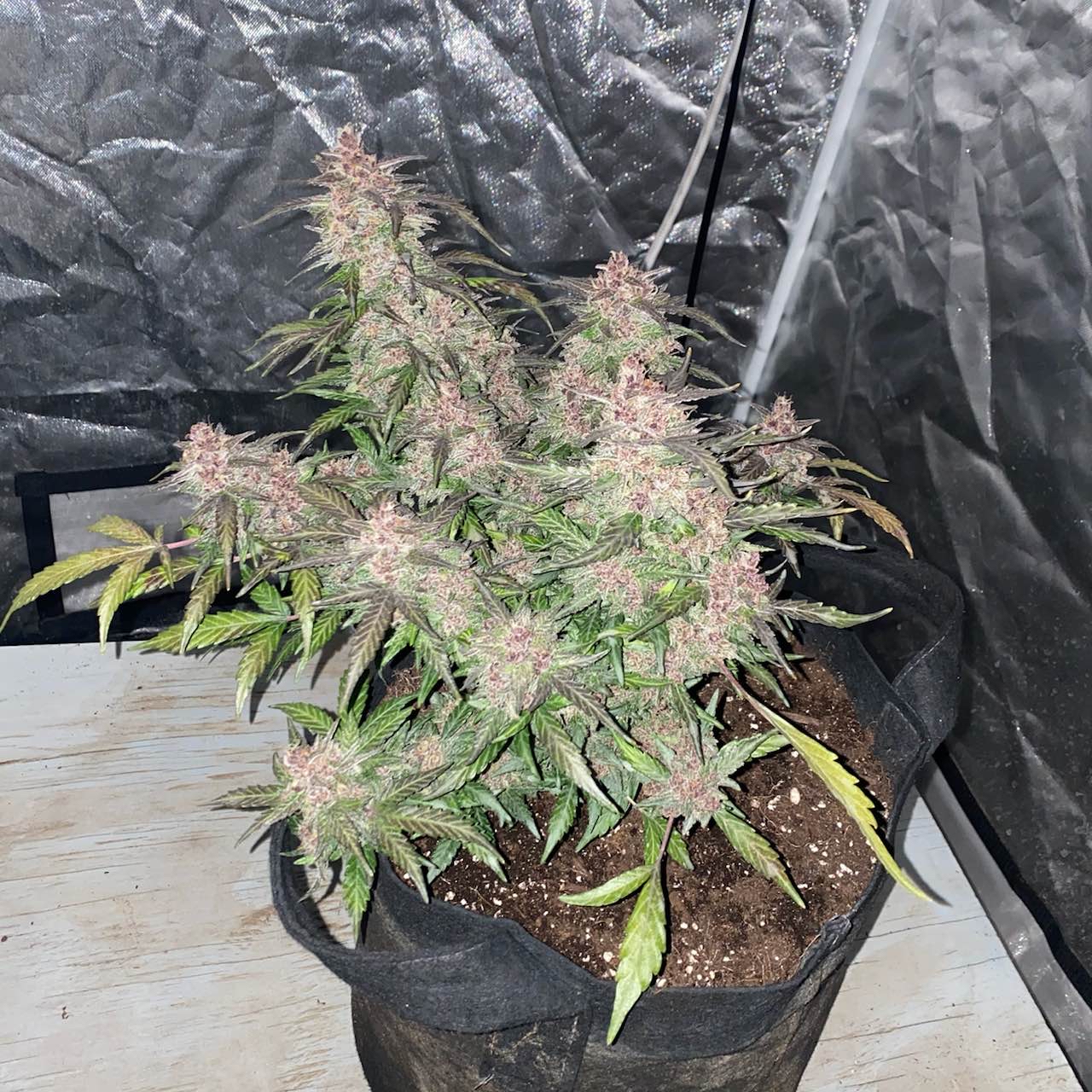 Week 9.5 purple is everywhere! Not much longer to go she's getting so heavy The whole plant is leaning over! I'm excited for this one ☝️ 
2 years ago
superstarmma1 Yeah they say it taste like Cotten candy to! I can't wait to try it.
Week 8 and looking great! Budz are showing lots of purple!
2 years ago
EtherealBud What kind of training did you do for this? I'm growing for the first time... autoflowers... tips?
cube Low stress training is the way to go 😇
superstarmma1 For auto-flowers I do not train them at all I just let them grow as normal.  from my experience even low stress training stunt their growth and I am only referring to auto flowers. Any other plant I typically top and low stress train. 
Week 6 of flower the budz have exploded. Fat and fluffy. Looks much better than the picture shows
2 years ago
Week 5 of flower and looking good budz are still growing fast.
2 years ago
Week 4 of flower Budz are growing nicely
2 years ago
Week 3 of flower Budz are growing fast
2 years ago
Week 2 of flower. I went heavy on flowering nutrients since the budz are slow growing. Let's see what happens.
2 years ago
Week 1 of flower and getting bigger everyday
2 years ago
Now she is catching up in size!
2 years ago
Small but growing fast
2 years ago
Short and just started showing signs of bud this week
2 years ago
Still not doing much.
2 years ago
Looks like she is going to make it.
2 years ago
I over watered and almost killed them the growth has stopped all week
2 years ago
The oddest thing happened the 2nd set of leaves had no center node now it is growing from the sides?? So odd..... I didn't top it or put it under much stress other than my grow room got up to 90 a couple days. But all other plants seem fine.
3 years ago
Good morning sunshine I have plans for you
3 years ago