Burmese Kush X Chocolope
Future mother
Burmese Kush X Chocolope (male) started from seed. Light: AGLEX COB 2000 (408 watt) 18/6 & 12/12. Nutrients: Green Planet's Micro, Grow, Bloom, + additives Massive, Liquid Weight, & Rezin. Additionally adding Miicrobial Mass.
Curing humidity 70%. Still slightly too high for my liking. I'm aiming for 60-65% so continuing to burp to bring it down just a few points. Boveda 62% packs used. I expect the weight to be slightly less as I pulled the buds out of their jars for an additional 8 hours
a year ago
Not a lot of huge colas on this one, buds were more even in size.
a year ago
Gave another flush and cleaned off all the fans. Amber trichs. Finishing week 10. Chopping this weekend! 💚
a year ago
emd555 It looks soooooo good 🤤
Chunky buds on this girl. Super frosty 🥶! Working on flush. Harvest soon!
a year ago
View 1 additional comment
Mid week 4. Discovered my soil pH is way too low on all my plants so mixed up cal-mag and stress reducer at 6.6 and flowed thru. Post pH measure at 5.1 😬 , slowly working on bringing this back up. Aside from the very low pH flow thru, she's the most happy looking praying hard to her sun god.
2 years ago
Starting week 3 of flower. Just defoliated
2 years ago
Ended up taking a lot of cuttings from her 😄. First week of flower and just under a week post heavy defoliating and spraying for thrips. Already looking bushier again since removing most of the leaves/larfy scrim scrams
2 years ago
Post topping and using LST clips
2 years ago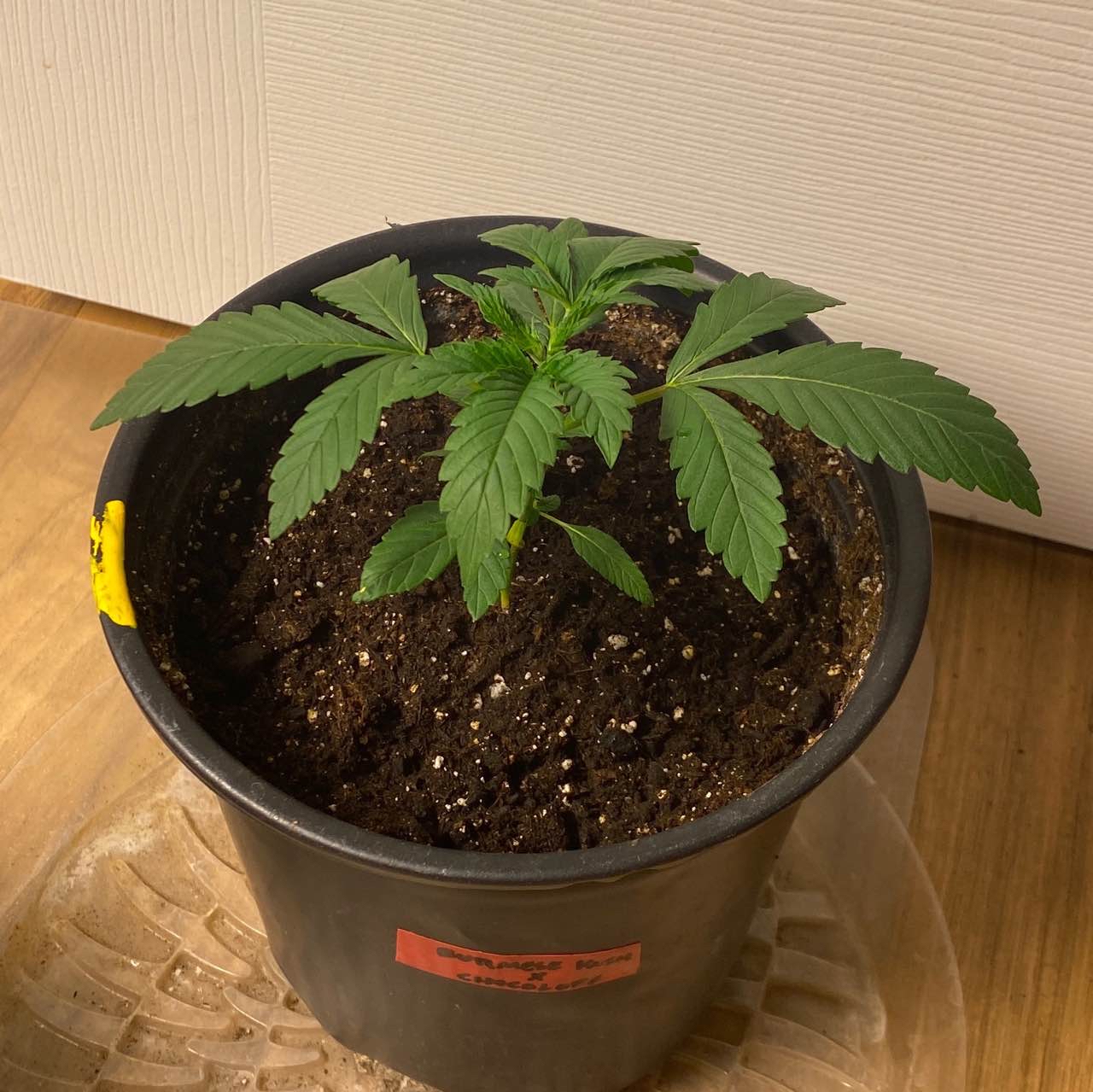 Few days growth
2 years ago