j29sheff
White Widow XL AUTO - By Zambeza Seeds
1st Grow
Two White Widow Seeds grown in a 50x50x180 tent with a 300w LED light from Amazon. Quite a small grow but excited to see what I achieve!
White Widow XL AutoFlower
8th June 2020 Topped!
2 years ago
4th June 2020 LST
2 years ago
31st May 2020 A couple days ago I added some white clove flower seeds to help the plants
2 years ago
23rd May 2020 So it was time to make my water mixture and thought my PH tester was broke. Long story short my PH was just dead from batteries but I ended up having my PH too high resulting in the broken plant that was on recovery to shrivel up and die.
3 years ago
22nd May 2020
3 years ago
20th May 2020 Ignore the humidity, I forgot to put my humidifier on timed.
3 years ago
19th May 2020 - transplant day ! Transplanted the white widow and got 2x Stardogs from my cuz! 3 plants 1 mini tent 😎 Whilst transplanting the stardog(on the right) I kinda bend/snapped the stem of the plant however I held it back up right with soil hoping for the plant to repair its self at such a young age.
3 years ago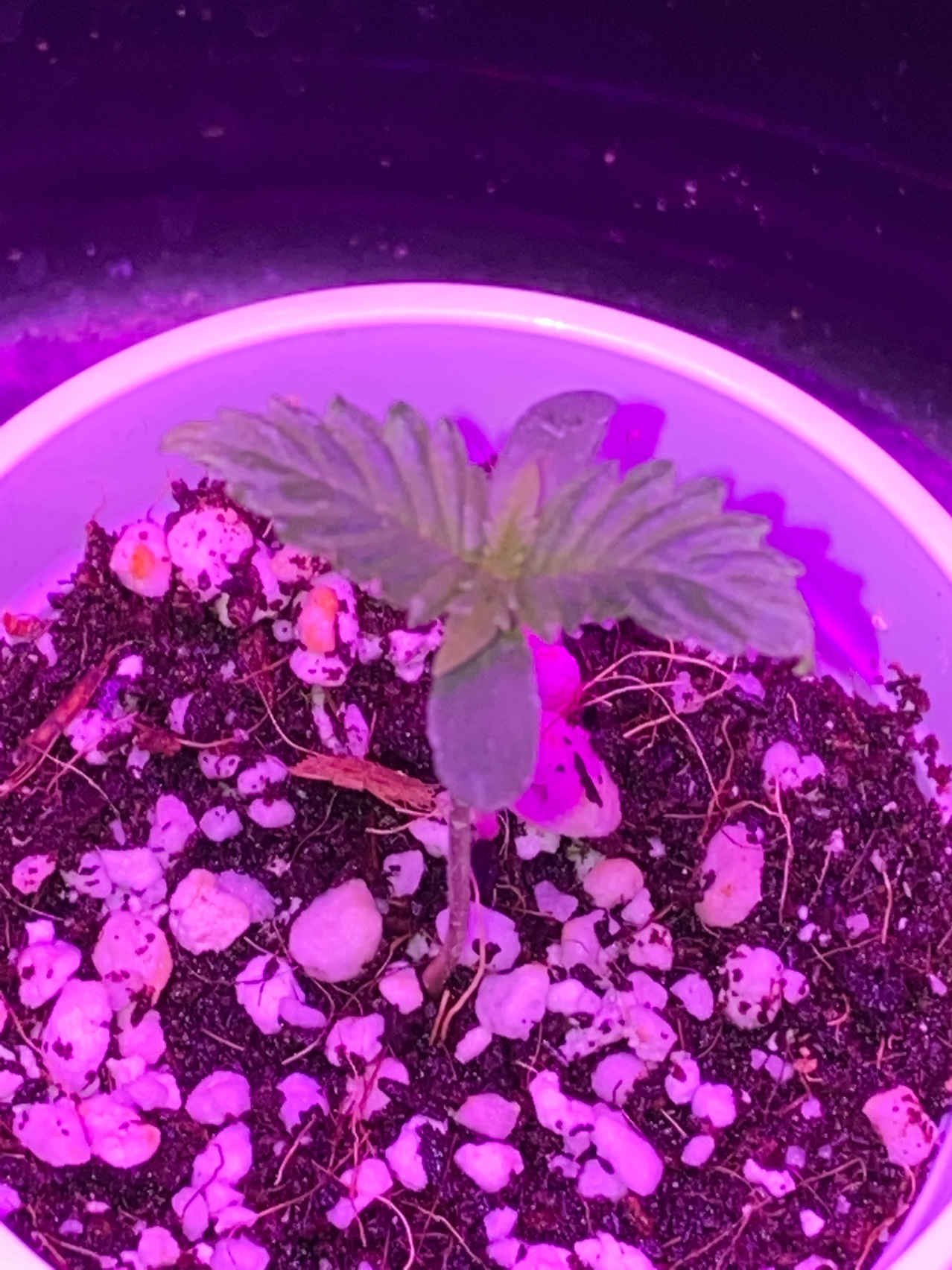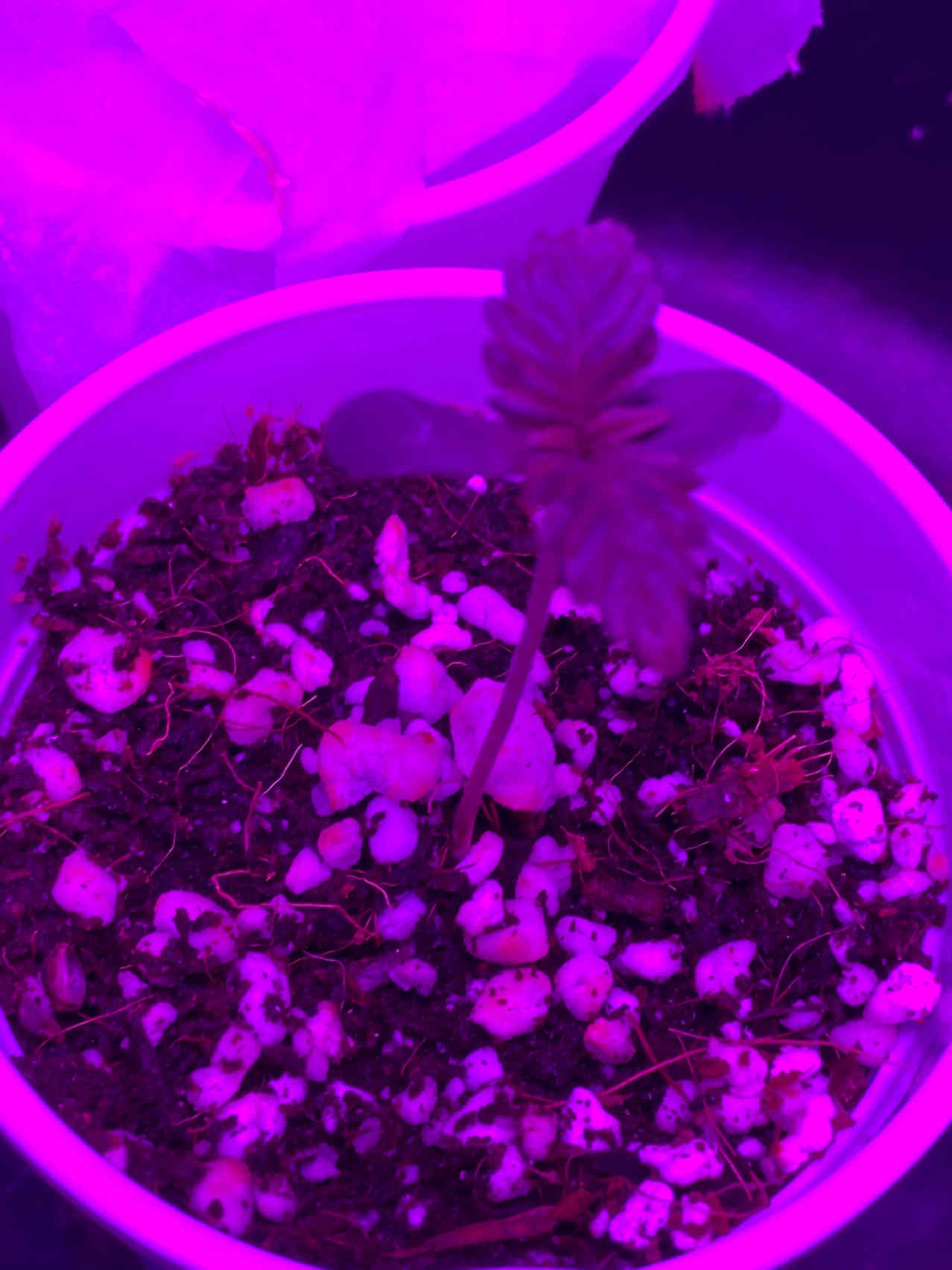 12th May 2020 The seed has fell off and the plant is showing!
3 years ago
ZenMaster How long did it take to sprout after planting
11th May 2020 Had to replace the seed into some new soil with some added perlite as I previously placed the seed too high to the surface and the root was showing ontop of the soil. Also unfortunately the free seed ICE gave me by 'dinafem' ended up dying. I know this because I dug the seed up and nothing was happening.
3 years ago
10th May 2020 Germination - For germination I used the wet paper towel and sandwich bag method. Today, the seedlings have sprouted and it's time to place them in some soil even though my perlite hasn't come through the post yet before the root gets too long. I placed them in two solo cups before transferring them to 3 gallon fabric pots
3 years ago
White Widow Auto - By Dinafem (Left) White Widow Auto XL - By zambeza Seeds (Right) Grown in a 50x50x180 tent, quite small right! 09.05.2020
3 years ago