captainelastico
Purple Kush
Spring 2018
Two seeds enter. One plant leaves.
Few weeks from done. Strong smell. Generally doing well.
4 years ago
Flowering and growing! I probably could have let this vege out a little bit longer before changing light but it's doing well! Put in some netting to support the bud as it grows because these stems are a lot less robust than my last plant and boy are they long!
4 years ago
Starting to flower. Seeing tiny buds and whispy whites. Looking strong and healthy. Upped the nutrients today with water change.
4 years ago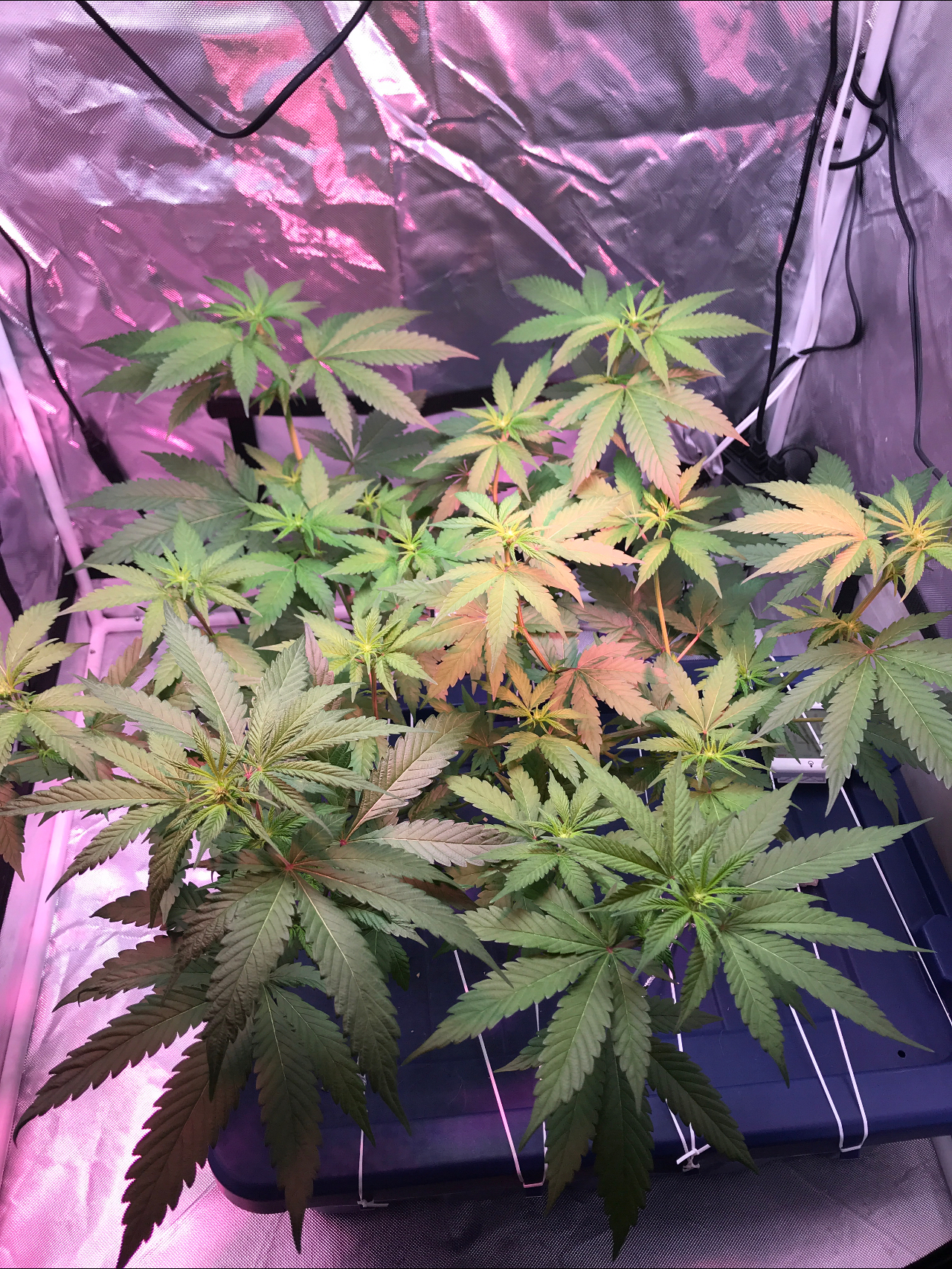 The stretch is real.
4 years ago
Branching out and training down. Growing so well. Switched light cycle today so I can control the height of this one. First time non auto so here hoping haha
4 years ago
Tipped the main cola now I have three main ones growing. Going to keep it at that and just train it as it grows. Looking cute and the roots are so long.
4 years ago
Almost at third node. Going to try trading it. Looking good!
4 years ago
Pretty girl! Growing well. Sent her sister to a friends place. Excited to grow with a friend!
4 years ago
This one won the im alive gamble. Put it in the system today after last harvest. Now we wait!
4 years ago
Just planted two feminized purple kush seeds in makeshift starters. I'll be harvesting my auto white widow in a week or two.
4 years ago