trichomesunited
White widow
November 2018
4 plants under 3x3 tent with one 300w LED light.
Fem. white widow crop kings
Has to throw the two plants away. Plants were extremely healthy and happy but my marriage comes first. I'm in a non legal state and it was eating at my wife's anxiety. I hope one day the entire United States can realize the beauty behind this plant. Until next time❤️✌🏻
4 years ago
Day 5 of flower. I have seen tremendous stretching growth through this week so far. The taller one is sitting at right about 16". Bloom bites are in full effect.
4 years ago
HendrixKush Do you know where i can order some white widow seeds
View 2 additional comments
Switched to 12/12 light cycle. The color of the cola I think, has changed and it is a light color after 2 days of the 12/12 cycle. It is extremely skunky right now. Had to purchase a carbon exhaust fan to tame the smell. Cheers ✌🏻
4 years ago
The_mysterr These looked like how mine were. Short and bushy. From here I defoliated and lollipopped. Good luck
The_mysterr Well I was a couple weeks into flowering before I defoliated and lollipopped. But if I were to do it again I would defoliate and lollipop at the beginning and 3 weeks into flower . Good luck man they look great
Merry Christmas ✌🏻 Girls have fully recovered from the defoliating and the topping. They really started to love the light today. I have a small nutrient burn on the left side plant, but I have started to correct that with ph'd water only. Getting really close to the 12/12 switch😎.
4 years ago
Defoliated today and I have moved the lights about 2' above the girls. Cheers! You think it's ready for flower time?
4 years ago
Twindad I would leave these another week or so, Let them veg and get a little bigger.
Trichomesunited Thank you man for the advice! I'll keep vegging them like you stated👍🏻
Amazing growth from the lower portion of the plant thanks to the topping. Side note: when should someone flip the switch to flowering? Cheers👌🏻
4 years ago
Nutes today and I added a 300w LED. Growth should spurt from here👌🏻
4 years ago
The two girls were topped today. Watered them as well. We will see how they react with the topping. Cheers!
4 years ago
Ladies are growing up so quick 😁
4 years ago
Trichomesunited Thanks man! I haven't done any techniques or alterations to the plant. Would you recommend it for a first grow?
Bassman If you want more tops for buds to grow you gotta top her. It's real easy to do. I'm a first time grower too and I've done everything from micro topping to lst'ing and super cropping on my first grow just so I can learn how too. That's why my plants have taken so long to get to flower stage.
View 1 additional comment
Really seeing leaf growth from yesterday. Moved the light about 24" from top of plants.
4 years ago
Watered today in the morning. Looking good so far.
4 years ago
Fed fox farms big bloom last night. Will water tomorrow. Cheers.
4 years ago
Plants are really enjoying the new light. Tested city waters PH level...8.8!!! I was really hurting my girls. Fixed the water to 6.6, so I'm sure this will help them out for growth.
4 years ago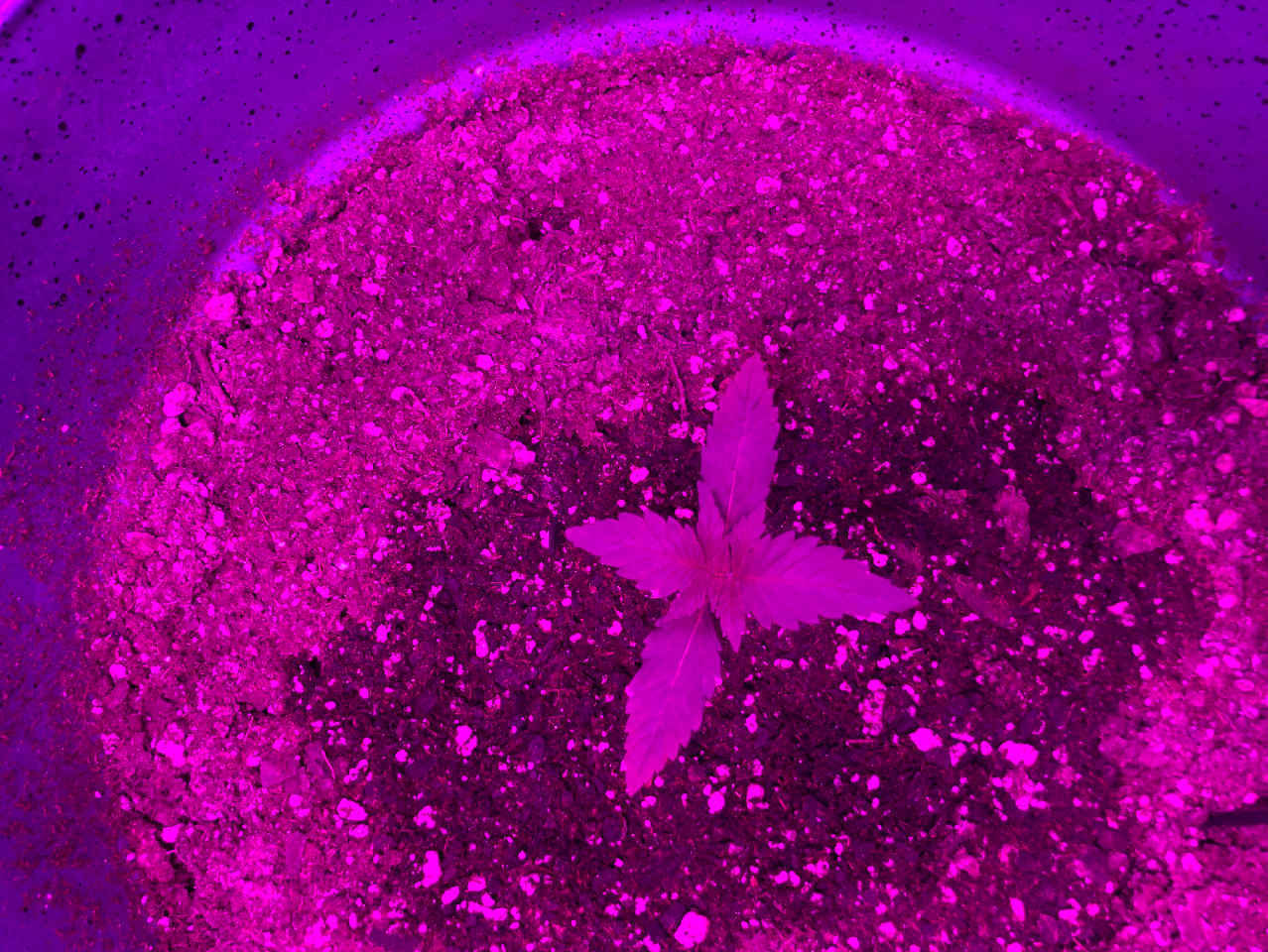 Temp and humidity are spot on. 1500w first day, and I saw that the girls were liking it today. Supplemented today with a watering with big bloom. Cheers 👍🏻
4 years ago
New 1500w led light came in! About to really grow these ladies up tomorrow. Temps are good and still haven't watered since Monday. Soil is still wet. Cheers guys!
4 years ago
Day 14 is looking okay besides the girl who is turning yellow the leaf is actually pointing up, almost like it's nutrient burned. I'm using ocean forest soil and I haven't used any nutrients so I'm not sure what the issue is. I have moved the light closer from day -3 and I saw an improvement on the one plant. My 1200w philzon light is coming in tomorrow so I should have some improvements through the weekend. Side note: anyone have some experience with ocean forest soil with Fox Farms? They say you do not need to add nutrients until week 4. Cheers guys✌🏻
4 years ago
HIGHwayman Im growing the same White Widow in fox farms ocean soil same as you. I have been feeding already since the the first week of growth. Mine looks great I think.
I feel that the growth is stunted at the moment. Humidity is at a good level and the temp is right around 72. I might order another 300w light in order to get these girls growing. Currently watering every 3-5 days ,depending on whether the soil is still moist. Any tips would be appreciated. 👍🏻
4 years ago
Bassman Looks good so far👍🏾. How far is the light away from the plants? You may want to move them closer to avoid stretch. I use a T5 grow light from home depot to get past the seedling stage and I'm vegging under it too. The T5 runs so good I got 2 of them. You can see the setup on my page. I'm currently looking for white widow seeds, but every place I look is sold out.😯
HIGHwayman Burnt tips, maybe lacking on something. White widow was in stock from True North Seeds
Trichomesunited I'll have to look into the t5 light. I actually moved the light closer today so we will see how it goes. Thanks 👍🏻
View 4 additional comments
Plants are doing okay. A little bit of yellow on the edges. New leaf growth coming through.
4 years ago