Jack Hair Auto Bulk Seed Bank
2022 Indoor Season 1
One Jack Hare/Jack Hair Auto in Fabric pot with 200w light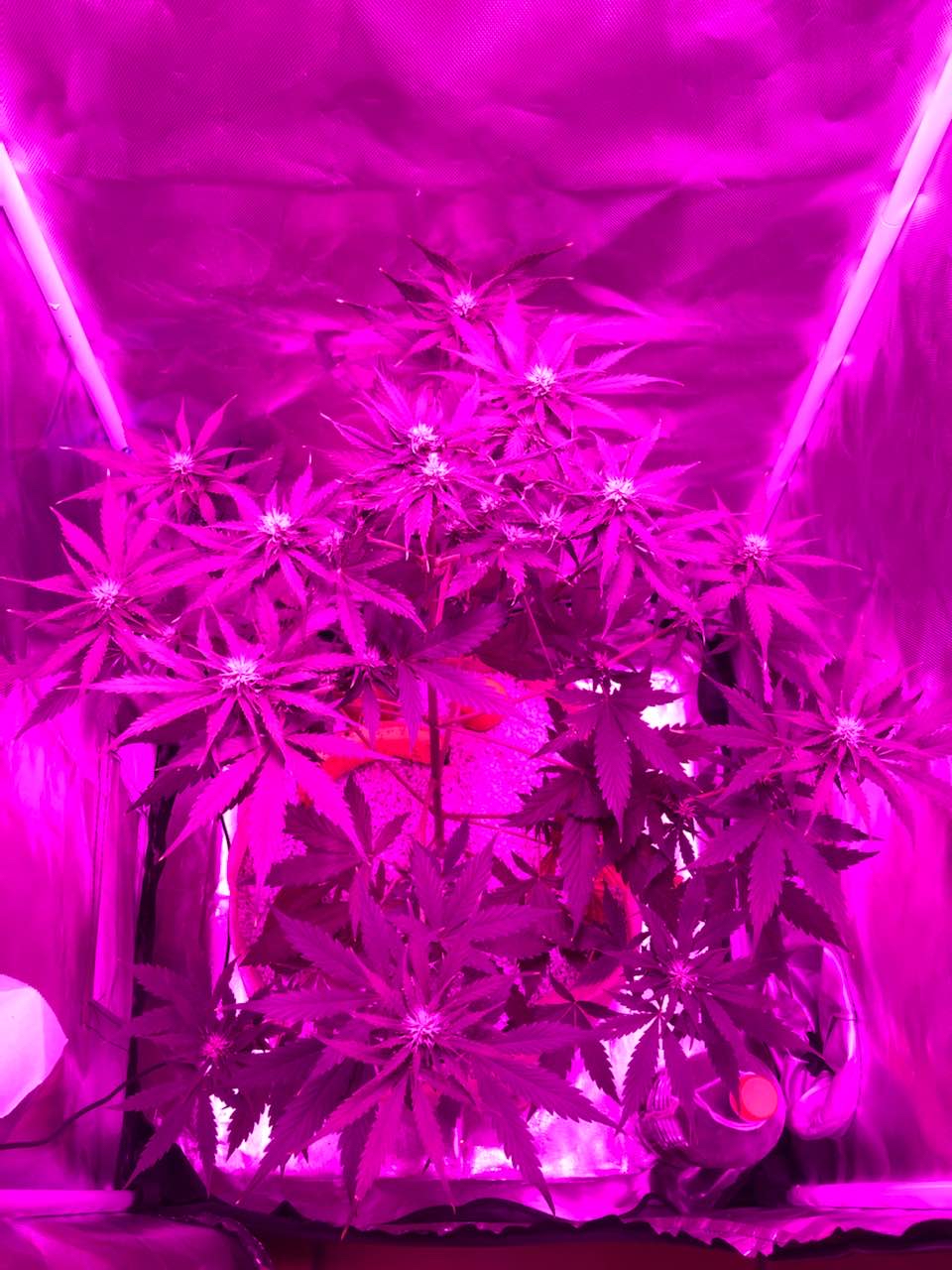 After struggling with a bit of herming caused by 2 weeks of temps above 30C. Finally not seeing any more signs of the plant being male. Introduced some very late stage LST using threads.
2 years ago
Just showed sex might need to fatten her out any suggestions?
2 years ago
bonrad24 try some low stress training it will help fill out the rest of that tent and get you alot more bud spots, there are many videos online if you look up LST Cannabis Training, Healthy looking plant man!
Last 2 days have been shooting for the moon.
2 years ago
colby_moore What are using for soil? I use fox farm and I'm thinking I need to add some perlite
Flat420 @colby_moore I'm using Dirty Hands Inc Jamies Omega Mix Craft Soil. With extra perlite on the base of the pot
colby_moore Yeah that sounds like a good idea thanks man
Let me know what you think!
2 years ago
Growing fast now
2 years ago
Increase water amount 2x 2days
2 years ago
mystrain420 _@eaegifts Looking good growmie 👍🏾. Jack Herer is a great strain if grown properly and she off to a great start
Molasses mini watering
2 years ago
Daylight colors
2 years ago
Birthday present
2 years ago