bartlettfarms
Auto flowers
Winter 2020
1500 watt led fox farms soil
Bruce banner, blueberry and mixed pack
Looking good, lots of progress in flowering, the 2 phots are training nicely and will be transplanted again next weekend
3 years ago
Spaced them out for better circulation. Definitely throwing another 1000w of led power in here, but all but 3 autos are perfect. Getting ready to cut a few clones from the San Fernando stars next week or so
3 years ago
Most of the autos are flowering, transplanted the 2 photos they are doing fantastic
3 years ago
Looking good, lots of stretching going on. The bio bud nutrients seem to be working fairly well
3 years ago
Started feeding the flowering plants with GO boo bud. Smells like ass hahaha
3 years ago
Definitely some stretching going on, just picked up some bio bud bloom booster, will start feeding tomorrow
3 years ago
Training is Essentially done, they should be stretching anytime now
3 years ago
Love the response of these plants. Low stressing is going great, definitely should have multiple colas. Got a few more sod staples so I'm gonna hammer down on what I can.
3 years ago
Getting whatever training I can Get before the autos do what they do
3 years ago
Low stressing some of the autos that are ready, everything is doing well. Couple pinched tops and got creative with fishing hooks
3 years ago
Everything looks good. Blueberry strain still lacking except for one of them which is keeping up.
3 years ago
Everything is progressing nicely, I noticed the blueberry strain is not keeping up with the others, but clearly must be strain if it's every single blueberry seed. The 2 San Fernando stars are also doing wonderfully. Will be devoting one of them to clones for the upcoming outdoor season and eventually flowering both mothers in here after the autos finish up
3 years ago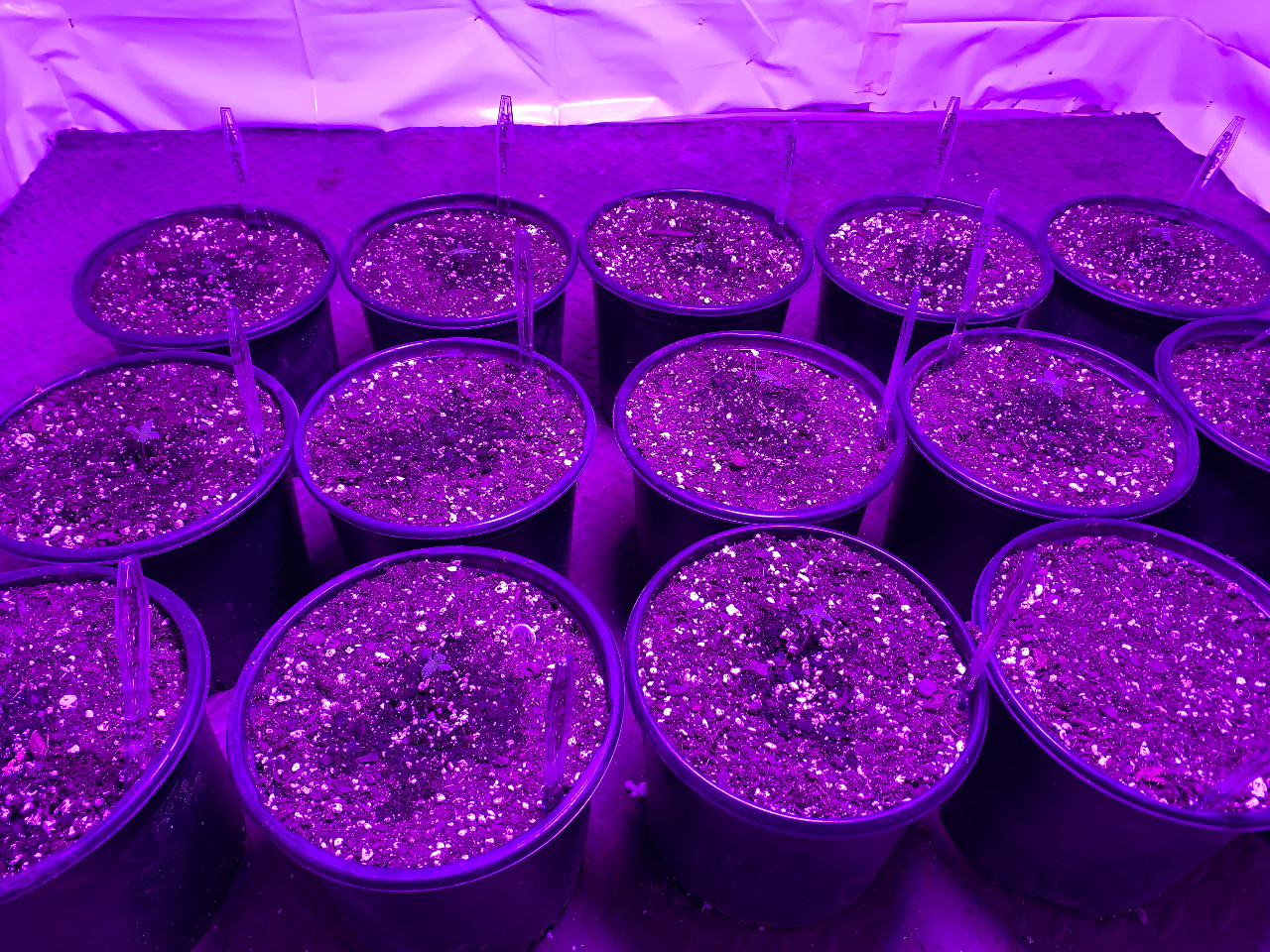 All but one are up. Have 2 San Fernando star photoperiod seeds going in next
3 years ago