mr.goodtimes
Duct Tape 2
Electric boogiloo
Going into flower today. 3 Duct Tape in 5 gal coco smart pots using Blue Planet Farmers Pride nutrients
Dryed and curing
5 years ago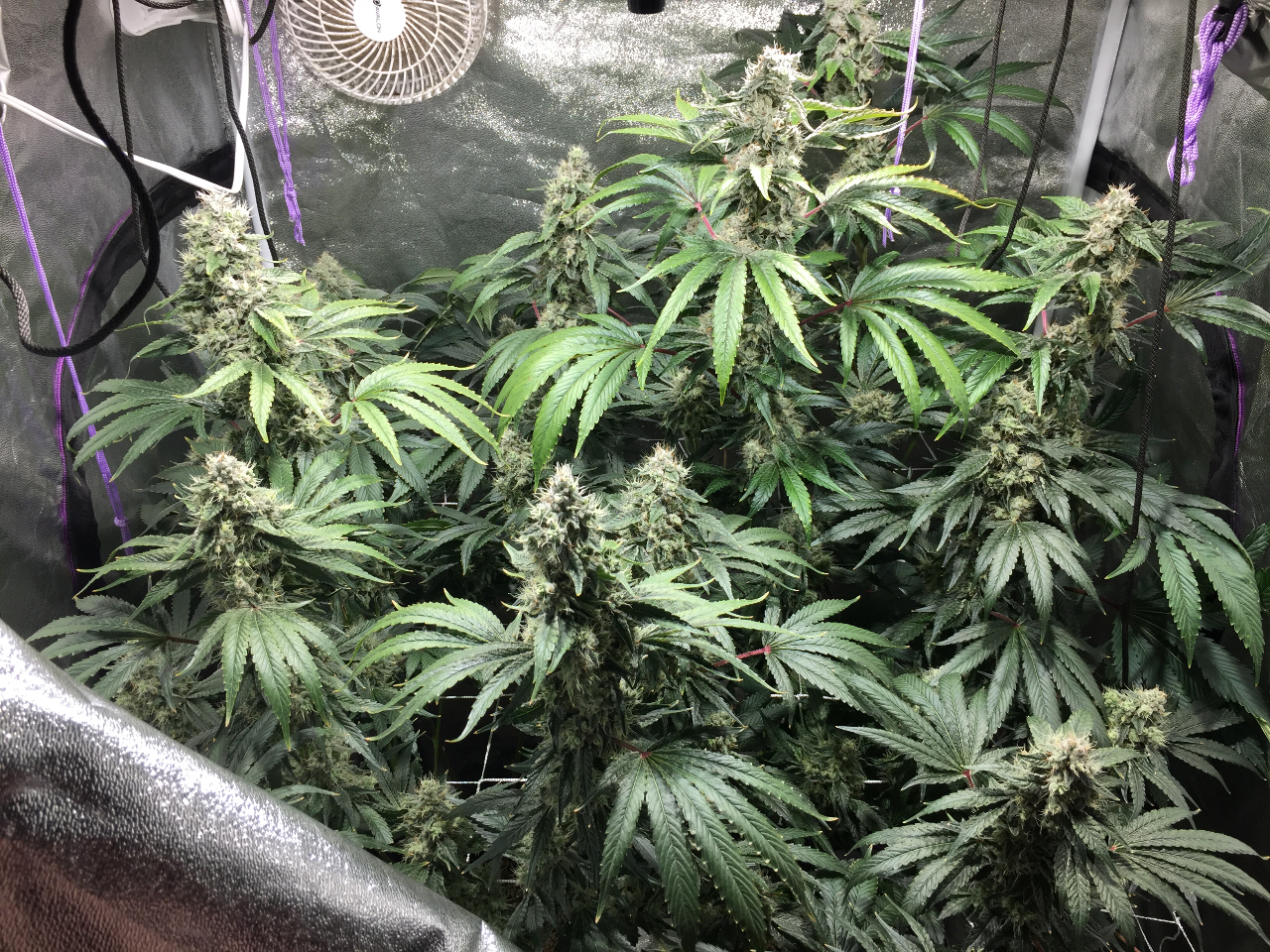 Feeding for week 7. Ripening up for chop.
5 years ago
Going on week 6. Heat causing some crowning but looking frosty!
5 years ago
Beginning week 5 flower. Flushed. Feeding for week 5 flower. Out of head room and having a little heat issue.
5 years ago
Starting 4 flower, feeding for week 4 flower.
5 years ago
Screens fall like rain
5 years ago
Feeding for week 3 flower. Growing on strong.
5 years ago
Start feeding for week 2 flower.
5 years ago
Added the runt from Veg into flower room so there are now 4 x Ductape in week 1 flower. Summer temperatures are swinging tent upwards of 90F in the middle of the day, so for a few hours each day the lights are dimmed to adjust heat differential.
5 years ago
All plants 14" tall.
5 years ago