Durban sunrise #3
First grow
Medium coco coir perlite 70/30 mix fox farm nutrients
Durban sunrise autoflower
Watered to runoff today with 250ppm and ph to 5.8
8 months ago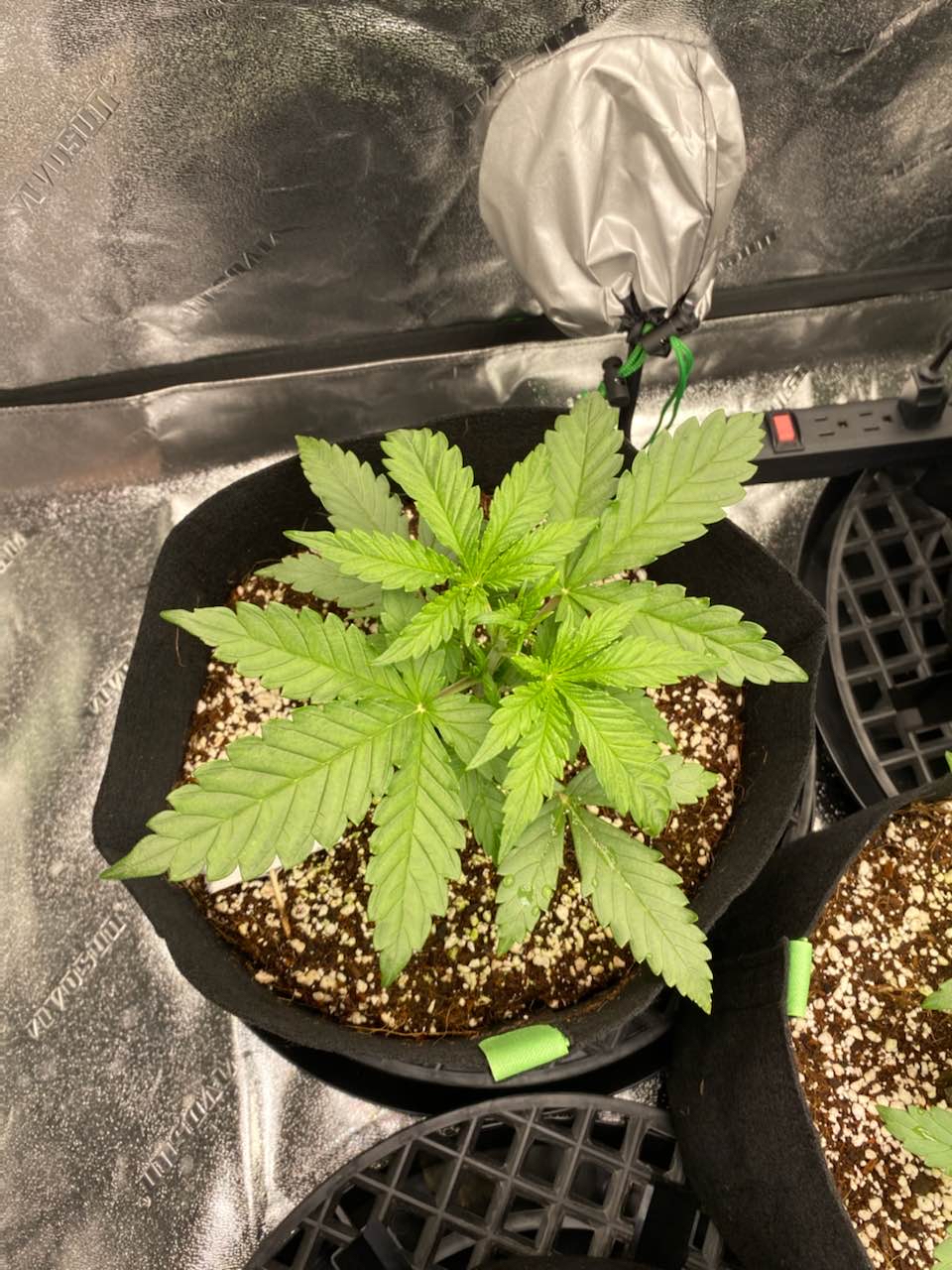 Growing . Watered to 20% runoff with ph 5.6 ppm 210 ec 420 results ph 6.45 ppm 331 ec 662 . I'm having trouble getting the ph down I'm growing in coco coir perlite 70/30 % mix this is my first grow . But I read in coco for cannabis that the ph in the run off don't matter that you should just focus on the ph level of what your putting in it. Does anyone have any experience on this or any suggestions how to lower ph level if needed? I've been putting lower ph water in but runoff don't seem to be getting much lower . Also I've read both ways that I should not flush every two weeks because feeding till run off everyday does the flushing of salt build up but again have heard that I should be flushing . Using fox farm trio nutes .
8 months ago
Roots showing out of bottom of grow bag . Watered to run off ph 5.8 ppm 219 results ph 6.3 ppm332 ec 664
8 months ago
Just picture today
8 months ago
Watered to run off first time . Ph is 6.31 ppm 318 .
8 months ago
Added and raised lights today . Water with 200ppm ph 5.8
8 months ago
No changes . Growing
8 months ago
Lowered humidity 5%. Adjusted fan. Same watering
8 months ago
Normal feed today . Still growing
8 months ago
No changes today .
8 months ago
No changes seems happy
8 months ago
Everything same as yesterday
8 months ago
Up nutes to 1/2 strength
9 months ago
Up nutes to 1/2 strength
9 months ago
Second set of leaves started today . Everything the same but added more humidity
9 months ago
Feeding 1/8 strength nutrients with 1/4 strength cal mag twice daily in coco coir . Set light 12" above plant today at 60%
9 months ago