Unknown seed
First grow
Seed I found in some bud and started my first legal grow in VA!
Haven't finalized trim off nugs but they are very airy like not that dense I didn't use any nutrients at all during the grow just happy frog and ocean forest grown outdoors. Did I take the plant down to early? I didn't even filter water from my hose to plant it's whole life.. is it maybe the lack of nutrients and other thing that lead to nugs not being dense? It was just a random seed pop first time ever growing free weed so fuck it regardless but if any help would be cool thanks! Now have seeds ready to go indoors for the winter maybe now that I have good genetic seeds the weed will come out better with all I have also learned. But if any tips at all ... again thanks!
2 years ago
plantworshiper Congrats on the harvest! Genetics play the biggest role, find a good hybrid that's got plenty of indica if you want density. Try amending the soil in your final pot (water and cover) about a month before you plant next time. I like to use dr earth bud and bloom
View 4 additional comments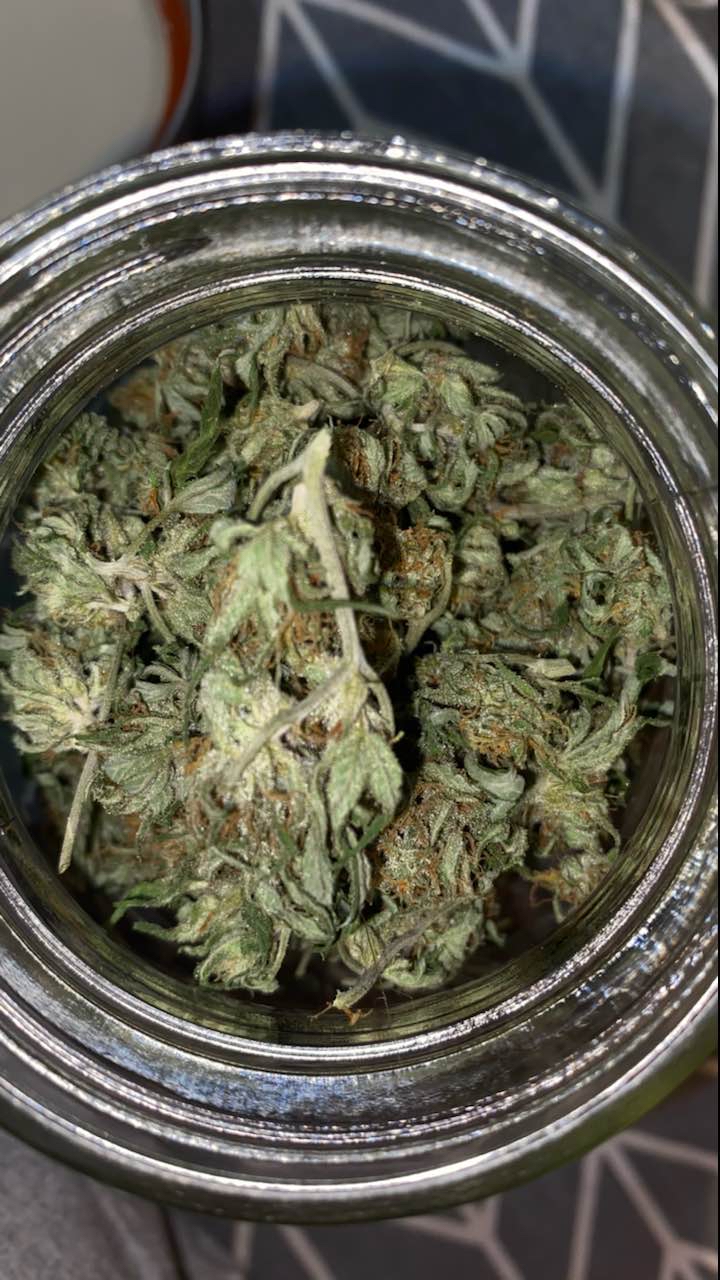 Tips on how to get better more dense nugs? Thanks! This grow was fun and great learning experience! Here to learn more thanks every tip that you have helps
2 years ago
Kyhoops757 Pretty damn good honestly just not as dense as nugs as I would have liked
Kyhoops757 Sweet skuny type smell not super super strong as I would have liked as well but like I said first grow learned a lot but here to learn more
View 4 additional comments
Put her indoors without sun or light for next 2 days I think she's ready to be smoked 🤗 Lilly will be coming down Friday!
2 years ago
Kyhoops757 Thanks man first grow hopefully the harvest goes well
stick e fingerz You want to let that thing hang and dry slowly 60% humidity at 65 degrees F for about 8-10 days then trim and jar for a 3-4 week cure for best results
View 3 additional comments
Delt with heavy rain last night while I was asleep and I know rain is not good for outdoor flowers budding. Had to improvise because weather is not getting better for rest of week
2 years ago
Little Lilly not so little anymore 🥲
2 years ago
Going into about week 4 of flowering
2 years ago
Little nugs in the sun big Lilly!
2 years ago
Heavy defoliation early flowering week 2
2 years ago
Day moved in to flowering pot and all trained also kept inside at night under a light for a month to I guess help veg in new home better. Not sure if it was the right call maybe made flowering a longer drawn out process
2 years ago
Out the ground finally
2 years ago