treehugger
Polar express auto
Winter 2018
Grown in 3gal smartpot with ocean forest and perlite
The day finally came, 4.3 oz wet, made hash with the trim. Main cola is a fat 31g
5 years ago
Ducatiboy Looks like your bleaching at the top of the nug. Looks really white. The rest looks amazing! Lights could be too close
Treehugger Thanks for the tip. This is my first somewhat successful grow and wasn't sure what that was. I've raised the light a few inches so hopefully she can recupe in the next week or two before I chop her
Ducatiboy Well a good job on this one! Keep it up.
View 1 additional comment
Leaves changing color
5 years ago
Ducatiboy Sooo cool..... not. Dope looking flower man!! Keep that up!!!! Whats the smell like?
Treehugger She's starting to smell pretty sweet. Kind of a flowery, berry-y scent. Super excited to harvest in the next couple weeks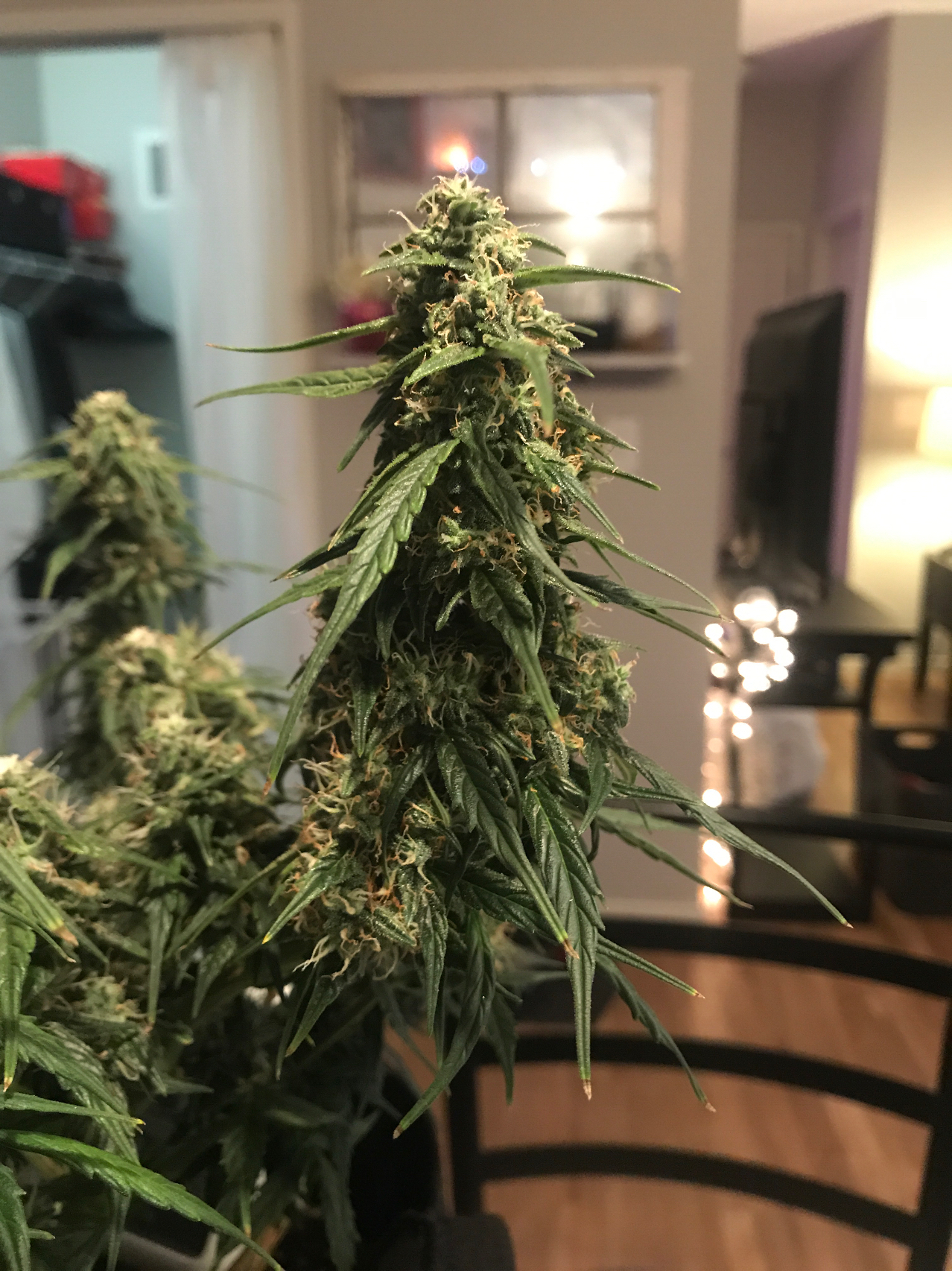 Slight discoloration starting in crow leaves
5 years ago
Ducatiboy Does it smell like Christmas trees?
Treehugger She has a very earthy, kinda spicy smell. She's starting to stink up the room she's in haha
Buds fattening
5 years ago
Stopped stretching, buds fattening
5 years ago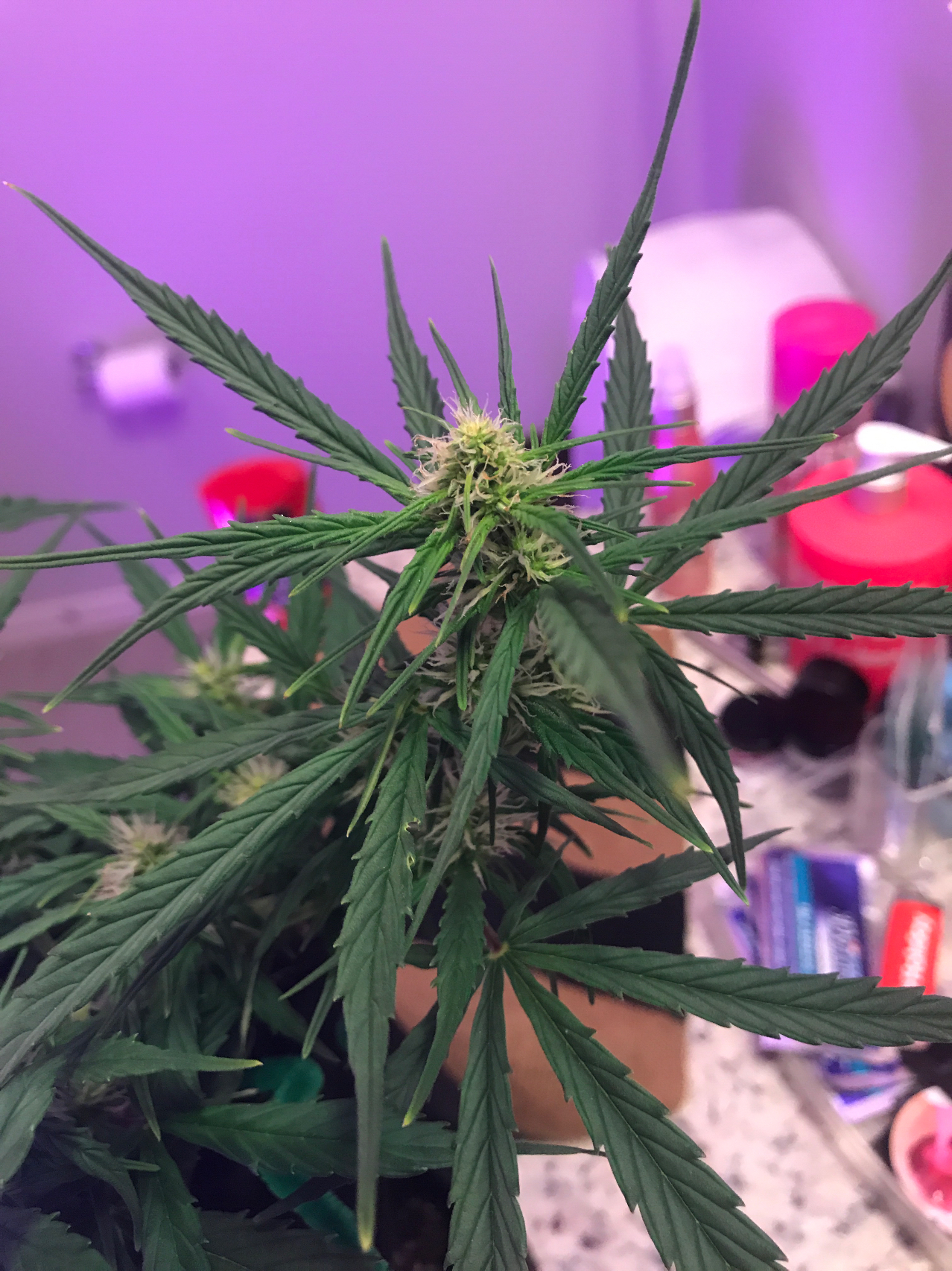 CheeseBrain Holy crap this plant starts flowering quick!
CheeseBrain How's the yield and height of this strain? I will be looking into autos just for the sake of time.
View 1 additional comment
Added more soil and fed ~1/2 strength tiger bloom
5 years ago
Light defoliation
5 years ago
Fed 1/4 strength fox farms tiger bloom yesterday
5 years ago
8-9 inches tall, first signs of trichomes
5 years ago
7-8 inches tall now with the flowering stretch, beginning LST
5 years ago
6 inches tall with quite a few pistils
5 years ago
Different angle
5 years ago
Some derpy leaves with only 4 but growing quickly, slightly overwatered still
5 years ago
Slight smell when close to her
5 years ago
New growth on nodes of leaves
5 years ago
3inches, growing fast
5 years ago
New node growth
5 years ago
Too rich of soil for such a young seedling, should leave in a lighter medium until older, new growth coming in nicely after being gone for Christmas
5 years ago
Inch and a half, no nutrients, new leaves approximately 4mm
5 years ago
Treehugger Overwatered, left to dry over Christmas weekend
3/4inch, 18/6 permanent light schedule(autoflower), only cotyledons
5 years ago