Lake Tahoe (Blue dream x Blueberry Afghan) *Reg
2022 #1 AC Infinity Tent
I have to phenos of this plant #1, and #2.
Best Coast Genetics (Reg)
Late post! Turns out the seed was a male and I decided to let him pop his load so I could keep pollen for a future project!
5 months ago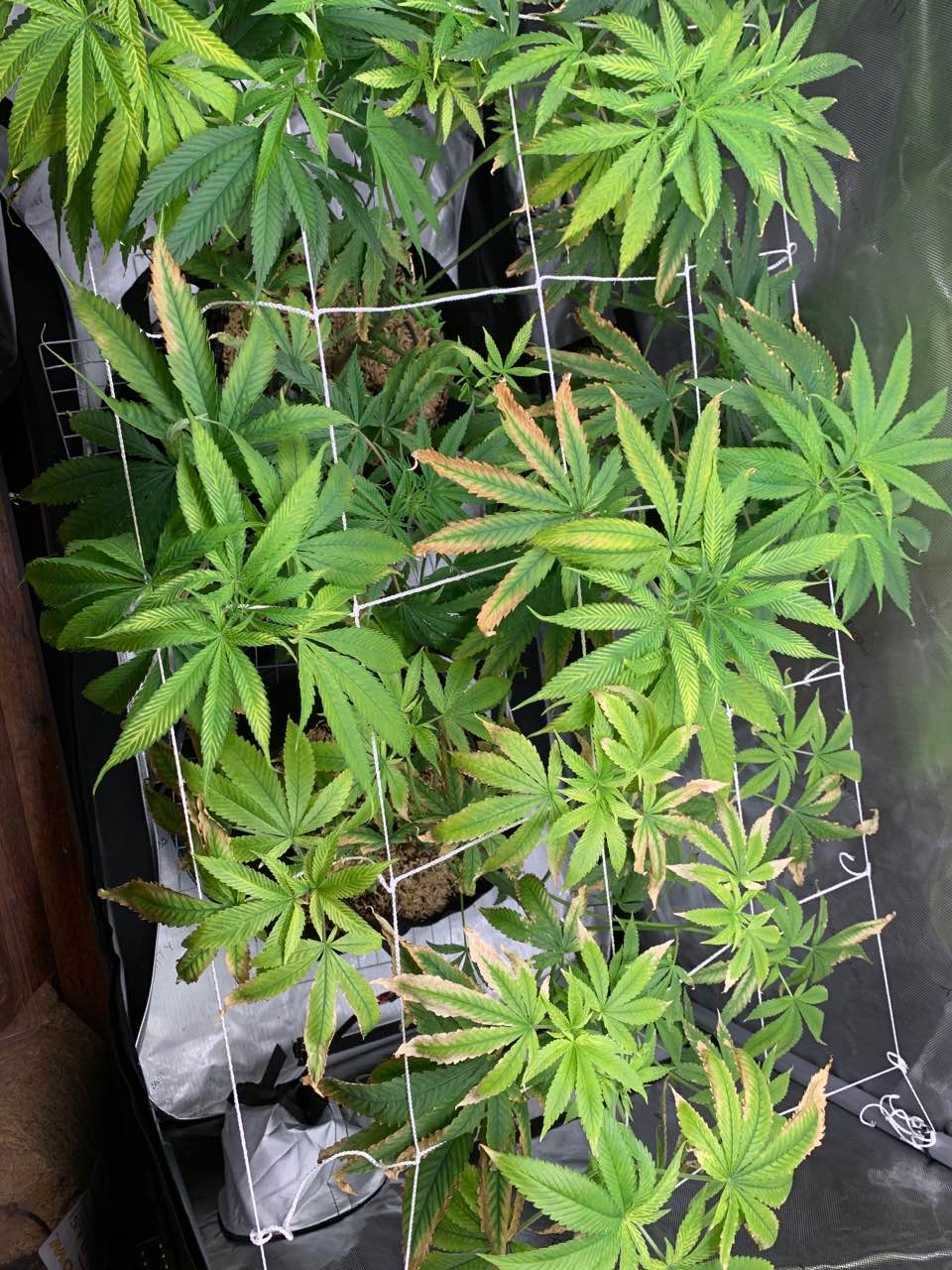 Had to re arrange tent moved pheno 2 to left side and pheno 1 is on right side. Bounced back from the drought situation I put them in. Won't happen again!! Had a auto in here but moved her out. Anyone have a idea why my leaves are browning?
7 months ago
Sad day left home unexpectedly came back to this and a empty reserve!☹️
7 months ago
budman0211 I'd still give her a shot tho. Never know she might come back to life
RazaVic Yea she bounced back! She just took a major set back.
View 1 additional comment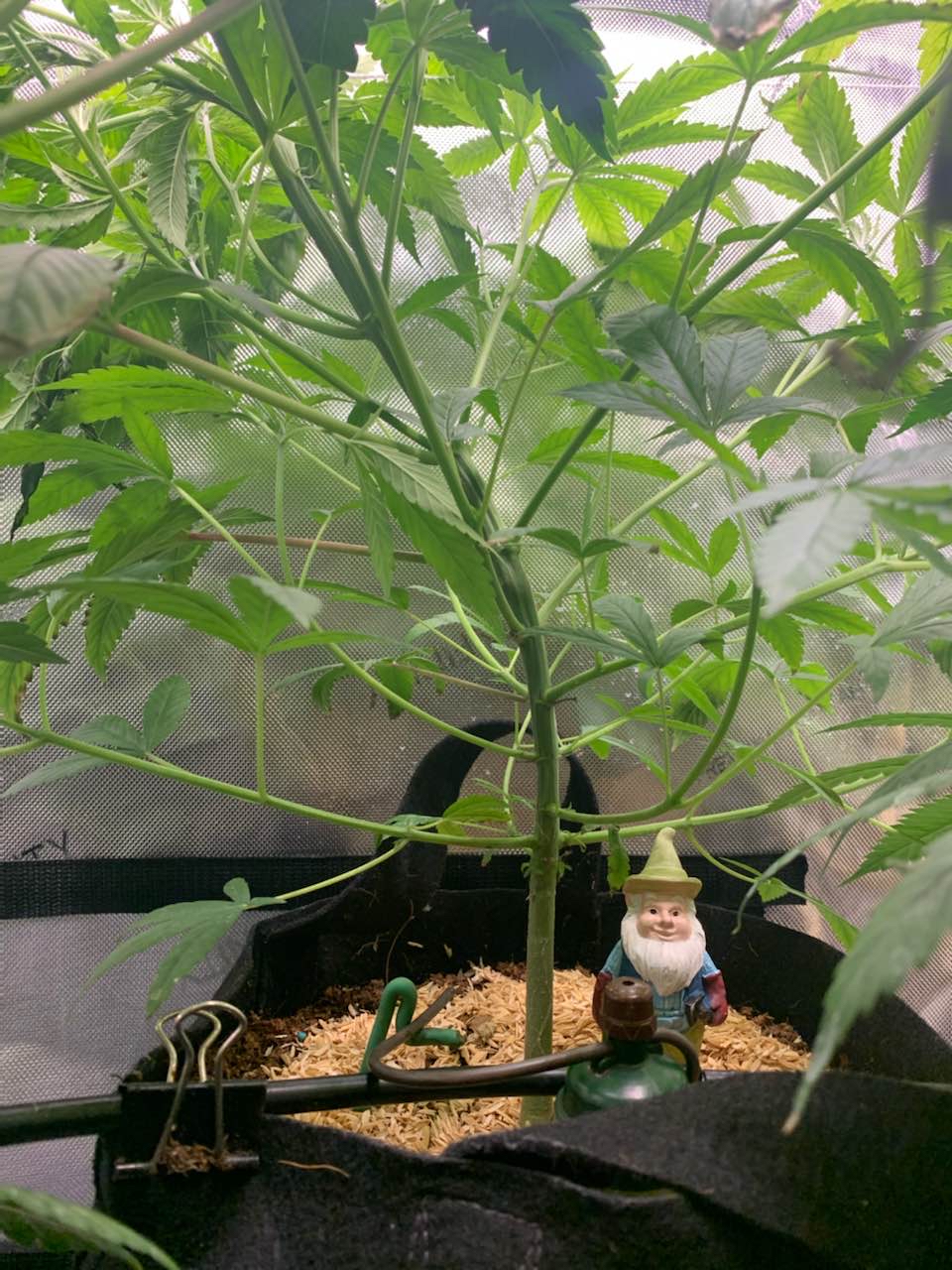 Pheno 1 started to come back but leaves are yellowing out I need to find out what's causing it gonna use epsom salt foliar. Might need more nitrogen but will hold off.
7 months ago
Pheno 2 looking good leaves are starting to lose something so gonna hit with some Epsom salts foliar. 💦🔫
7 months ago
Pheno 1 starting to come along. Big fan leaves!🍁
8 months ago
Pheno 2 growing real strong. Hitting with some cal mag next feed day!
8 months ago
#1 pheno LT Not doing so well!
8 months ago
#2 LT Thriving and loving life! Taking cuttings today
8 months ago
Pheno 1. Day 27 LT Pheno 2. Day 22 LT Same Transplant from below to 3gals
8 months ago
#2 Day 22 just potted up to 3gal. From solo cups. Amendments 8tsp of grow dots by Real Growers
9 months ago
#1 Day Day 27 just potted up to 3gal. From solo cups. Amendments 8tsp of grow dots by Real Growers
9 months ago