Orange Sticker
first time growing
Outside, Small Pot, Planted in fertilizer and later moved into compost.
This one is pretty much ready. She had a little bit of mold on her.
3 months ago
Getting thick
4 months ago
Probably our best buds as of right now. Very Purple.
4 months ago
View 1 additional comment
We went on vacation for a few days and left these babies. The buds are looking lovely and purple.
5 months ago
buds are looking great! 17 and 1/2 in tall!
5 months ago
she's flowering nicely. 9/12/22
5 months ago
Started Flowering! Branches tied and fan leaves pruned. 9/10/22
5 months ago
annapontillo2004 Yes but we have been tying them down for a little while and then giving them a break trying to train them.
View 2 additional comments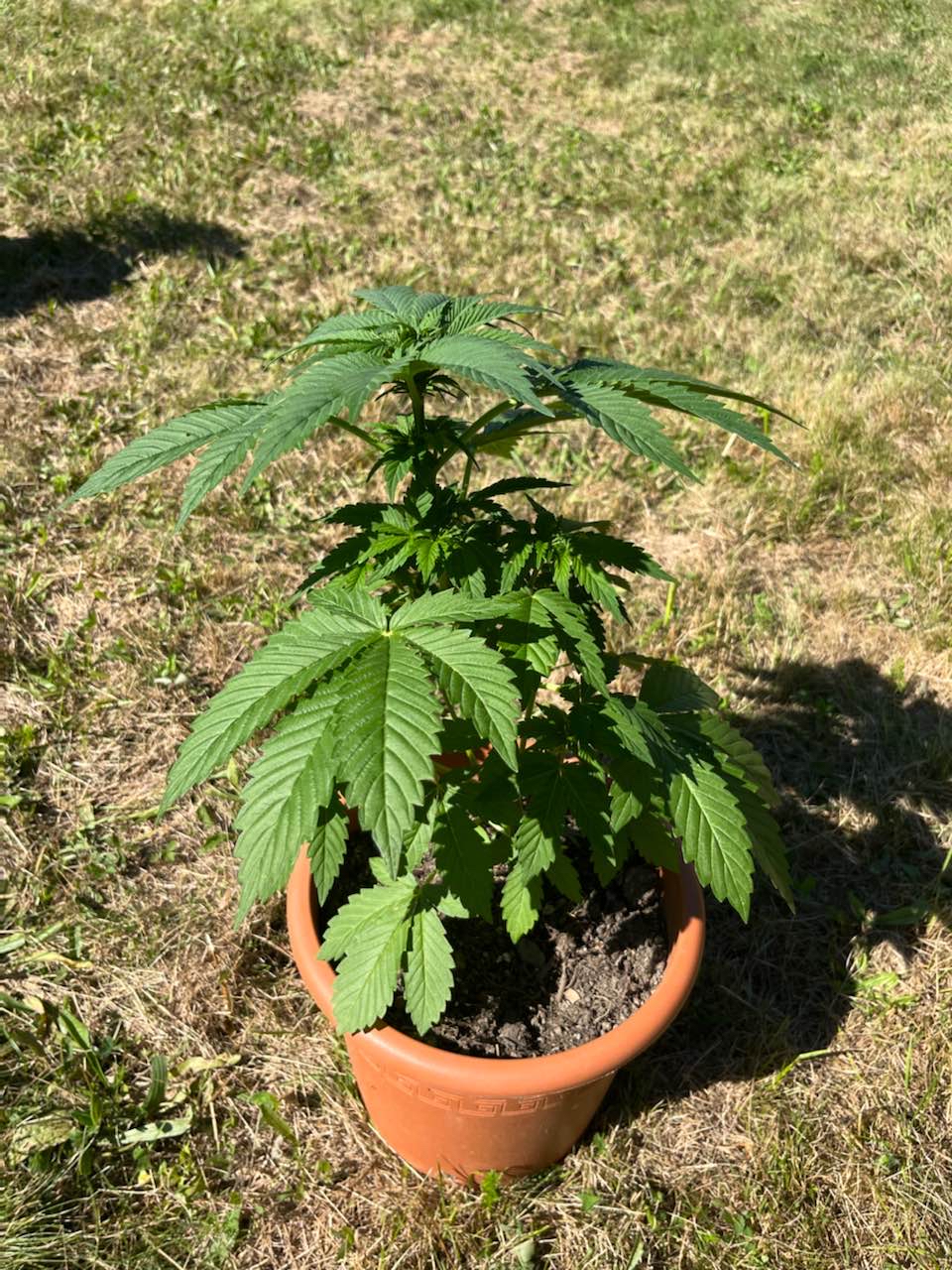 Alchemist710 This one is killin it, what size is her pot? I'd maybe transplant her into some more medium to let her roots spread