kiaa2.04
First grow
Feb 23
15 plants
it's been a while since I've updated this app but a lot has happened, this tent which has always been the dominant tent (I'm assuming because it's always had s good stable light source, my other tent had a bad light that needed to be replaced a few times☹️) is in week 3 of flowering and I'm honestly in shock at how well they are progressing. I still haven't used anything but organic nutrients, mostly compost teas and bat guano and blood meal.
4 years ago
in continuance, 8 of the 16 plants that I began with are female❤️❤️ 3 are in week 3 of flowering( pictured) and 5 are in approaching week 2.
4 years ago
light has been moved up. They've grown so much in the last few days
4 years ago
Proudveteran74 So cool!!! Just found this app. Your plants look GREAT!!! I'm at day 18 for my first ever!
Kiaa2.04 thank you so much❤️ and no they haven't been harvested yet. I'm in week 3 of flowering with one tent and week 1 in the other tent
one month today
4 years ago
Paitiently waiting for the new tent to come
4 years ago
New set of fan leaves
4 years ago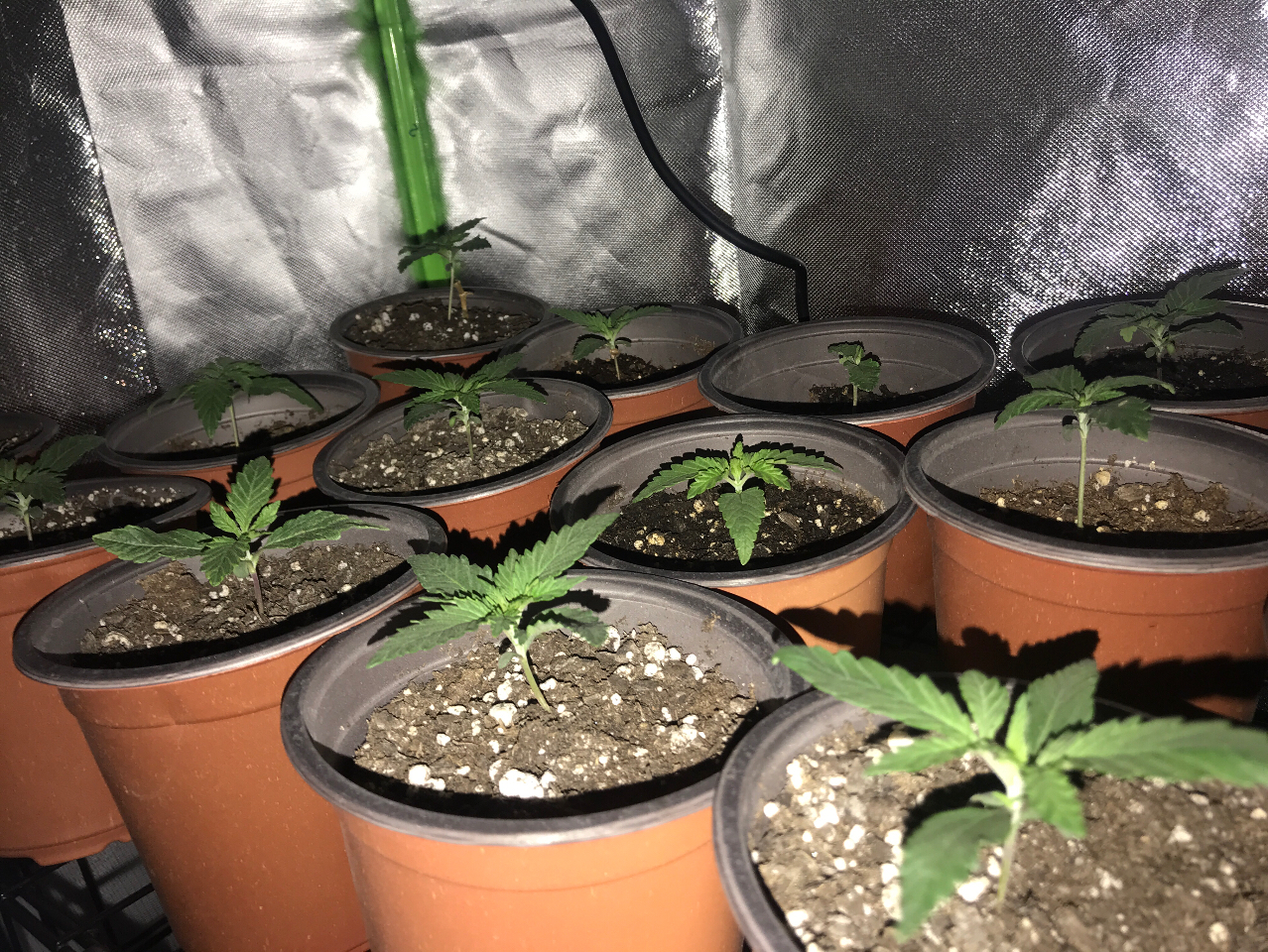 Growing very nicely
4 years ago
growing nice and healthy
4 years ago
18/6 led light cycle, with some exposure to sunlight
4 years ago
They've been in soil for about a day now, already starting to sprout. 18/6 LED
4 years ago