FiddlerFarms
Tangie
Random seeds
These are my random tester plants, I decided to top 3 of them above the 4th node
Completely scrapped the last grow saved these two- hydroponics - absolutely beautiful - day 30 about
2 years ago
Moved to 12:12, heavy defoliation after
2 years ago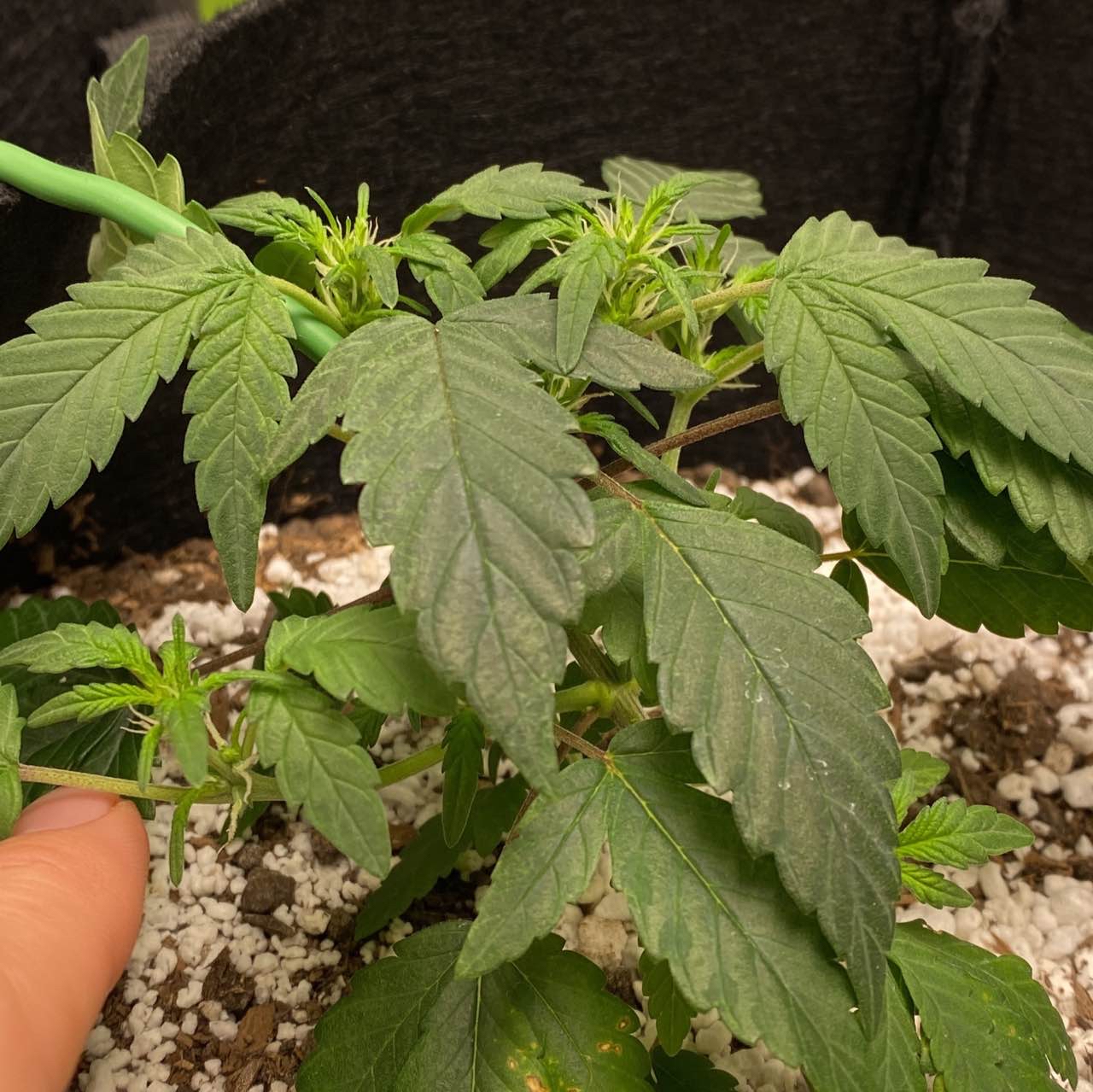 Starting to bud heavily for some reason even though shes still tiny?
2 years ago
020grower A autoflower? Need to give 18 hours of light al ways !
This one budding very very early, none of my other plants have this problem although these were random seeds, any ideas why?
2 years ago
Lst trainer plants, continuing in pre flower but oh well lmao
2 years ago
Training going well topped + lst
2 years ago
WHY 2 of my plants already in pre flower? They look much much to tiny thought it was maybe because topping but I have another plant of the same strain that did just fine. Please help
2 years ago
auto active 35 is normal? Looks normal and seems normal. You may/will suffer with a stunted plant as it seems to small to start chopping her
Topped 3 plants #11 female
2 years ago
Mystrain420 They all look very healthy just a bit small if 35days is the age of all. Nutes look to be on point so it's likely lighting