grow #2
critical - auto - freebie
e.b. stone recipe 420 potting soil with general hydroponics nutrients
north atlantic seed co. - critical
dried and curing now. they got a little too dry due to the weather here so I've put a wet paper towel in to try to rehydrate them. otherwise they look great
2 years ago
seeing some amber trichs but not quite ready
2 years ago
starting to show her fall colors
2 years ago
this one is definitely stunted. had too much nitrogen for a while then pH issues. finally fixed that so hopefully it gets better soon..
2 years ago
more trichs are coming out
2 years ago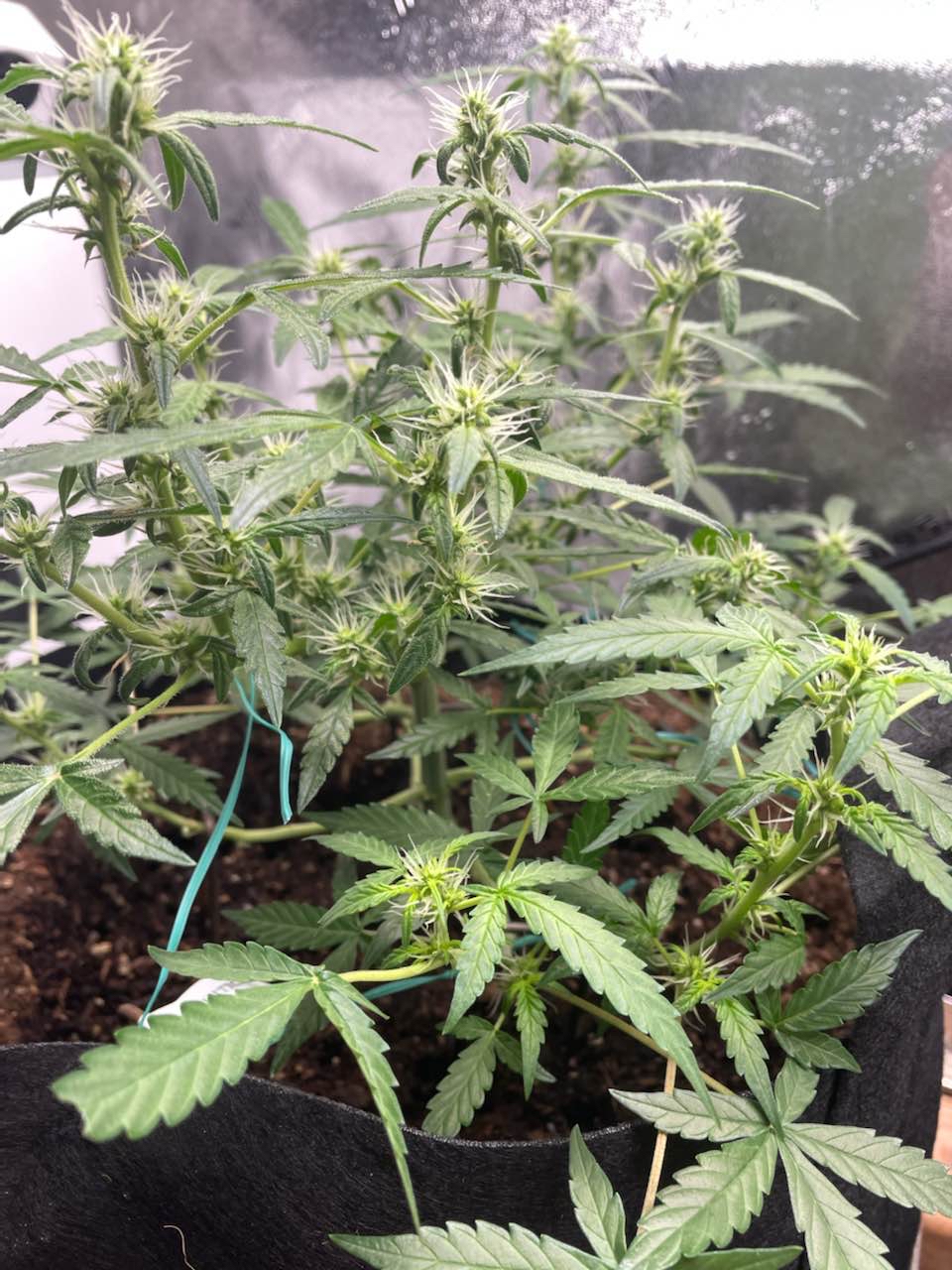 catching up to little brother
2 years ago
trichomes coming thru
2 years ago
finally started to flower
2 years ago
LST'D and lollipopped hope it all works out. this one has slowed down in growth compared to the double grape.
2 years ago
lemonq This looks to be a manifolding technique- have you topped at all? If not I'd look into it- looks good so far mate 👌👍
almost time to top
2 years ago
cute chubby leaves. might need to start nutrients soon.
2 years ago
speedy gonzalez
2 years ago
gettin big quick
2 years ago
cute lil update
2 years ago
danesolo That's a lot of dirt for the one, might slow ya down a bit buddy.
hayeverywan it's an auto. I've read to put autos into the biggest pot you plan on putting them in.
danesolo Gotta I've got a clone from a friend, it's only been in hydro for three weeks and it's starting to flower. I'm not ready for at least two weeks
View 3 additional comments
we've got a live one.
2 years ago
unknown breeder, critical auto freebie from north atlantic seed co.
2 years ago