av2470
Growing 2
BlueCheese & Pineapple
2 plants in a 3x3 grow room lined with reflective sheeting
Bluecheese Auto and Pinaple Chunk
Adjusted the LST and trimmed off a few fan leaves.
3 years ago
The blue cheese is doing wonderful and I realize for sure the pineapple chunk is not an auto flowering and did more LST, might top later on once I prepare to clone the section I cut.
3 years ago
Looking great, started using yo-yo's on the blue cheese for some LST to manipulate it to the light some. And I'm starting to think the pineapple chunk might be non-autoflowering
3 years ago
Raised the lights some to about 18" above the canopy and did a bit of LST to help shorten the taller one
3 years ago
The blue cheese is closer to 2.5' tall and already showing signs of transitioning into blooming. The pineapple chunk remained short but also looks healthy. Using General Hydroponics Flora System
3 years ago
Blue Cheese on the left started to stretch out plenty close to 2' tall. Pineapple chunk ins just under a foot tall.
3 years ago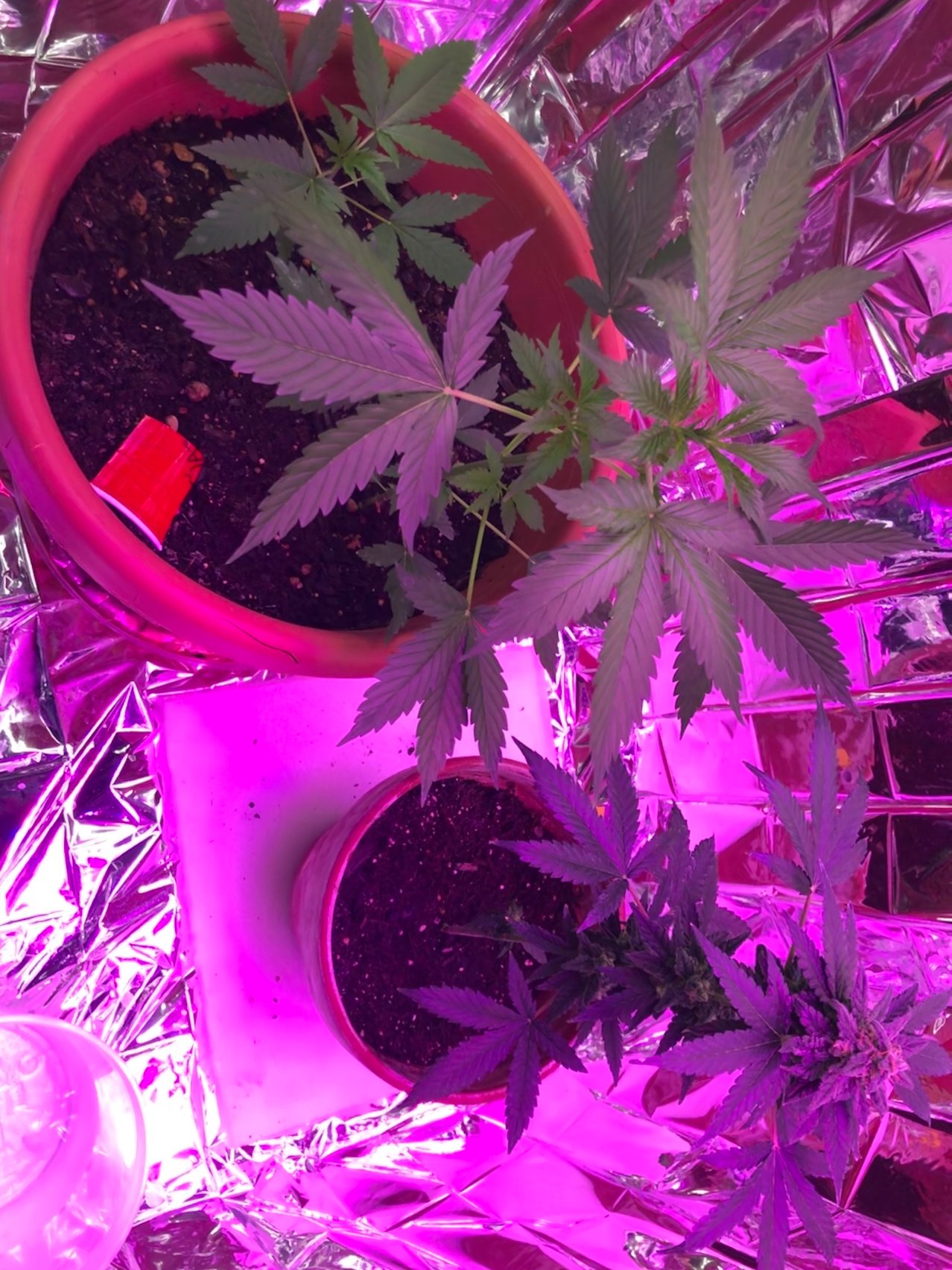 Blue Cheese on the right getting taller
3 years ago
Planted both plants into a single large pot. Let me know if this is okay
3 years ago
I cut the cup pot around the one I had dropped
3 years ago
Started adding nutrients on a 16/8 light schedule
3 years ago
I dropped the pineapple chunk plant and in a panic put it back into the cup pot
3 years ago
Plants started sprouting and are ≈ 1"
3 years ago
Seeds took well and placed into soil
3 years ago
Set seeds to germinate
3 years ago