karkz23
First grow
Winter 2018
A mix of mostly airpots and smart pots. Mix of Coco and Soil mediums. Feeding with GH Floria series and CalMag
Trimmed all the plants, transplanted 3 into 5 gal containers
5 years ago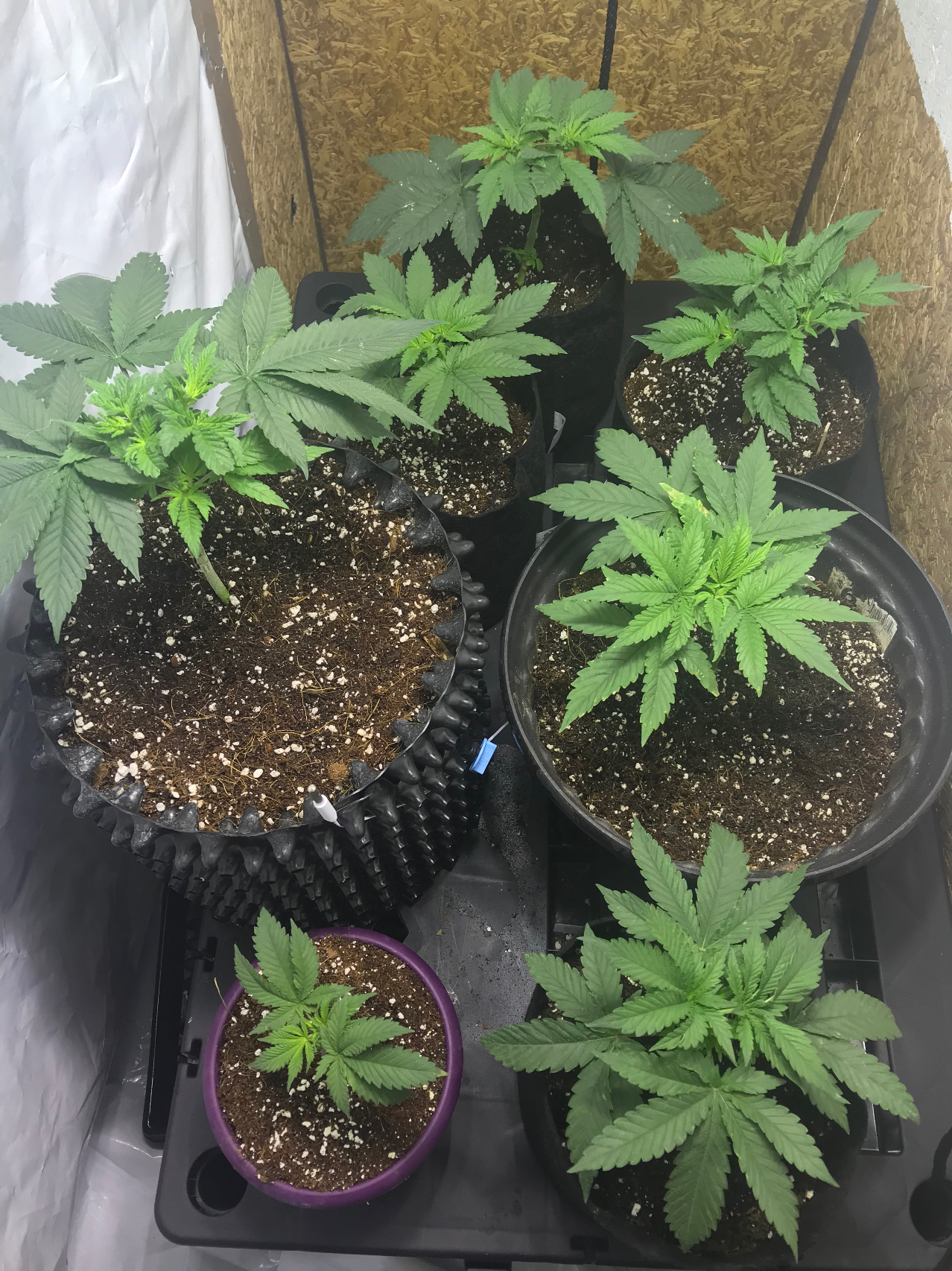 A few dealing with some issues with heat and humidity which think we got sorted out. They all looking better. Some nice growth after topped the plants.
5 years ago
Did some light trimming of the few lower leaves on all the plants. Added Silicia and some Humic acid to the feeding schedule. Need to work on some better ventilation as it is on the high end of acceptable range. Humidity is bit low leaving two 1gal jugs of water open and will be spraying the surface with some water to see if we can up it a little bit.
5 years ago
2 days after upgraded to new light light. Transplanted biggest to 5 gallon pot yesterday.
5 years ago
Moved the fan closer due to the increased heat output from the light. Back row looking decent.
5 years ago
Installed the 600w MH/HPS light. Currently at 75%
5 years ago
Other plants starting to catch up a bit.
5 years ago
Returned from Christmas. The first plant we transplanted far ahead of all the others.
5 years ago
Transplanted all the plants to new pots before leaving for couple days for Christmas.
5 years ago
Moving the light down definitely helped. Transplanted largest to a 1gal airpot
5 years ago
They were stretching pretty hard. Lowered the t5 light.
5 years ago