Sativa Dominant hybrid
Summer 2023
3 train wreck babies, outdoor grow seedling stage
Almost harvest time
14 days ago
Auto almost ready
14 days ago
Is it bad that my plant leaves are pointing straight up toward the sky ? Is it getting to much heat and light from being so hot out ? Or is she just as healthy as can be… it's very iffy to me at this point if they are growing the right way or not
14 days ago
zer0applied Healthy as can be. They pray when they're taking in sun and they "sleep" slash lay down when they're sleeping. There's a good Timelapse from seed to harvest on YouTube it's by….. "what's percolating"
zer0applied Nice 5 gallon pots from Amazon :-0 Anyways, she's looking a TINY bit pale but could def be her strain etc. are you fertilizing yet? She's a little small for a month.
n1kk1baby (Train wreck auto)Yes she's definitely on the small side and I can't figure out what went wrong, I started her on fertilizer about 3 days ago so I'm hoping everything will start coming together great
View 3 additional comments
Had a recommendation to use this since my plants stopped getting taller and the bottom leaves were yellowing so hopefully this does what it's suppose to 🫶🏽
20 days ago
agendercannabis I would try to move away from bat guano if you're willing. it typically isn't ethically sourced. the mining of it interrupts their breeding cycles and destroys homes for many species that live in the guano. I wasn't able to find where down to earth sources their guano which is sketchy in itself. not trying to be rude, just wanted to inform you in case you didn't know
LeChron James It's an OMRI listed product. Short of going the KNF route this is probably on the higher end of ethically produced products out there when it comes to nutrients. If ethical sourcing is a concern, I highly recommend checking out Build A Soil. They go to great lengths to ensure their products are good for the planet, the plant, and the consumer. That being said, I suspect overwatering is more likely the cause of the yellow leaves and stunted growth. Try letting the soil dry out a little longer.
agendercannabis being omri listed does not mean inherently mean it's ethically sourced, it is an encouraged practice but is not a definitive requirement. all in all I would still say bat guano is something I hope to see the community move away from. it benefits their ecosystem exponentially more than our plants. it just doesn't feel worth it.
View 4 additional comments
Moved my girls (hopefully) to their forever 5 gallon felt pots seems like their growth is stunted but we'll see what happens
25 days ago
ig:@eaegifts You're right, growth is stunted. The lower yellow is a sign of nitrogen deficiency 👍🏾
n1kk1baby What in your opinion is the best product to use ? I've been researching but every product I've seen so far has a different amount pros and cons and I don't know which is best. I'd appreciate it
ig:@eaegifts Really depends on how you grow, if it's organic I'd suggest top dressing bat guano but if you're using synthetic I'd say bump you feed up 25%.
View 4 additional comments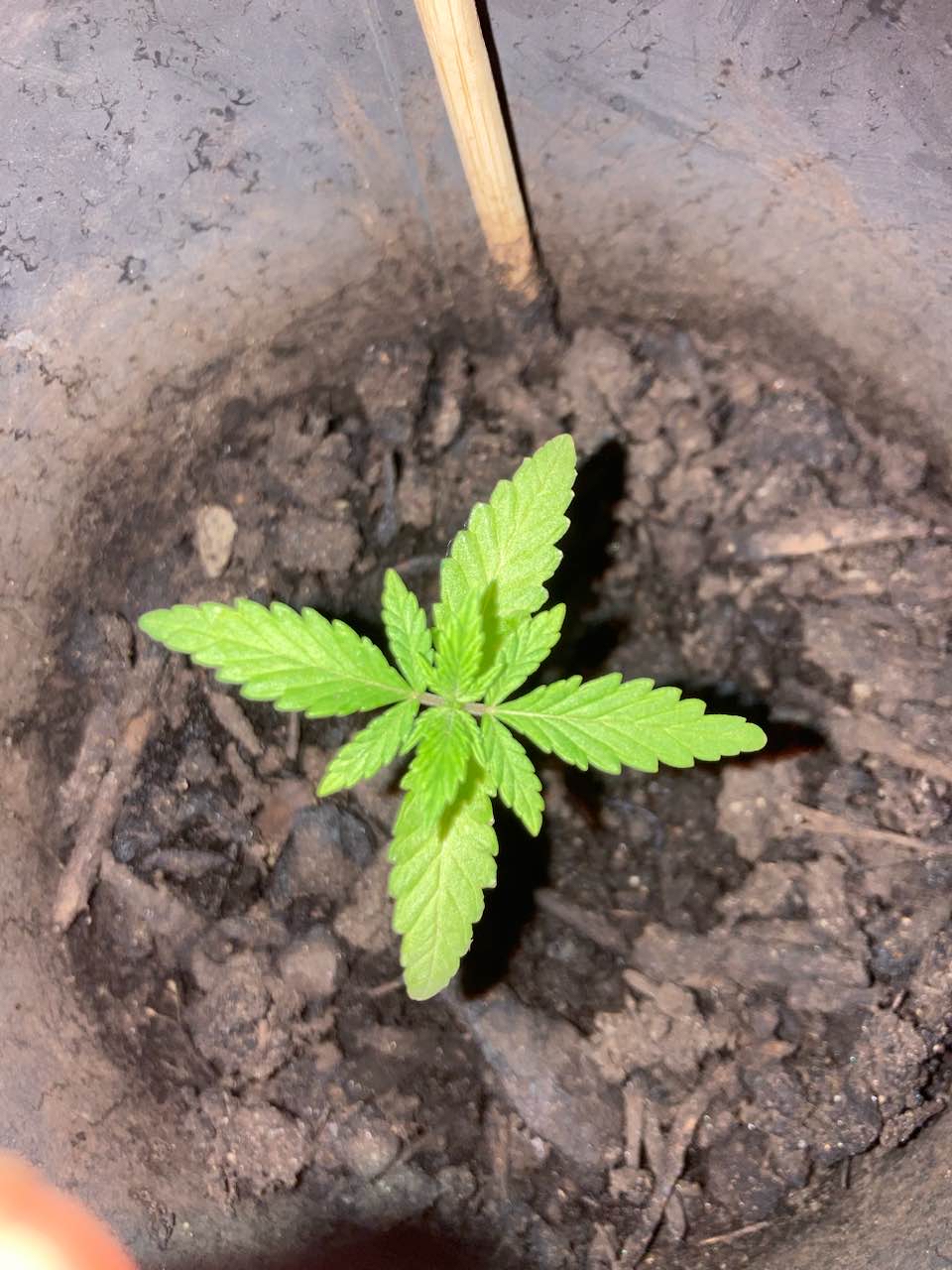 Moving the girls(hopefully) to their forever homes tomorrow (08/29/23)
a month ago
Moving them where the sun shines and my train wreck babies are doing good
a month ago
In another week they will be moved into their forever 5 gallon breathable felt fabric pots ❤️
a month ago