fl4shm4n
8 x Auto
September 2019
8 x auto seeds, 4x4 budbox. 2x maxbright 315w cmd bulb. humidifier, 2 x monkey fans, phresh filter, 4" intake 5" exhaust. Temp / humid sensors Sown into Root riot filtered water. Soil & mycorrhiza, in brown organic cup, planted into 30cm (5 gal) fabric pots after 4 days.
Blue cheese, blue treacle, lime, malana bomb, mazzsar, pineapple express, purple skunk mass, sugar mamma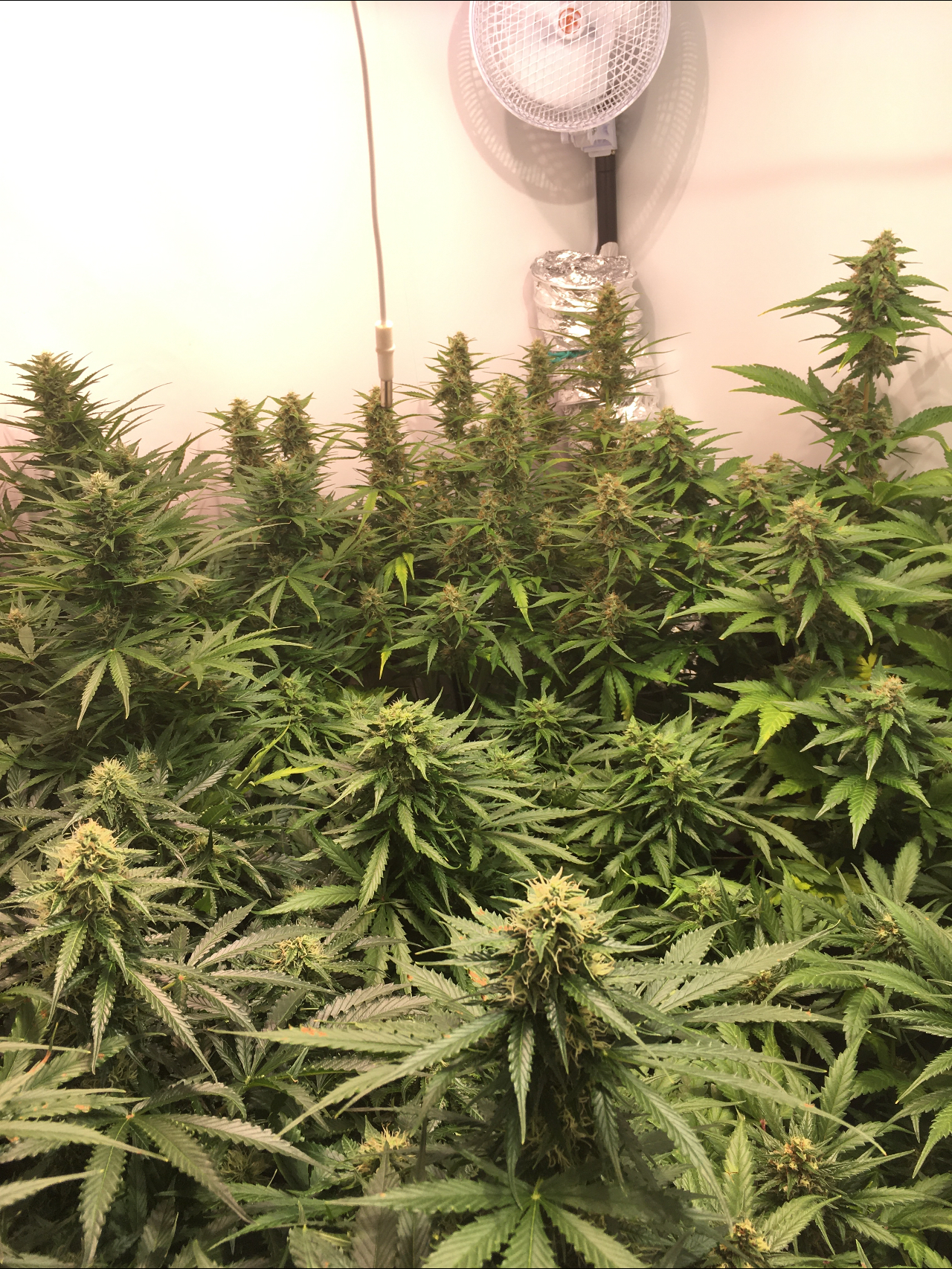 Some burning on a few leaves starting to finish
3 years ago
Watered yesterday.
3 years ago
Starting to flower
3 years ago
Veg into Flower going well more LST broke Malana top stem
3 years ago
Continued LST delta 9 spray @ 5ml / 1l top dress & rainwater
3 years ago
Started LST on the sufficiently large ones
3 years ago
All 8 proceeding as expected.
3 years ago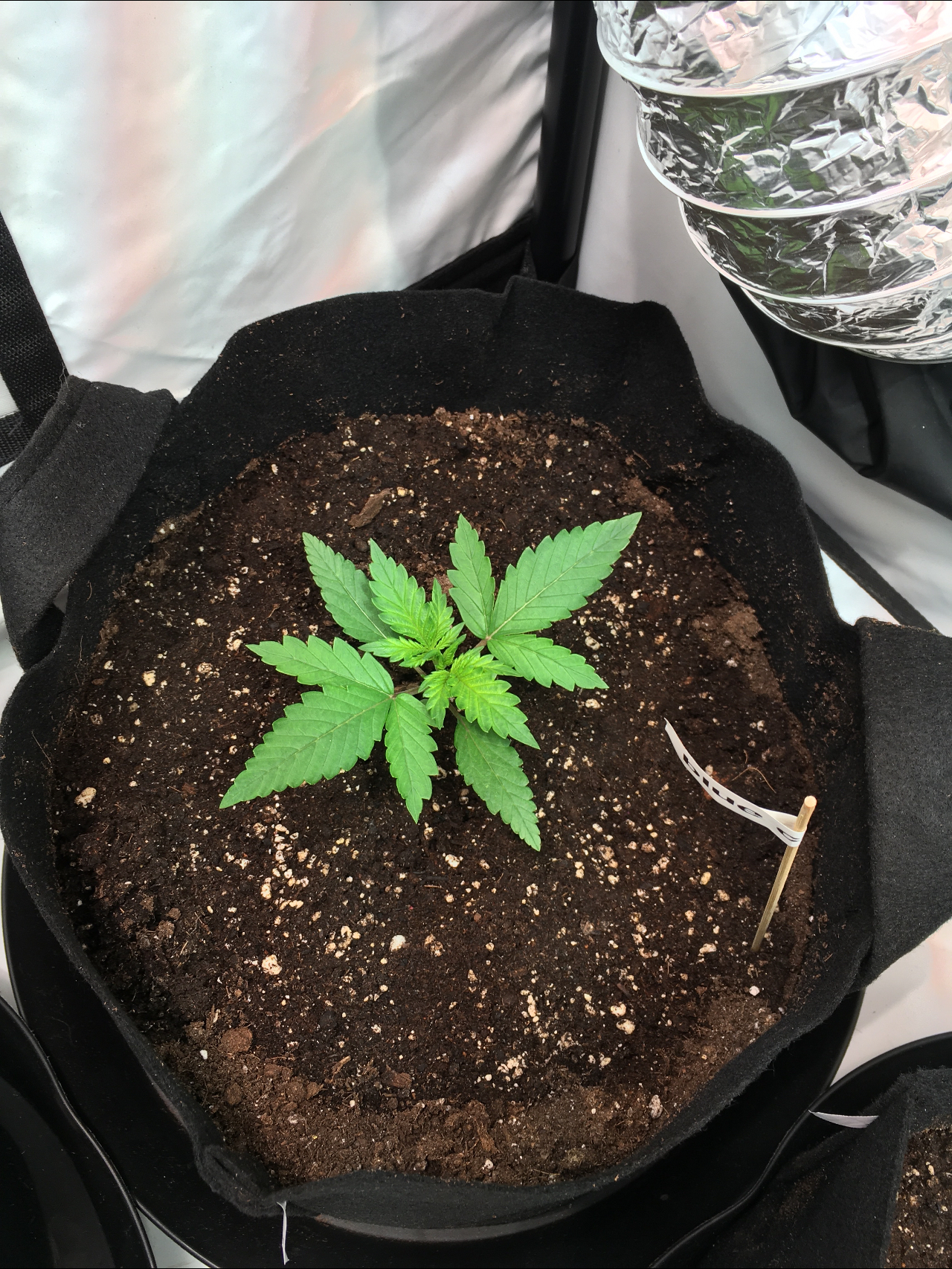 Top dressed watered humid 60% due to rain outside
3 years ago
Dukeshaba What kind of training are you going to do?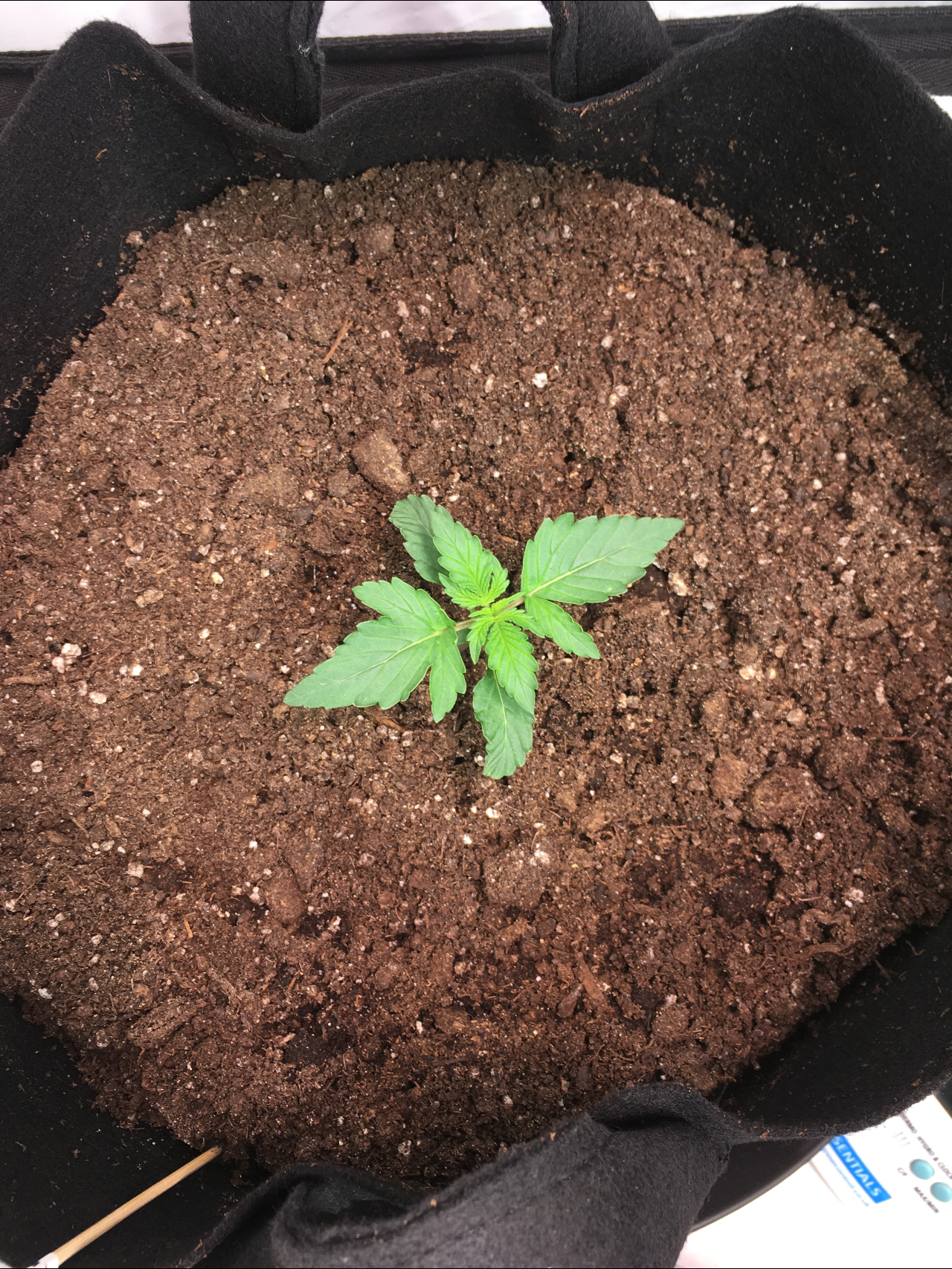 Node spacing good, temp 28 - 29 light watering using filtered water.
3 years ago
Move from small to large tent
3 years ago
First Leaves Clonex + filtered water
3 years ago