Growers Choice Seeds autoflowers
Round 1
All plants in 3 gallon fabric pots filled with Fox Farms Bushdoctor Coco-Loco. Fed with advanced nutrients micro grow bloom ferts. 8'x4' Vivosun tent, only have 4'x4' flowering space(half tent is flower other half of tent is next round veg). Tent is lit up by a Mars Hydro tsl2000 and another Mars Hydro ts1000. First time ever growing cannabis.
3 blueberry kush auto, 2 tangerine dream auto
First Blueberry kush auto to come down. Also my first ever cannabis harvest. I cannot wait for this stuff to dry and cure. Going to give the other 4 girls flowering in the tent some more time, they seem like they are a little behind.
3 years ago
dale2216 I call bologna , for first grow 😆😆
Showing some of my Low Stress Training work
3 years ago
This Blueberry kush is coming down soon.
3 years ago
Trichomes on the blueberry. All around just a beautiful plant.
3 years ago
Heavy defoliation and bloom nutrients. That's all I can tell ya.
3 years ago
High humidity, getting pretty scary but dehumidifier is on the way. Keeping plenty of fresh airflow all through the canopy to keep from any mold threats.
3 years ago
Building buds and just absolutely growing. Heavy bloom nutrients with very little nitrogen. Straying away from the nutrients recommendations on the bottles a little bit and trying to just read the plants more and give them what they want.
3 years ago
What scrog net
3 years ago
Got the plants corralled into their half of the 8'x4' tent into their flowering area. Also put in the scrog net to ensure I cover this 4'x4' half of the tent wall to wall with budsites. Starting some light defoliation here but nothing too crazy. Also, got round 2 of Growers Choice seeds started in behind these! Hopefully we can keep a pretty even veg/ flower cycle in each half of this tent.
3 years ago
Starting the switch from heavy to less nitrogen and heavier bloom nutrients. Going to make these buds as big as I can.
3 years ago
Flowering has officially started!
3 years ago
Grow grow grow
3 years ago
Amazing how fast these things are growing. At this point I cranked up the nutrients to roughly 1/3 recommended on advanced nutrients 3 part
3 years ago
I don't even recognize these plants.
3 years ago
First Low Stress Training. Let's hope this works out lol.
3 years ago
Crazy how fast these things explode with growth after a quarter dose of advanced nutrients starter micro grow bloom ferts.
3 years ago
Growing like crazy. Still nothing but pH water up to this point. The bushdoctor coco-loco has plenty of nutrients to get them going it seems like.
3 years ago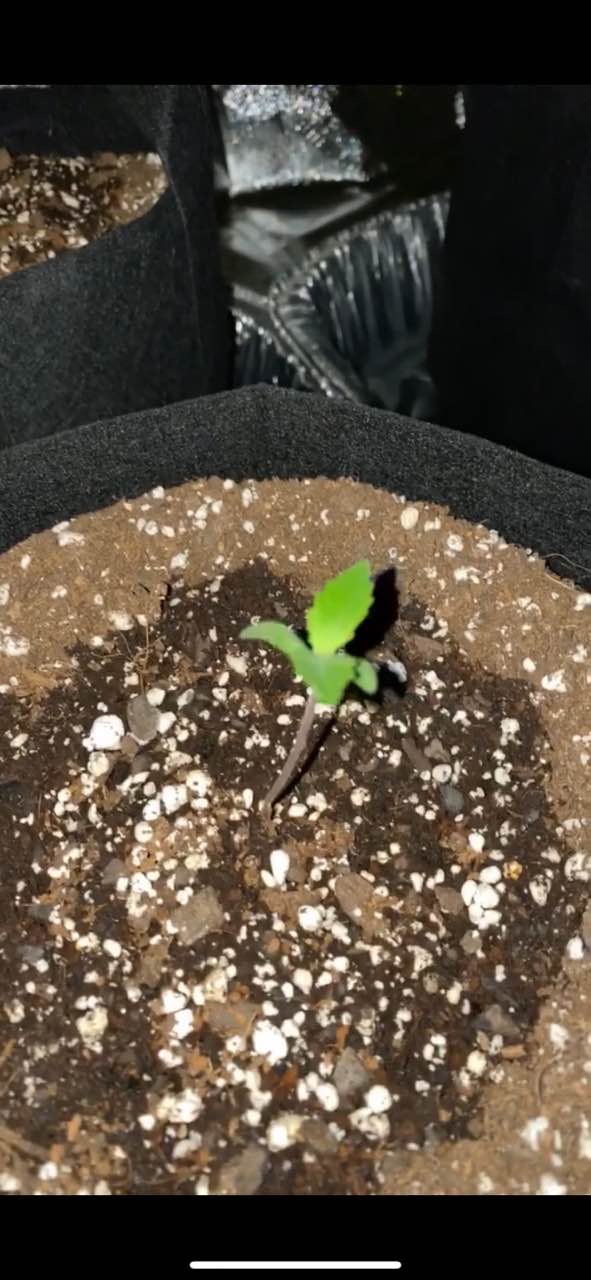 Got all the girls in their forever homes in the 3 gallon pots and they are just exploding. Light watering at this point, they don't drink much.
3 years ago
All girls sprouted by day 4. Switched lights at this point from 24 hours on to 18 hours on and 6 off.
3 years ago