Candy Cane Dwarf Lowflyer Amnezia Haze
Indoors fall/winter 2019 auto
1 cc, 1 dlf, 1 ah & 1 ukwn
Candy Cane, Dwarf Lowflyer, Amnezia Haze
Day 107, harvested majority. Letting lower buds mature.
4 years ago
Macadelik Looks amazing! Those colas are faaaat!!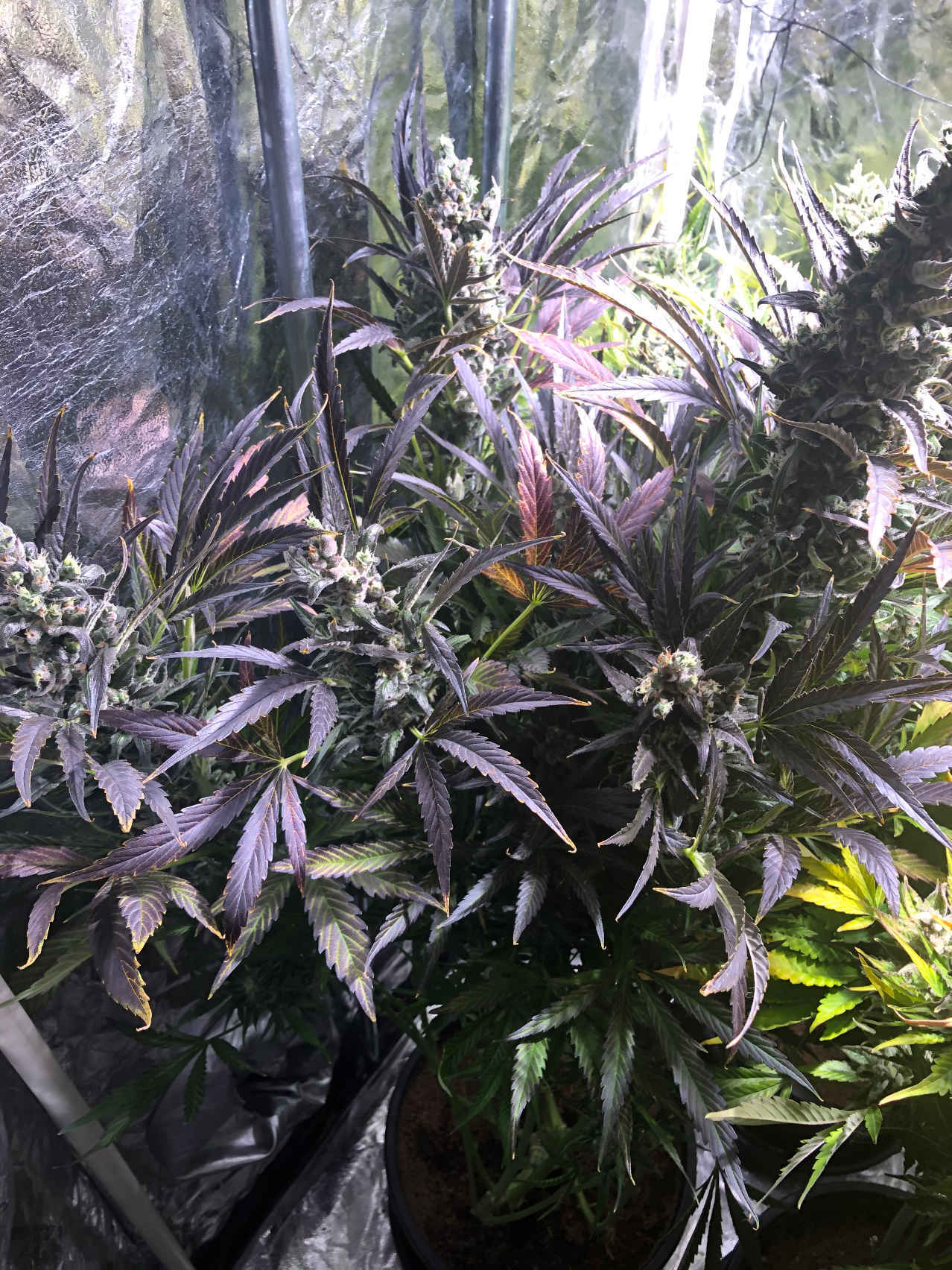 Started fish on front eh side plant
4 years ago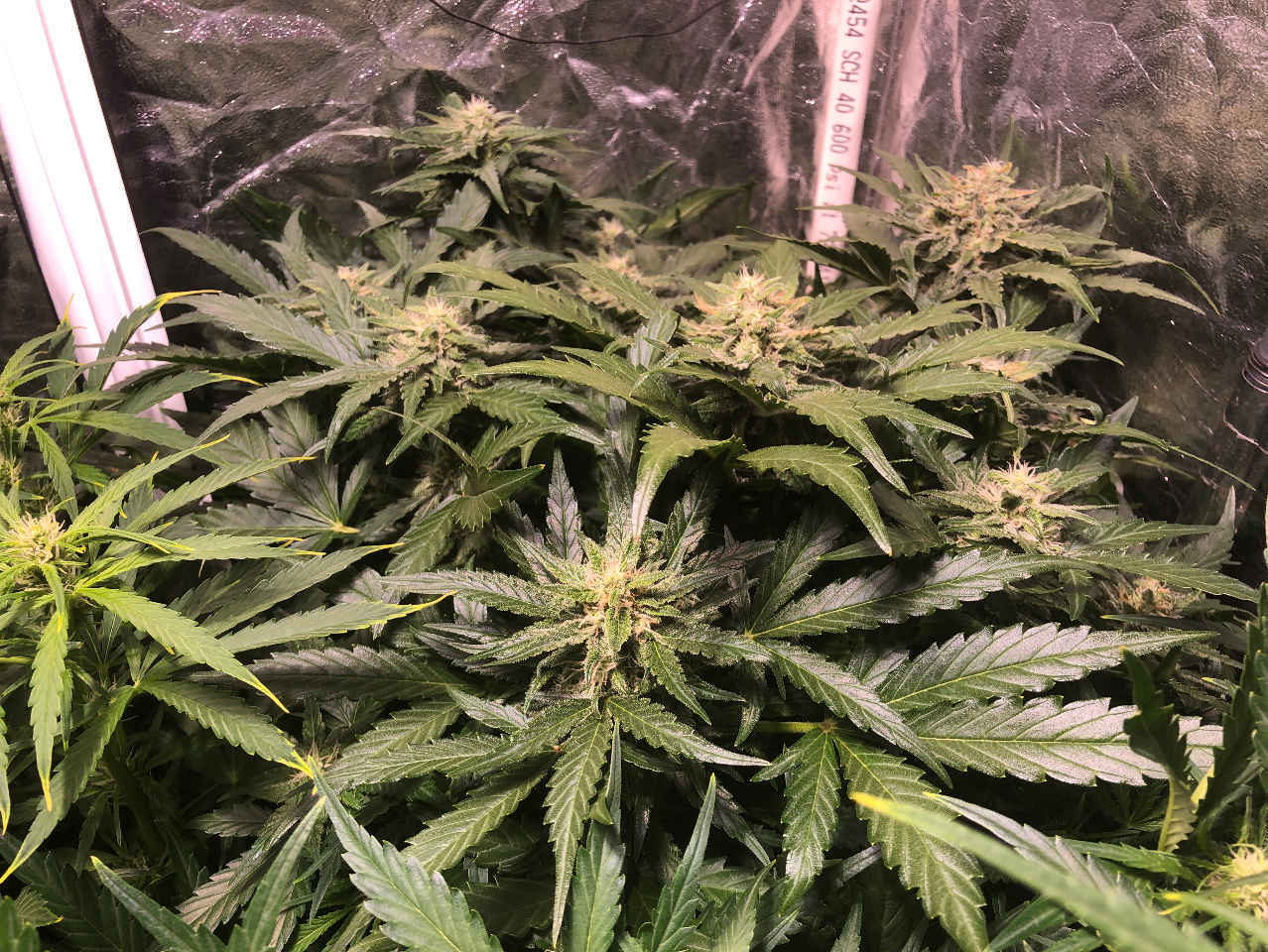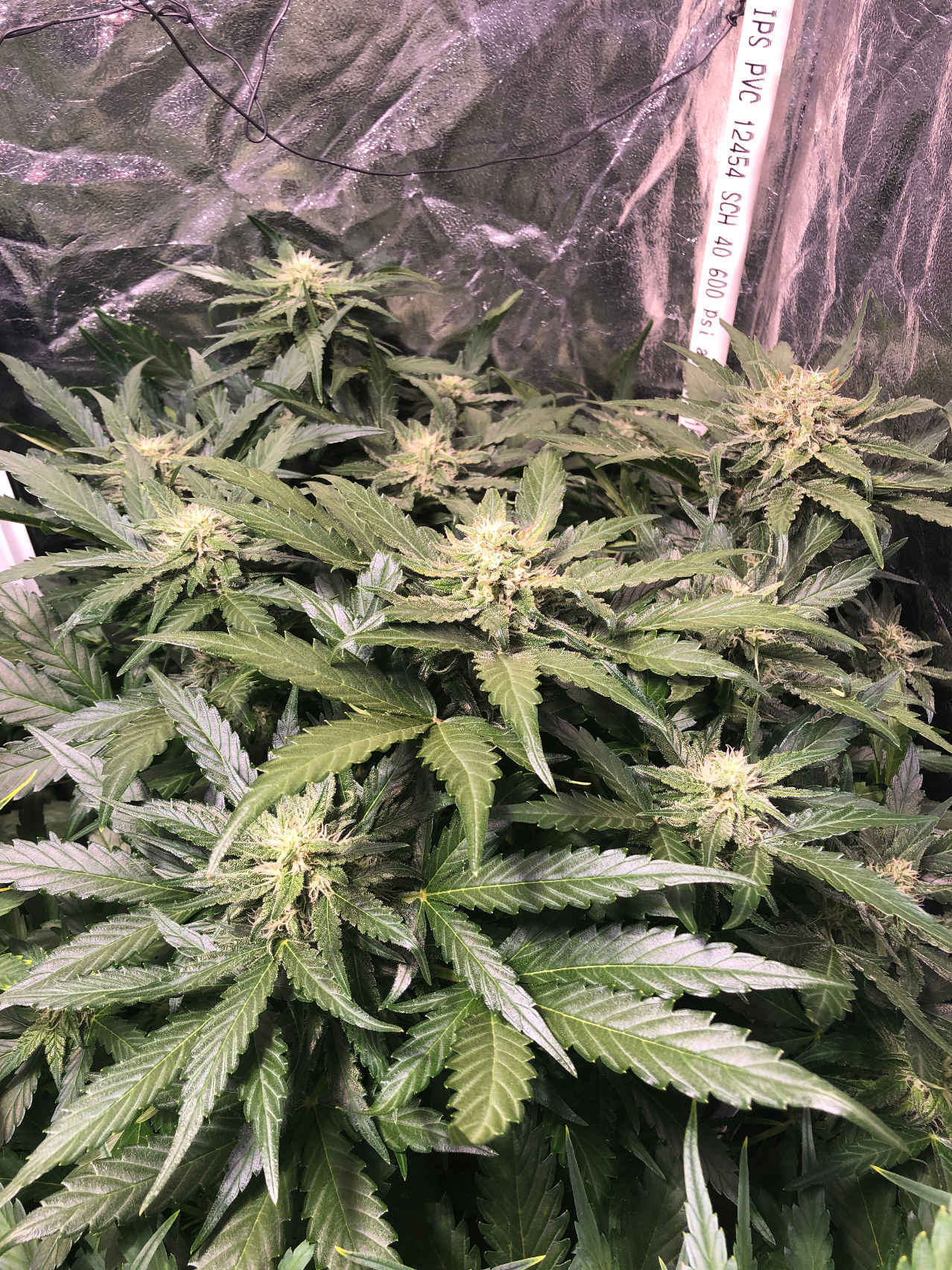 First week flower for 3 lagging behind
4 years ago
Switched plants around in tent. Both candy cane are on left.
4 years ago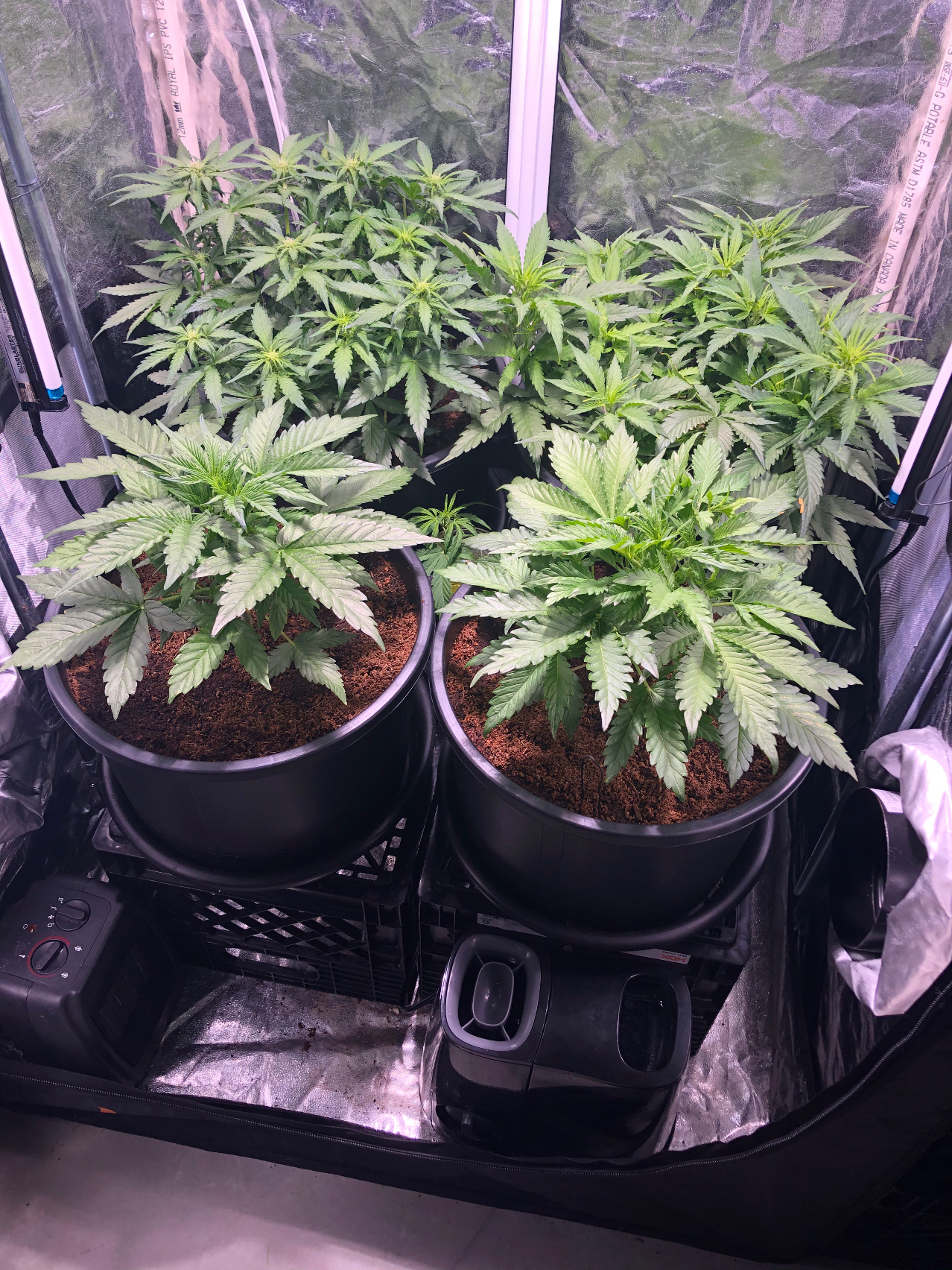 One cc is flowering now. Lowflyer and amnesia weren't trained.
4 years ago
6" front two are dwarf Lowflyer (L) and Amnesia Haze (R). They're 2 weeks behind the two candy cane at the back.
4 years ago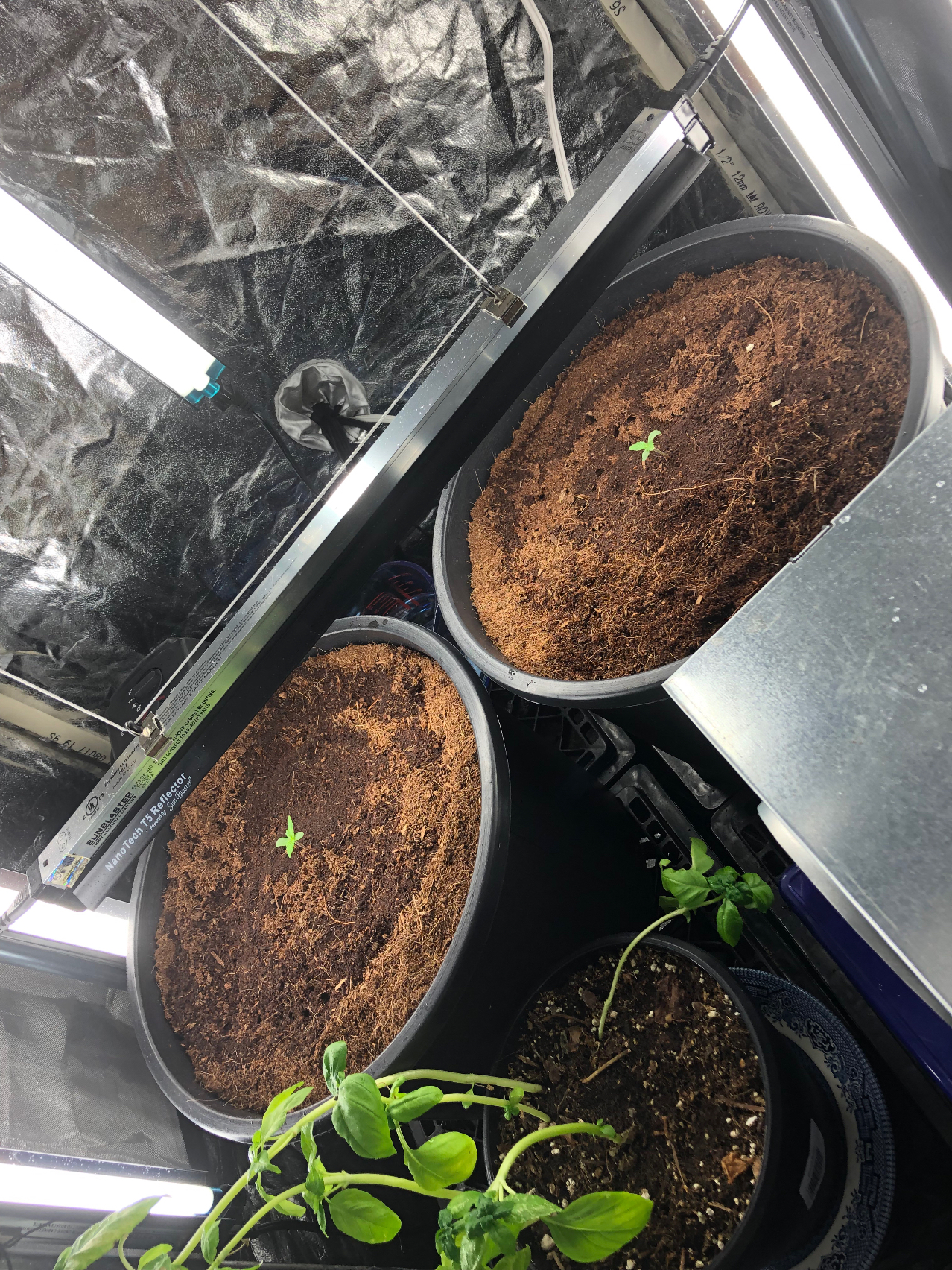 18/6 t5 with 315 cmh added, one 1/2 strength canna rhyzo feeding day 3 , 2 straight water feedings day 1 and 5
4 years ago
VS4836 Medium Cana coco. ~22-25c ~50% humidity.
Freetheseed If you don't mind me asking how did you germinate your seeds
VS4836 @freetheseed I soaked for 15h in water then placed in damp paper towel in a dark warm room. Tap root sprouted approx 12h later. I let the root grow for another 24h or so, until tap root was approx 3/4" long. Then planted directly into 5g pots filled with straight coco coir.