hmmalex
White Widow 2019
Winter 2019
-Mars Eco 300 -2x2x4 Tent -avg temp approx 19C
Lower leaves loom droopy. Turned down the water feed
5 years ago
About 2 inches in height. Leaves have doubled in size. Added some extra hydroton to the basket to cover up the rapid rooter. Unknown white mucous has disappeared after changing out the water. Leaves showing some stress, suspected light stress. Backed the lights off a few inches to ~24".
5 years ago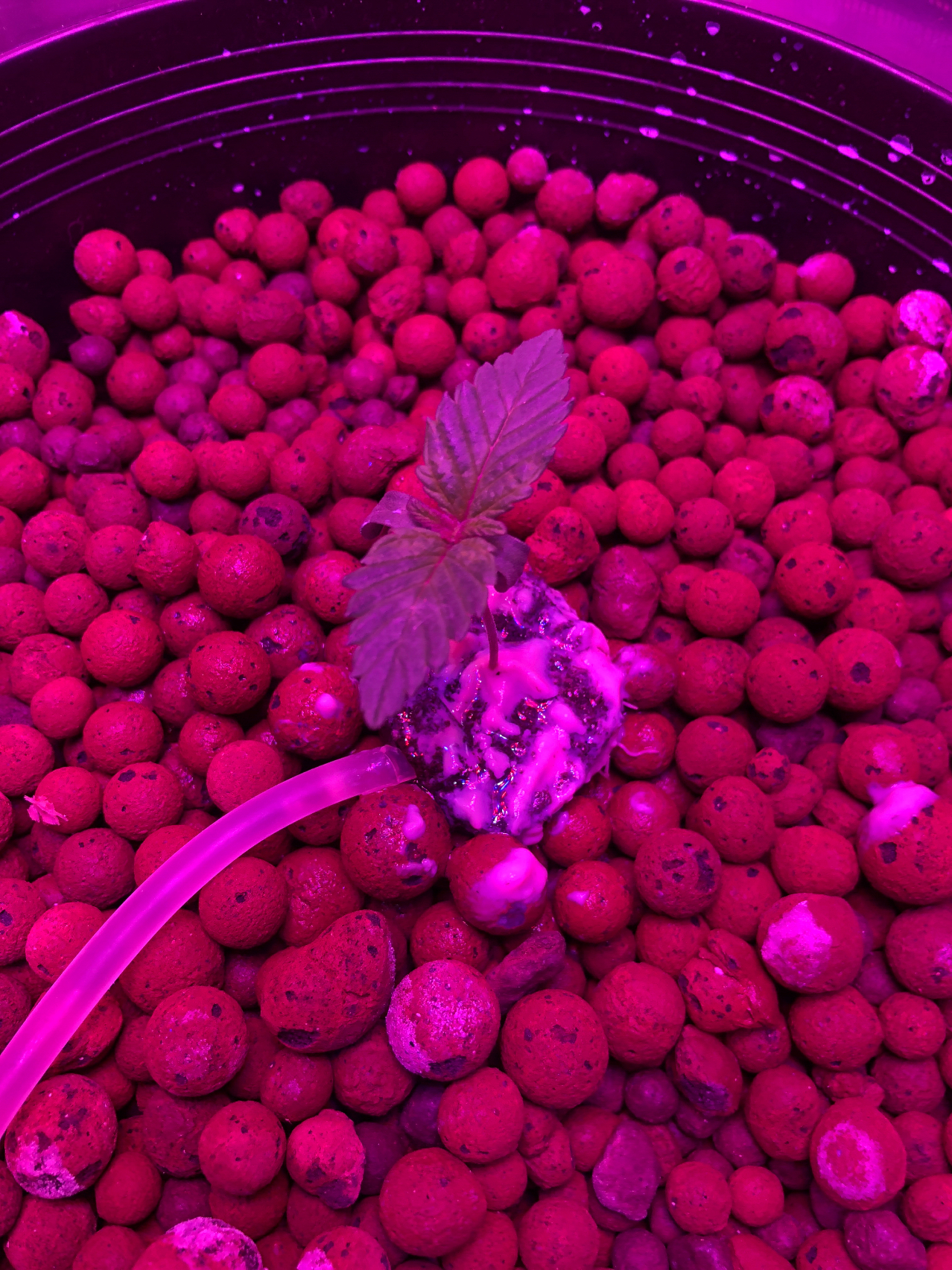 Leaves getting bigger. Water and nutrients changed out of reservoir.
5 years ago
Another day and still growing bigger. Another shot of the mysterious and gross substance.
5 years ago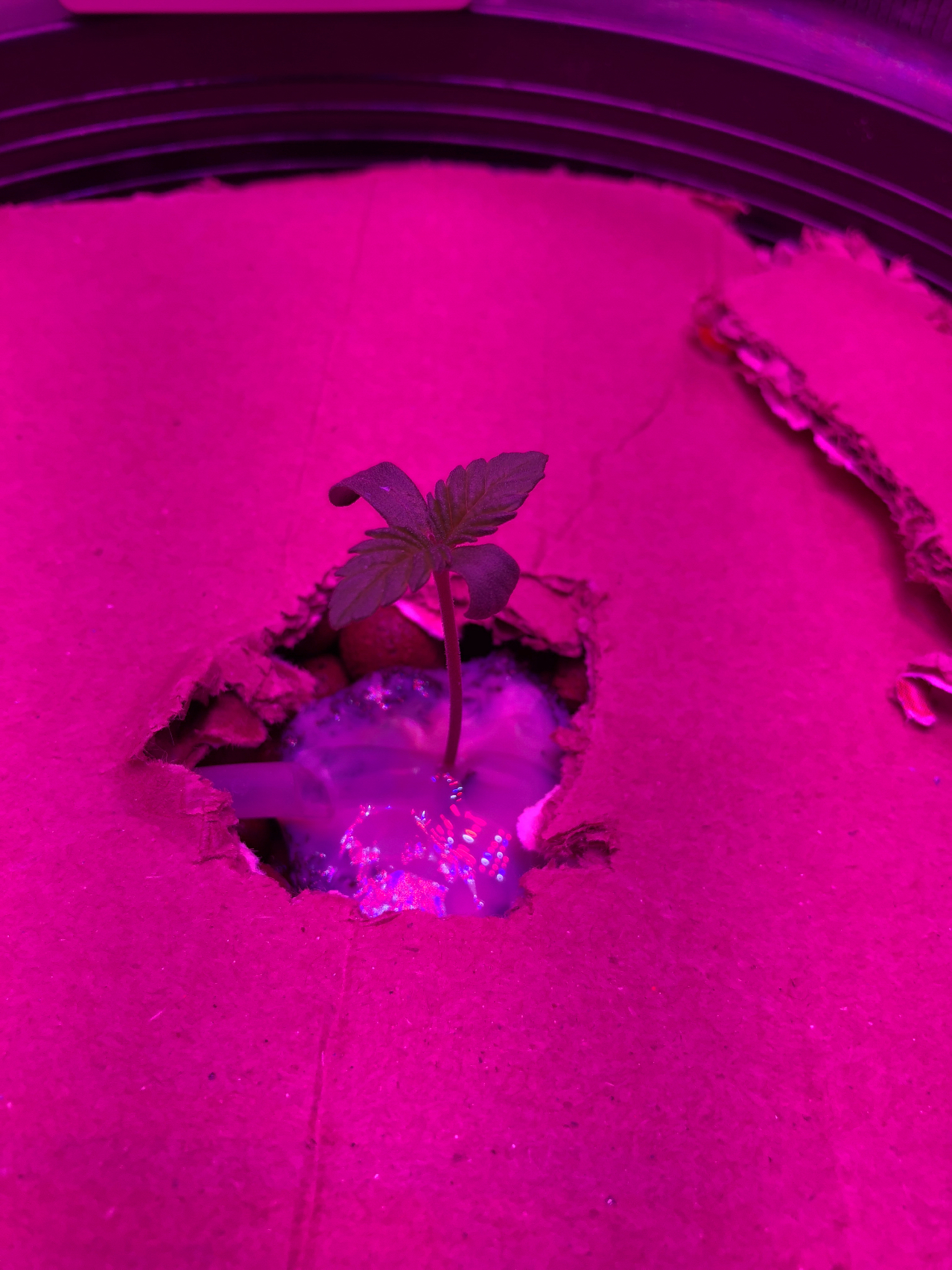 Plant still growing quickly. Day 2 with seedling nutes, unidentified mucous like substance has appeared around the water outlet, small amounts in the reservoir. Bacteria bloom? Plant doesn't seem to be affected.
5 years ago
Approx 1" tall. Grotec Kickstart nutrients for seedlings added to reservoir.
5 years ago
Day 3 with light
5 years ago
Poking out fast
5 years ago
Couple days in the rapid rooter
5 years ago
Hmmalex Started 18/6 light schedule - Mars Eco300 ligh @20"