No dickpic, only weed pic ! :D
Little stealth grow 16x18x35
Second grow, gonna have to stealth it in a small box tho, had to put my 4x5 tent down for few months 🤷‍♂️ gonna try stuff and keep it small
Probably a blueberry kush plant, might be a pink kush tho
Starting to cure today. Was a fun run for a first mainlining experience. I ended up with 37,5 grams of dry buds on a 9 inch plant under some cheap cfl, not bad ! Was expecting less 😎
3 years ago
Decided to cut her today ( MY BIRTHDAY 🥳 ) been into flower for almost 11 weeks ( 10.8 ). Lets now wait another week or 2 to taste it 🤪
3 years ago
Still flushing, trichrome aren't even amber yet.. this bitch's taking her time 🤷‍♂️
3 years ago
First day of flushing
3 years ago
8.5 week into flower, gave her nutes water for the last time yesterday, staring to flush by the end of the week. Trichrome still clear, buds are fat and dense for a cheap cfl grow. Let me know what y'all think bout my 10 inch plant😁
3 years ago
Going good ! Still giving her nutes, will start flushing in a week~. Few pistils turned orange and colas are getting fat
3 years ago
Buds are getting bigger and more dense 🤤
3 years ago
Starting week 5 of flower, going good ! It's a little yellowish, gonna add more nutes to get a healthier green
3 years ago
dudeface I really like how you trained the plant. I have just letting mine go, I do have it going through a screen, but that looks awesome dude!
Still flowering, week 4 ! Some leaves turned yellow already , so I added more nutes
3 years ago
Bud sites are showing, ending the third week of flower ! Going good, few tip burn, raised the lights a little ! A little purple seems to show on leafs / buds !
3 years ago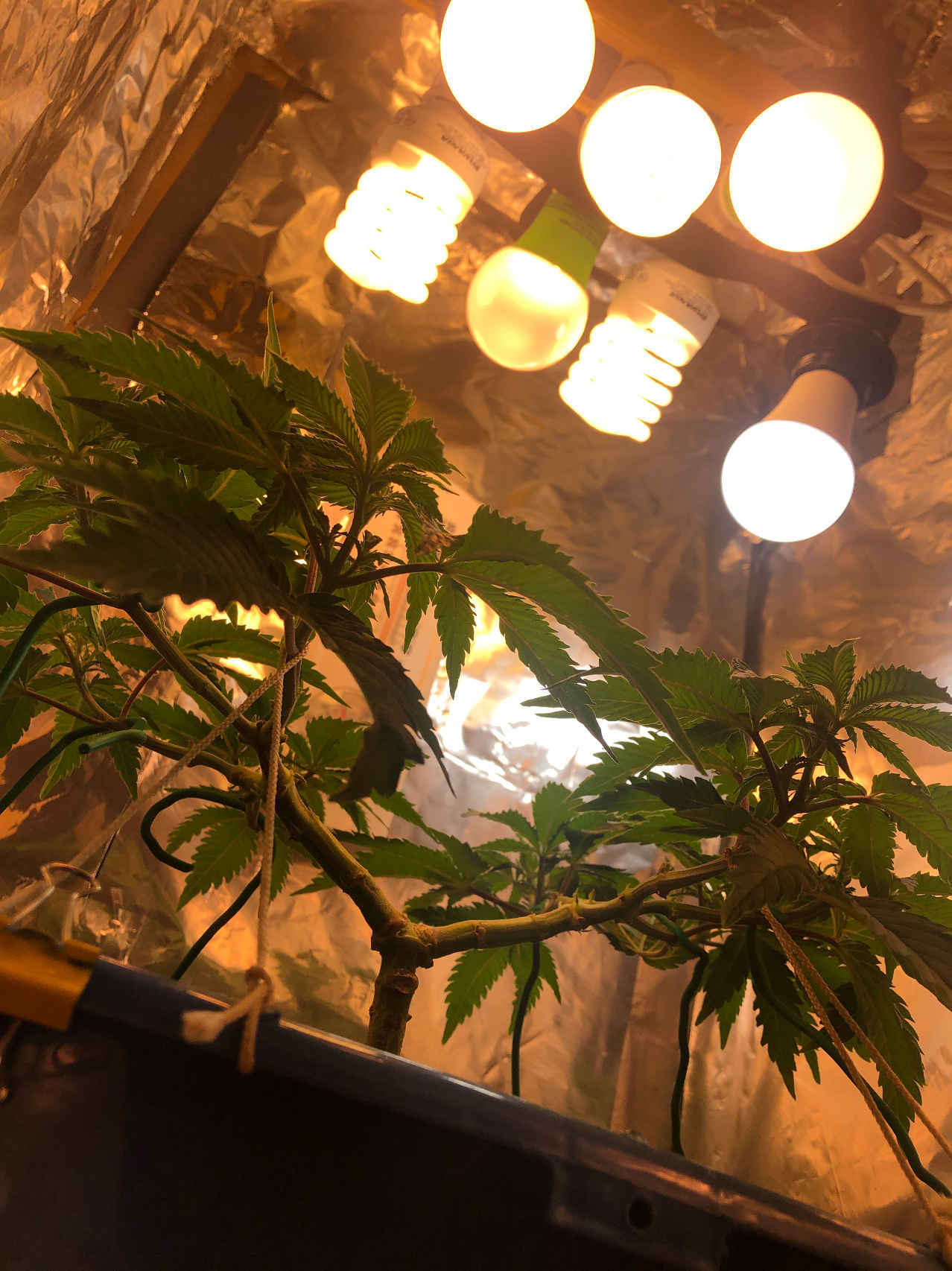 Leaving town for 5 to 11 days ( dont know yet ) today. Day number 7 of flowering ! Things going good, she really dont ask much water, watering only once a week 😱 The 8 heads are all looking healthy !! I added a little air pump pushing in a goblet of water to try ro raise the rh a bit, dont know if it'll work tho 🤷‍♂️
3 years ago
Going well, 4th day of flowering
3 years ago
What a better day to start flowering than the day number 69 ! Day 1 of 12/12 ( still out of town, sorry for my poor memes as picture )
3 years ago
Im actually out of town for 11 days, controling lights with wifi plugs ( can do it from far away ), shes actually making her 36h darkness today, 12/12 starting tomorrow 😏 ( no pics, its only to keep me up to date )
3 years ago
Just made her last trim before flowering ! Adding some 2700k cfls, and gonna start 12/12 after she recover ( 3-4 days )
3 years ago
Finally splitted her into 8 heads, gonna let her recover 2 weeks then put into flower.. lets hope the box will be big enough 😅
3 years ago
Transplanted her in her final pot today. About 2 gal, still wondering if im making 4 or 8 colas.. 2 gal pot seems small for 8, but with 4 i wont feel my stealth box is properly filled.. 🤷‍♂️
3 years ago
Tied her more today, so my colas are not touching their fan leaves, so i can pull them down a bit
3 years ago
Going well, cut the 2 big fan leaves this morning, i should had done it before 🤷‍♂️ The 4 heads are doing good, trying to shape it the best i can !
3 years ago
Second topping / defoliating done ! Now have 4 main heads 😛 shes recovering well !
3 years ago
Everythings looking good, plant is thriving !
3 years ago
First huge defoliation, chopped the head too, probably gonna try to make 10-12 heads then flower it
3 years ago
Everythings looking good, already one male out, lets watch for the others !
3 years ago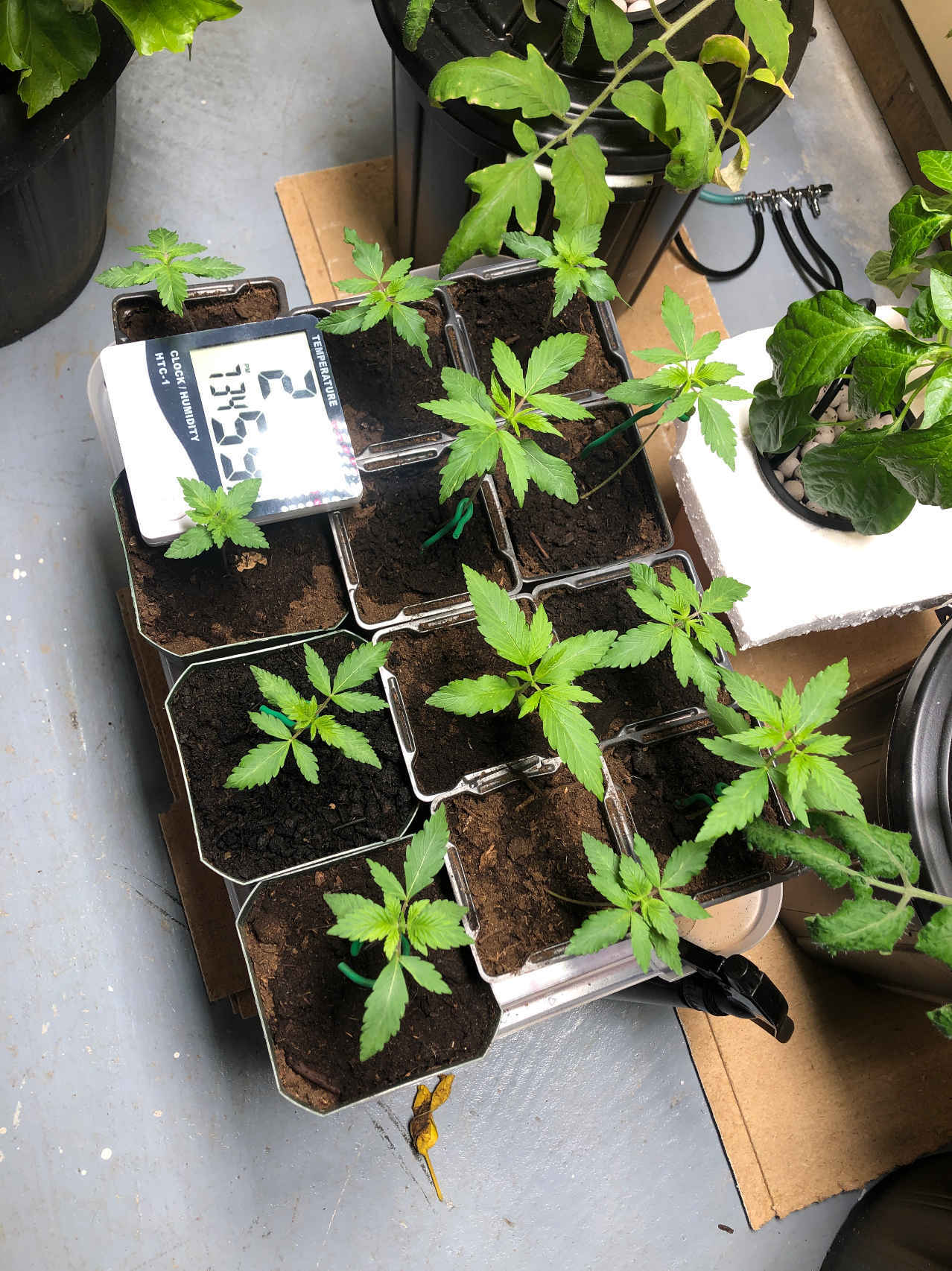 Finally decided to keep em, dont have to unbuild my tent for few more months, so i put them under my 240W quantum board for the veg, waiting for my last grow to dry in the tent before putting them in ! Life's cool folks ! 😎
3 years ago
Had some more for a friend, mine is doing pretty good !
3 years ago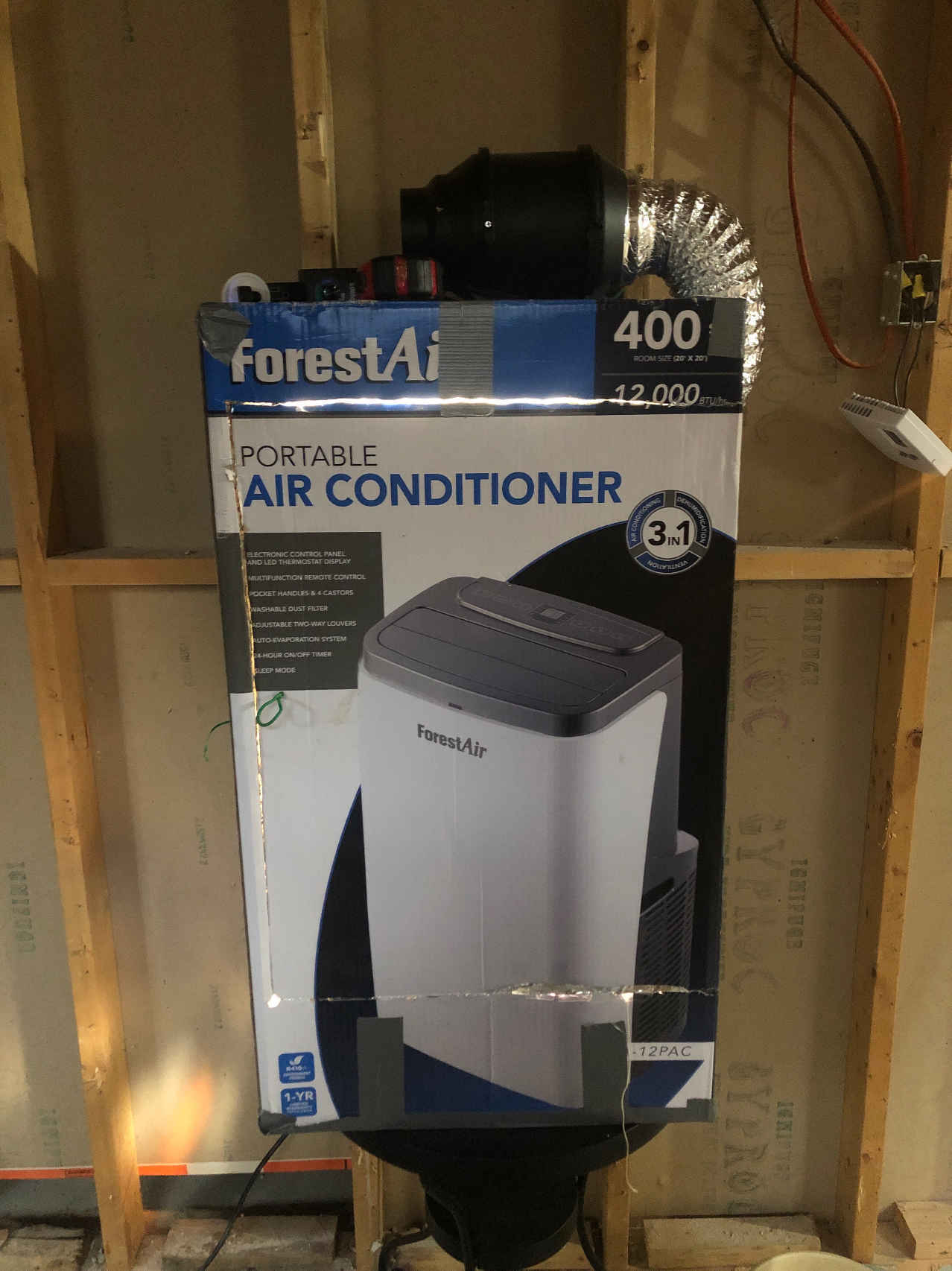 Just got her out of humidity dome, small clip lamp of 80 led watts over her. Had to say bye to my 5x4 tent for few months while redoing the basement, gonna still grow one plant in a 16''X18''X34'' stealth grow box, idk what to expect from this low wattage 🤷‍♂️ Gonna start nutes tomorrow probably
3 years ago