Twisted Nightmare RDWC
Gavita 6/750e Flex
2/6 RDWC sites, cloned in rapid rooter plugs, 6/25 transplanted to hydroton 6'' net pots. Topfeed until roots made it out of the net pots 6/26
I washed the roots again and did a res change. No sign of root rot anymore but I had a lot of stuff on the roots probably humid and bennies from the teas I've been top feeding but I wanted to clean them up. The stunted one is finally trying to catch up.
2 years ago
It's crazy these two plants are the same age, genetics and everything but one of them has been stunted worse than any of the other 5 in the room. It's trying to catch up now though. I'm seeing pistils and I'm 4 weeks into veg in dwc I think I'm going to flip to 12/12 soon what do you guys think?
2 years ago
Res temps have been 65f, room high 78f low 70f (75f avg) humidity from 41-72% (55% avg) PH has been raising from 6.1 to 6.3 over the past few days. 800ppm Aqua flakes A&B (+500ppm from the tap). Heisenberg tea root drench, protekt silca & z7 at res change followed by Orca 3 days later and Hydroguard after that but before the next res change. Rotating foliars of kelp/aminos/fulvic/silca/yucca or 1:1 EM5/lactosoapcillus.
2 years ago
No root rot here just bennies
2 years ago
Last night I had to rebuild the res because it needed to be lower and i couldn't get my water levels right. I went from a 30 gallon to 10 gallon because it's what I had and the undercurrent is pulling a lot better now I'm glad I changed it out. Also it's taking me a ridiculous amount of ph down to get my ph to 6 from 7.3 I have already run thru a liter of GH and small bottle of Advanced PH down in three res changes.
2 years ago
After a root soak in Recharge brewed with Humics & a couple Fish Sh!t samples followed by another res change. When I drained the system I sprayed everything (totes and roots) with 1:1 EM5 and lactosoapcillus. It cleaned the roots right up and now they are covered in bennies.
2 years ago
Roots are a little longer every time I check
2 years ago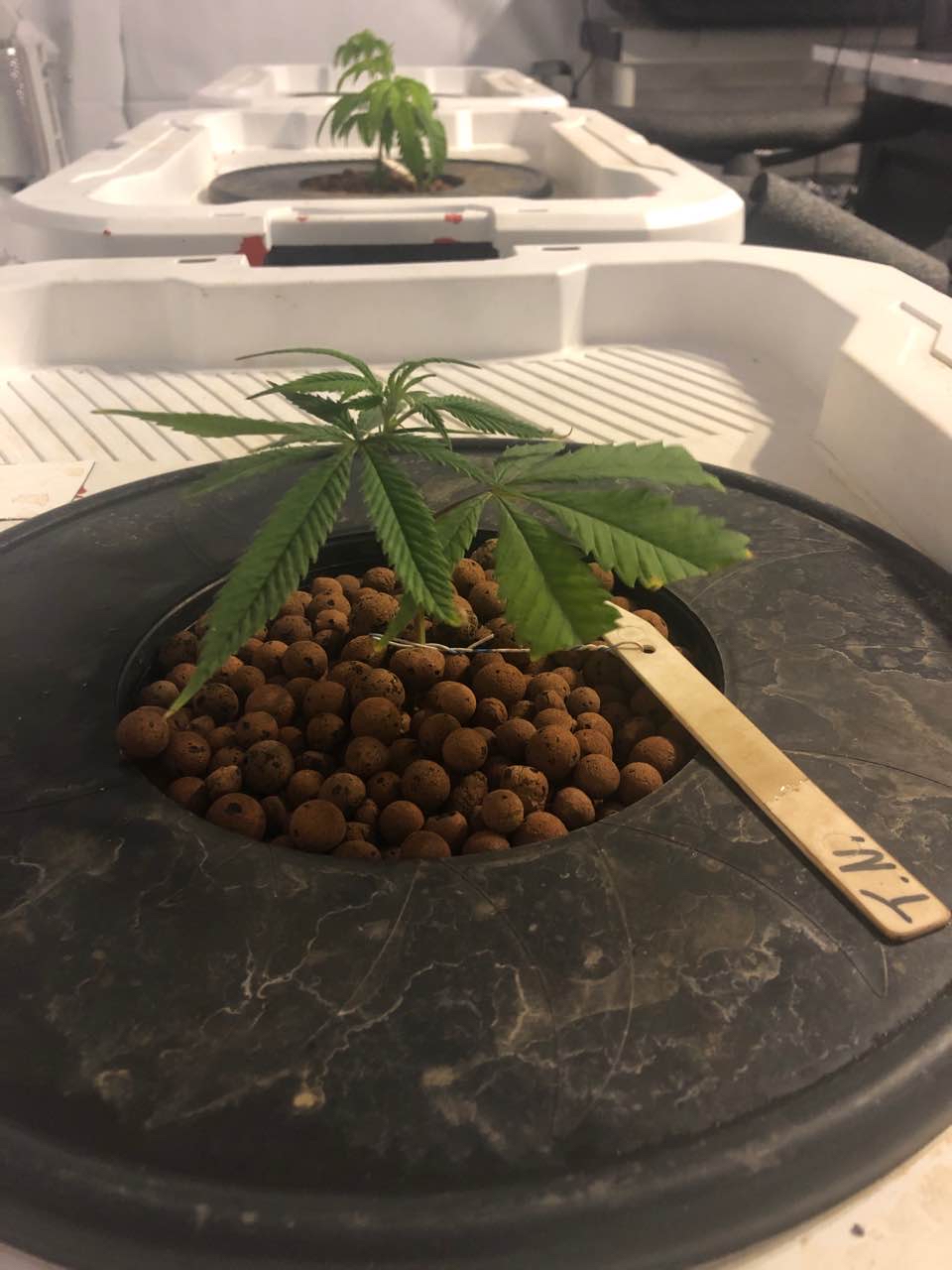 Need to fix chiller, res temps 75-80 range. Added more water, nutrients and beneficials.
2 years ago
Roots showing out of net pot. Added low nutrients and turned on recirculating pump.
2 years ago