Mimosa - by RQS
Sativa 65% - Indica 30% - Ruderalis 5% Yield: 49G GrowOp DONE❤️🌺
Soon
Mimosa - ( Mimosa Auto x Orangeade Auto )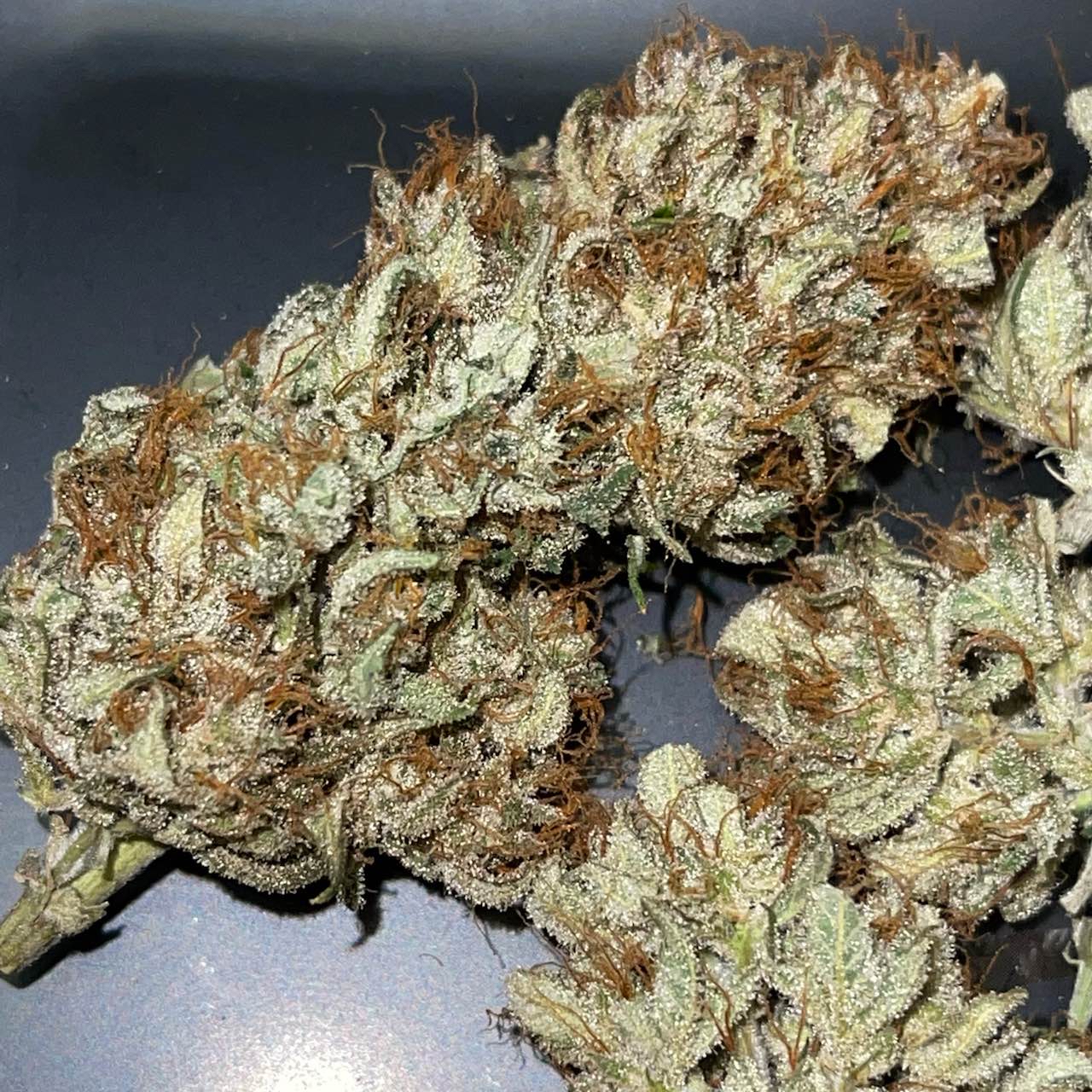 Number2 chopped & ready to trim, first 4 pics are the mimosa that turned black/purple on the tops, the rest are the first mimosa which shows a look like haze/orangeade. Smells like candy orange's with a touch of skunk
2 years ago
Caliban Did you wash the buds before hanging?
CannaRabbit No mate, as it was indoors i did not washed them, just chopped, pretrimmed it wet and now ready for the final trim & cure
View 4 additional comments
Chopped & Pretrimmed No:1 Seems to yield an once again hopefully. It smells like orange juice/orange cocktail maybe the orangeade in the 🧬. This one looks totally different to mimosa no.2 no which turned black/purple at the tops. As its mostly Sativa i hope here for a delicious daytime strain.
2 years ago
ChuckShotta Love the looks like an amber haze look too ot
CannaRabbit Thanks guys, @Chuck indeed! It is 65% Sativa and the overall effect (vaped) is exactly like canalope haze or shining lemon haze :)
View 1 additional comment
All pics from Mimosa Number 2, she seems ready 4 dark, what do u say guys?
2 years ago
View 2 additional comments
View 1 additional comment
CannaRabbit Thanks guys🙌🏽 i try to make better pictures, she is getting black now 🤩
Trichome Check
2 years ago
Trichome check
2 years ago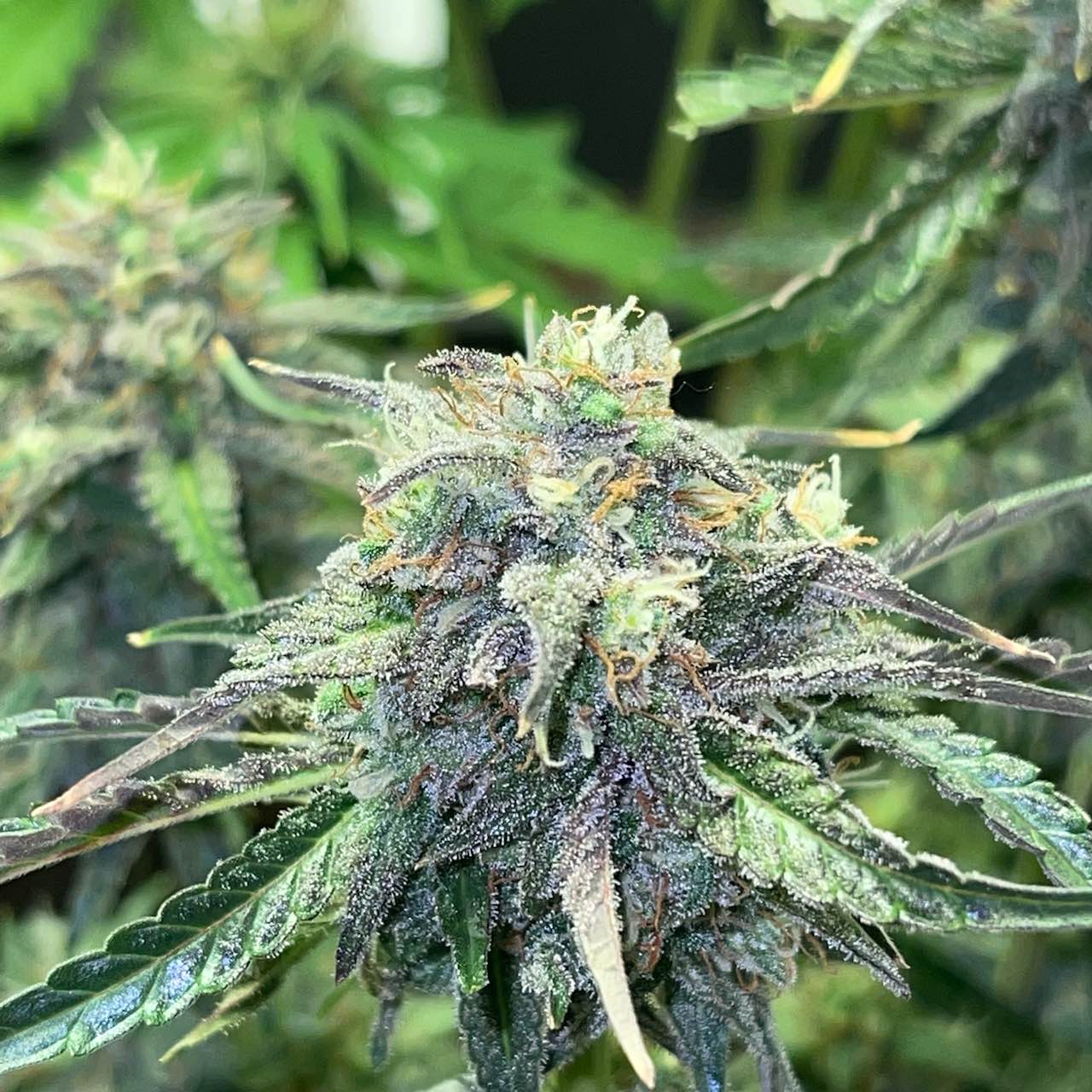 Trichome Check
2 years ago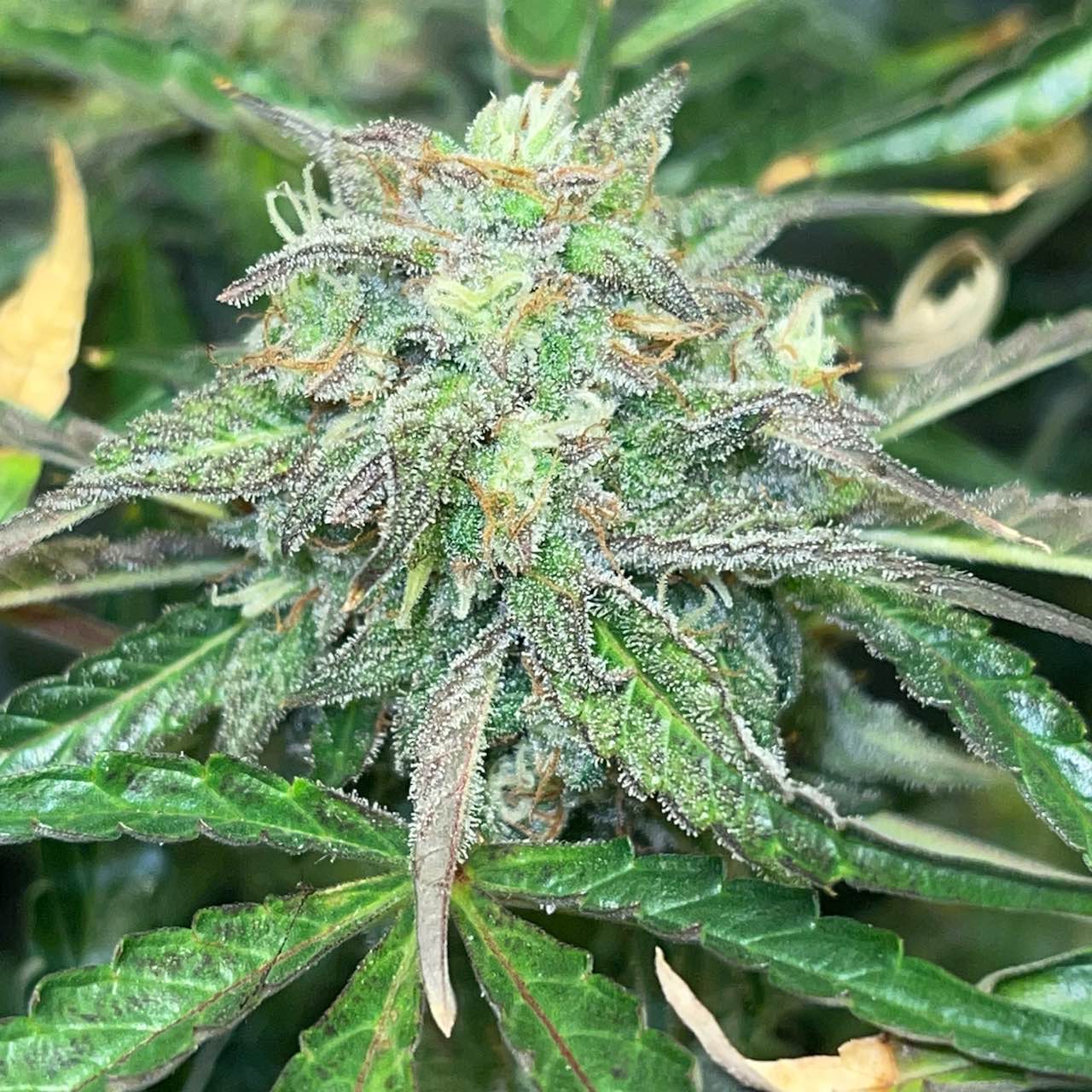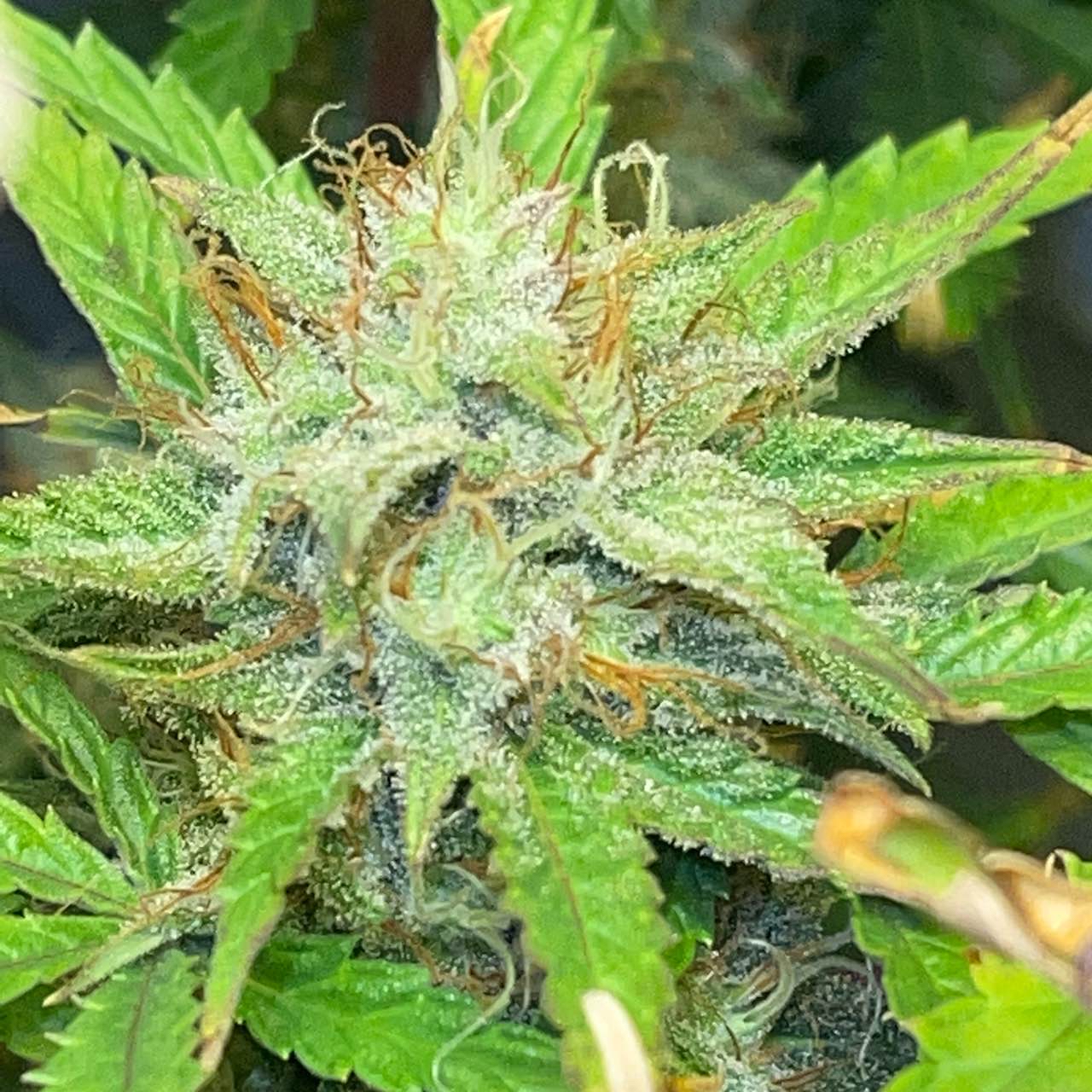 14-20 days here
2 years ago
CannaRabbit Yeah homie what do you think, 15-20 days to go? Will check trichomes very 2 weeks from now
View 2 additional comments
Mimosa's doing well, thanks to my homies here for all the help on this road 💚🙌🏽🛫
2 years ago
Nutes Day, this time only organics, Power Roots, Green Sensation, Alfa Boost (organic PGR and triaconthanol) Pure Zym, Alga Bloom. pH solution from Amsterdam Hydrophonics
2 years ago
stick e fingerz You posted this thing 4 times my broski 😂😂😂😂😂😂those are fire
View 16 additional comments
Stacking finally :)
2 years ago
Tucked some leaves & flushed with 6.5 pH'd Water, slight nutri burn 🤦🏽‍♂️
2 years ago
heizenberg I've seen many growers prefer exactly this. Slight burn says you've fed her properly and she's gotten a little more than she needs. I don't sweat it much but try to avoid doing it myself. She looks great to me
Nutrients Day: Plagron Terra Bloom initially > Plagron Alga Bloom, Pure Zym, Alfa Boost, power Roots. Colors started to show off on the stems also :)
2 years ago
All Topped, and allready recovered and growing, any ideas whats the best way to handle the budsides on a SOG? Tried the classical net buts to big for this box
2 years ago
Also a shooting star 💫
2 years ago
Peng I forgot to say as well I've been looking at other euro seed banks with good standing, sweet seeds, sensi seeds, paradise seeds, white label seed co - all look good I might try some other autos next season, not decided yet 100%
CannaRabbit Me too buddy! I have experience with sensi seeds from the past and a friend used to grow only sensi but he said the quality dropped :/ let's try exotic seeds for sure also as we can simply order them from zamnesia.com from the Netherlands My blueberry as example was a gift from zamnesia and it's there own brand also, DNA genetics and humboldt seems promising also, I need to order next week again new ones as I will build up my tent now also so I will try many brands but kinds don't know which strains to get, if you want me to grow a certain strain than I will gladly do that as I can't decide hehe
Peng Well I'm looking at doing all different skunks tbh that's why I been looking at other places
View 1 additional comment
Rain Day with a small dosage of alfa booster 🃏
2 years ago