Northern lights and white widow
Fall 2020
Growing in a 2x4x5 tent with a spider farmer sf2000. Will use fox farm soil and nutes trio
Indica NL, sativa indica hybrid WW
View 1 additional comment
Northern lights
2 years ago
hem-p 😍 The frost... The hairs... 😍👏🏽👏🏽👏🏽💯 Beautiful buds 👍🏽
View 1 additional comment
24hrs of dark
2 years ago
plantman LMFAO! Perfect picture for this!
Got some amber.... going into 48 dark in the morning
2 years ago
Northern lights
2 years ago
Purple pheno White widow
2 years ago
cannalife Your plant's look awesome! Great job. Quick question, are you using a mobile device or a DSLR inorder to capture the all the beautiful crystal's
Smokey McBongwater Electronic microscope on Amazon. It connects via Bluetooth to your phone
Another week or so..... white widow
2 years ago
View 1 additional comment
Northern lights
2 years ago
White widow... couple weeks left
2 years ago
Cris•Co Looks like some Bruce banner still very very nice What kind of light are you using
Cris•Co 😲 very nice I have two 1200w lights any tips on keeping temp down in tent?????
View 4 additional comments
White widow week 6-7
2 years ago
bigreds_grows Amazing color, do you know what you did to get them to do that?
captreagan They just grew like this. It has a purple pheno..... you can get pretty colors by dropping temps though... just be careful if you do. It's a dangerous game lol
View 1 additional comment
White widow with purple genotype
2 years ago
Northern lights
2 years ago
Northern lights and white widow
2 years ago
Was getting nute burn... had to flush her
2 years ago
White widow showing colors
2 years ago
All those bud sites! White widow
2 years ago
Budsites northern lights
2 years ago
Did some major trimming. They're healing up nicely
2 years ago
mystrain420 Damn the beautiful and bushy, I can imagine how they looked b4 the trim 👍🏾😊
Flipped to 12-12 today
2 years ago
Needed some water
2 years ago
Fed first rd of grow big 2tsp mixed in with big bloom and lst
3 years ago
Fed first rd of grow big 2tsp mixed in with big bloom and lst
3 years ago
White widow week 6
3 years ago
Northern lights week 6
3 years ago
3 days after topping NL
3 years ago
3 days after topping WW
3 years ago
Fed 4tsp big bloom nl
3 years ago
Fed 4tsp of big bloom WW
3 years ago
Topped after feeding WW
3 years ago
Topped after feeding NL
3 years ago
16/8 fed half gallon/2 tsp of big bloom 2 days ago
3 years ago
16/8 fed half gallon/2 tsp of big bloom 2 days ago
3 years ago
White widow, fed 2 days ago. Will feed in another 2 days
3 years ago
Northern lights. Fed 2 days ago. Will feed in another 2 days
3 years ago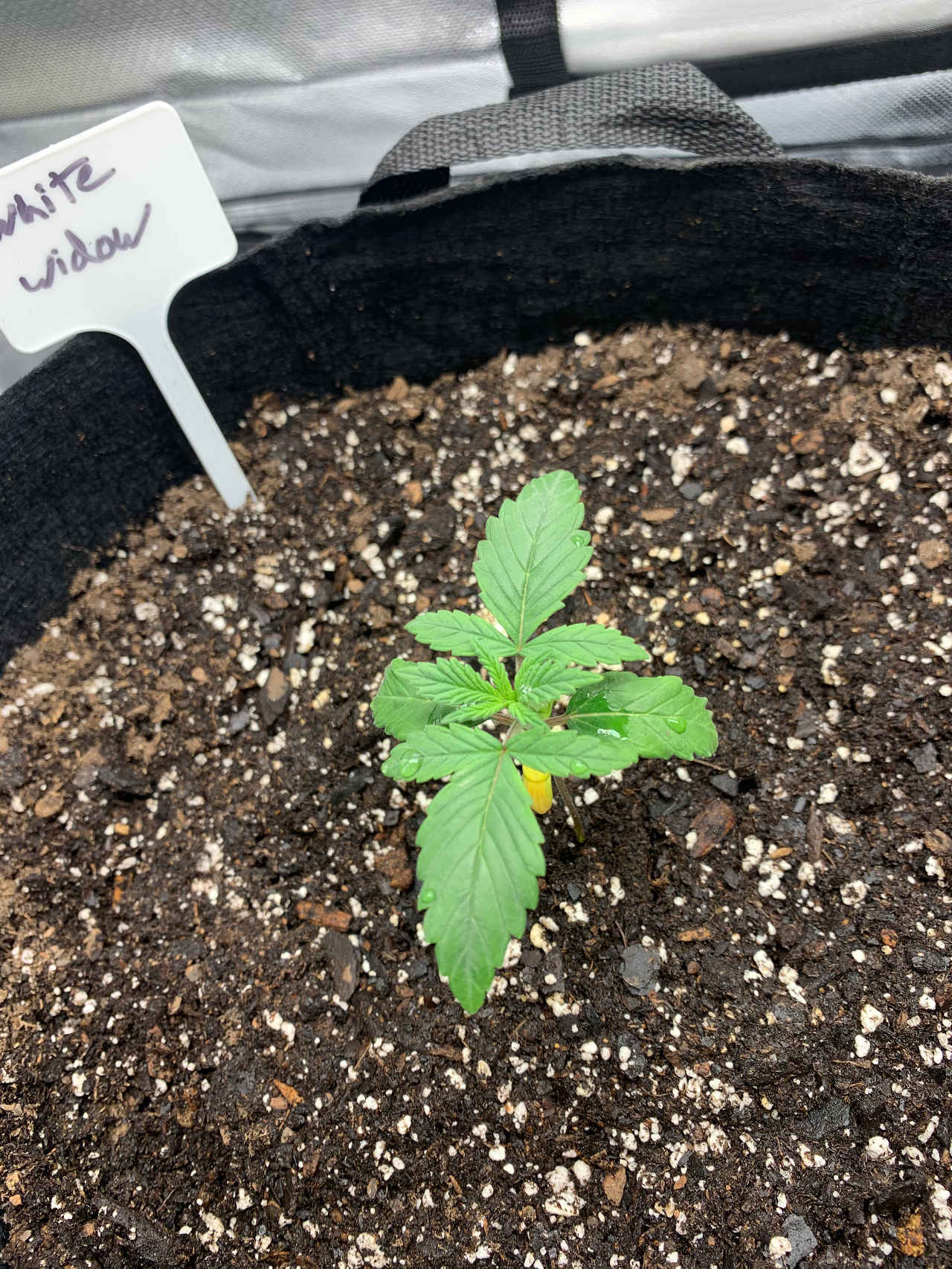 Clean water today
3 years ago
White widow-Fed big bloom yesterday, light moved to 80% 16/8. growing nicely
3 years ago
Northern lights, light moved to 80%. growing a bit slower than the white widow. Fed big bloom yesterday
3 years ago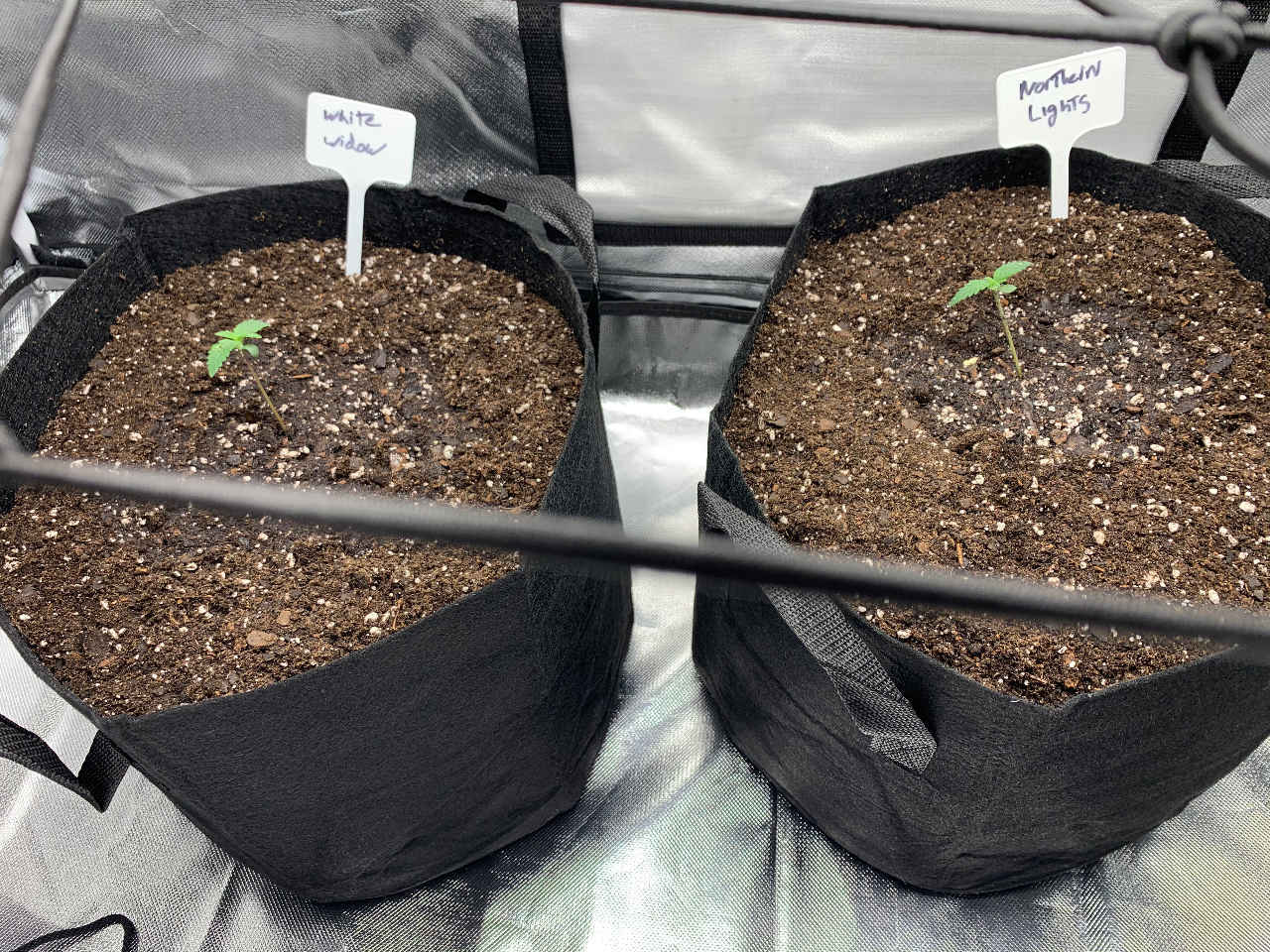 Moved to 5 gallon cloth pots
3 years ago
Just a couple seedlings for now
3 years ago