Fastberry 3
Started outdoors, moved indoors
This bitch got bugs. Will the bud still be ok?
This gal is being made into sugar free infused gummies for gramma
6 months ago
Yeah. I don't think I like growing autos outside. Regardless I have this dark purple tasty crop
6 months ago
drdave1 Autos are a crap shoot for me
Choppitty chop. #amatuerautoflowers
6 months ago
Someone got grass trimmings on my plant 🤬. But there's this weird brown spot in the bud here. She's looking about ready to me, so I'll give her one or 2 more weeks at the most and give her the chop
7 months ago
srzzz check for mold 😨 if yes, remove the part and throw it far away from the plant, check the other buds also growmie, set your time to harvest soon
trichometheatre Discard the mold in a plastic bag in the trash shop and let's soak in a warm water bath with 5% hydrogen peroxide just let them sit under the water for about five minutes then rinse and hang. That's all you can do…you'll be OK!☮️💚🧬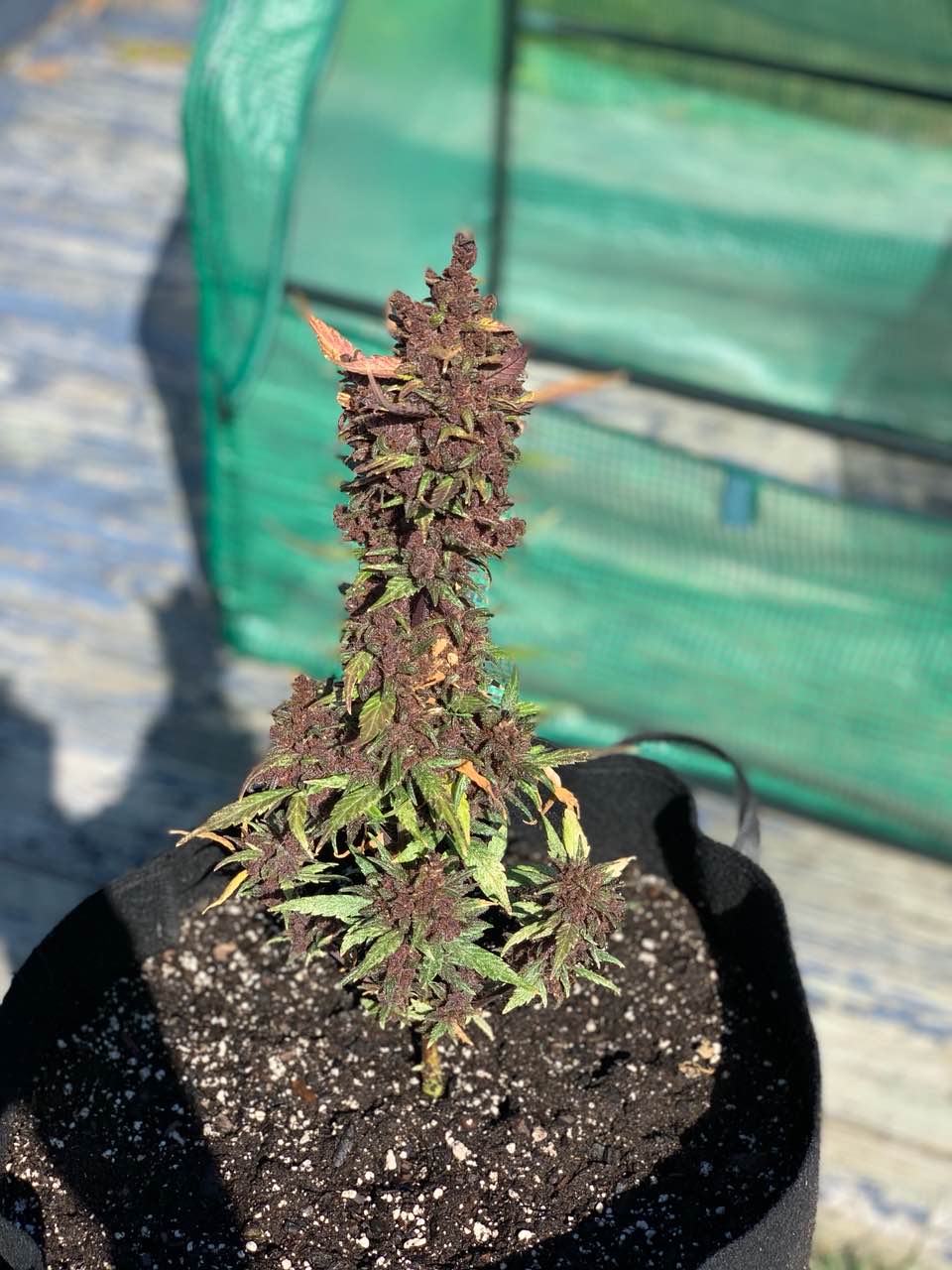 I think I actually found a spider mite on this earlier and I definitely tried to get it off with my hand but I'm not sure whether or not I got the nasty bugger. I need a KIA confirmed kill
7 months ago
Chief Smokalot Harvest that thing😂 it's starting to look like the Eiffel tower
I left her out over night on accident, there is some webbing on her now. It looks more like spider web than spider mites web though, so hopefully it's all good. Gonna give her her last feed of organic nutes today! She's only got another 20-30 days max I'd say.
7 months ago
Caliban Why not keep feeding her since it is organic and the plant will use what it needs
Chief Smokalot 20-30 days might be too long in my opinion. I would say 2 more weeks max. But I believe in your decisions!
My gixxer light in the 2x2 shit out on me today. So I guess this little auto is just gonna have to finish up out here.
7 months ago
Can y'all see the major thrip/ aphid damage? Idk what to do about it i can't see the fuckers under this POS light
7 months ago