Runtz Original Gen. - by Zamnesia #1
Runtz Original Gen. Auto (Gelato x Zkittlez x Ruderalis) #1
Soon
Runtz Original Gen. Auto (Gelato x Zkittlez x Ruderalis) #1
Tyler98 They're looking gooood. Could you give me any advice on my latest update please?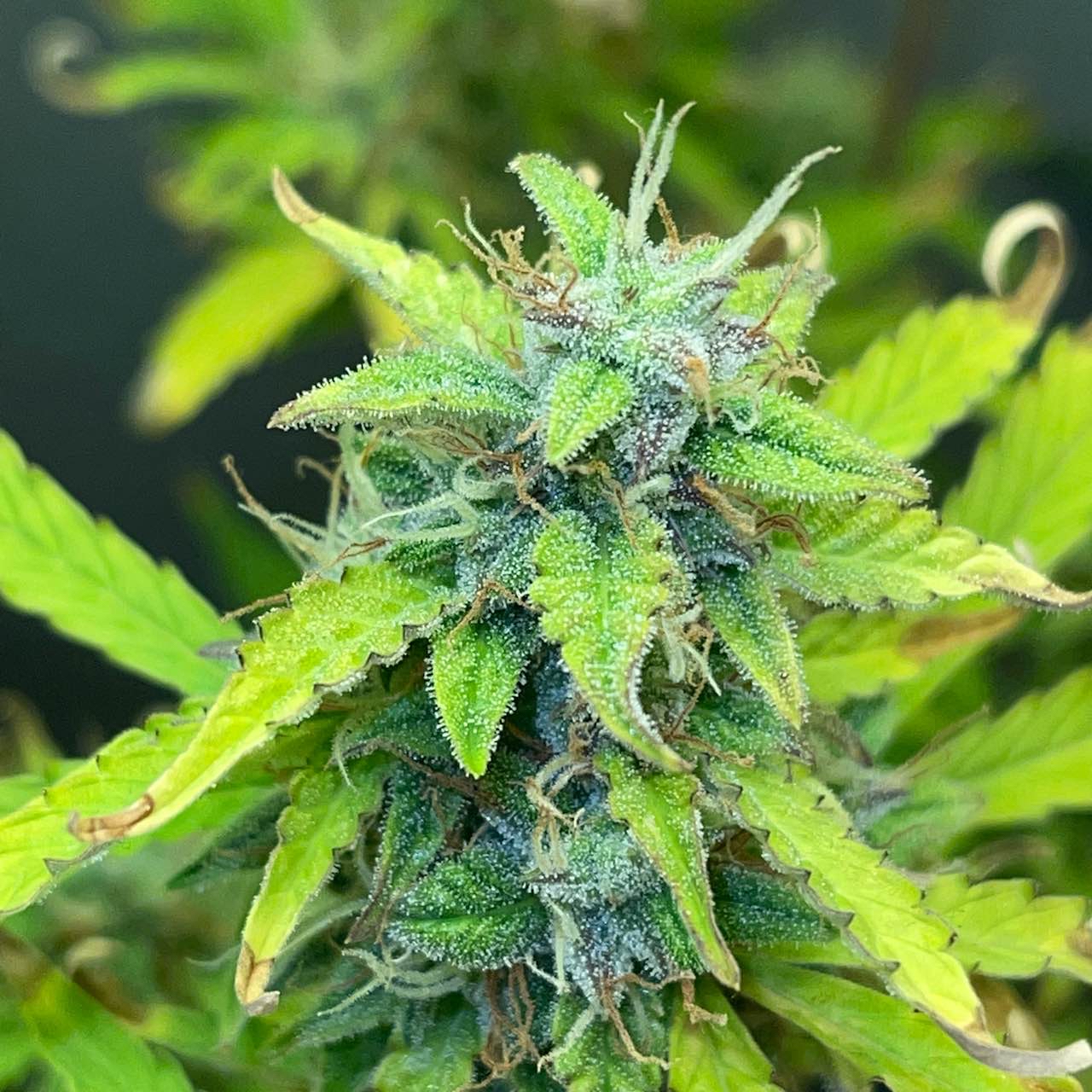 Learned my lesson regarding "overfeeding" even with organics shit can happen and you nutri burn fast, in this case potassium booster fucked up a little bit
a year ago
piperboy007 I feel you there buddy i screwed my plants over with Gaia green.. even tho its organic lol best of luck with the recovery
CannaRabbit Hey buddy im glad she did it and i was able to harvest it :) also updates the journal
Found the issue, it was a "P" overdose as i used the Greensensation PK Booster to early (way to early). Flushed her, cleaned out most leaves (lollipoped as far as possible). Gonna Water her Tommorow with the Standard lineup at half strength
a year ago
What could that be?
a year ago
View 2 additional comments
She is getting big, Nutes: Alga Bloom, Pure Zym, CalMag, Alfa Boost, Power Roots, Vita Race & Alfa Boost as Foliar
a year ago
Defoliated a bit for better Light Pen. & Airflow, she is getting big
a year ago
Getting Wild, LST & Nutes response seems good :) Nutes added; Alga Bloom, Alfa Boost, Power Roots, pure zym, a drop of alga grow
a year ago
First Bloom Nutes, half dosage
a year ago
Peng When does your outdoor season start? Mine starts April
CannaRabbit Also April brother, according to the weather in germany. Will you Veg indoors before putting them outdoors?
Peng Ahh I'm in the med! Nah I can't do that cus the building is on an angle and I don't have a window that gets enough sun, I also can't be bothered with hardening off
Starting Bloom Nutes Tommorow
a year ago
CannaRabbit True that, even the one branch i broke seems to get over it & spidermites seems defeated for now🙌🏽💚 will keep her like that and see what happens after the bloom nutes (idk if its the perfect timing, the soil shall not contain any nutes now)
CannaRabbit Yes i have all kind of booster and nutes on here, gonna add a picture now haha will go half shedule with alga bloom NPK 3-2-5, pure zym (enchancer enzyme's), alfa boost, power roots NPK 0-0-2 & Vitamins.
Weird LST but all good xD
2 years ago
Found some spidermites, gave them foliar spray to get rid of and moved the lst chain more to the top cola to support the side branches even more
2 years ago
Was tighten her lst and moved the clip away from new branches, there I found (I guess spider mite bites)
2 years ago
Tucked the top 2 fan leaves and bend her over, she bounced back fine and doesn't look stunned anymore. Shall i remove the other big fan leaves also? So the branches are free to grow?
2 years ago
View 2 additional comments
Coming up☘️ boosted with alfa boost & plagron pure zym, power roots, calmag, alga grow
2 years ago
CannaRabbit Does she look normal for day 18 buddy? Kinda slow tho🥲
View 8 additional comments
So far so good
2 years ago
View 16 additional comments
bjbetty What potting soil you using
CannaRabbit That one is BioBizz All Mix, organic prefertilized, pH between 6.2-6.5, EC 2,2. Still testing arround but so far Plagron Royal Mix is my Favorite it had a better consistency than this one (Too fluffy)
Planted directly into final Pot!
2 years ago
Lets Germinate ☘️
2 years ago