Mephisto autoflower run #1
4 plants, different strains
3 gal fabric pots, coco/perlite (70/30) + 1% charge, canna coco nutrients A+B, grown in 2.3 x 2.3 Mars Hydro tent under the Mars Hydro TS1000 with the addition of a 'homegrown CO2' bag to promote growth.
<Ghost Toof>, <Samsquanch OG x Forum Stomper>, <Super Orange Haze>, <(CDLC x FS) bx FS>
100 days from seed to jar, 333g (almost 12 Oz) total, would have been more had I not thinned them out and harvested a few branches earlier on to smoke but either way that's an amazing result for the small space they were grown in. 3/4 pound dried and curing bud. They all look great, Ghost Toof looks the best, smells the best and smokes best on par with the CDLC x FS bx FS, but they all have their own charm and I'm thrilled with all four. The only one that looked good but not fantastic was the super orange haze, maybe it needed a different climate or more/less nutrients I'm not sure but it still grew well and harvested some decent buds, but they're a little airy, the other 3 strains have tight compact nugs. All in all I'm hooked on Mephisto and coco coir.
a year ago
Ghost Toof, 90g (3.175 Oz), jarred and curing.
a year ago
(CDLC x FS) bx FS, 90g (3.175 Oz), jarred and curing.
a year ago
Samsquanch OG x Forum stomper, 88g (3.1 Oz), jarred and curing.
a year ago
growlow Ran out of jars so waiting for a delivery of them before I fully harvest and jar the last two plants 🤦‍♂️
Super Orange Haze, 65g (2.3 Oz), jarred and curing.
a year ago
Reckless mind Wow this looks amazing! Top notch! How long until you try it
growlow Already had a smoke or two of this, it's nice, like that sativa kinda high but then it leans into a more couch locking effect after a while
Trimmed all fan leaves and some sugar leaves off to keep humidity lower and help them dry. I think it'll be about 10+ days drying as it's a small space and there's a lot of bud. Looking forward to weighing the final product and jarring it all to cure. - I've cut about 6 branches off in the past two weeks or so to thin out the crop as things were getting bulky and tight and also to test smoke. The ghost toof if super frosty and sticky and smokes great. They all smoke well from the nugs I've tried and all 4 strains look great. Looking forward to trying the final product in a couple of weeks.
a year ago
Harvest day! It's been a great experience growing in coco and these Mephisto genetics really stand out.
a year ago
growlow Pics: 3- Samsquanch x fs 4- Super Orange Haze 5- (CDLC x fs) bx fs 6- Ghost Toof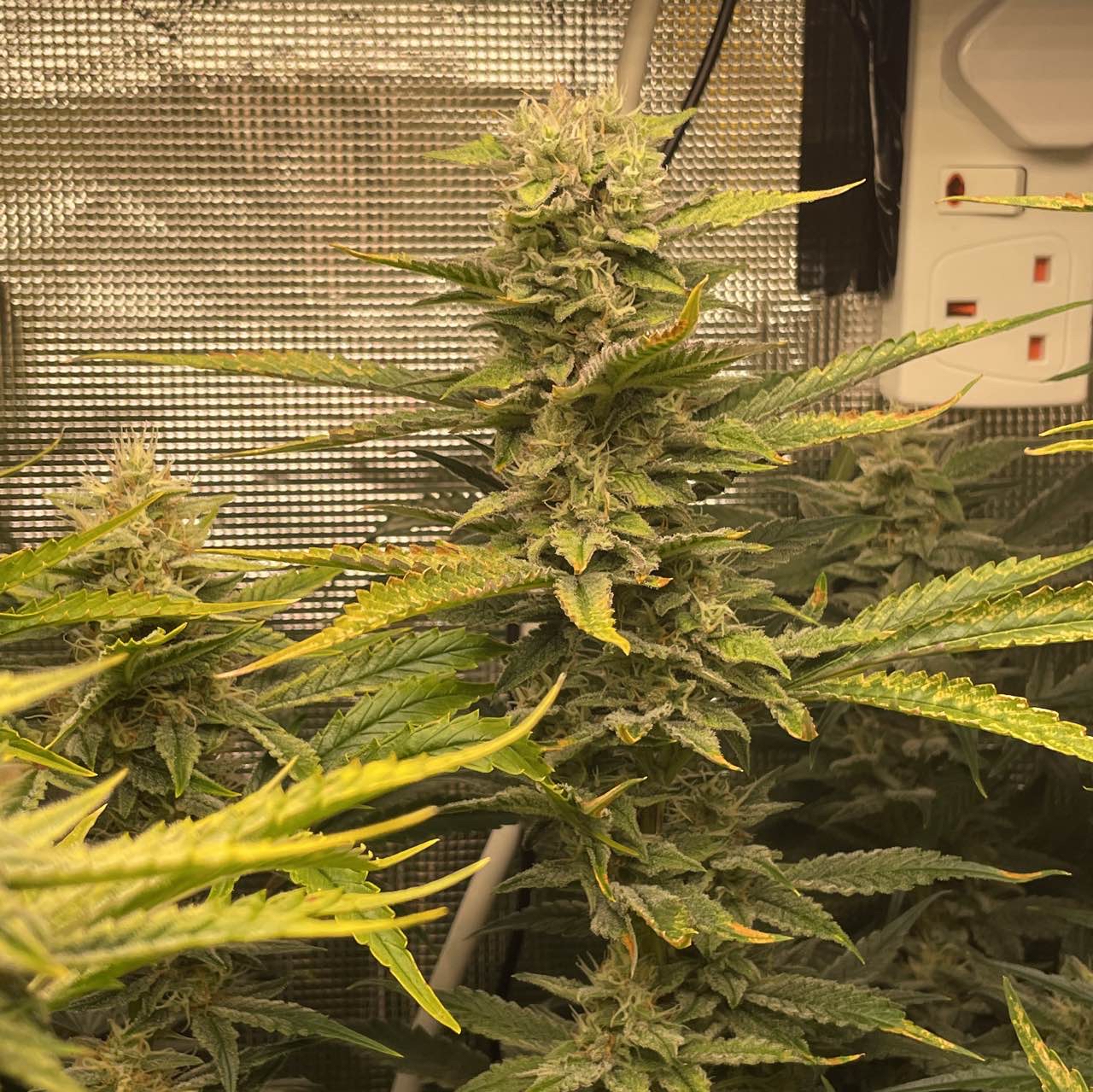 60, been away for 10 days or so, brother looked after them 👌 going strong.
a year ago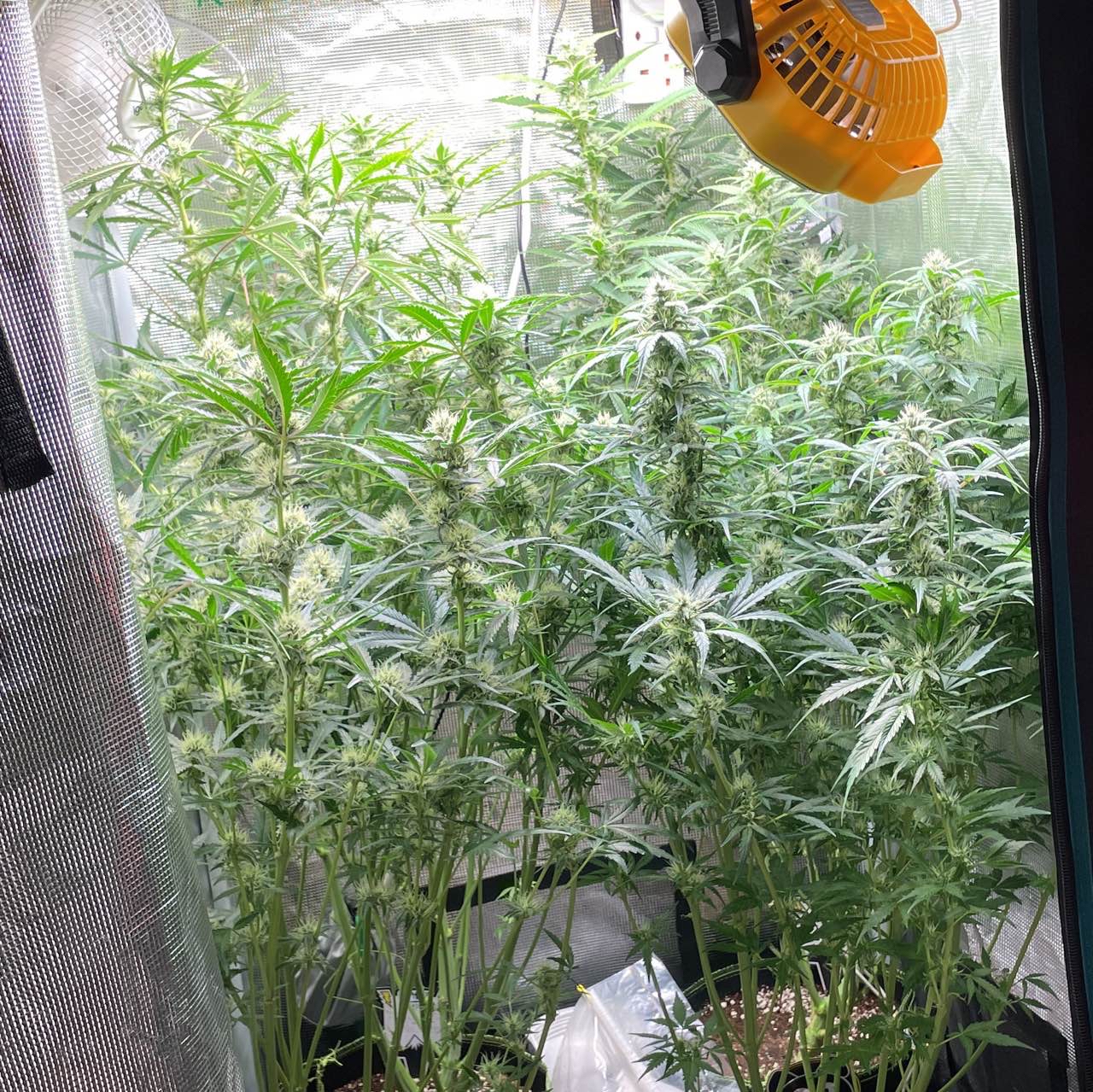 growlow Most are about 1m ish, the ghost toof is the tallest, 120cm maybe
growlow These are the most vigorous and healthy plants I've ever grow, having to do masses of defoliation just to keep on top of things but that's a good sign
growlow Thanks guys! Never grow meph before but follow the r/mephheads reddit page and from the consistency and beauty I've seen over the past year or so I had to try them myself. Of the 3 grows I've done including this one, this is the best by far, however the past two grows I've done have been in biobizz allmix soil and this one is coco with supercharge so from a scientific standpoint I don't have a legitimate control but if I exclude the fact that this grow is coco and hydro nutes and the last two were soil and biobizz nutes & different strains, Mephisto wins by a very long shot
mr420guy Looking good they are big already
19 - Began LST today, all looking super healthy and about to explode into veg.
a year ago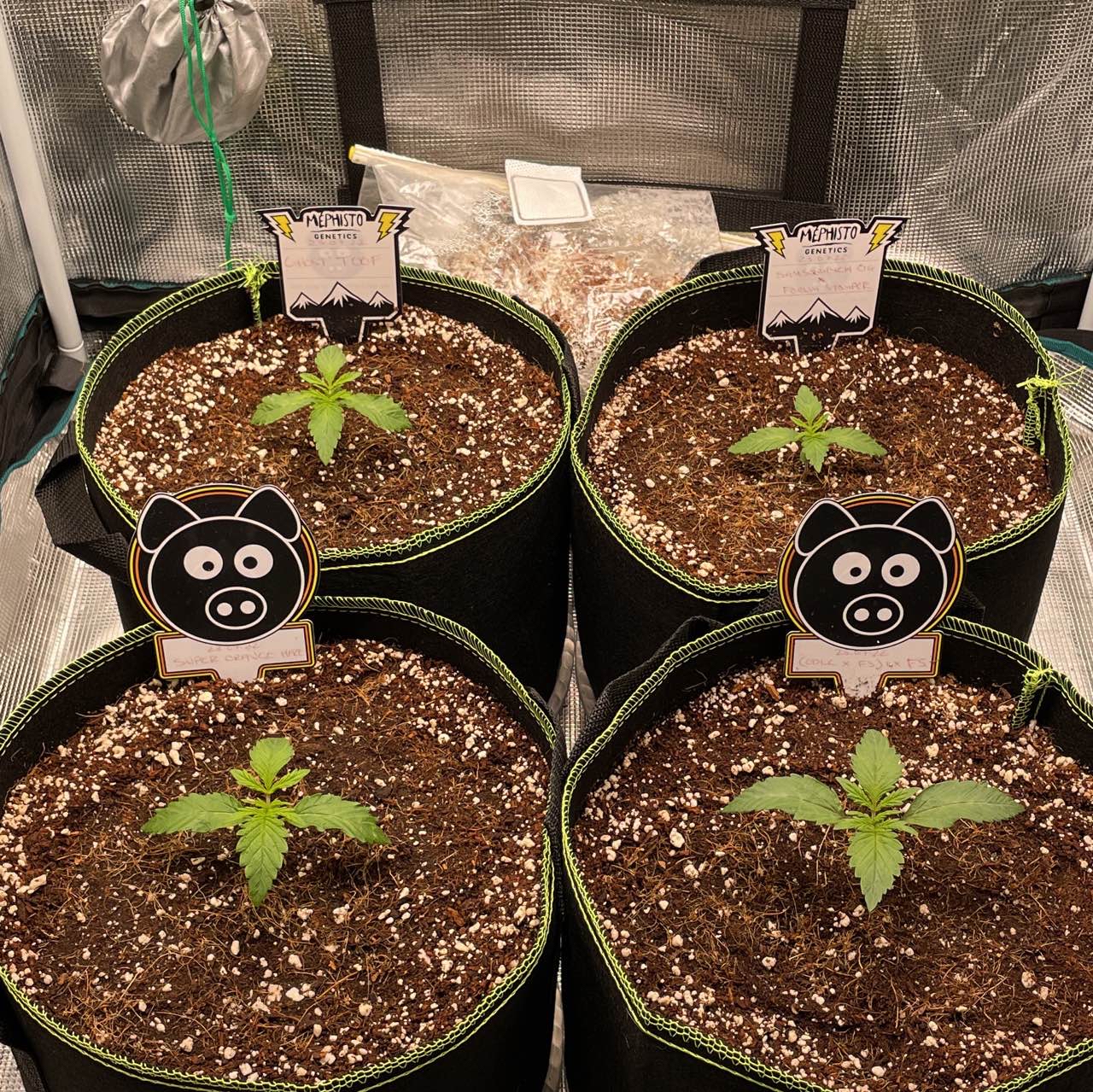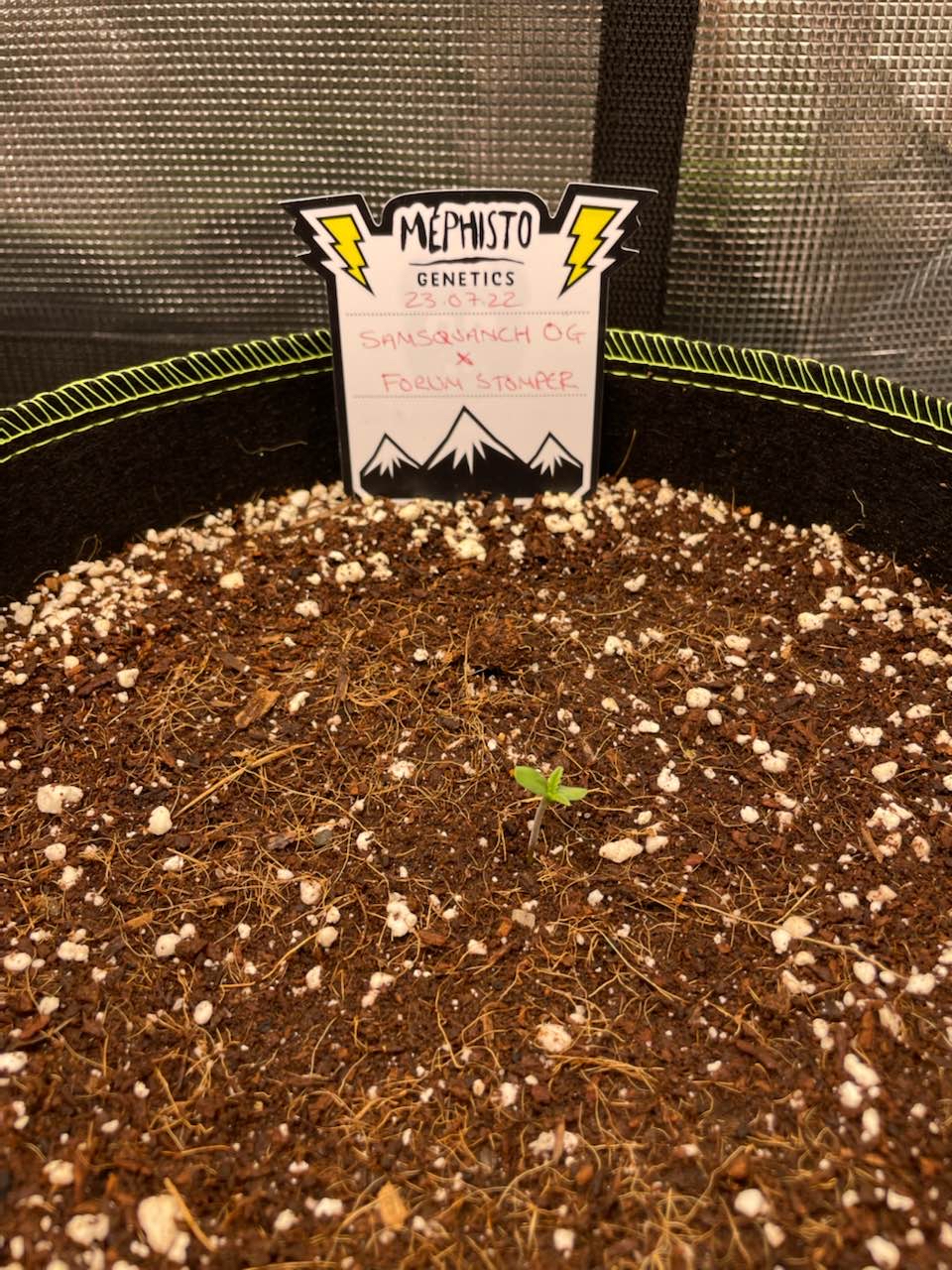 Planted on 23/07/2022, germinated and appeared on 27/07/2022, first set of leaves appeared today (28/07/2022). All germinated and sprouted at the exact same time, a total of 4 days.
a year ago