Trainwreck (Auto)
Fast Buds
3 Trainwreck Autoflower plants, in 3 gallon plastic flower pots, in a 3ft x 2ft x 4ft VivoSun grow tent, under a 315watt Ceramic Metal Halide grow light, with an 24/0 lighting schedule, the medium is Bio-All living soil, & they're being fed Nectar for the Gods' organic Spartan Regiment. (water, feed, water).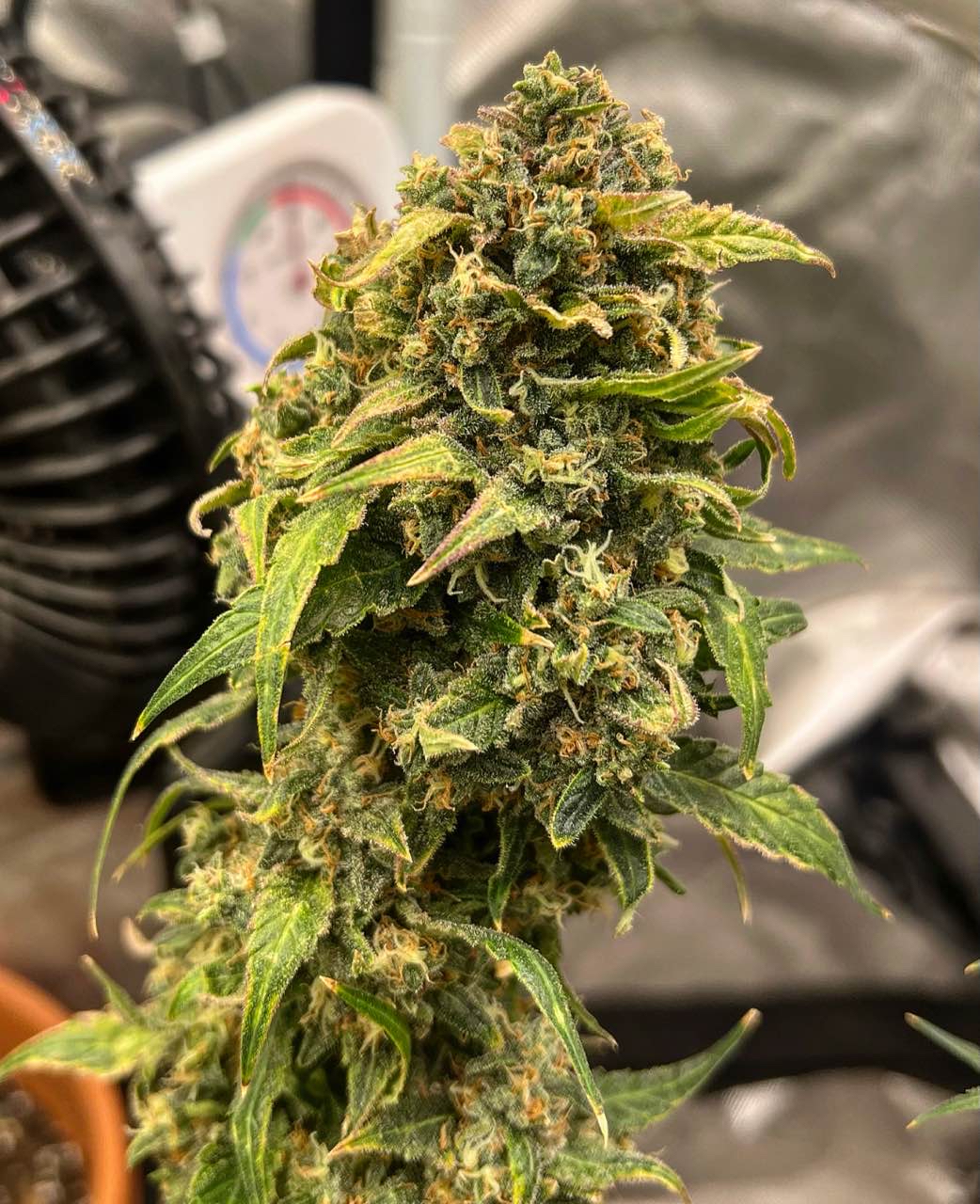 Gonna end up choppin' this one down soon, she's just about ready! She's been being flushed. So now it's just a matter of when.
2 months ago
I chopped down 2 of 3 Trainwreck plants (7/4/23) so far! That makes this baby the last of the Mohicans & she's lookin' absolutely beautiful! I'll prollu let this one go for another week or 2, then chop her down. Cannot wait! STAY TUNED!
3 months ago
The flushing process has commenced!
3 months ago
Starting to flush these ladies, a lil bit behind schedule according to the strains "estimated grow time" (a whole whopping 8 weeks from seed to harvest), as I am 2 days past that as of now & only just starting the flush lol. I'll upload some pics of the trichomes later, whenever I can actually get a decent picture of them in focus.
3 months ago
Trainwreck is starting to come along veryyyyy nicely! We're at the 2 month mark, so these babies should be finishing up any time now. I'll probably start flushing them in about a week or so. They gotta super dank, sweet, & lemon-y aroma to it. Can't wait to see how well those terps hold up after drying & curing!
3 months ago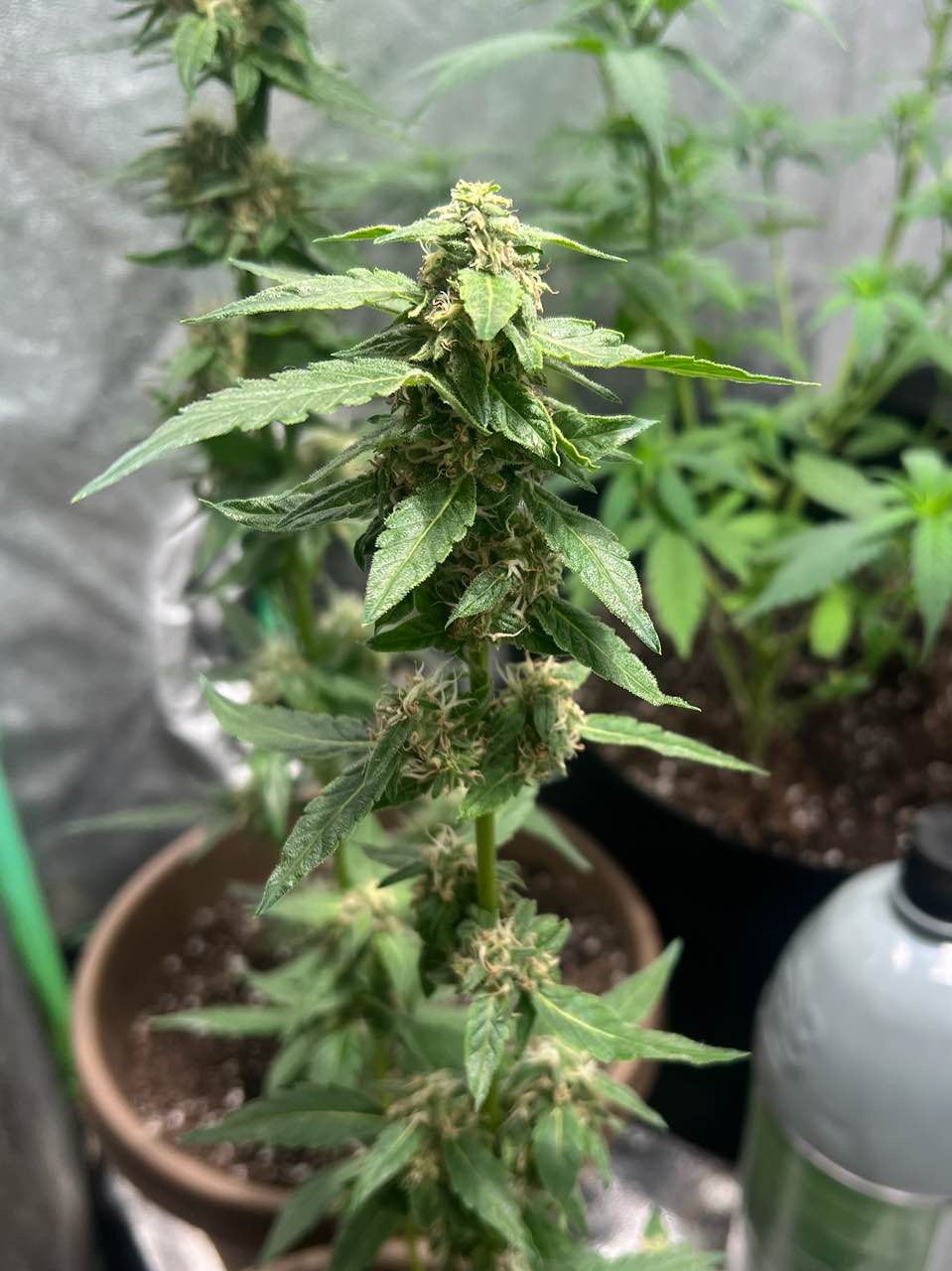 The white pistils are just starting to get their orange-ish hue, started producing some beautiful lookin' trichomes, & is starting to get a super dank, sweet, & piney aroma to them! I'm just really hoping that they fill out completely because they technically only have about 2 weeks left according to their grow time/info. So I guess we'll have to wait & see!
3 months ago
BigCatDad I have a #1 skunk that had small buds didn't think it was going to be any good, but the last 2 weeks bam it filled out nicely.
mattchewwww Yeah they're definitely no where near done growing yet. They've gotten noticeably bigger since taking these earlier today lol. I find that I usually always go a bit longer than the recommended grow time anways.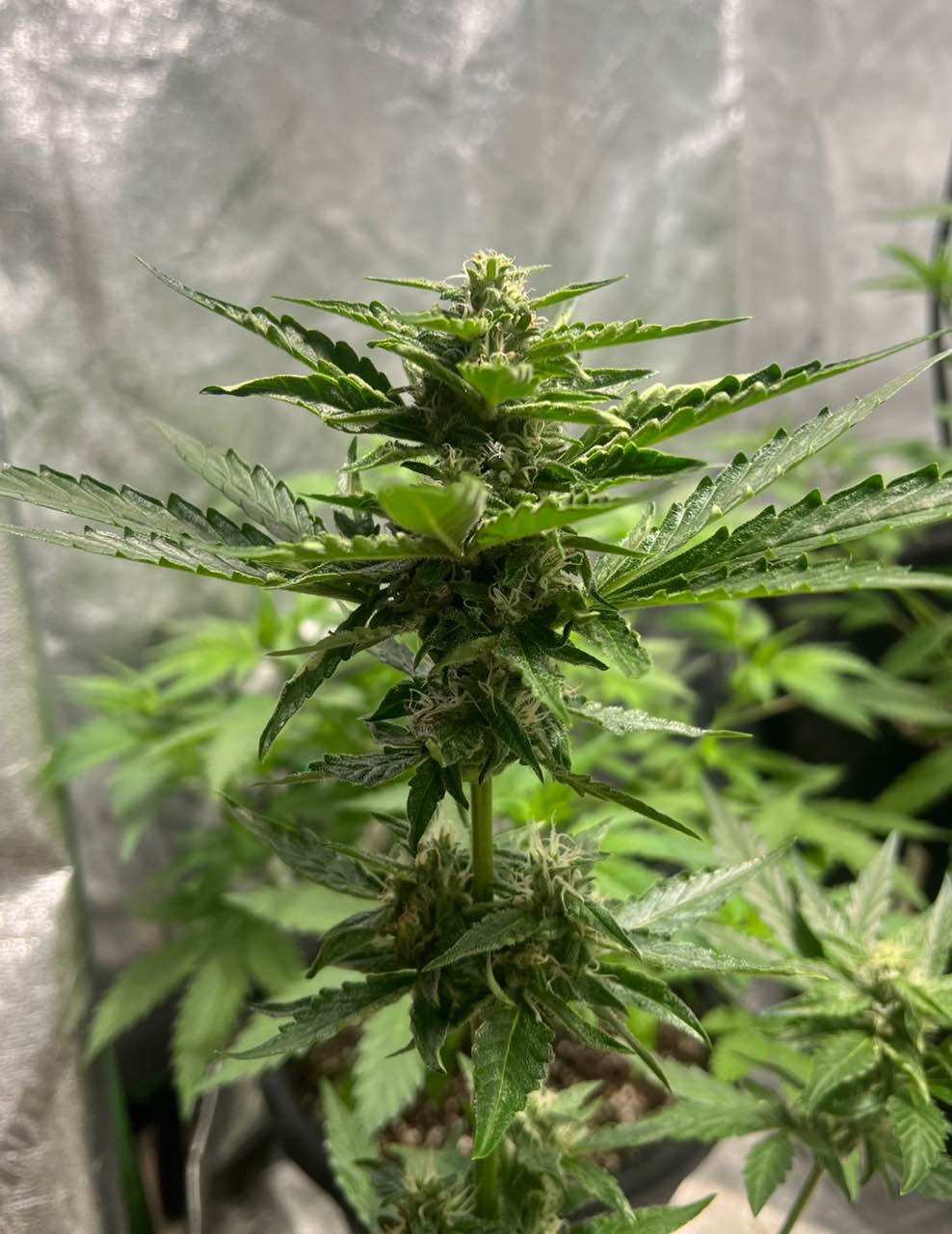 The 3 Trainwreck autos are starting to fill out veryyyy nicely! Just started forming some beautiful trichomes & started to get their dank/gassy aroma. They're still on a water, water, feed schedule & still being fed the 'late flower' doses at feeding time. Won't be changing anything until it's time to flush.
4 months ago
Autos are lookin' great! About a ⅓ of the way thru flowering. Today was the first day of their upped dosage of Herculean Harvest, excited to see how well they continue to do!
4 months ago
Lots of Pistils showing up every where! Love how they're starting to shape up! Upped their dose of Herculean Harvest to the recommended early-flowering dose & so far so good!
4 months ago
Plant are still doing amazing! Been responding very well to their full strength Nectar for the Gods feedings, gonna have to use Bloom Khaos while the lights are out, using it as a foliar with a CMH light is not a good idea! Other than that, we're right on track!
4 months ago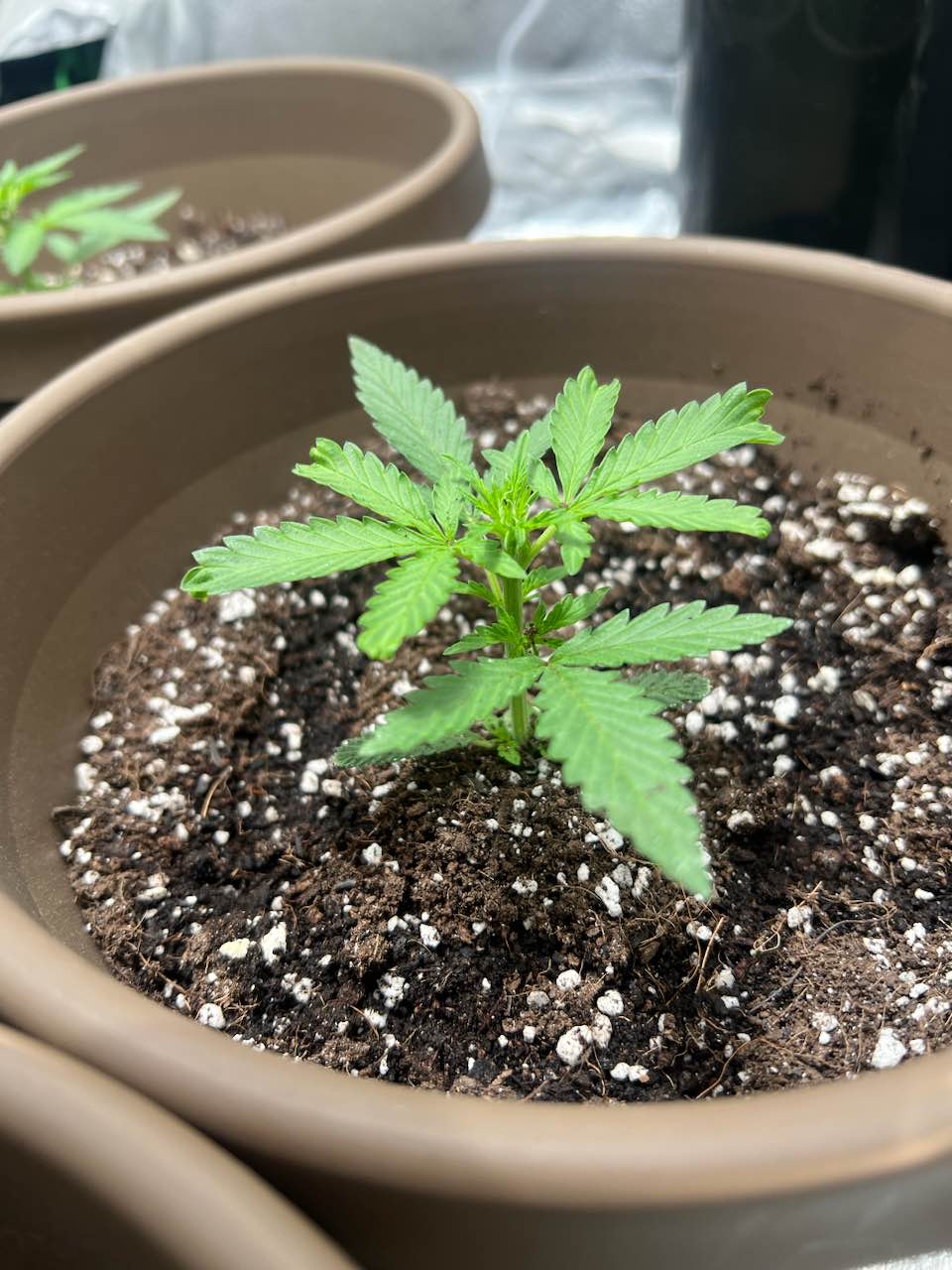 All plants are going great, especially after their first 2 feedings, the first feeding was at ½ strength, the second feeding was full strength, they both responded GREAT to Nectar for the Gods Spartan Regiment. Will be giving Bloom Khaos as a foliar next feeding.
4 months ago