MrRosi
Gorilla Girl Auto
Fall 2021
6 seeds in peat pellets
Getting close.. also having a bit of a Manganese deficiency issue or something.. they are still drinking lots of water though so I am not too sure.. don't t believe it to be a cal mag deficiency
a year ago
The one girl is getting a little unruly
a year ago
NFSOT & FEPO .. Gorilla Girl Autos.. Day 32.. Nute changeover to flowering nutes solution.. 550ppm 1.06 EC 5.8pH 60deg water.. Room 80.6deg 69% RH 1.03 VPD (Going to adjust to 82deg 62% RH for a few days then adjust to 72deg 45% RH until harvest (75 days).. not sure I am going to keep the scrog net on.. wondering if required if I haven't topped or fimmed the plants.. Thoughts??
a year ago
Cut access into my buckets.. will be installing scrog in a couple days.. showing signs of preflower
a year ago
Bought some cable concealer tracks and did some airline management.. much neater.. pH dialed in at 5.8-9 for 3 days 👍
a year ago
Roots looking nice
a year ago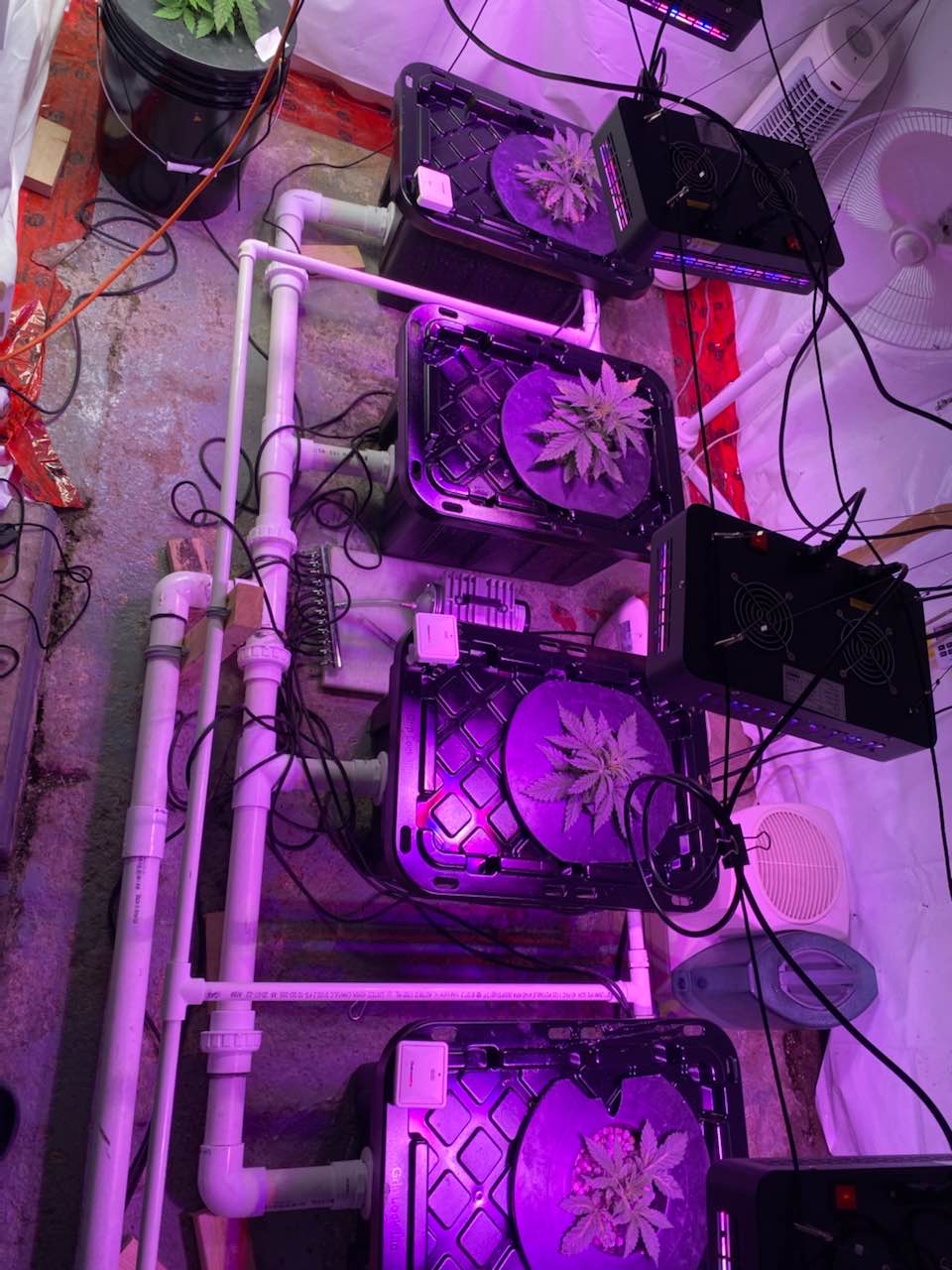 Ppm 760.. going to dial back to 500ish.. I hear autos can't take as much nutes ..
a year ago
Stock solutions day.. Pennies on the dollar.. works great
a year ago
Finally had time to paint the lids and bucket as recommended by a fellow growmie.. definitely blocks the light better 👍
a year ago
Water change today.. 500ppm 61.1deg 5.7pH
a year ago
MrRosi Yeah I think so too.. I topped up the leca to fill the cups up too
Growing pretty nicely..
a year ago
pH a touch nicer today 5.9 across the system and 5.8 in the bucket.. a couple changes to address soonish hopefully are painting the bucket and foiling the tote lids..
a year ago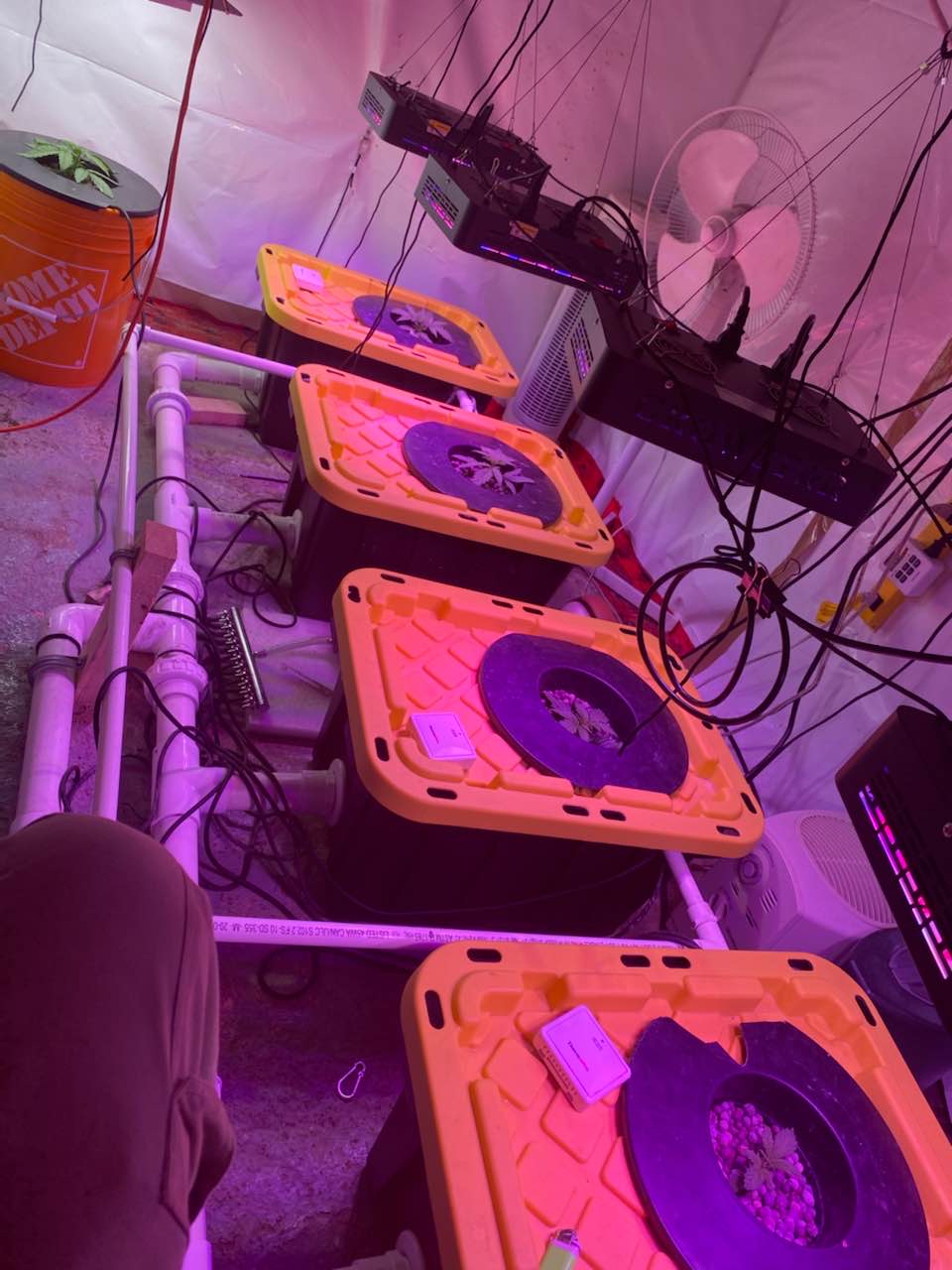 Still trying to dial in my ph a little better.. been swinging between 5.2-6.4.. trying to fine tune.. looking at writing a proper logbook old school.. make a little spreadsheet or something.. Keep proper track of all the particulars.. kind of wish the Bud app had it built in..
a year ago
mystrain420 _@eaegifts I keep a notebook of my feeds a things I do that I don't mention in many post. It's way better to keep notes. Just a suggestion tho yo may wanna back the lights up a bit
MrRosi I was wondering about the height.. my par meter says they are all around 310 at plant height.. maybe I'll pull them up a couple clicks.. good advice too.. good notes = good results 🤞
mystrain420 _@eaegifts Yea I always say good not for great totes lol. If you look into it a bit you'll find that those lights can't actually be measured properly.
View 5 additional comments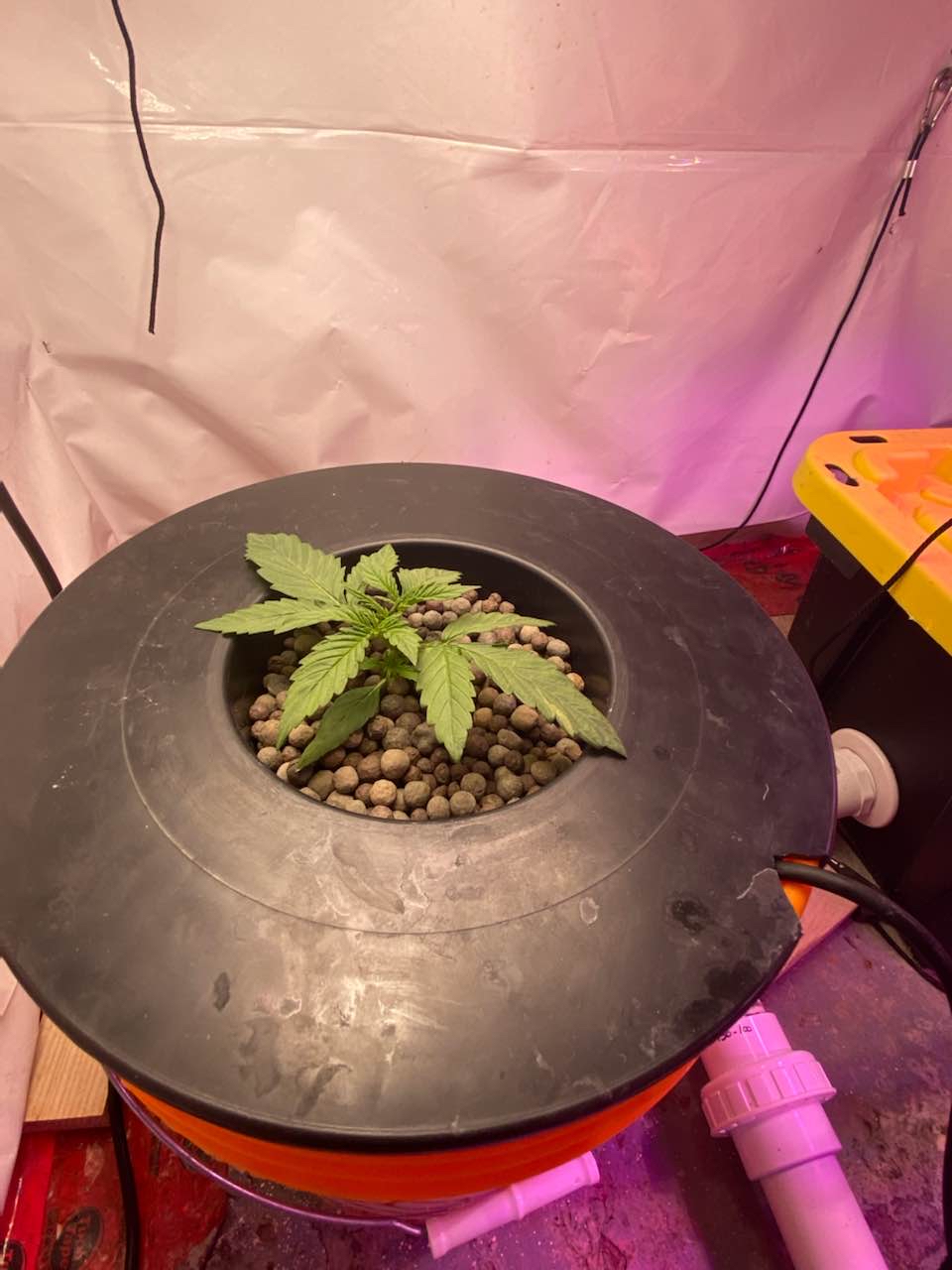 Coming along.. plant 3 and 4 not moving as nicely as 1, 4 and 5.. not quite sure if just pheno related.. pH 5.8 water temp 66 room 78deg 52rh 550ppm
a year ago
MrRosi Picked 2 fan leaves from plant 3 as they were all curled and weird looking
Water change.. npk, calcinit, magnesium sulphate.. 53 deg 500ppm 5.8pH.. 78deg 50% rh
a year ago
MrRosi Thanks 😀.. it's been a ride lol.. my wife don't smoke so she doesn't like the $$$$ I put (and keep putting) into it 😂..
MrRosi Just trying to get my whole operation to run itself with as little of my time as possible lol.. made a auto burping jar set up with my old air pump I just upgraded 👍🏼
View 2 additional comments
Water change.. npk + calcium nitrate and magnesium sulphate.. 500ppm.. 64deg.. 5.8pH.. 78deg w/ 53% RH
a year ago
Starting to move a little
a year ago
Doing well.. tap roots showing on most.. putting in system tonight.
a year ago
Into the system
a year ago
Moving along.. introduced to light.. 250par
a year ago
Blazin Fiend Are those jiffy peat pellets ? I've heard mix thoughts on those , because of root bound or something idk I got some but not sure if I should use next time or not.
Just put in prop dome
a year ago