Purple Afghani #2
Need better results
Two clones from first grow. The mother was very short compared to the Jack Herer it grew with. The lights were never closer than 30" and that was toward the tail end of the grow. These two will have ample light and a monster canopy so I'm hoping to keep the plants less than 16" tall from the screen and the light 18" away from the canopy.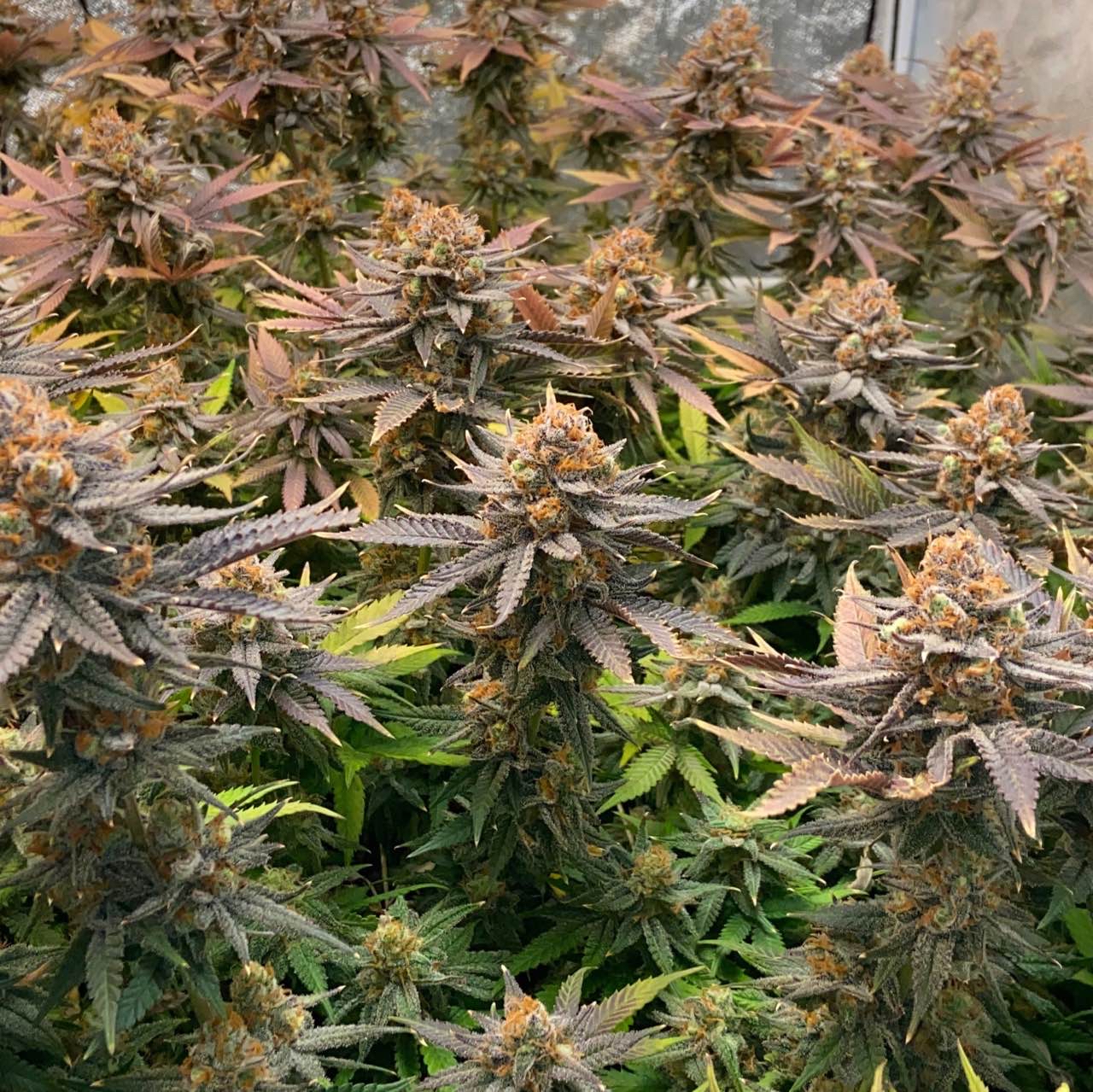 F-58 Started flush. Still waiting on glands to move from clear to cloudy. Lights dropped from 12/12 to 11/13 hoping to see it mature faster. Buds look great and purple everywhere.
3 years ago
F49-begin week 8 nutes. No bloom booster just 0-2-6; KoolBloom liquid, sugars, MammothP.
3 years ago
F37-Just getting some quick pics
3 years ago
F35-week 6 nutes. Added bloom boosters.
3 years ago
F28-fresh nutes.
3 years ago
F21-girls are getting new nutes. Week 4 mix.
3 years ago
F14-she's doing well.
3 years ago
F15- changed nutes out for fresh.
3 years ago
F10-Still filling the net.
3 years ago
F07- The plants are filling the net nicely. Starting flowering mix. 1-3-4, KoolBloom 2.5, sugars 10,
3 years ago
F0- moving 2 PAs into flower under a net. Not sure if I should raise it more (6") and let the plant reach? Any thoughts?
3 years ago
Just a few more days before they move to flower.
3 years ago