BuzzLongLeaf
White widow
November 24
About a week and a half into flower
Looking ok battled some deficiencies here lately. Smell is crazy tho
2 years ago
organic_grower Looks like it's going to be nice looking buds. Nice be work.👌I have a white widow growing right now, can't wait!
Looking ☃️. Couple weeks left hopefully she fills in more! I can't wait till she's done and cured.
2 years ago
She's definitely looking better and filling in now and the frost is coming on strong!
2 years ago
budman0211 Looking really nice! 👌. How many watts on the light and size of your tent?
BuzzLongLeaf I'm running a spider farmer sf1000 which is only a 100 watts and I'm in a 2x2 and this plant is every bit of 2x2.
budman0211 Wow! Great job bro!! That's 100 actual watts?
View 5 additional comments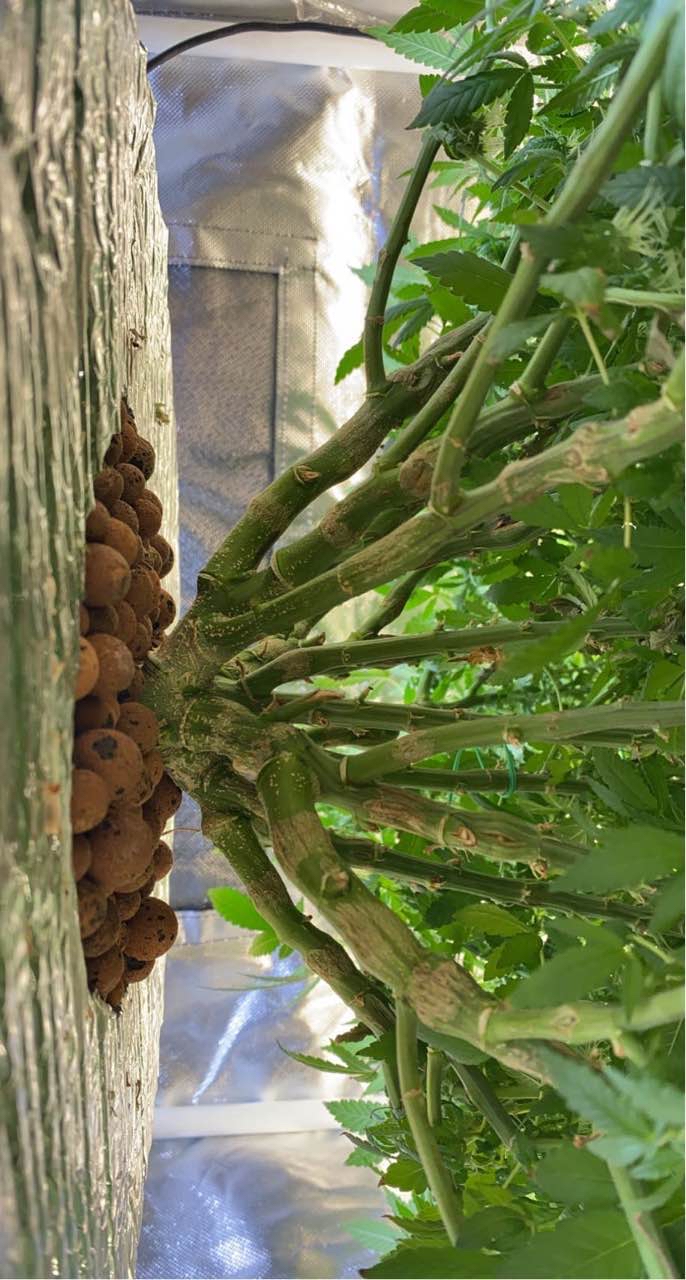 I was really expecting a lot out of this one but I ran into problems and seems I have a lot to learn still. I don't think it will yield what I expected but looks pretty frosty already. Still have about 3 weeks left hoping for a good amount of weight to be put on. Any thoughts?
2 years ago
KIOS_Funky84 She hasn't even begun to fill in bro, only thing I would do is slowly remove some of the inner fan leaves to open up more bud sites to reduce the larf. Other than that just be patient, widow can be done as soon as 8weeks or take as long as 11. Depends on phenos and breeder. Keep it green and grow on bro 👊🏻👍🏻
BuzzLongLeaf Much appreciated man will do! I was just afraid to touch it too much
View 10 additional comments
Nugs everywhere and stacking like crazy!!!!💪💪💪
2 years ago
Discpimp Well done! Going to be a great harvest!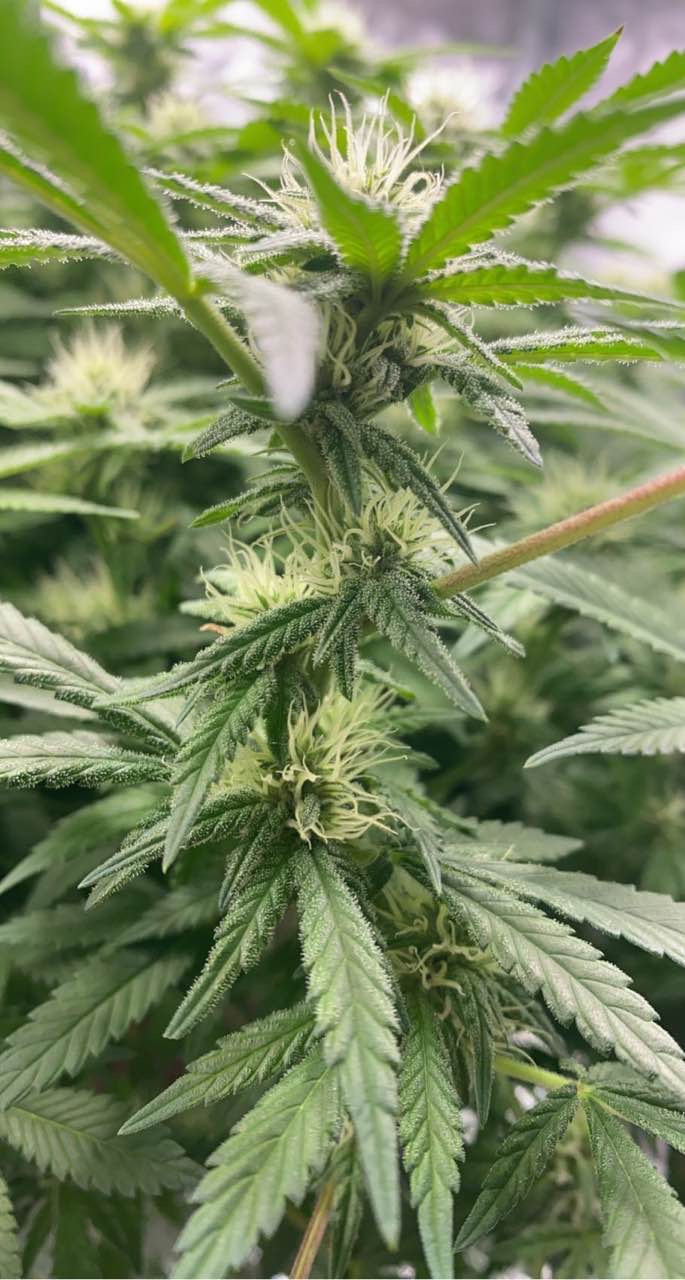 What's your guys thought on this one? I think she's a little behind for 2 days shy of 5 weeks of flower but this is my first time growing a sativa dominate strain.
2 years ago
She's stacking nicely and getting some frost to her
2 years ago
She's looking good! Getting super frosty and stacking nicely. Should be smooth sailing from here. 🔥🔥🔥🦨🦨🦨🦨⛽️⛽️⛽️⛽️⛽️
2 years ago
forkdik Man this is motivating if ever there way I love to see ppl and there plants thriving together and growing mental and visably !!!
lation1984 Damn that girl looking like a boquete of flowers
Had to defoliate her a good amount. She had more bush than my ex girlfriend. Hoping for a nice yield of some dank!🔥🔥🔥🔥🔥🔥🔥🦨🦨🦨🦨🦨🦨⛽️⛽️⛽️⛽️⛽️⛽️
2 years ago
View 2 additional comments
2 weeks in and looking good and healthy couldn't be happier
2 years ago
Pre flower is in full swing!
2 years ago
Bounced back from cropping yesterday.
2 years ago
colbymoore Boy oh boy are you gonna have a lot of bud sir
BuzzLongLeaf Haha man that's the goal! Hopefully turns out dank
Cleaned up the bottom 1/3 of her
2 years ago
Did a little cropping and opening up room for more bud spots
2 years ago
BuzzLongLeaf Thanks man lots of training and care to get to this point
JG705 Growmie, dang! Get a scrog net on her and flower that girl, she ready 😍🌱
BuzzLongLeaf I'm about a week and a half into flower and scrogging isn't really an option for me with dwc unless anyone has an idea on how to change the water without removing the whole plant. This is only my second dwc grow
View 1 additional comment
My second grow in dwc and this thing is a bush
2 years ago