Banana Kraze
Winter 2022
One banana kraze plant in a 4x2x3 tent with a full spec light vipraspectra brand. Seed from Dutch passion.
Banana kraze: Dutch passion co.
Just ordered these yesterday from NASC 3 seeds per strain! Pretty excited for when they arrive! Going to do an outside run then an indoor…
2 years ago
sir_terpes024 Oh!!! Mannn!!! I'm serious I can't wait hahaha new tools and new seeds are the two things I get all giggity over hahaha never worked with any of these crosses so I'm interested to see how they put out and hold up!
stick e fingerz NASC huh yeah ima check these out sounds interesting I'm also looking for a top cup winning high cbd 1:1 strain
View 17 additional comments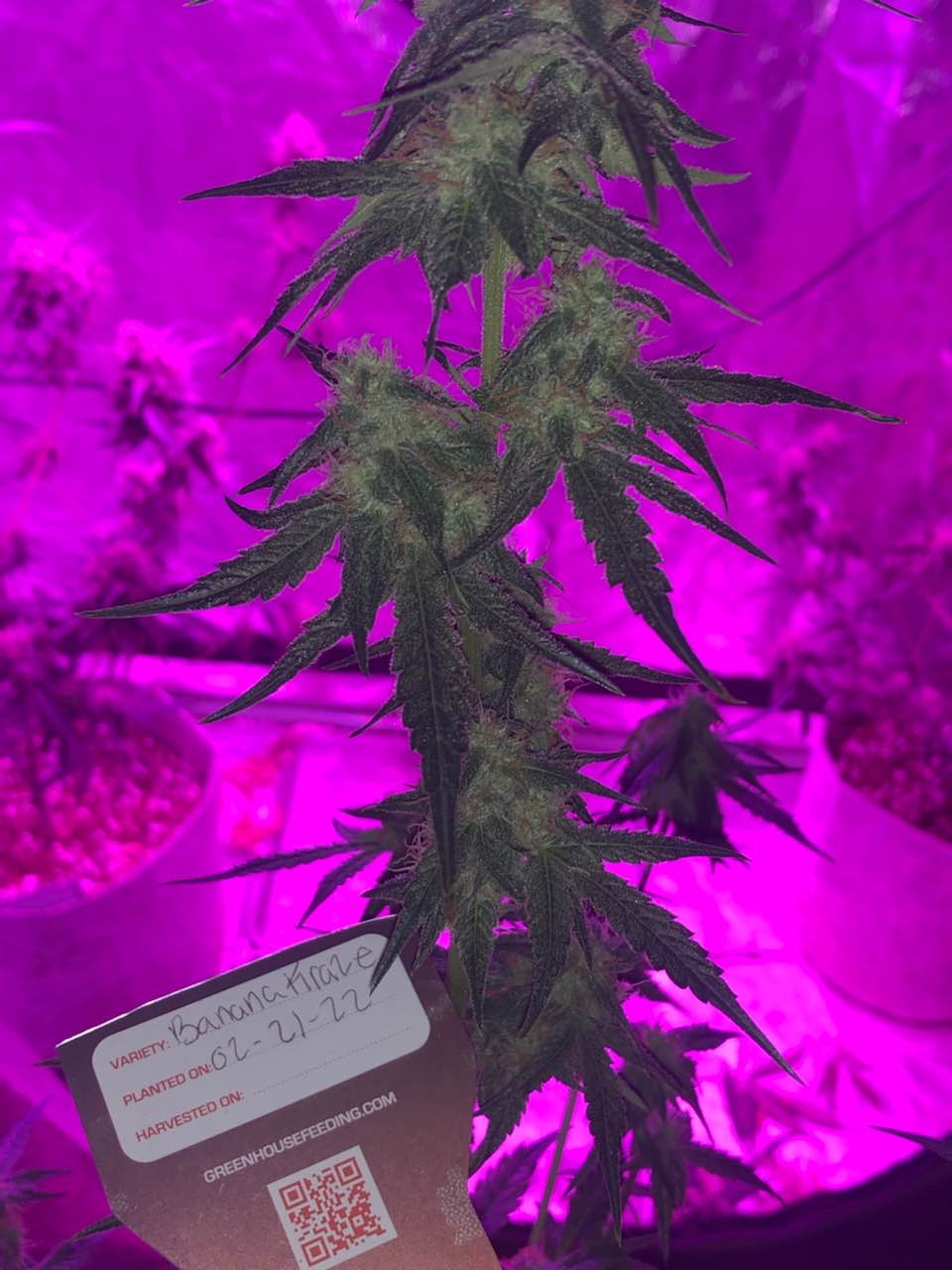 About 3 feet tall looking good going to wait two weeks 🌱✅
2 years ago
forkdik This I likely to seee dank frost yummy
Pretty happy with how she's looking (:
2 years ago
Really liking this banana kraze 👌🏽🌱
2 years ago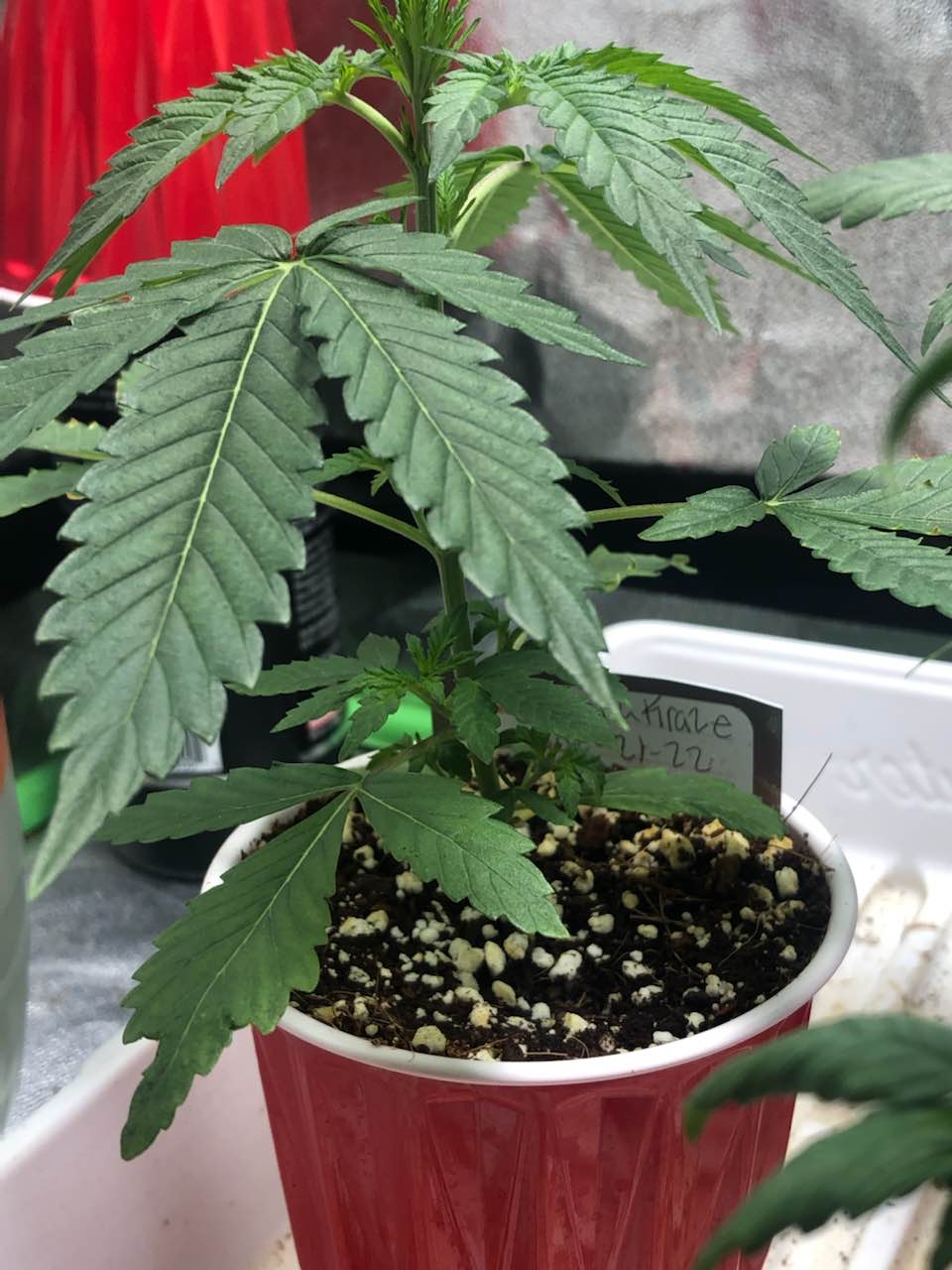 Got some growth temp is 76 at night 82 in the day ph is 6.0 I haven't really given much nutes to the medium other then clone x going to move these plants to the 5x5 soon.
2 years ago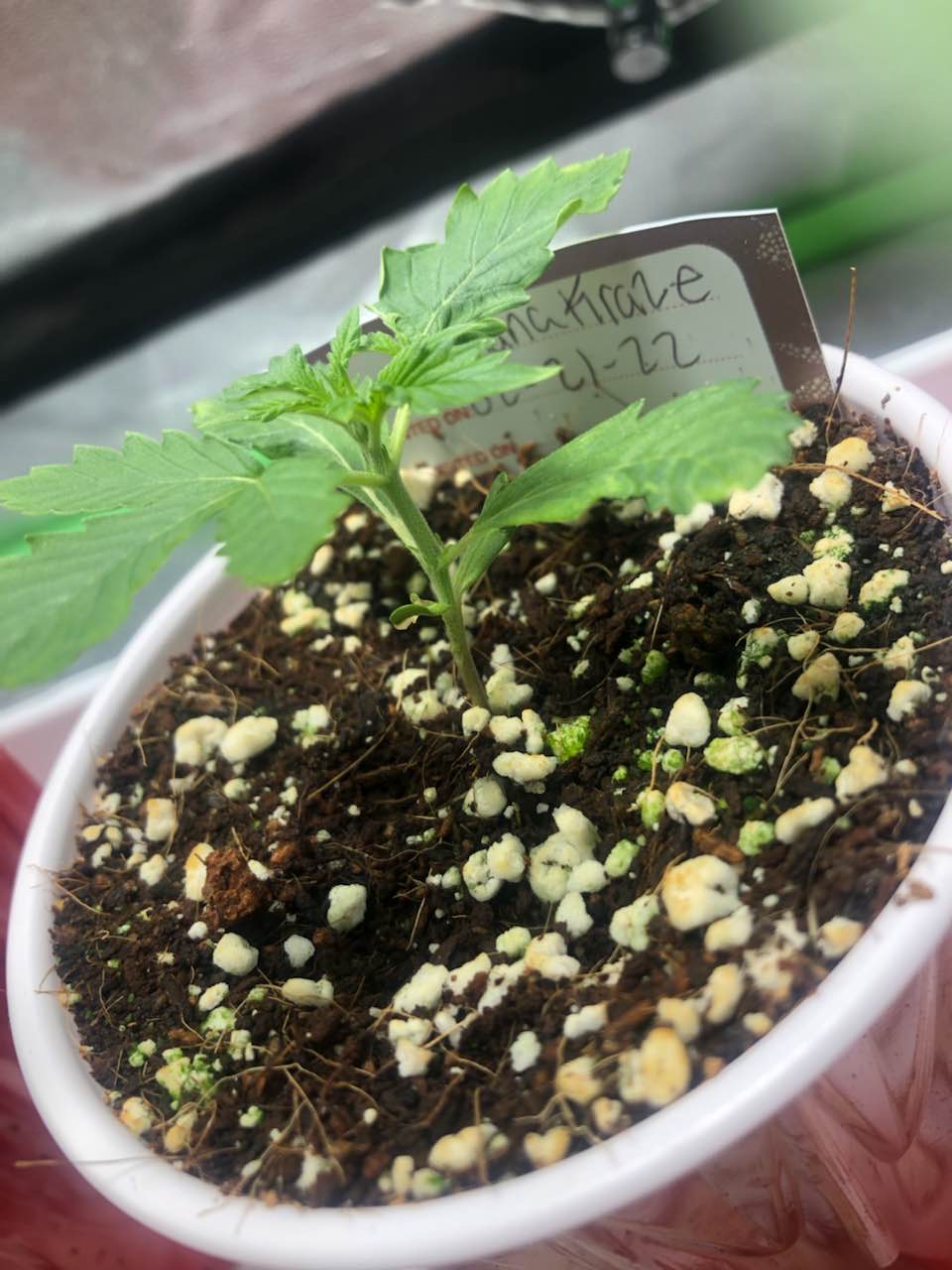 New set of leaves 🍁 some growth going on added some big grow nutes 10 mls to a gallon jug then feed from there
2 years ago
Organic I never know what day I planted mine on 😅
sir_terpes024 I'm usually good about it hahaha but this time I was tapping happy on the screen and just saved the post before setting the correct date hahaha 🤦🏽‍♂️ #struggleswhilestoned
Organic I gotta check see if you updated! Dutch Passion great genetics.
Raised the light another 4''💡
2 years ago
Got center growth going on she should heal and grow just fine!
2 years ago
I forgot to take the days back on the calendar on this app.. I'd say I'm on day 5 already 🤦🏽‍♂️ so what happened is I think some clone x got on the leaves and dried it out especially when I had the light on high and to low on them.. learned my lesson hope she recovers
2 years ago