Mimosa X Orange Punch
Barney's Farm
One mimosa X orange punch photoperiod in FFOF under a ViparSpectra XS1500 Pro (150w), grown with FF Trio nutrient line and Botanicare Cal/Mag until flower, then began using Gaia Green dry amendments 2-8-4 Bloom, 4-4-4 All Purpose, and Gaia Green Worm Castings
Chop chop mothafucka
11 hours ago
Gunna harvest any day now.
11 days ago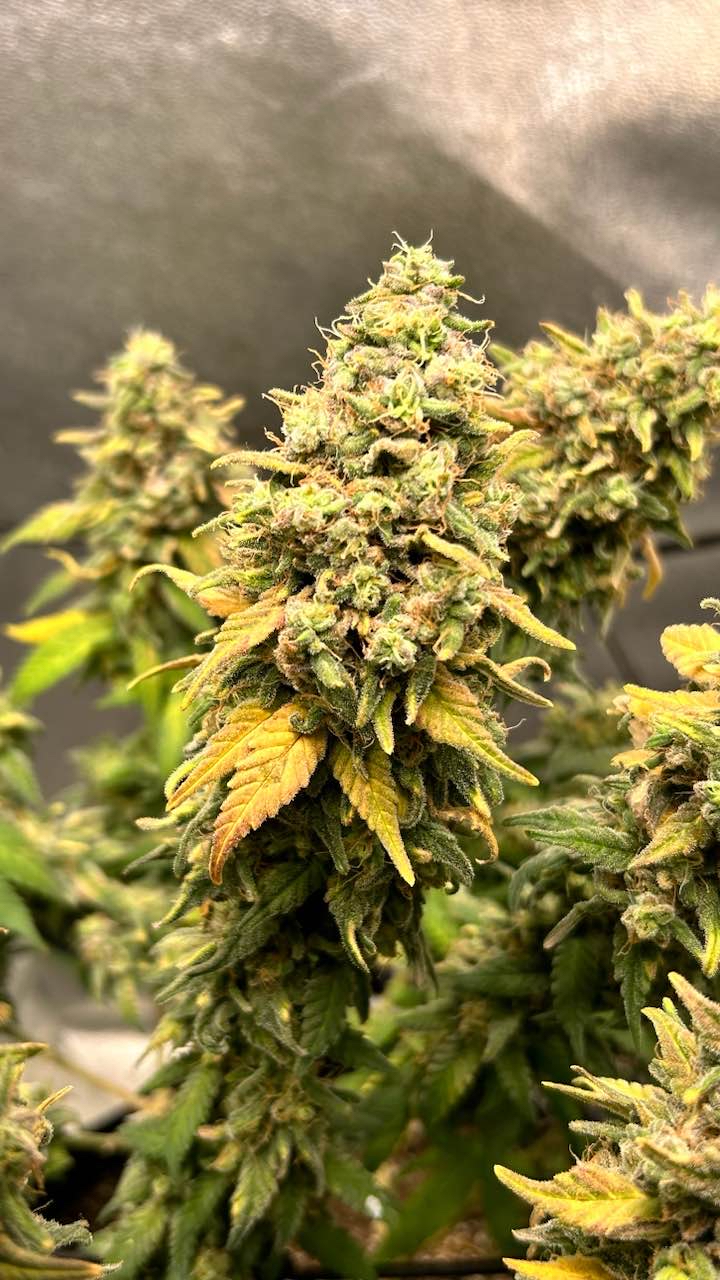 Still not ready 😫
13 days ago
SM0K3Y u weren't able to turn it purple?
BoofCity There's small purple tones but yeah where I live temps have been 95F - 105F lately so getting my temps down has been difficult. Looking to invest in a portable AC unit to push temps lower to bring out the purps.
SM0K3Y yeah man still a beautiful plant tho🔥🔥
All milk, no amber.
19 days ago
Day 49 of flower
a month ago
BoofCity You know, the terps aren't too crazy tbh. There's a mellow citrus smell but nothing overly dramatic.
BoofCity Hopefully within the next few weeks the smell will develop.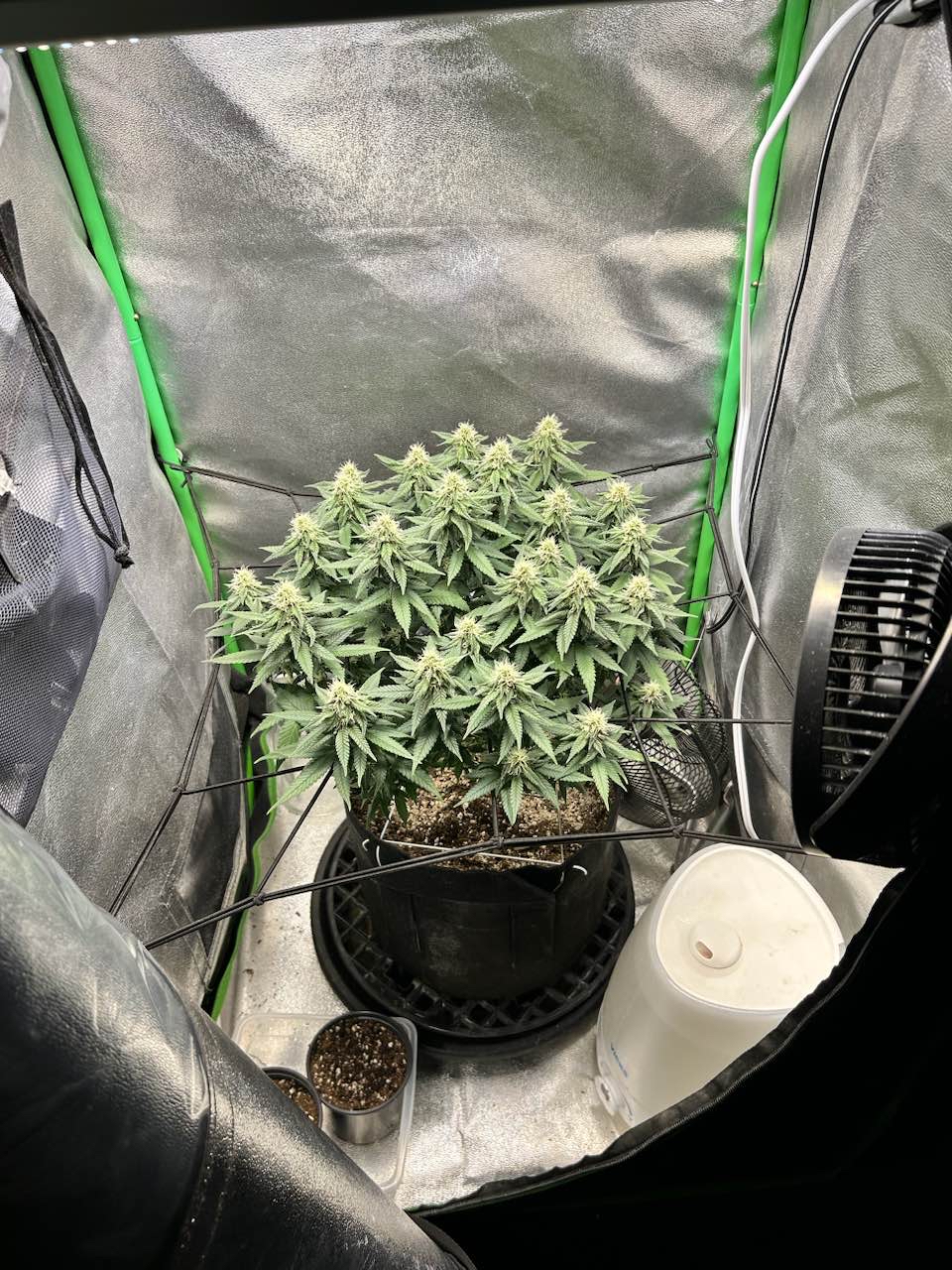 Wish I utilized more of the space in my tent, I'll just have to run this back bigger next time. Got two more seeds left. Didn't expect this strain to stay short and bushy after the stretch. Live and learn. 31F
2 months ago
Temps got a bit warm, humidifier was out.
2 months ago
Decided to flip. 7F
2 months ago
So anxious to flip but I want to scrog first. Prob won't flip for a few weeks.
3 months ago
SaviiBuds Your canopy is great! I would flip her now 💚
Love me sum bush
3 months ago
Man, mainlining really stretches out the veg time.
3 months ago
adders She looks good, I eyed up the mimosa x orange punch seeds earlier so I'll keep an eye on this 👌🏻
ounce truly does, i have a blueberry auto i main lined barely flowering. it was germinated mid april lol
BoofingIt I haven't tried growing an auto yet, i thought HST was kind of dangerous with autos, but im glad you were able to do it!
So far so good… I think
3 months ago
I'm in a 2ftx2ftx4ft and I want to maximize my yield, how many tops should I make to get the most out of this harvest? Is a SCROG a good idea for a mainlined plant?
3 months ago
bigbudz1776 Top anytime after the 3rd node and bend her sideways. Just be careful not to snap her. Harder to do the further along they get.
I was nervous about snapping a branch so I took two days to slowly LST the two branches down.
3 months ago
Caliban You can rub and bend the stem slowly as they are more elastic at this stage.
Man she's bushy. Waiting for stems to get longer before I LST them parallel to the ground. Gettin ready to feed her. 🍃💚
3 months ago
First attempt at mainlining. Seems to be recovering nicely.
4 months ago
A few more days until I mainline this chica.
4 months ago
Moved her into to her final home. 3gal
4 months ago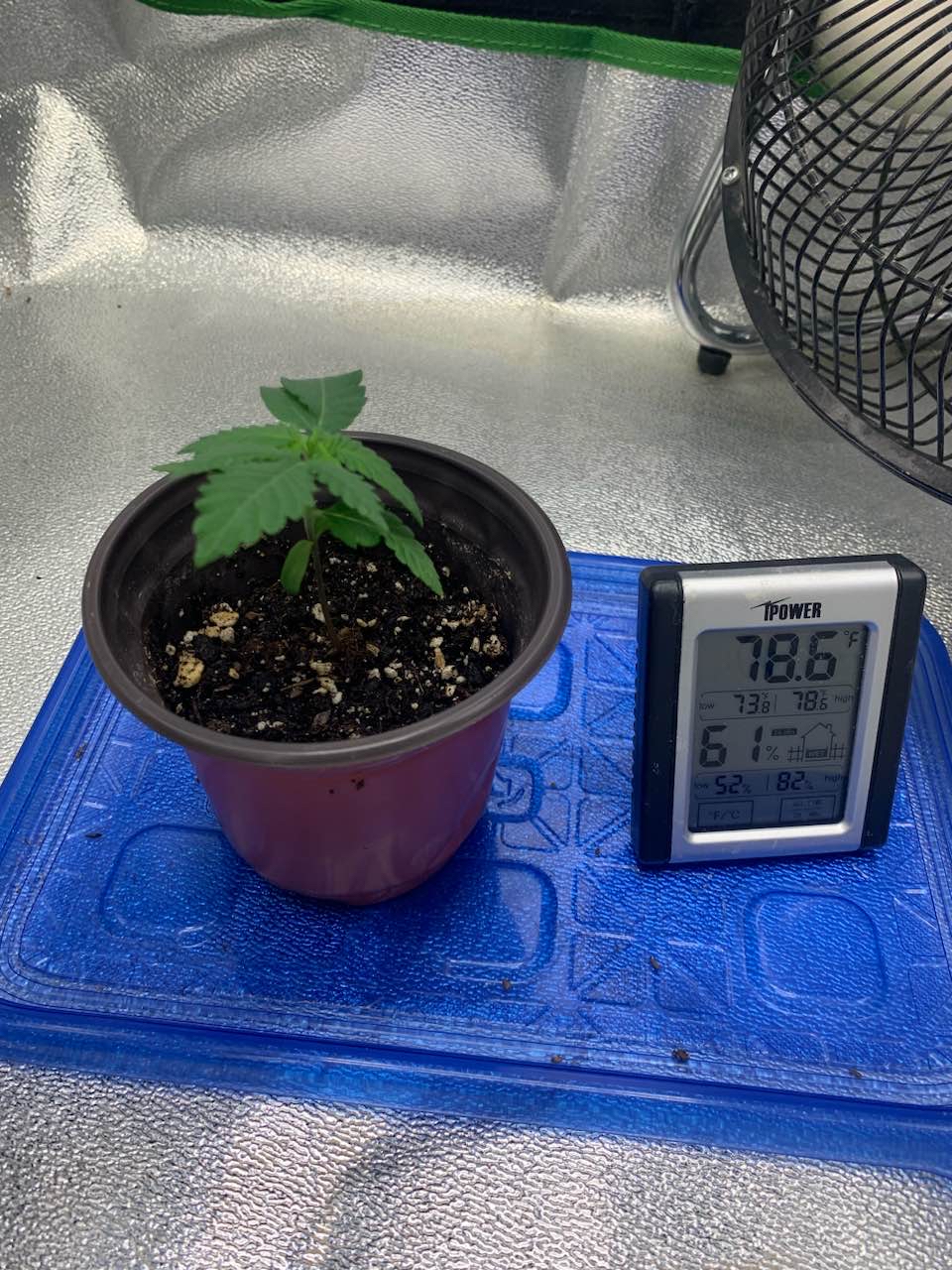 She's missing a leaf on one of her cotyledons. Mutation?
4 months ago
adders Looks like it's just mutated and merged, mine did the same I wouldn't worry too much 🙂