Beleaf Jam
Fall 2023
Started 2 Jam On It seeds from Beleaf. Coco, hand watered cropsalt, Mr Fulvic and Power SI
Pheno 2 is getting frosty (pic 2). Pic 1 is pheno 1
5 days ago
Haircut day! Both phenos look very much alike. Pheno B though has more trichomes so far.
9 days ago
Getting close to the end of week 3 of flower. I'll be giving her a haircut and switching to Crop Salt Bloom nutes on Wednesday. 62%RH @ 80F day and 73F night.
11 days ago
Had to weave and supercrop pheno A up front. Stretched a bunch over night.
15 days ago
Movin and groovin. 2nd net is up and in place.
16 days ago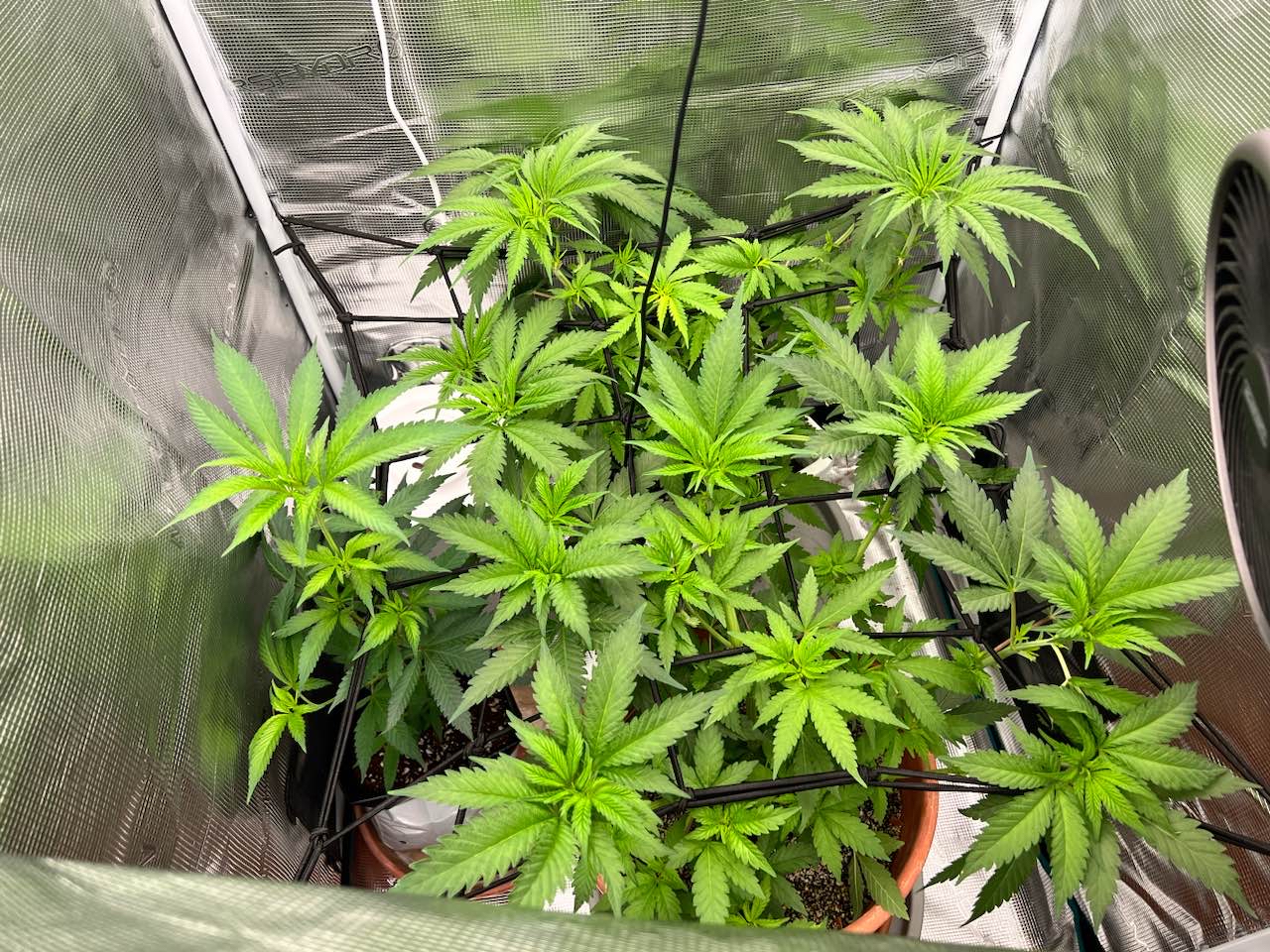 Doing splendid no stretch yet
25 days ago
First day of Flower. Also have a Superboof clone in a 1gallon.
a month ago
Took some cuts of each and throwing them into flower.
a month ago
Structure wise they both look great! They've been potted and will be pushed into flower as soon as I can grab cuts from them and the other residents. A friend gifted me cuts of Sherb Papaya and SuperBoof.
a month ago
I'll up pot them next week most likely. Need to get a few cuts of each then I'll flower to see if I have a good keeper or not.
2 months ago
1 long 1 short
2 months ago