First Grow
Winter 2020
Mother in law's seeds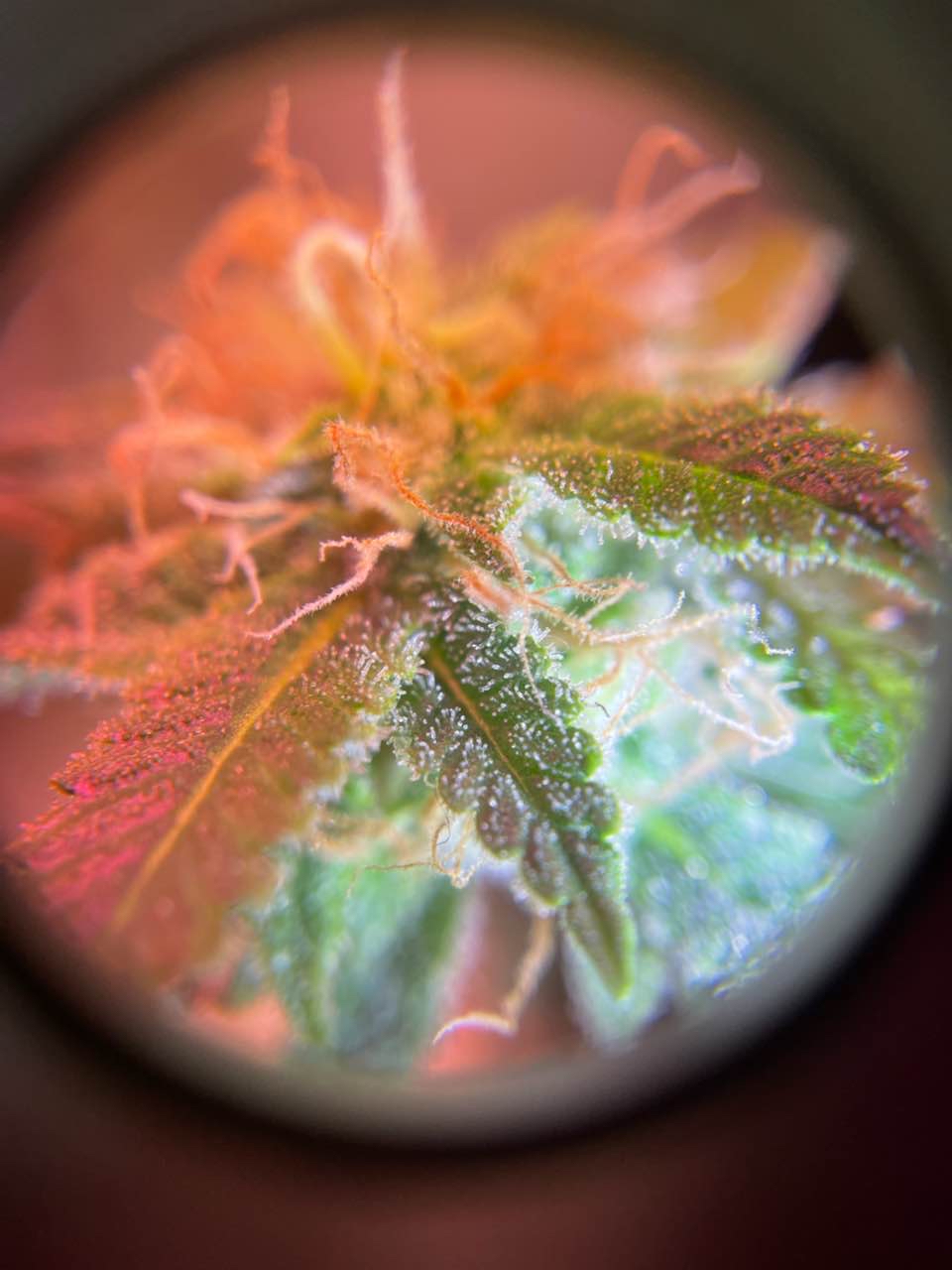 Waitin on the amber trichomes, the. Girls ready for the chop!
2 years ago
How is she going? 4.20 Harvest !
2 years ago
Added one more light.
2 years ago
Help the girls shed some weight, now go blossom 🌸🌺🌼🌿
2 years ago
Is this a girl? I really hope so, haven't get to update anything yet. I'm going a little heavy on the nutrition.
2 years ago
newbiePA That's female if it was male you wouldn't have the white pistils
Don't know how many of these babies going to turn out as females, so I planted every single seeds I got. Hoping to have some girls.
3 years ago
Kushinator Looking good too mate, let's hope they're all girls hey 🤞🏽🙏🏽
Babies new home arrived. They look happy :)
3 years ago
RADLabs Omg I fucking love your user name ❤️❤️❤️❤️❤️
Lights are 18:6 humidity pushing up to 60%
3 years ago
Moving the seeds to growing pots:) can't wait to see the little green popping out
3 years ago
One of my baby girl she poppin! 🤩🌱🤞
3 years ago
halal_homo @Kushingtons god knows. Lol I have no idea. I'll update it once I got a bigger bush
One of the seed has tiny sprout bought some stuff for setup their home
3 years ago
ganjaman420 Nice but I rather see the room/tent built with a plant. This isn't Instagram.