Outdoor grow
Summer 22
I've been building the soil here for over 10 years with organic amendments and microbe inoculations
Durban poison , blueberry
The bugs are really messing with them but they are surviving I hope the nymphs hatch and fly away soon before flowering sets in been giving them compost tea and potassium silicate spraying Athena ipm whenever I can these bugs are a nightmare
a year ago
pjizzle Try planting some plants near them to attract them off the cannabis at least that's what I do they're like bait plants
View 9 additional comments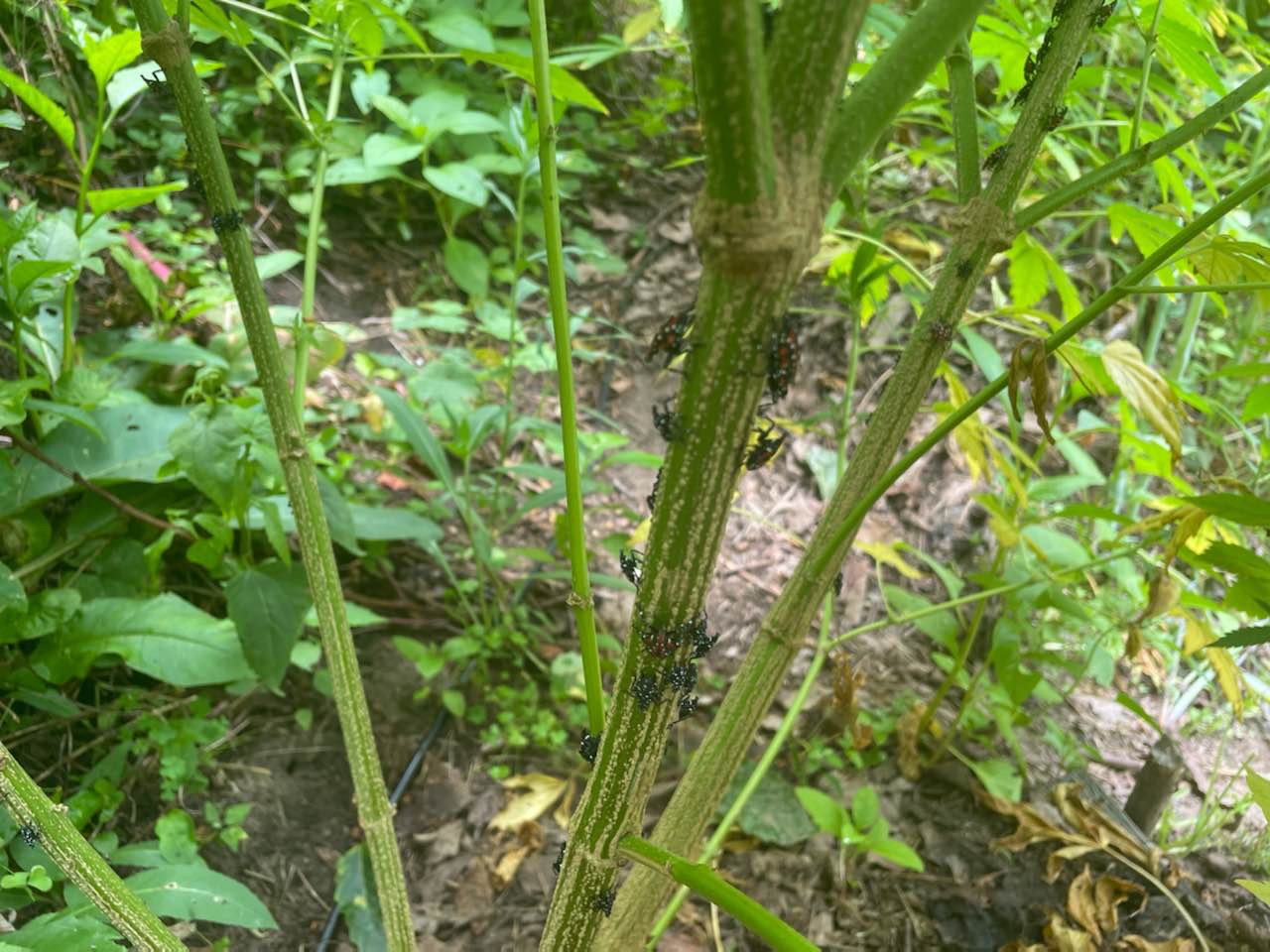 The girls are surviving but these bugs are insane please let this be a warning to take invasive species seriously and try your best to stop their spread. These spotted lantern flys are crazy I've been fighting them for three years spray kills them but in and hour they are back on the stem
a year ago
Chief Smokalot You could always rig up a plant tent where you could drape a mesh material over the plant. Some people do that to prevent 🐛 catapillars . Do these flys cause harm to the plant?
SCARMarksman Doubt they cause harm, but nobody wants bugs in their nugs.
View 10 additional comments
Same two plants buncha different shots the spotted lantern flys have been a hell of a nuisance all the lower and inner fan leaves are turning yellow and dying from them sucking all the nutrients out of the stem it's like you spray them and then two hours later there's another crew of them moved in spray is only effective with them if you spray the actual bug they don't give a fuck how much you spray the stem they will just poke right through with their little straw mouth
a year ago
HeritageSecretGarden Absolutely love your outdoor grow of two my favorite strains can't wait to see this one finish nice job brother 😎
bonojohnson Thanks man gotta love the classics i think all these poly hybrids are cool and all but heirloom cultivars will always have a place in my heart
View 4 additional comments
Im very pleasantly surprised at how good Athena ipm is working in this jungle
a year ago
trichometheatre I absolutely love this this is how it should be this is the way it will be if we all keep it up plant seeds it doesn't matter what they are just packing plant the seed again I fucking love this great job much respect☮️💚
trichometheatre I've been doing the same thing but for only 3 to 4 years but the microbial life is absolutely off-the-wall so you're not using any nutrients right
View 8 additional comments
Girls are doing just fine sprayed with Athena today
a year ago
View 1 additional comment
The girls are happy
a year ago
Survived another round of storms just sprayed with Athena ipm
a year ago
Just have a full dose of fertilizer and some foop mist as well expecting more severe thunderstorms tomorrow
a year ago
Same two girls just a slightly different angle I love growing outside it's so easy to build your native soil and use the strongest grow light in the solar system
a year ago
Beautiful bushes with two months left to veg
2 years ago
organic_grower Loving the outdoor spot! Is it in the bush or back yard?
bonojohnson It's sort of a gorilla grow on my property it's pretty much in the bush
The girls survived the severe thunderstorms today thank god I was devestated in late veg last year by them
2 years ago
bonojohnson Southern northeast lol it's a rainforest here I never make it past the third week of September and if I do it's rare due to botrytis
View 1 additional comment
Slight bug damage but that's normal never haven't had it seems like they start eating and the Athena deters them after a few bites
2 years ago
Did some lolipopping took all the leaves and stems that were close to the ground as part of my ipm program took some clones from the stems I cut off and added more leaves and worms as mulch to keep my mycorrhiza and other beneficials happy
2 years ago
bonojohnson Also sprayed with Athena ipm to mitigate the bug damage that was starting to occur
bonojohnson It's pretty light and can be used liberally I have it mixed half strength currently
Just sprayed with Athena ipm a second day in a row because the bugs have identified their target tommorow morning Im going so do a little lolly popping and get some airflow to the bottom of these ladies don't want their undercarriage going rotten in this humid jungle
2 years ago
These girls are loving all the rain just gave them a full dose of nutes so stay tuned for some explosive growth synthetic organic hybrid will always be the best method in my opinion
2 years ago
Weed! How long have you been growing outdoors? Have you ever grown in "air pots"?
bonojohnson 13 years I never had I've been building this soil for all of those years where my spot is on my property it taps into the water table so I don't have to water I only water to add nutrients or compost teas and stuff they grow into monsters every year if I used pots I'd have to haul water down the hill to them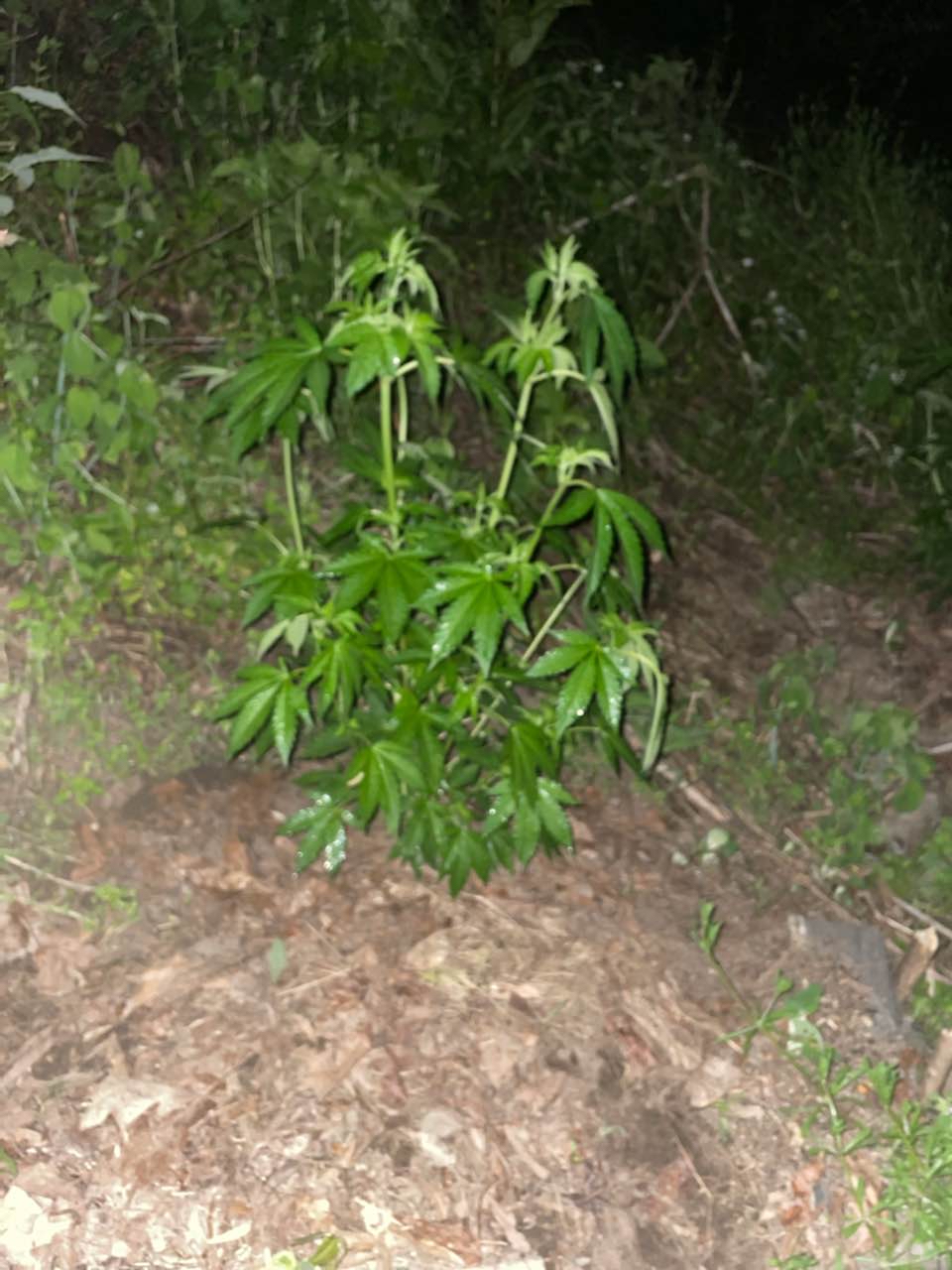 Durban poison picture 1 , Blueberry picture two
2 years ago
bonojohnson Thanks man been growing outside for 13 seasons now Mold is a bitch where I live but I'll never stop
41outdoors Big lanky fellas, looking healthy tho man !
View 8 additional comments
Good morning ☀️
2 years ago
Blueberry, Durban poison
2 years ago
Girls are taking off two weeks after transplant
2 years ago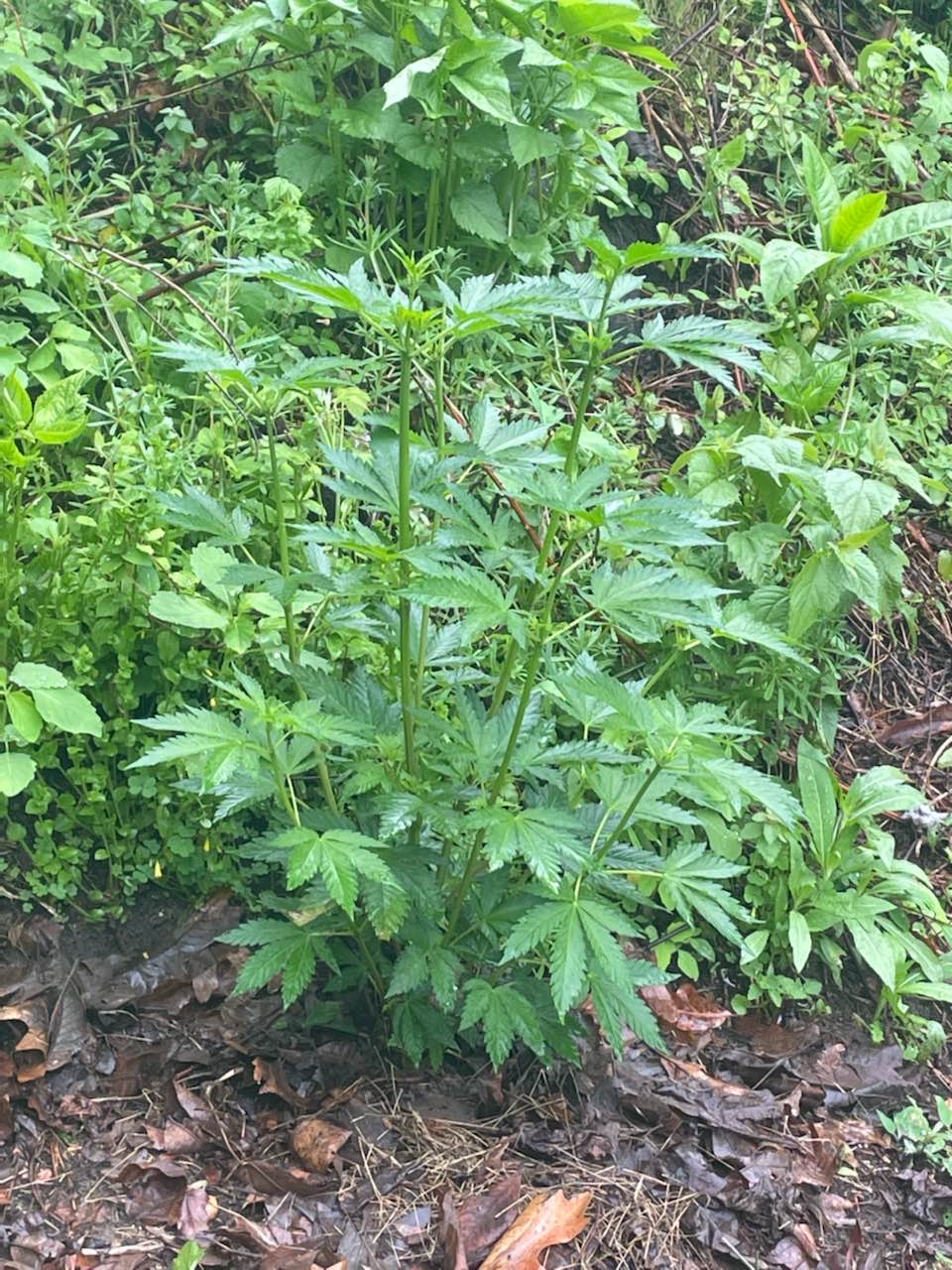 Durban poison loving this rain
2 years ago