DWC Auto Pot Grow
Winter 2021
Popped a bunch of seeds and forgot to mark. Huge mistake, but all will come out in the wash 🧼
Harvested fresh frozen 🥶 made bubble hash
a year ago
Even though I am having issues with bugs on this plant she is still trying to tough it out, as am I, but either way I'll give her time to finish up since she doesn't seem to be spreading the bug population. I'm trying to achieve seeds since the resistance is already spectacular!
a year ago
Starting to see the stigmas show color.
a year ago
Flowering nicely. Cleaned reservoir yesterday and turned on this morning.
a year ago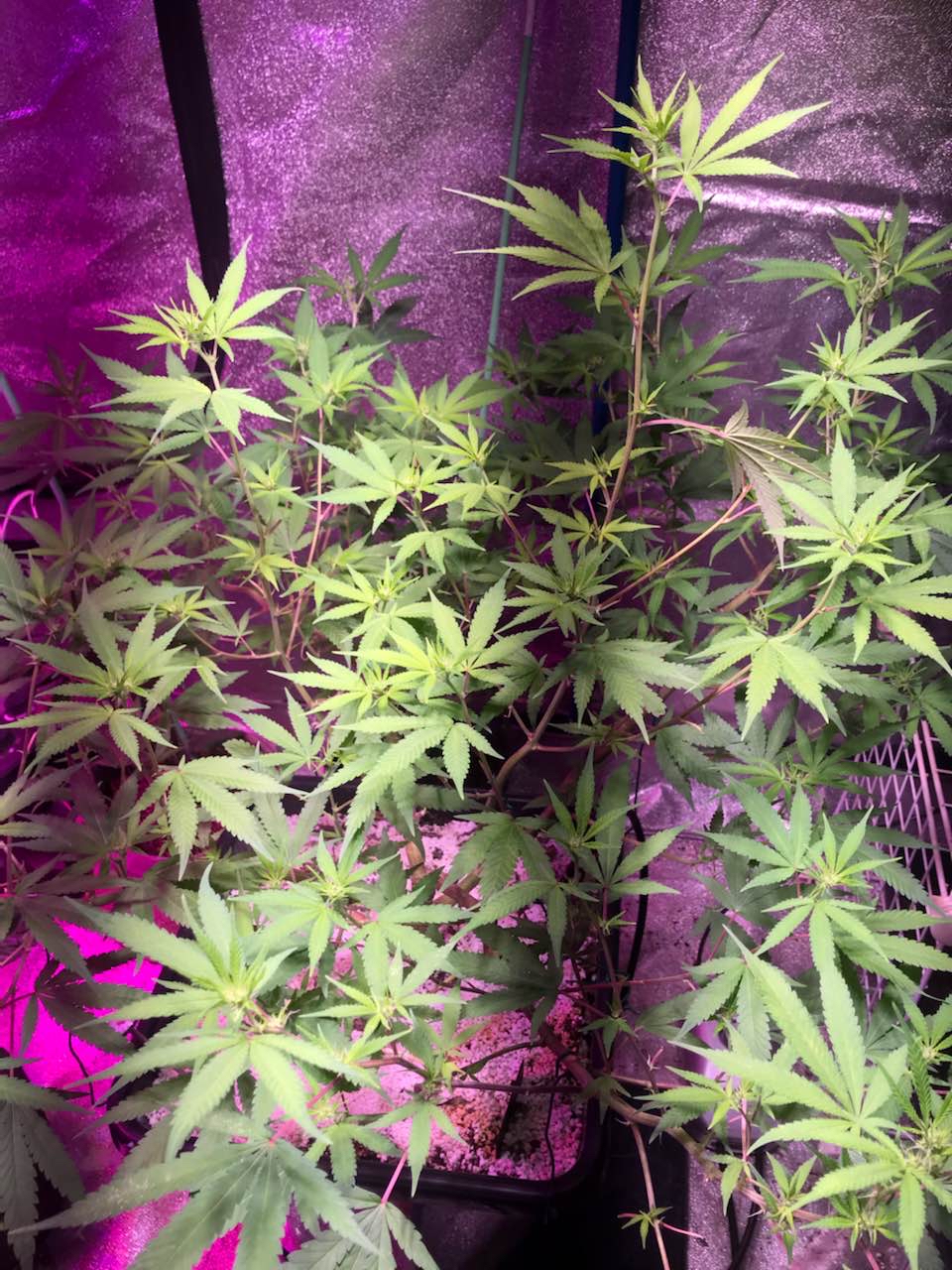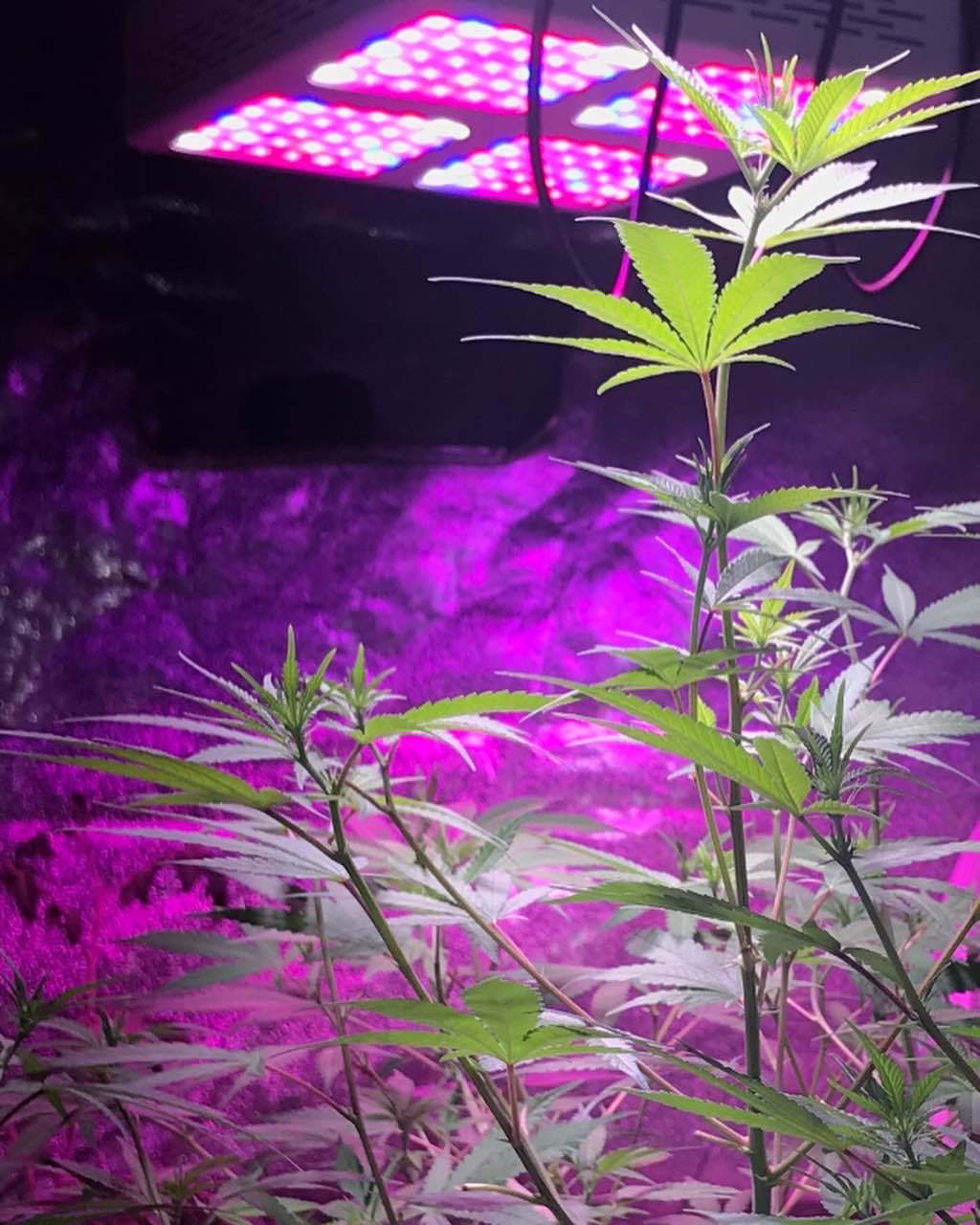 This should really be scrogged, but I'll be able to use other things to hold up the branches this thing is absolutely huge!!!
a year ago
Almost 4ft across! Set up reservoir and began taking records of pH and runoff!!! Let's go!!!
a year ago
Flipped this bitch! Here we go!!! Lollipoped a few branches since so big. First Bloom-feeding was this morning!
a year ago
This is a beast!
a year ago
Getting massive! I will let her fill-in, using low/high stress training. Yes just sitting in an auto part and is being fed daily I chose not to fill the reservoir yet because reading that manually is working very nicely. Plus since I am only using one auto part of the two that I have I think it is easier to feed. I can't say enough about these auto pots! The only reason I am using one is because I didn't know what I had for seeds and I didn't want to put in all the effort to a plan that could be a male or simply something I can identify. Definitely going to add more parts so I can have four plants in the auto parts at the same time then I think it is worth it.
a year ago
Forty Two Cool man I'm going to check them out. Looks easier than what I'm doing
View 2 additional comments
Deficiency cleared up after feeding.
a year ago
So I made a huge mistake and I just wanted to post it on here in hooked to show that everyone makes mistakes I like to grow other vegetables my tanks and that is a chance that I know I am taking when you comes to pests! I ended up spraying all of these with Nimoy oil that I had forgotten to dilute only one of the plants survive I probably could've had more survivors but after all that stress I don't know if it would be worth the time and money for the grow! So I cut my losses literally and looked at it as at least I grew some good soil so I transplanted this plant into the auto pot last week and I turned the air dome on this weekend and I had placed her in my veg tent; in order to see if it was a male or female it turned out to be a female so I stuck it back under the California light works solar extreme 500 and is being fed general organics salt based nutrients. It seems to be rebounding from a deficiency as well but she is a tough little lady! she is being high stress trained I figured you can't look at every grow as an experiment then you're probably not having any fun it's definitely not a contest and if it was I would be the first to lose I would eventually win!
a year ago
Peng Every failure is a gain. 😎 you know how you fucked up that's what's important.
Discpimp Lessons learned and knowledge gained is what it takes to improve any skill. Curious to see how she bounces back! Way to put a positive spin on a tough situation. You could not be more correct about this not being a contest. Freaking love it and so so true.
ThisGuyIsHigh Made me think about the neem oil I have previously diluted in a bottle and it's been put away for 6 months. 🤔 wonder if it's bad?
View 2 additional comments
Just placed the Cali light works 500 into the tent. I am going to keep these all and veg for a week to see how they react to the light and it will also give me a chance to dial in the temperature and humidity using my AC infinity controller the smaller tent is all set up for mothers clones or vegetables whatever I need at the time. I will definitely be purchasing a couple more auto pots; there is no matching them
a year ago
I'm not sure what these are yet this is just to see how my soil is going to react with the Auto-Pots? I think I did a pretty good job re-amending this soil.
a year ago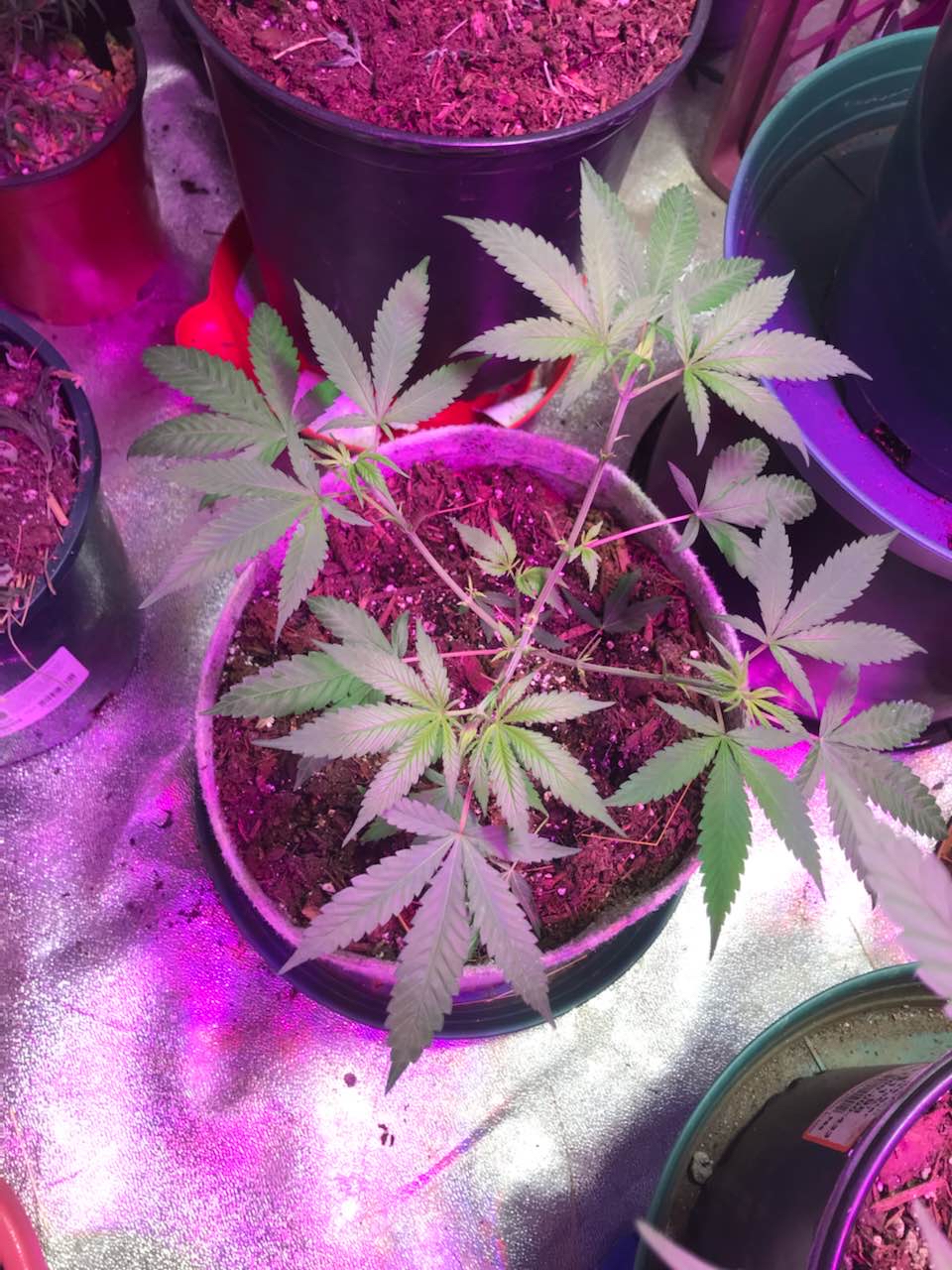 Getting my California Lightworks SolarXtreme® 500 on Saturday! I will separate then. Last two pictures are Auto Pots.
a year ago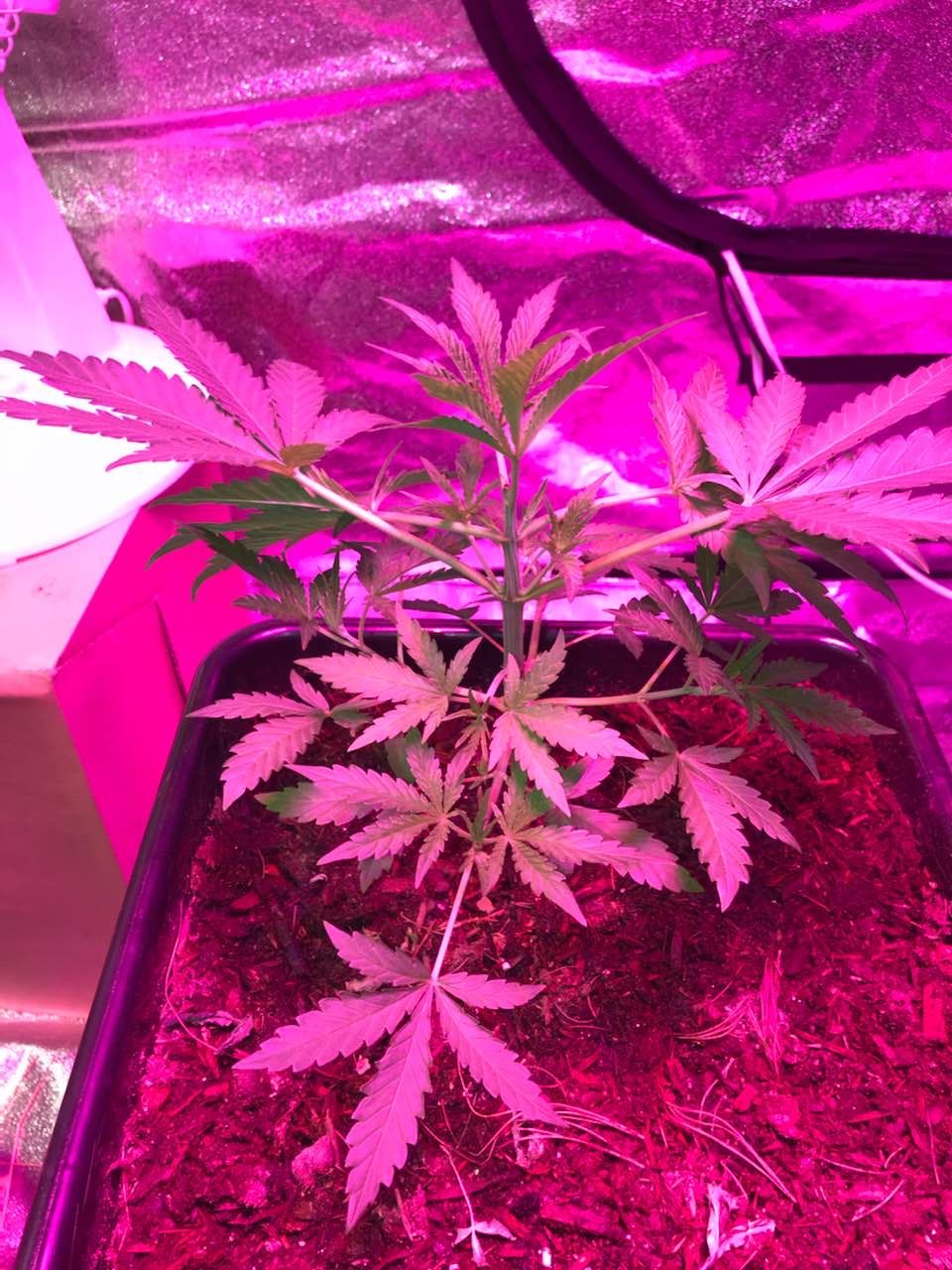 One of these fuckin took off like a motherfkn rocket on meth! The rest are doing well I have them all in the same size containers and I have a few different variations going with remediating soil and some auto pots going just riding the wave
a year ago
BudzRUs I see you have that same green moist spots I have in some of my plants you know what that is or how it's form?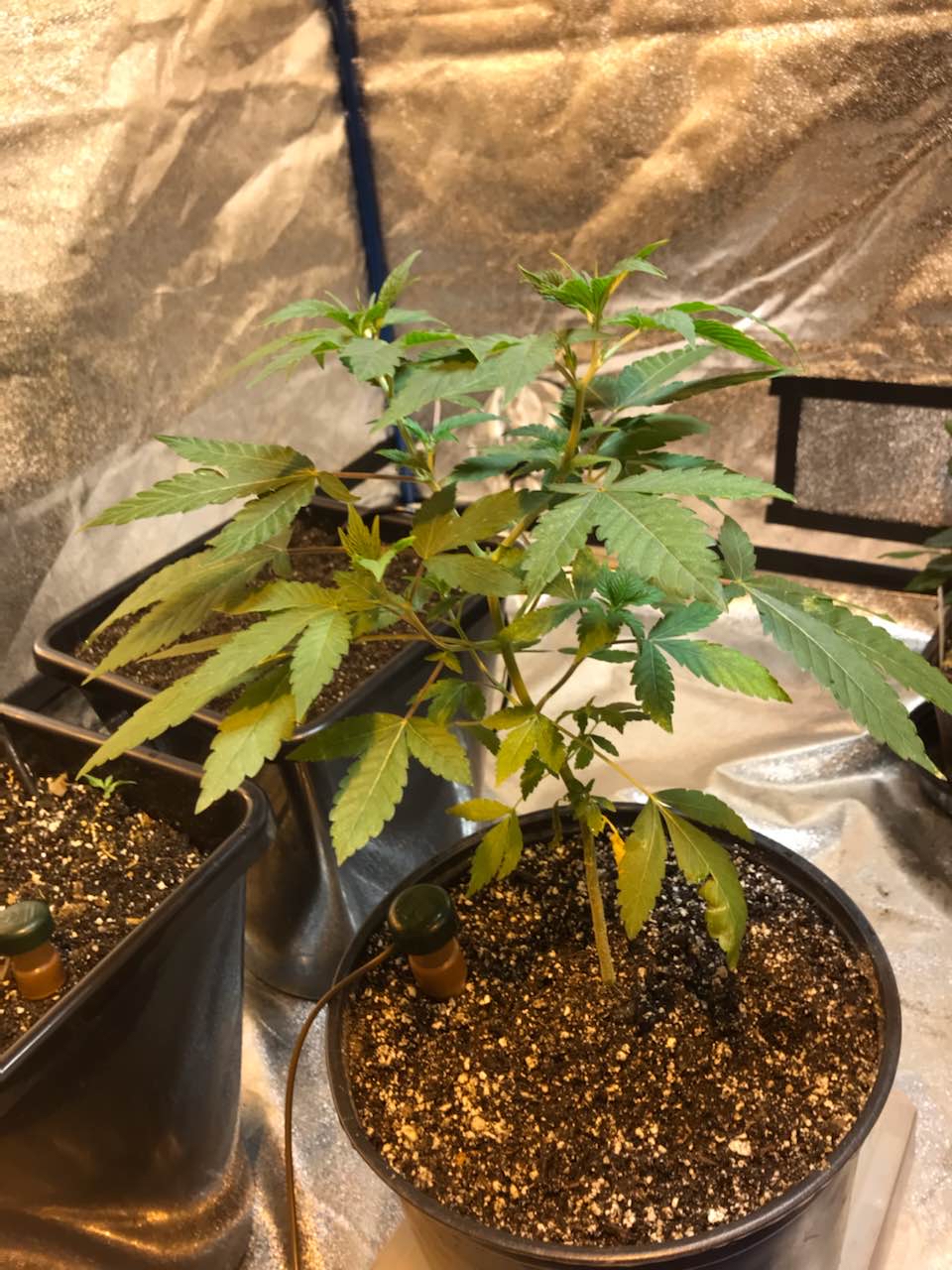 These are being utilized by blumats to keep soil at field capacity and allow for proper uptake by checking initial Ph, as well as runoff pH. Today: pH: 6.21. Runoff: 6.02. TDS: 176
2 years ago