White Widow AUTO Grow
Nov. 2022
White Widow Autoflower , watering only, no added nutes, no training. 3 gal. Smart pots with APSU Super Soil, 600w ViparSpectrum Blurple LED on 18 Cycle in a Vivosun 4x2 Tent.
No. 3 seems to be a slow grower since germination, will most likely lst to maximize yield
12 hours ago
At least 2 ft now
a day ago
budmanEric Watching with anticipation I'm 4 weeks behind you with 2 WW
Gettin pretty tall
7 days ago
Everyone looks happy
11 days ago
Ms. white is 3 weeks old
12 days ago
One spouter, one breaking soil
13 days ago
@_znero IG I love White Widow Autos my 1st plant I grew. Always have a place in my heart.
Day 1 for new seed , another still germinating
15 days ago
One male plant discarded, will be replaced with two more seeds
16 days ago
Growing third node
17 days ago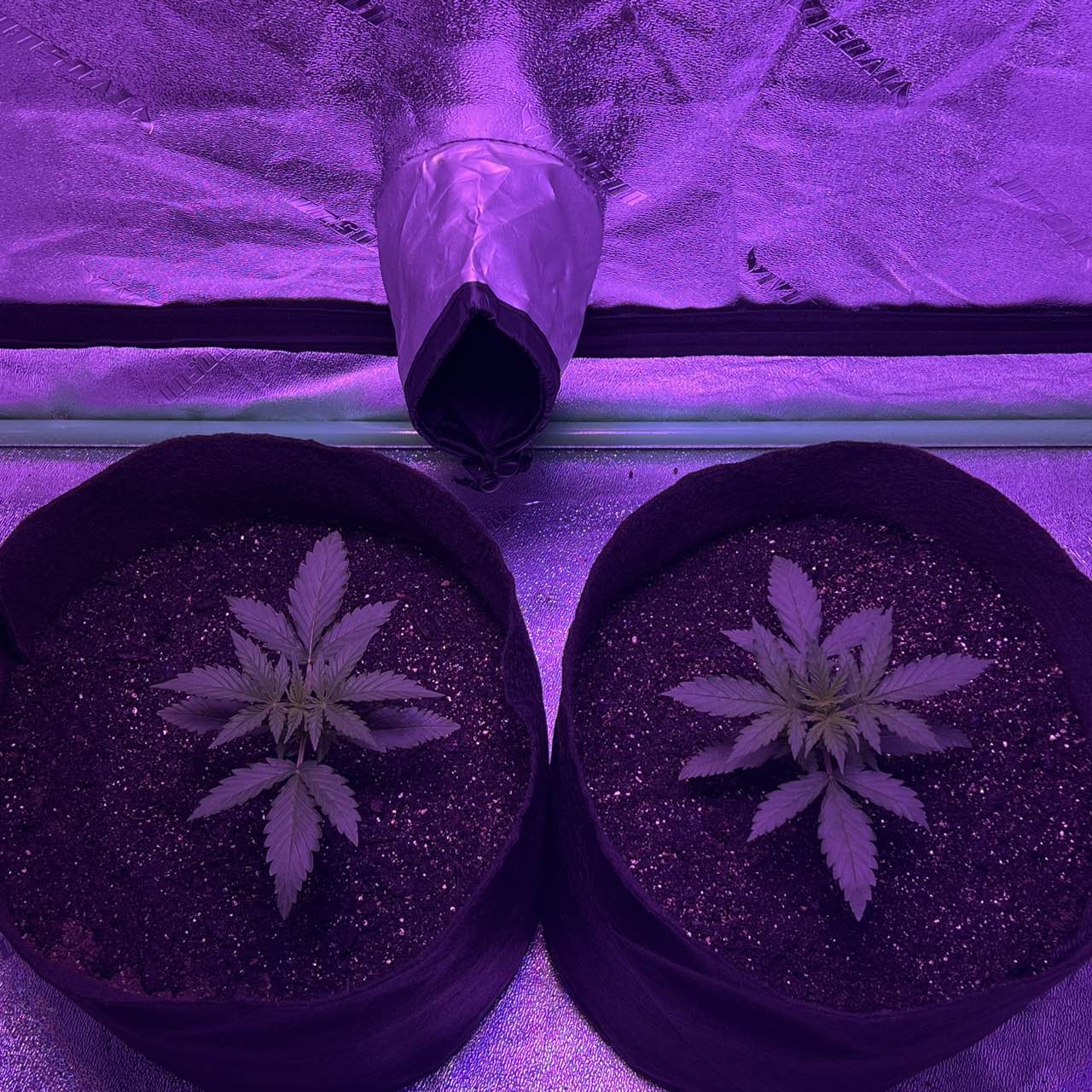 Lookin pretty
18 days ago
ericraiche Been watching since day 1. Great looking plants!
Successfully vegetableing
23 days ago
No issues so far
24 days ago
Getting bigger
a month ago
Happy seedlings
a month ago
About an inch tall now ready to drop shells
a month ago
Breaking the soil
a month ago