Krunchyjoints40 🧬
Chem De La Chem and Skywalker OG
First auto grow and using no till living soil.
Cut too early so I am making butter 🧈. Got 29 grams from this plant.
5 months ago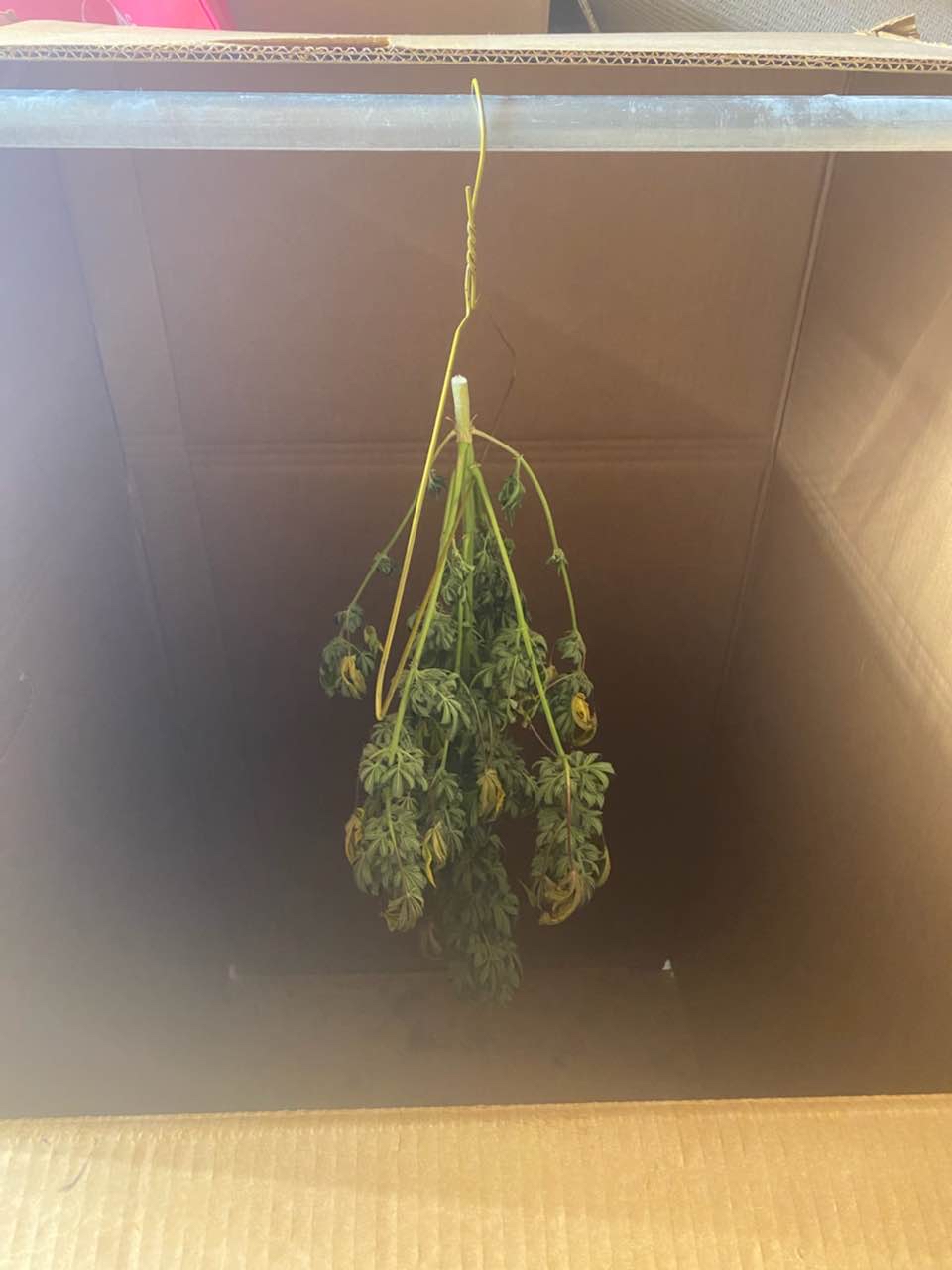 She looks lonely in there!! I normally have 6 full hangers in there at the same time. 😂
5 months ago
Can't wait till she's dry!!
5 months ago
I've never tried taking pics like this before. Pretty cool!!
5 months ago
Looking so good!! I have completely switched to no till living soil!! I also gave her some Gaia Green flower just to make sure she has everything she needs to finish strong 💪.
5 months ago
Almost finished, now I just have to wait.
5 months ago
View 1 additional comment
Well I think I am giving her too much water. Hopefully as I pull back, she'll start looking better. But still super happy with my first ever auto grow!!
6 months ago
She's stacking so good!!
6 months ago
She's loving 🥰 her living soil!! And it's so easy!!
6 months ago
This lady smells like an outhouse so I had to put her back into the daily rotation. She used to be sitting in front of the fan all the time and I couldn't handle it 😂. Also look how healthy she is in her no till living soil!!
6 months ago
My first auto ever is doing great!! She just got moved cause she's out growing the other plants 🪴 in this room.
6 months ago
Since she's my first auto, I just let her do her thing. Look at her go!!
6 months ago
kells medmanukouxrxkutmsub6wjlrqi4rk6evjdlnywf5zllmv7vtgbfqiyd.onion?mmuk_id=716 medmanuklz7sh4m4kzuhsog5nmqu5kugyuwzt5a2qcnlgpfxzbp5jiyd.onion?mmuk_id=716 medmanukbmbgu43fdkxgf32crjq3kufisbd7ku6tjg6z7npbcaf2qxid.onion?mmuk_id=716 medmanukrnxfs37dnqf5ale2j4qk6wiitafefhthhwlxaqblxff63uid.onion?mmuk_id=716 medmanukv5an4f7cexajuubeyq7jdsfrzbplmolhxjnq2bydzee6jjid.onion?mmuk_id=716
She's growing beautifully!!
7 months ago
She's looking really good!!
7 months ago
Alchemist710 What do u have growing in your soil (other than the cannabis) What's the purpose? Are the roots competing for nutrients or room to spread?
THCC It's actually a clover mix and it's for living soil. This is my first run with living soil but it's supposed to be amazing and not need any nutes plus does better at keeping pests away.
View 9 additional comments
She's getting so big!!
7 months ago
I'm super excited about this one!!
7 months ago