Hardware & Grow Room Optimization etc.
Thankfull for any optimization advices if any :)
First Upgrade: Viaperspectra Blurple is out, now I use an 3500k H One Samsung Board with an meanwell driver and dimmer/ Update: 2x 140W LEDs
LED, POTS, TWEAKS, QUESTIONs & ANSWERSs
New Run, Clean Small SetUp No.2
8 months ago
View 4 additional comments
Next Round Guys, Girl or Not?
8 months ago
lettuce97 hmmmmm. honestly i cant tell but its gotta be a chicka.
CannaRabbit Thanks mate, told my buddy to keep them for now at 12/12
View 1 additional comment
Male or Female? 2 Weeks in Flower
8 months ago
begreen Hard to tell from this picture
CannaRabbit Ill tell my friend to make better pics tommorow, but it doesn't show any pistol hairs
View 24 additional comments
Preparing the other Airpots, first run this year with pots bigger than 9Liters. I think i gonna give the Runtz & Watermelon Candy these homes as the genetics seems strong on the runtz & responds great to lst and training.
9 months ago
lettuce97 excited to see what ya do w these!! ive only seen mold from tf hahaha good luck growmie 🧬❤️
CannaRabbit I'll do my best to get them true with these pots, atleast i can ask you guy's if i mess up xD
For the next run on christmas after harvesting the autos, Some AirPots, Plagron Royal Mix & Seed Booster Plus. 5 plants will be harvested (atm in small pots 7-8Liters) gonna run the Airpots with Runtz & Watermelon Candy till the rest of the autos finish off. The tent is built up and waiting for the lamp to run 2 grow ops :)
10 months ago
Peng Bruv you are running a factory!
CannaRabbit I try to do my best, but most exited for the outdoorseasion in '22, im sure we gonna have a lot of fun🙌🏽💚 Was thinking about to get sensi seeds for outdoors like 10 years ago.
Peng Deffo choose strains based on your climate
Hyped🛫 will try co2 bags in addition to the Lumatek Pro2.9
10 months ago
stick e fingerz That's a monster bro I like those bar lights excited to see it perform solid👍
keithlovesrach There's an easy way to make co2 generator with a 5 gallon bucket, 1:5 gals warm water, 4 lb bag of sugar, and a few tbsp of yeast with an air pump. Change the water every 3 weeks. Works great and is super cheap. You can find it in YouTube under, "New & improved DIY Co2 generator". Costs a lot less and works better than bags IMO.
JuanO I currently use the Lumatec 300w grow light and it's doing wonders in my 1.2x1.2m tent👌🏻
View 3 additional comments
Upgraded Lights to 280W (2x 140W Bloomstar Samsung H One Boards/Rio)
10 months ago
All Topped, and allready recovered and growing, any ideas whats the best way to handle the budsides on a SOG? Tried the classical net buts to big for this box
a year ago
3500K H One Board 140W
a year ago
CannaRabbit Shall I net that dog or not... Can't decide, they are all topped but how can I determine the cut sizes if I build one from thick gauge. I also have an classical net off buts way to big for this space (80x80x120) as I've never have had any of these seeds I don't know what or which results I can expect (old picture will update later, all topped plants recovered and growing like crazy :)
Just soo much better💚☘️
a year ago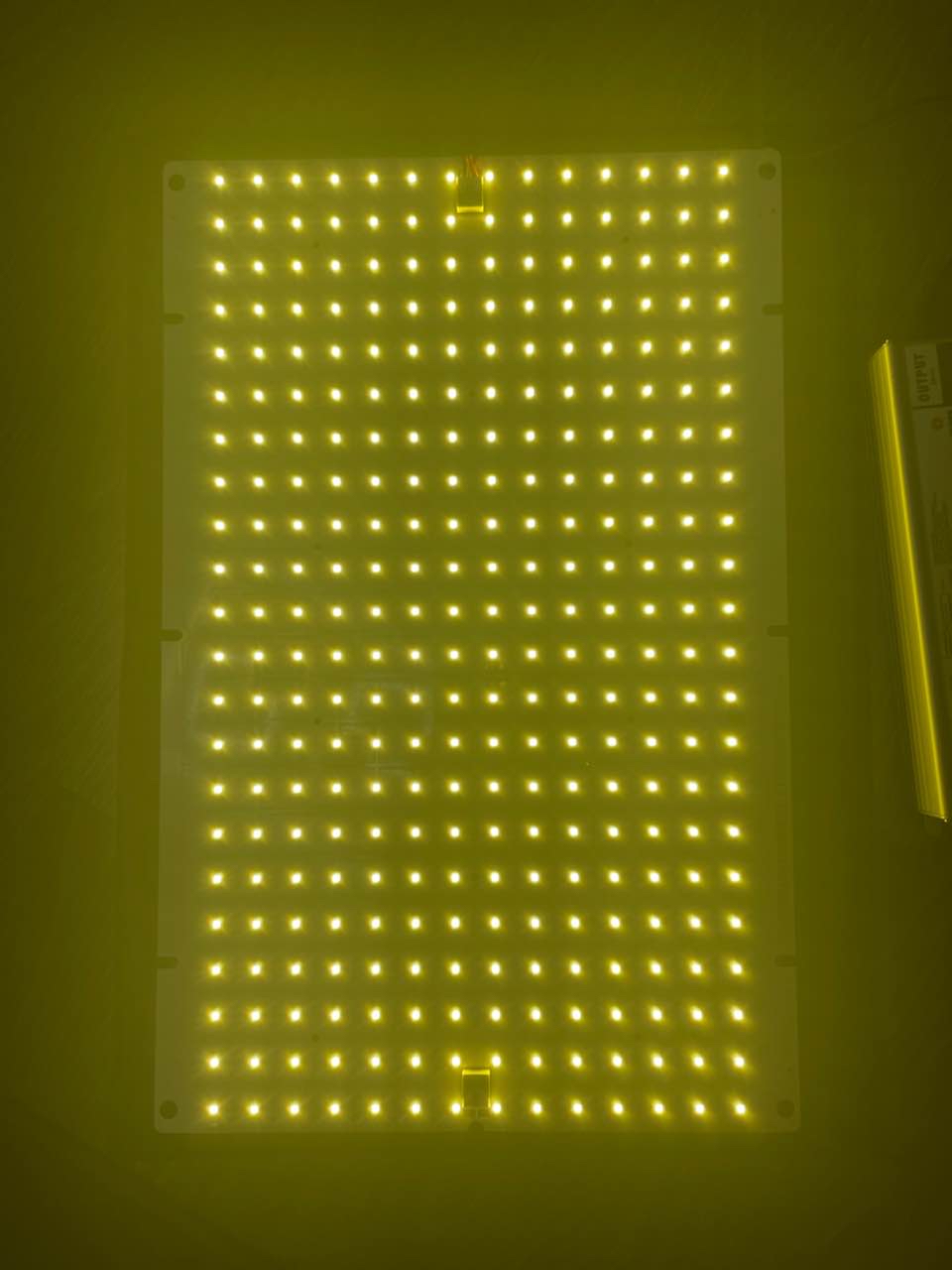 Let's build it 💥
a year ago
CannaRabbit Wow that was really easy to build xD the dimmer is total worth it also 🙌🏽🙌🏽💞
View 5 additional comments