Watermelon Candy by Zamnesia
Watermelon Candy x Candy Kush x Ruderalis #3
☘️
Watermelon Candy x Candy Kush x Ruderalis #3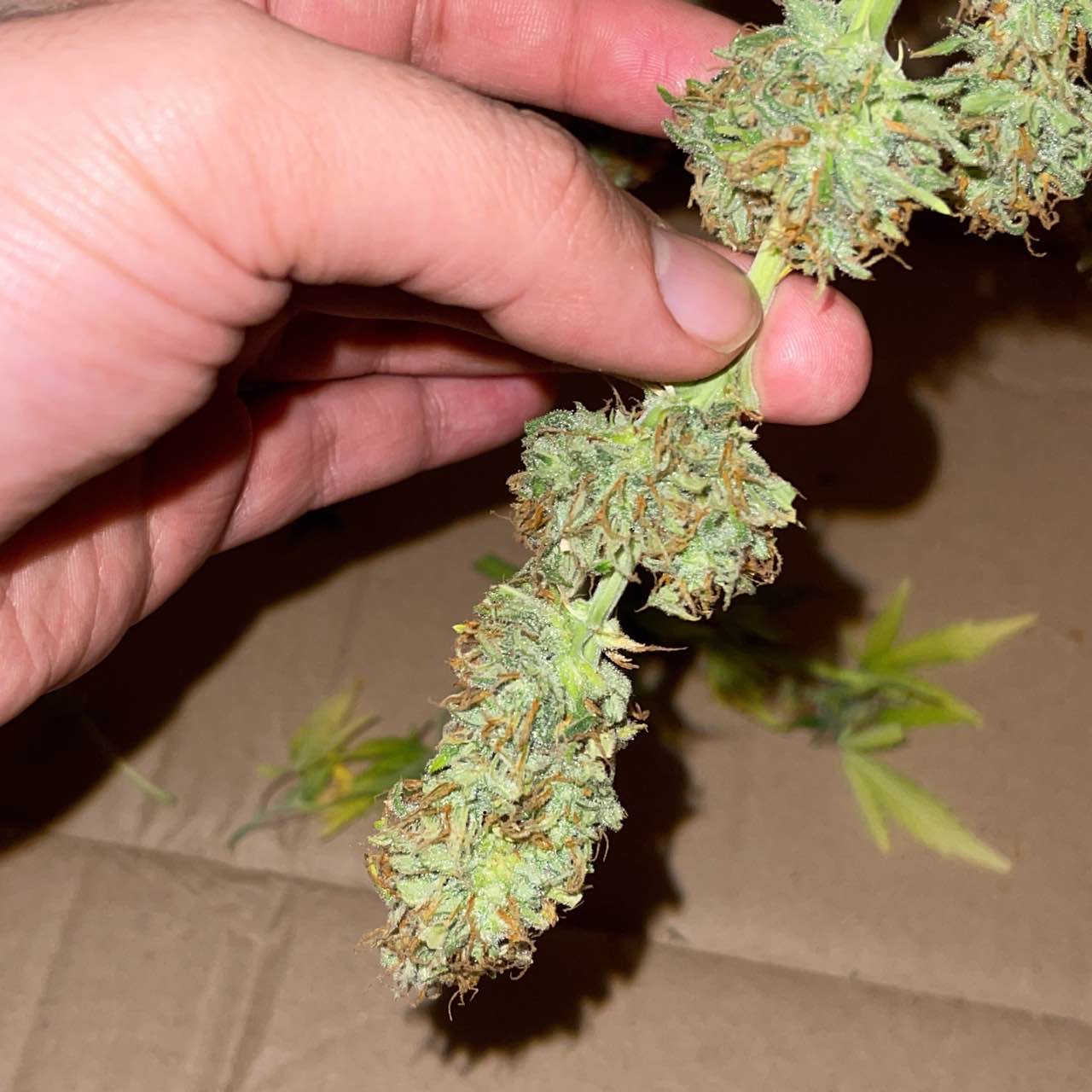 Chopped down, pretrimmed & hang to dry
10 months ago
blacksunset Oh hell yeah!! That watermelon candy looks bomb AF! Helluva harvest my friend! 😶‍🌫️💨🔥
View 1 additional comment
She will need like another 14-20 days
10 months ago
Added Alfa Boost to the Watering & Enzymes
10 months ago
CannaRabbit Thanks guys, added some Alfa Boost (microbes and such stuff, like recharge but kinda more beneficial as foliar and watering)
Looks like some Nutriburn going on there :/
10 months ago
CannaRabbit I guess i need to stop using bottled liquid nutrients, somehow any autoflower gets a burn even with a 25% dosage only. Gave them today only pH'd Water, some enzymes & Alfa Boost, will update tommorow hopefully this burn stops soon
G-Thang Dilute it, don't go full blast at first let her get used to it!!!
View 3 additional comments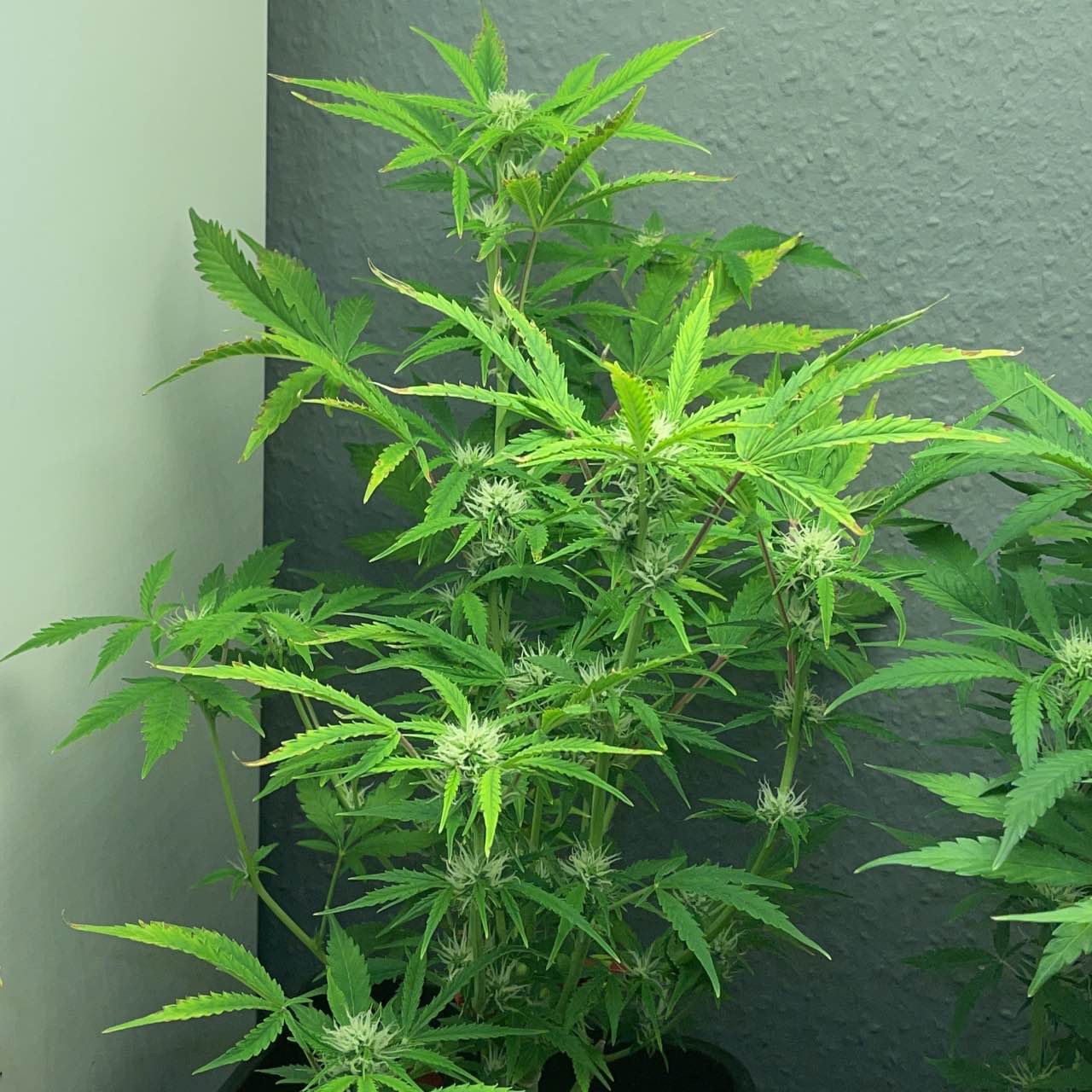 Looking good so far
10 months ago
Gave her nutes today, defoliated a bit and found this leaf, is it anything to worry about?
10 months ago
purpbud Wouldn't be as worried about one leaf. Could need some Calcium or better air flow if anything. 👍
CannaRabbit Thanks buddy, added some CalMag and setted the fan higher :)
CannaRabbit Somehow another 3 leaves showing this signs, my RH is at 57% Temp 70F-75F, can't find the issue, have the fan blowing at full speed, didn't overwater her or overfed really strange :/ Gonna update tomorrow with new pics and hopefully that stops by itself hmm
View 1 additional comment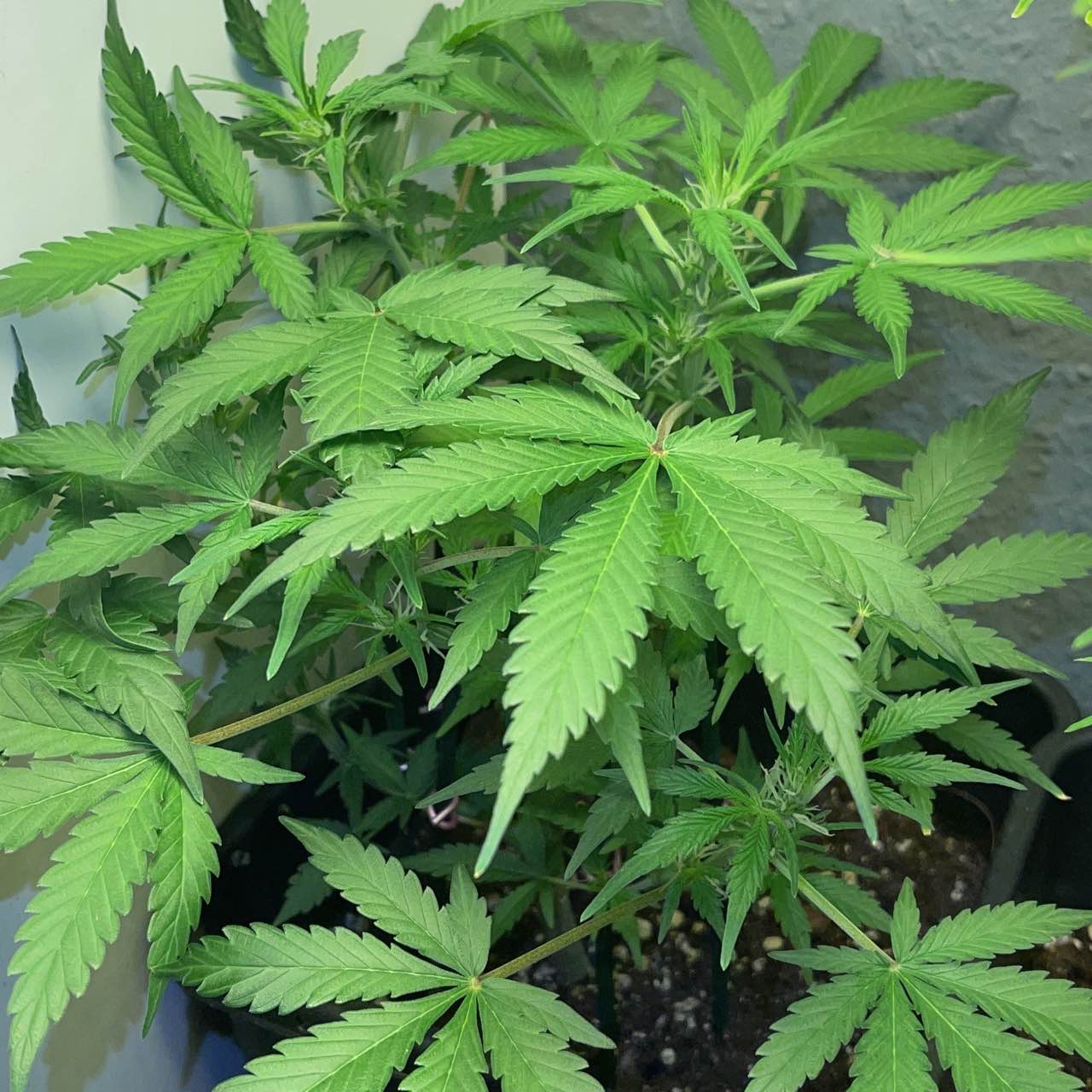 Responded very well to the nutes so far, will raise it to 60% next watering.
a year ago
Also in Preflower i guess, all good so far
a year ago