Not so organic grower basement tent grow
Summer 2022
4×5 tent. Diablo nutes run. Non-organic run
4 × White Widow and 1 Trainwreck
All wrapped up! 326g off the 4 White Widow's 68g off the 1 Trainwreck. With all the problems it's worked out not to bad. 👍 14oz off a 300 watt light.
a year ago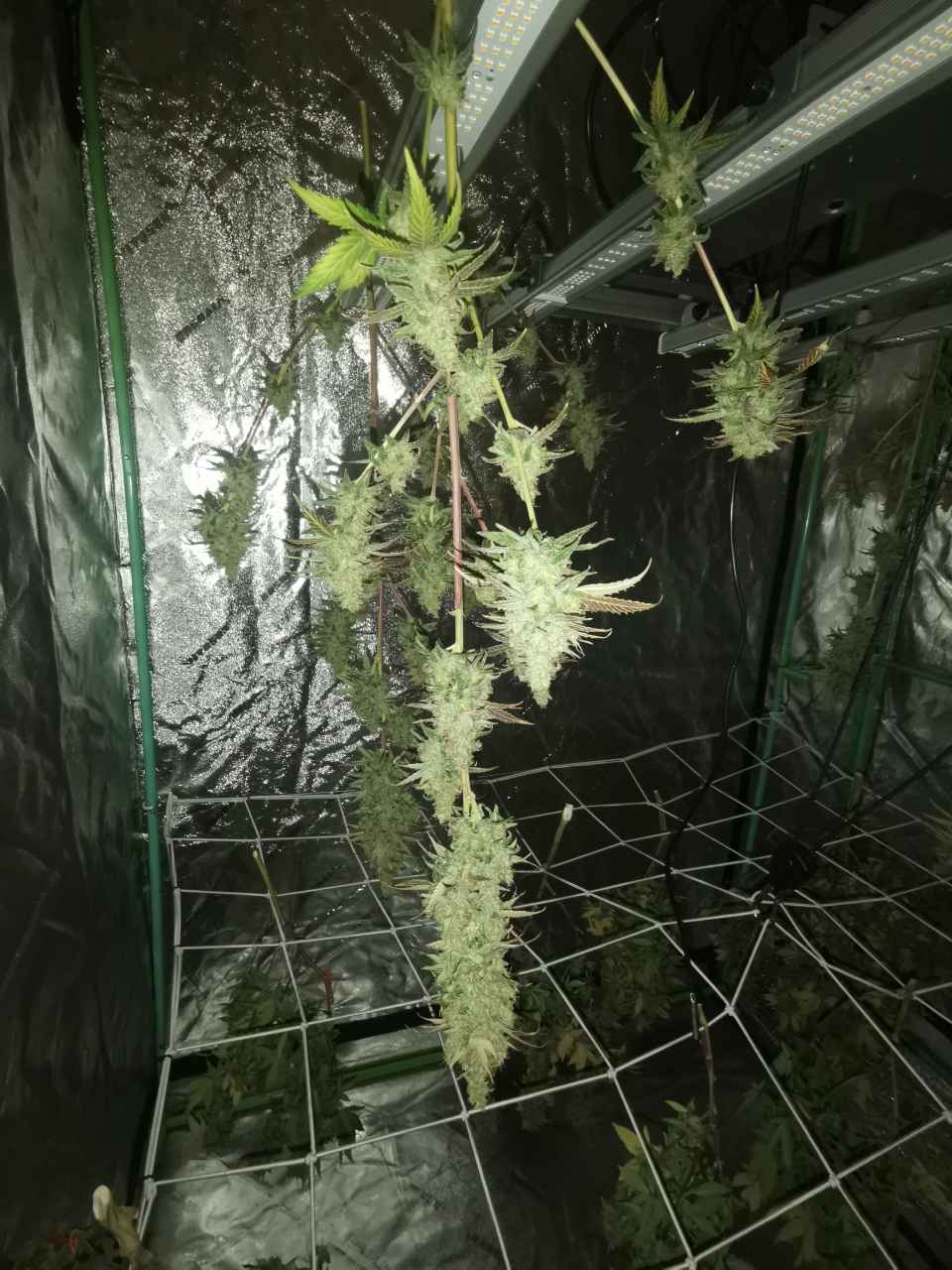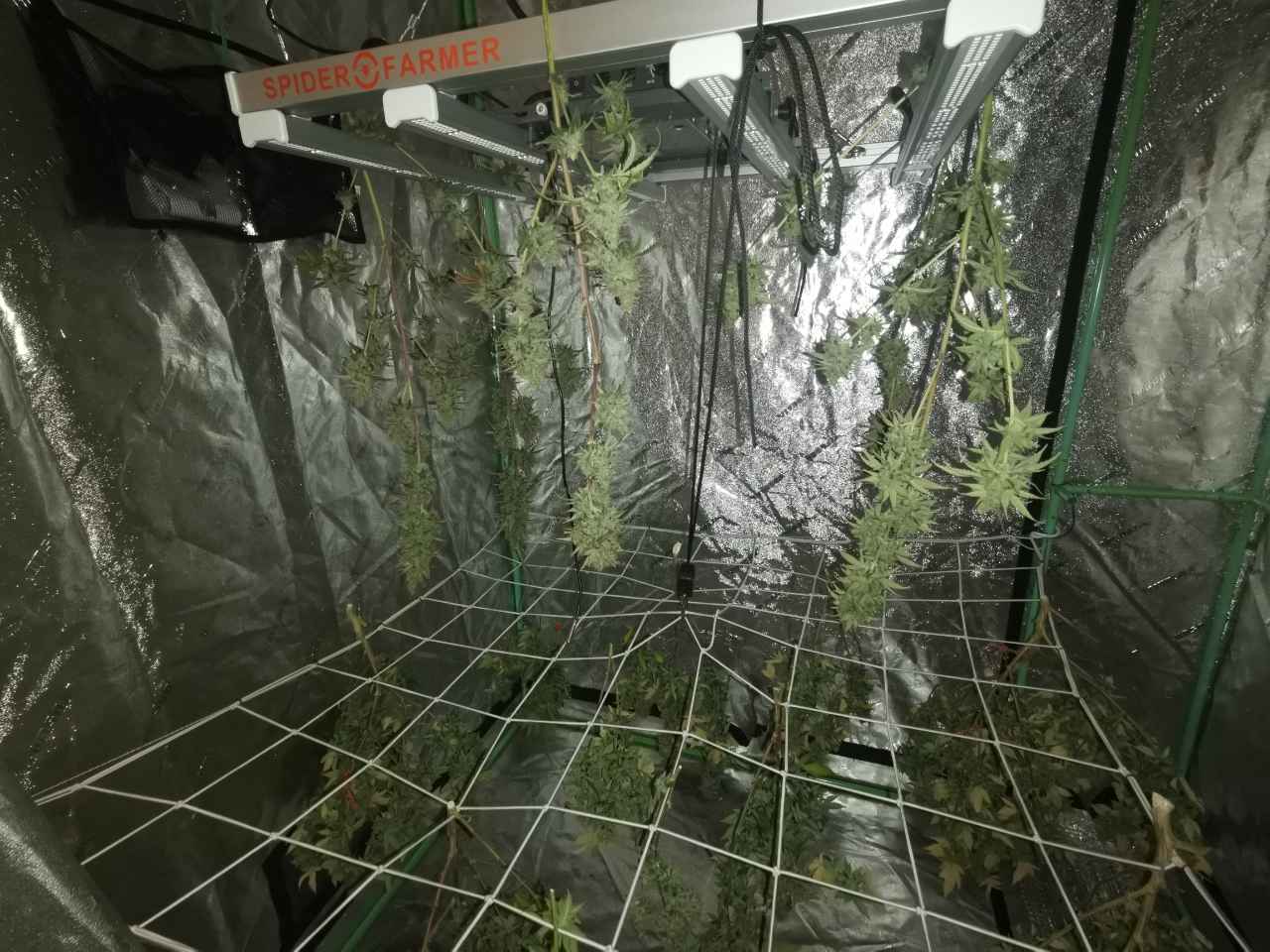 🪓 chop day! Trainwreck up top and White Widow on the bottom.
a year ago
Almost done probably chop this Sunday.
a year ago
Day 52 of 12/12. Can't wait for this to be done and move on to the next one. Have had some bad luck in this run.. Going back to good old organics 🌱 the synthetic game ain't for me.
a year ago
Everything's kinda gone to shit here... All my leafs have turned yellow..👎 not sure what I did wrong.. I think the soil I used was no good.. It gets like rock hard when it dries out then the water has a hard time draining in back in... Won't ever use this soil again.
a year ago
Day 35 of 12/12. It's been a slow go with these.. Never really bounced back..
a year ago
Not very impressed with this run.. I think my pH meter was fucked up and I was getting the wrong reading for a few waterings the back two plants are going yellow..😭 still growing though..
a year ago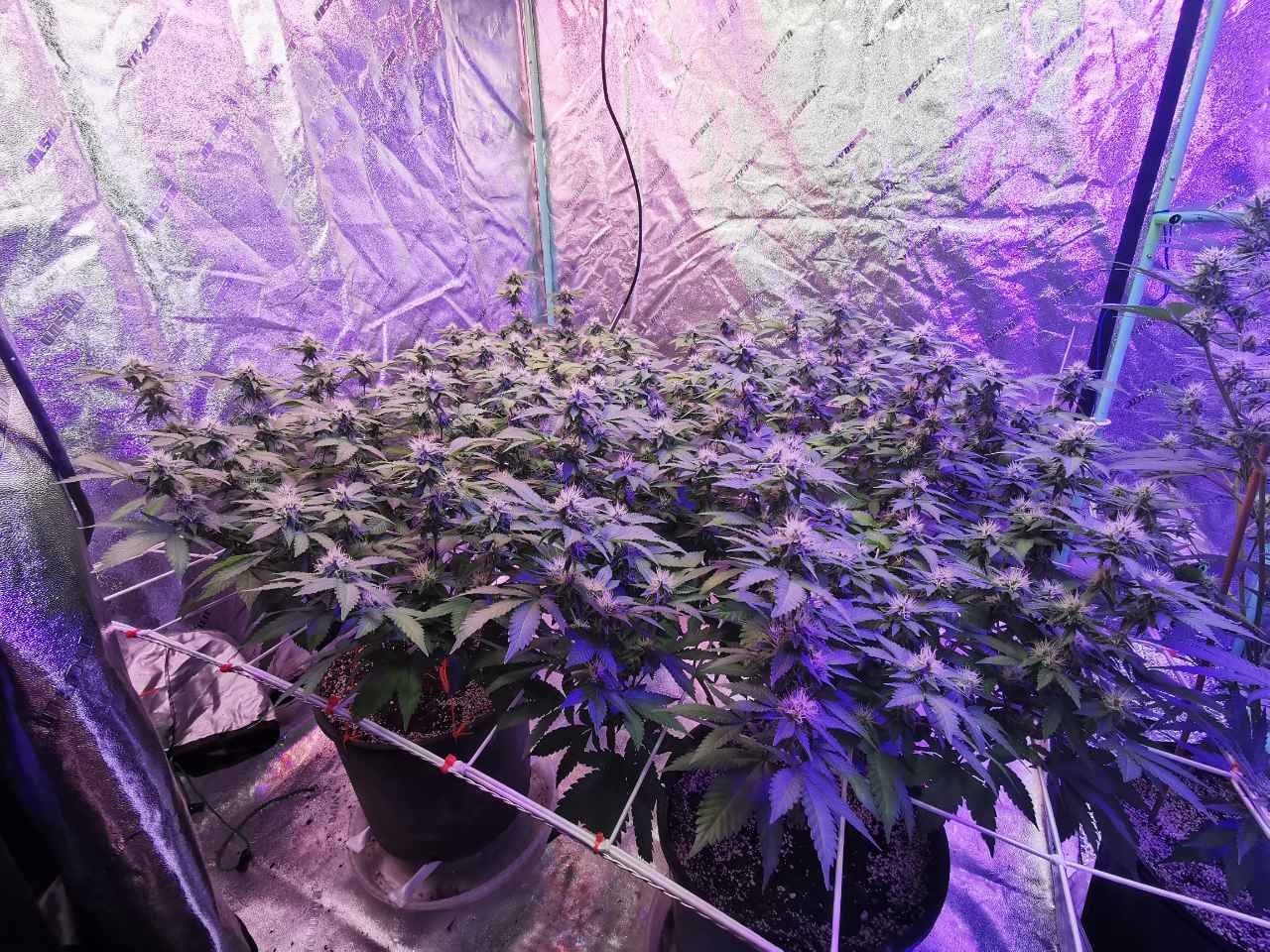 😎 fr-high-day Day 24 of 12/12
a year ago
Nugging out! 😎 Day 20 🏵️
a year ago
View 17 additional comments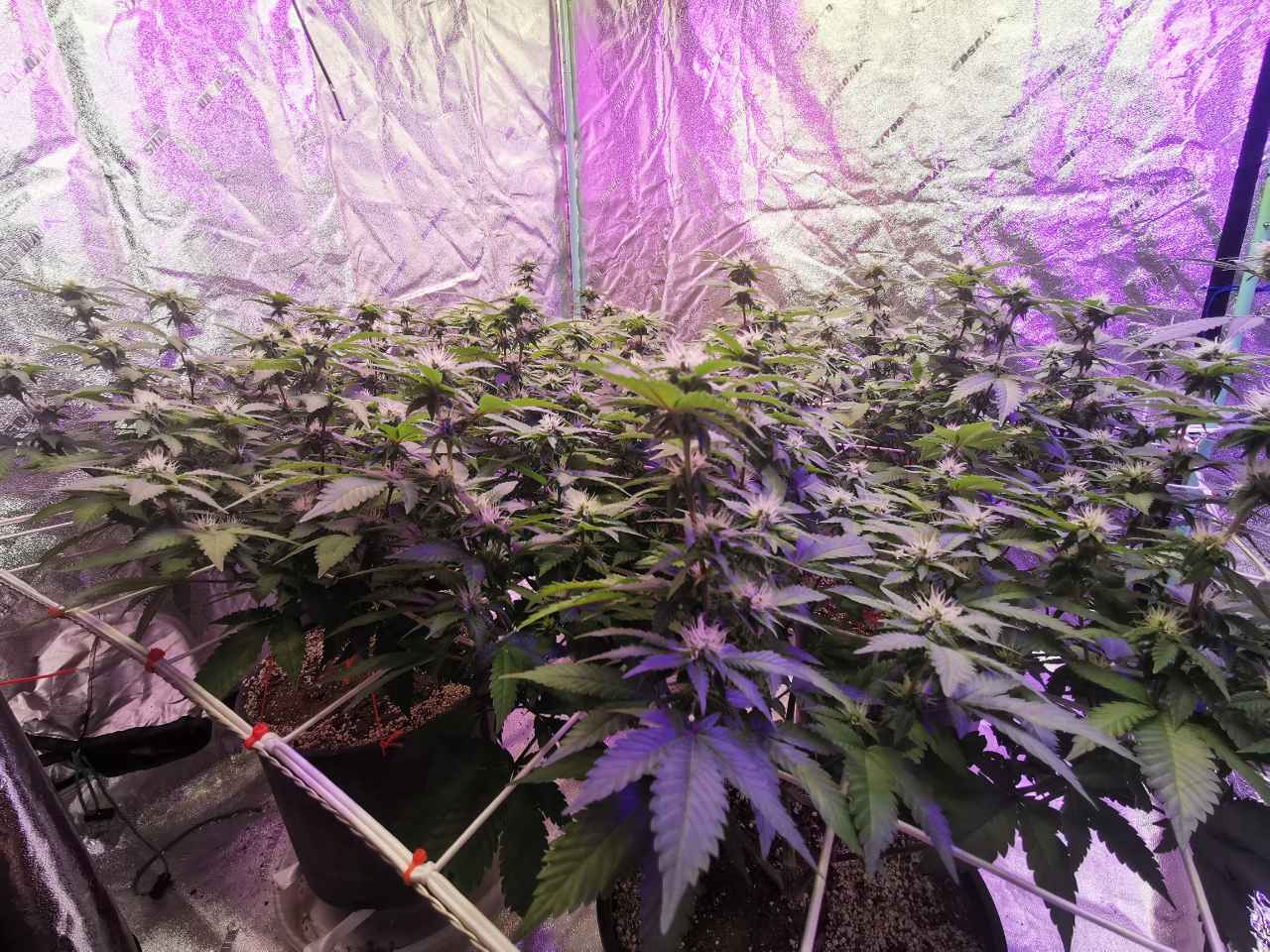 Pulled a bunch of leaf's that were blocking bud sites. Starting to look good. Feeding day tomorrow 😁
a year ago
View 3 additional comments
Seems to be slow going.🥱
a year ago
bigsammy Anything under 5 months isn't slow 🤣🤣
sir_terpes024 I'm vibing with your set up!! Those plants of yours look amazing too! You can tell how much you care for them ladies! Props OG 🤌🏽
View 6 additional comments
Everything's going good except some yellowing leaves at the bottom.. day 13 of 12/12. Not much stretch out of the White Widow. Pic #3 is of the Trainwreck. 😎
a year ago
Tons of bud sites! Going good so far! 😎
a year ago
View 4 additional comments
Day 6 of flower not much going on. 🥱 Filling up the 4×4 space nicely. There's 1 Trainwreck on the side as a tester plant to see if the moms worth keeping.
a year ago
Brodie_FOX That green has just the right shade they look happy asf good stuff
View 3 additional comments
Flipped to flower last night! This strain isn't growing any big fan leafs 🤔 It's kinda nice not having them blocking bud sites.
a year ago
Discpimp You're a machine OG👍 yet another great looking set!
View 4 additional comments
These girls are really filling in nice! flipping them to flower tomorrow night. 😎
a year ago
View 3 additional comments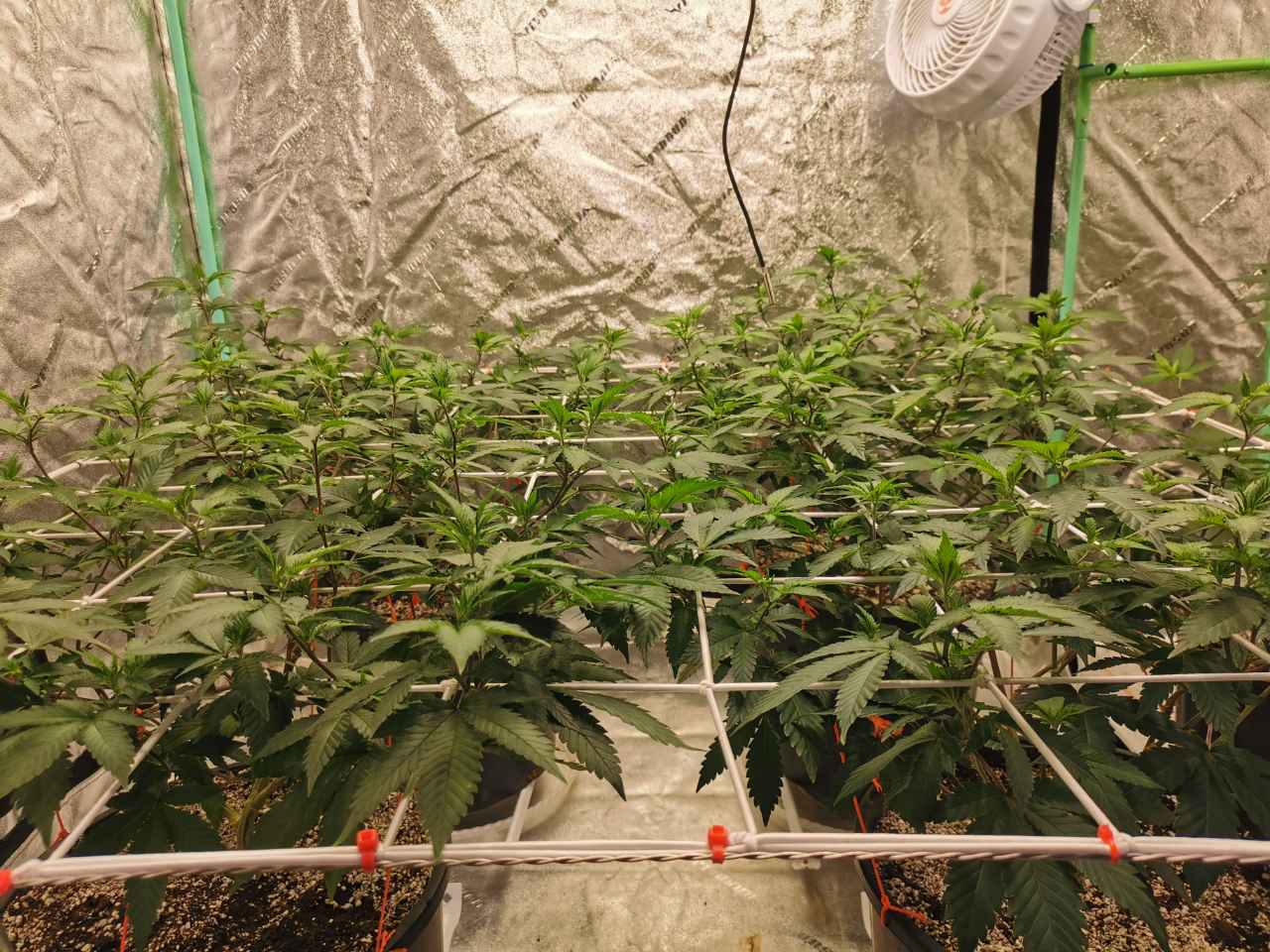 Feeding day for these girls. Haven't run nutes (synthetic) for a while... They seem to be liking live so far we will see. And the over flow closet (the blue room) will be getting moved out to the shop this weekend, they're sure loving the veg setting on these led lights.. weird light though it fucks my eyes up.
a year ago
HeritageSecretGarden Now that's an even canopy like a carpenter with that scrogg like it was done with a level impressive brother What size is that scrogg net you buy it or DIY it?
Peng One of the best scrog around 😎
organic_grower Thanks Heritage! I bought this net but I put a piece of braided tie wire around the perimeter and zip tied the net to it to keep it even all the way around. It's a nylon stretchy 6 inch squares.
View 8 additional comments
Big trim on the bottom and added a the first net. Will flip in week.
a year ago
@_znero IG W.W. is one of my favorite strains. I want to find some of Shantibaba's Black Widow seeds. It's supposed to be closest to thee original clone.
View 17 additional comments
Moved a bunch of plants out of the tent to make room for the new run.I have a trellis nets coming on Monday and then I will stretch these 4 plants out. Then veg for a few more weeks and flip.
a year ago
organic_grower Thanks! I even have an overflow closet with lights lol I will add a pic the for laughs.